What is the Scope of Hyperlocal Businesses in 2022?
eCommerce dynamics have changed drastically in the year 2021. After the outbreak of the coronavirus, eCommerce is not going to remain the same. Without a doubt, the demand for eCommerce is going to increase as more people are going to resort to online means of ordering their daily essentials, and other items like clothes, shoes, electronics, etc.
As social distancing has become a way of life, mall visits, shopping from physical stores, etc. have decreased. Instead, people now prefer to order food, groceries, medicines, and other essential items online from the comfort of their homes.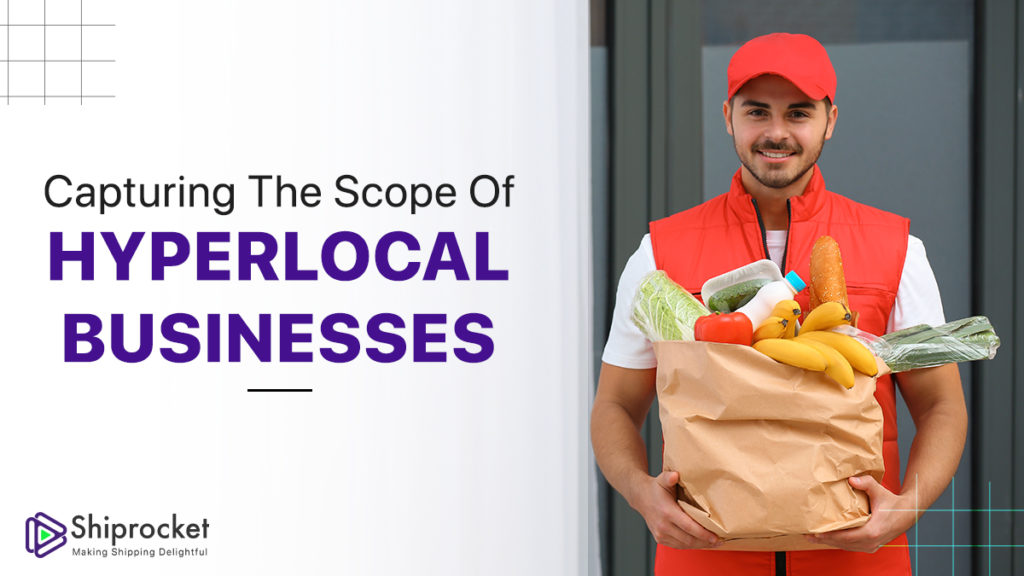 According to Big Basket, the demand for groceries and other essential items has jumped 3 to 6 times it's capacity since the lockdown has been implemented. They are now doing 2,83,000 deliveries as compared to 1,50,000 deliveries earlier.
Well, this is just one big marketplace that is delivering products hyperlocal. If you look around and ask your local Kirana shops, even they would have experienced a surge in telephonic orders coming in from regular customers.
All this news signifies that hyperlocal businesses are here to stay. Hyperlocal delivery is making a comeback in the current economic scenario. Owing to safety & hygiene, everyone is relying on it for procuring products.
Hyperlocal has become the buzzword and after our prime minister's speech talking about empowering local businesses, people are going to turn to Indian businesses starting now and shift to hyperlocal deliveries.
According to a research report, India's Hyperlocal market was expected to grow at a considerable CAGR rate thus exceeding INR 2,306 crore by 2020.
Let's have a look at how the hyperlocal delivery is going to grow in the coming times-
Hyperlocal Supply Chain
Hyperlocal delivery of orders is going to be the new normal. Hyperlocal businesses are going to see a boom in delivery and hyperlocal logistics will be a key contributor to the fulfillment of these orders. Currently unstructured, this segment can also expect to see a new wave of reform, and some frameworks can be formed to enhance the supply chain of these deliveries.
Delivery with Multiple Carriers
As you can expect a surge in hyperlocal orders, companies are going to have to adapt faster means of delivering their products. Therefore, shipping with multiple hyperlocal delivery partners will be a viable solution.
Solutions like Shiprocket can help you deliver to nearby customers within a 50km range via delivery partners like Shadowfax and Dunzo. This will help businesses get a wider delivery range and aggregation can also help them save time and money.

Hyperlocal Marketing
With the demand for hyperlocal businesses increasing, there will be a steep rise in hyperlocal marketing activities as well. You will have to make use of the internet to publicize your business based on demographics. Activities, like improving your Google business listing, targeting local keywords, etc, will come in handy.
Also, since offline marketing will not yield the maximum results for your business, you will have to resort to online marketing strategies and run offers to engage with maximum customers.
Delivery of Groceries & Essentials
Soon, most off-line brick-and-mortar stores or standalone shops delivering groceries will also turn to online hyperlocal delivery. Hyperlocal logistics has a major scope in 2022 and your business must adapt it for seamless hyperlocal order fulfillment.
Delivery of products like groceries, fruits, and vegetables, milk and dairy, medicines, spectacles, lenses, stationery items, personal care products, etc. will be delivered extensively by hyperlocal delivery. Even clothes, kitchen appliances, etc. will soon be delivered hyperlocal to attain quick delivery.
As a hyperlocal business, you must alter your business strategy to incorporate the increasing demands and fulfill accordingly.
Websites & Mobile Applications
You can also expect to see offline stores making an online appearance to set off more sales and streamline their business.
eCommerce websites, marketplaces, and mobile applications will be a huge stepping stone for businesses that want to increase their reach and deliver as many orders as possible locally.
Mobile apps will prove to be extremely useful as the screen time of individuals will be greater on phones as compared to laptop screens.
If you are a business looking to start your own website, you can do it with Shiprocket Social.
Final Thoughts
Hyperlocal businesses are bound to be extremely successful in 2022 and the following year. With the ongoing trends, these businesses are expected to see a steep rise in sales along with incremental orders. Hyperlocal delivery and logistics services will be an important component that will define the supply chain and framework of the entire hyperlocal business arrangement.
If you think your business can go hyperlocal, the best time to take it live is now. With shifting purchase behavior and the changing dynamics of eCommerce, you can promote your business easily and perform better.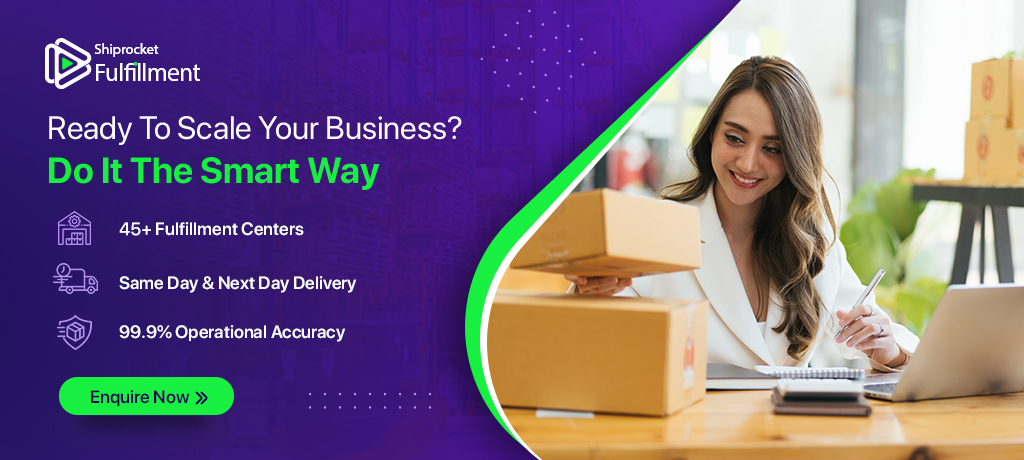 Calculate Your Shipping Costs Now