Amazon Shipping Models
7 Reasons Why You Must Ship Your Self-Ship and D2C Website Orders With Shiprocket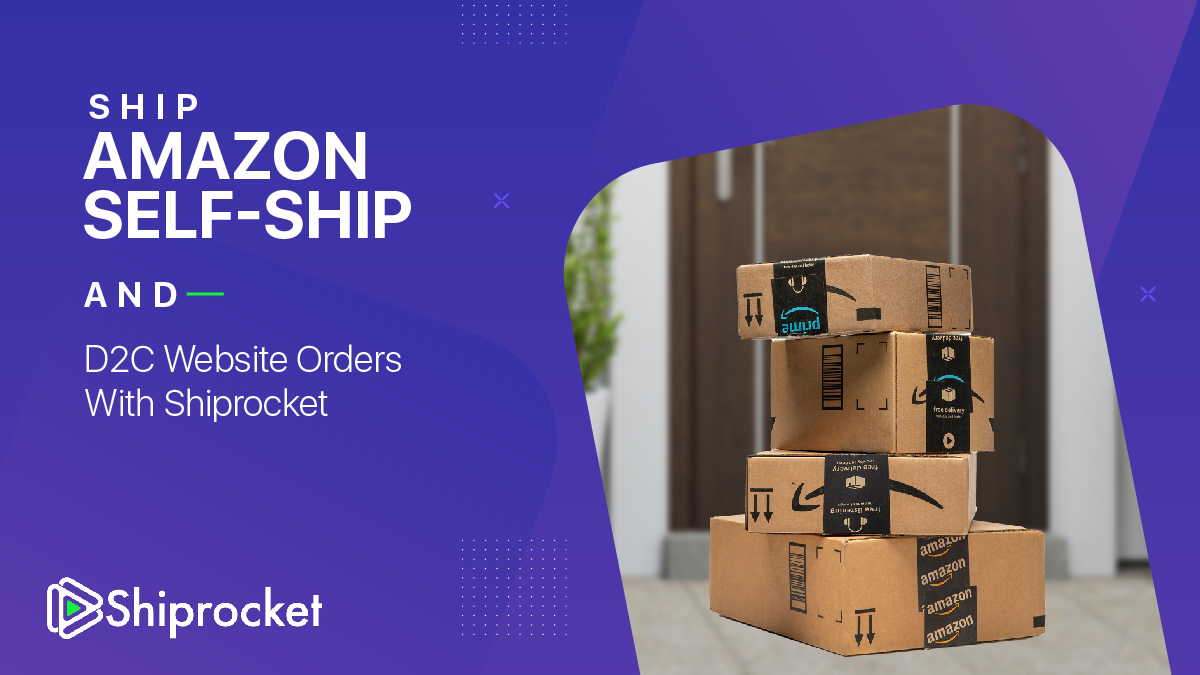 According to a report, Amazon has over seven lakh sellers on its platform. This means that India's largest online marketplace has the most transactions and most extensive user base. From small sellers to large ones like Apple, Nike, Mamaearth, etc., sell on Amazon and their website to boost sales. This multichannel approach helps them develop a deeper relationship with their buyers, and they are easily able to make more sales.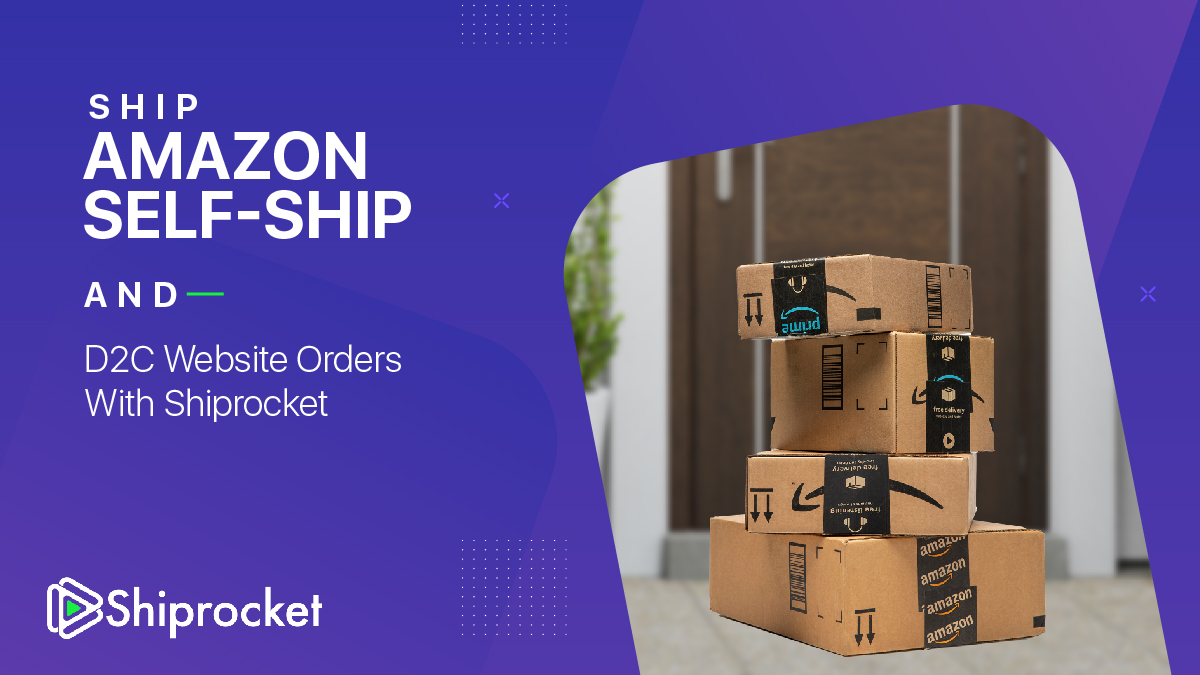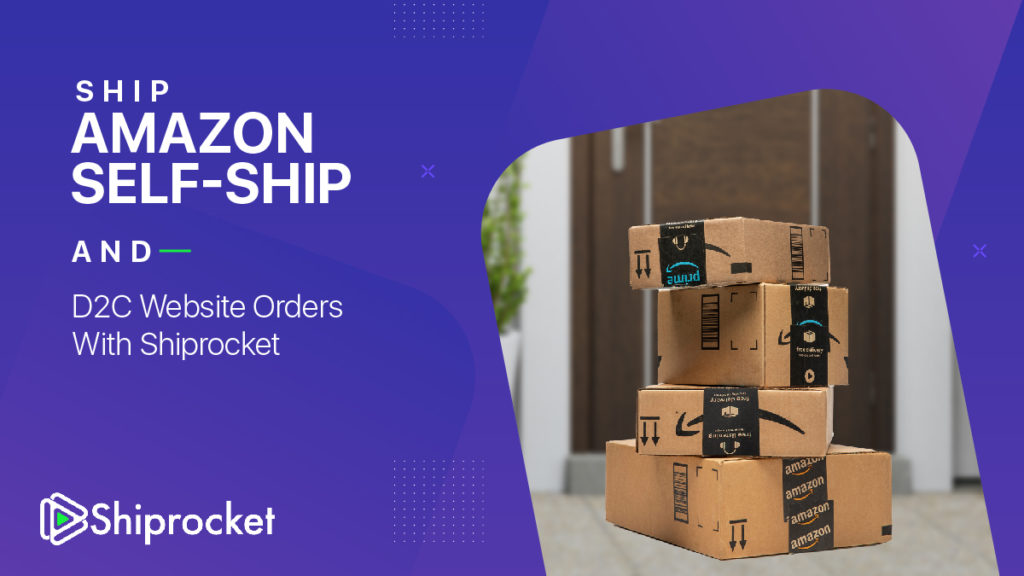 Therefore, it is recommended that you sell on marketplaces and your website to establish a brand name while also attracting consumers from varied markets. However, fulfillment of these orders is still crucial for both websites and marketplaces. If you invest in two different mechanisms to fulfill these orders, you are bound to spend way too much. But, if you plan well and ship all incoming orders from one shipping solution, you can save on shipping costs and provide an exceptional delivery experience to your customers. Let's look at the advantages of selling on multiple channels and how you can make the most of it with Shiprocket.
Benefits of Selling on Amazon & Running Your Website
Target a Large Consumer Base
You can target a large number of potential customers when you sell on different marketplaces and websites. This helps you sell better and also builds your brand. Amazon has over a hundred million users registered on the platform. Along with this, if you sell on your website, you can redirect at least a small share of these customers to your website and gather sales from there as well.
Maintain Brand Identity With Website
Selling on Amazon can sometimes make you lose your brand identity. Most people who buy from Amazon don't pay much heed to the brand name unless it is renowned. But, if you have your website, you can publicize your brand by marketing it on different channels like social media, Google ads, Facebook ads, YouTube, etc. This will help you create A separate brand identity, and you can bank on it and your customers when they're shopping on the marketplace and your website.
Increased Sales
No doubt, selling on multiple channels will help you increase sales. This means that you can generate revenue from different platforms and target different people on these channels. It is not necessary that a person who shops from websites might also shop from marketplaces. Some people are set in their ways and prefer their medium for shopping.
Improve Brand Recall
Having a website can help you improve brand recall. When you market your website on different social media, paid channels, and vis events, etc. You leave an impression on your customer's mind. Therefore, when they shop next to your website, they will remember your brand, and when they see your brand on a marketplace like Amazon, they will never forget it. This helps them connect with your brand faster and increases your chances of repeat purchases.
Collect Versatile Consumer Data
Last but not least, you can collect a large amount of data if you sell on multiple channels like marketplaces and websites. The shopping patterns of people are different and give you tremendous insight into the way they shop. You can set up several customer journeys and develop customer personas to assess your store better and develop better sales and product plans.
How Can Shiprocket Help Your D2C and Amazon Marketplace Business Grow?
Shiprocket is India's number one shipping solution that can help you deliver Amazon and website orders alike. If you sell with Amazon's self-ship model, you need to provide all orders yourself. However, if you invest in FBA and ship website orders yourself, it can be a massive loss. Therefore it is recommended that you should put one solution and deliver products with a typical delivery experience.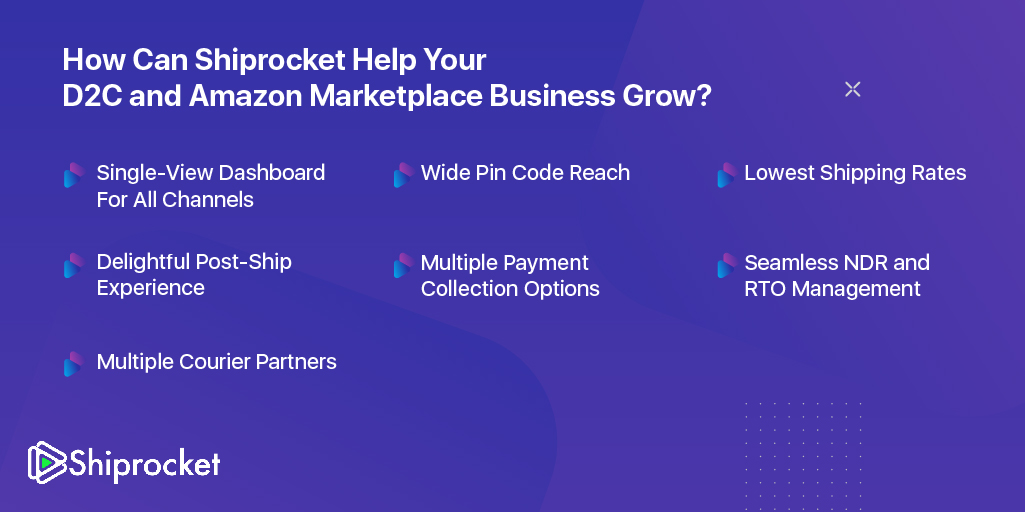 Single-View Dashboard For All Channels
With a single-view dashboard, you can easily auto-import orders from websites and marketplaces and ship them from the Shiprocket platform. This will enable you to process orders faster, generate labels, and reduce the first file operations considerably.
Wide Pin Code Reach
With Shiprocket, you get a pin code reach of four 29,000+ pin codes. This enables you to deliver to every doorstep in the country without skipping any order that comes your way. Be at the east. Difficult locations like J&K, Shiprocket helps you provide everywhere.
Lowest Shipping Rates
Add Shiprocket, and the rates start at Rs. 19/500g*. These are the lowest in the industry, and you can save up huge margins on shipping costs. With this, you also get a technologically advanced dashboard for which you do not have to pay a single penny.

Multiple Courier Partners
You can select a different partner for every shipment and choose from 17+ courier partners. The names include Delhivery, Gati, BlueDart, FedEx, etc.
Multiple Payment Collection Options
If you sell using Amazon Self-Ship, you cannot accept COD orders. Shiprocket gives you a platform where you can accept both COD and prepaid payments so that you can conveniently accept orders from both platforms. This gives you the much-required flexibility to run your e-commerce business in the way you like
Seamless NDR and RTO Management
Non-delivery and returns are one of the most crucial aspects of any eCommerce fulfillment chain. Shiprocket provides you and all integrated platform that gives you a designated NDR and RTO dashboard so that you can process non-delivered orders immediately. You can also verify undelivered orders by SMS, IVR, and manual calling.
Delightful Post-Ship Experience
Shiprocket also gives you a chance to give your customers a delightful post ship experience. This means that you can send regular tracking updates via customized email and SMS notifications. Along with that, you share a tracking page with your customer that contains essential information like the estimated delivery date and tracking information along with an NPS call recorder, marketing banners, and menu links that can help you further promote your products.
Final Thoughts
Both Amazon and website orders are critical for any business. If you want to maintain a balance between your logistics spending and the platforms you choose the shipping, it is essential to select a solution that can live up to your expectations and also help you save on shipping costs. Shiprocket is one solution that can help you do so. We hope this blog helped impart the information that we intended to and give you a brief insight into how Shiprocket can be the right solution for your business.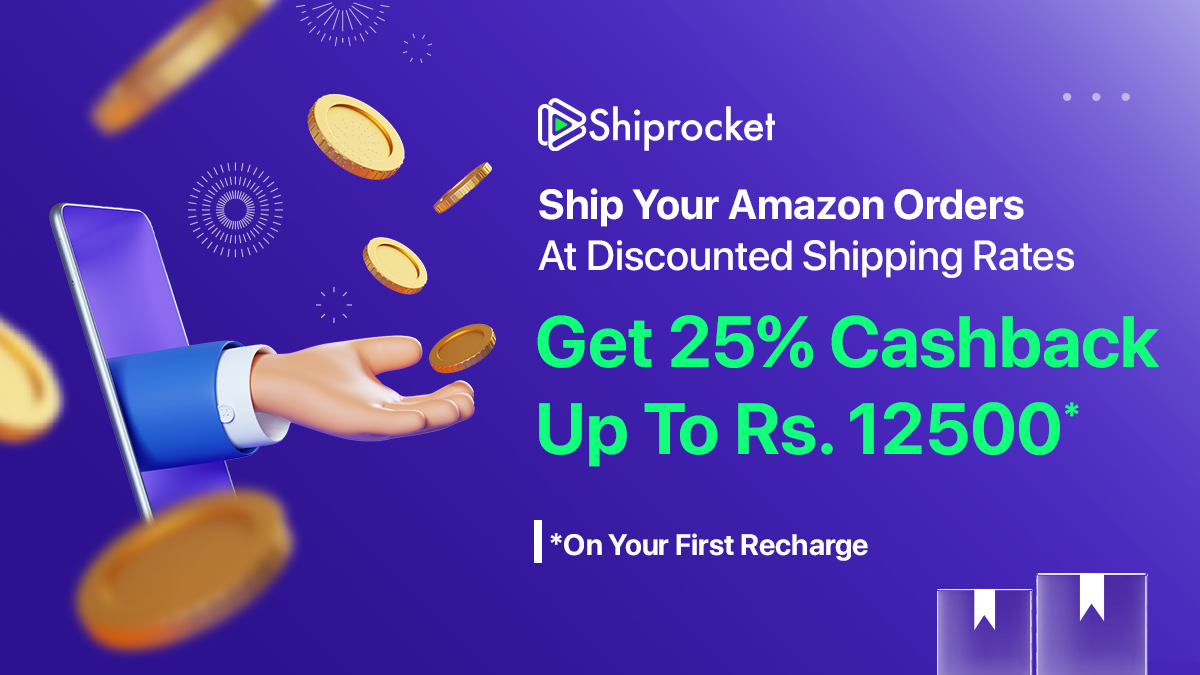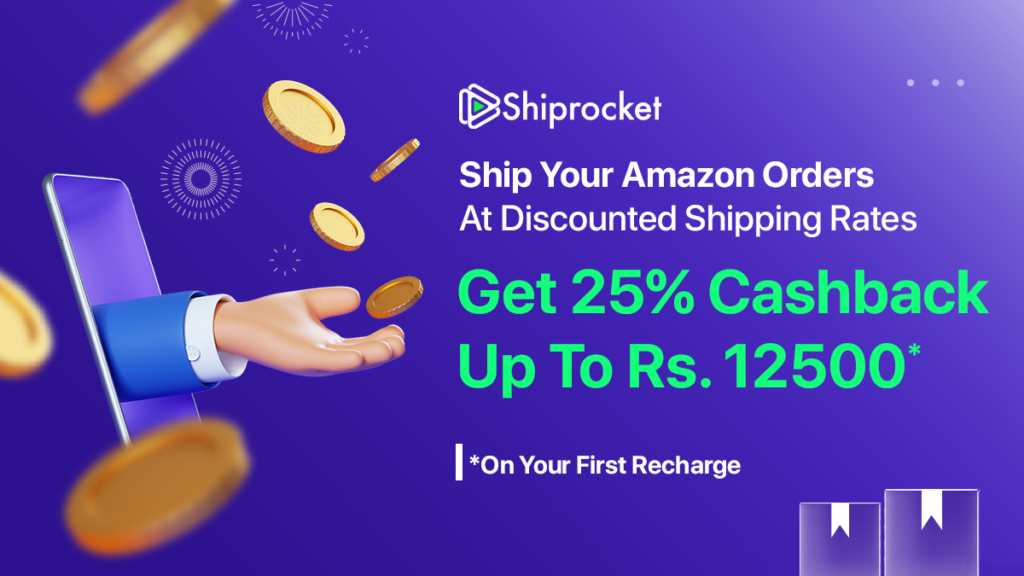 Calculate Your Shipping Costs Now