A Guide to Ship Small Items With Cheapest & Fastest Options
Fast and dependable shipping options are critical to the success of your eCommerce business. According to Research and Markets, the logistics market in India is expected to grow at a CAGR of 10.5% between 2019 and 2025.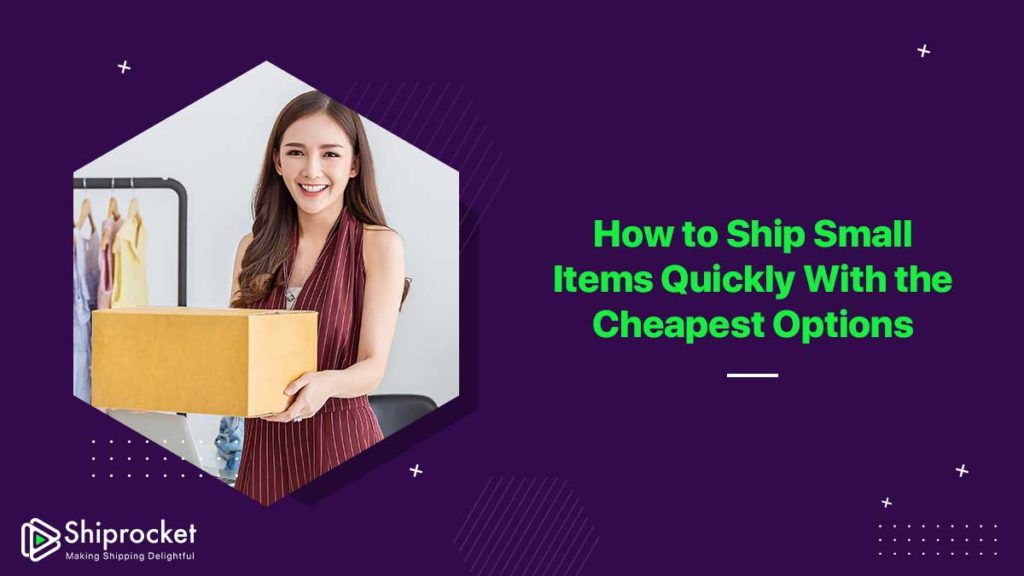 The top priority of eCommerce companies is getting their orders shipped to customers quickly and accurately, but at the same time through a cost-effective shipping method. High shipping costs can indeed be a big turn-off to your eCommerce business.
In 2021, if you are looking for the cheapest way to ship small items, this guide will cover how you can lower your shipping costs. This guide will not only help you learn about the cost-effective method of shipping but it will also help you to stay ahead of the competition and remain profitable in the market.
What Impacts the Cost of Shipping For Small Items?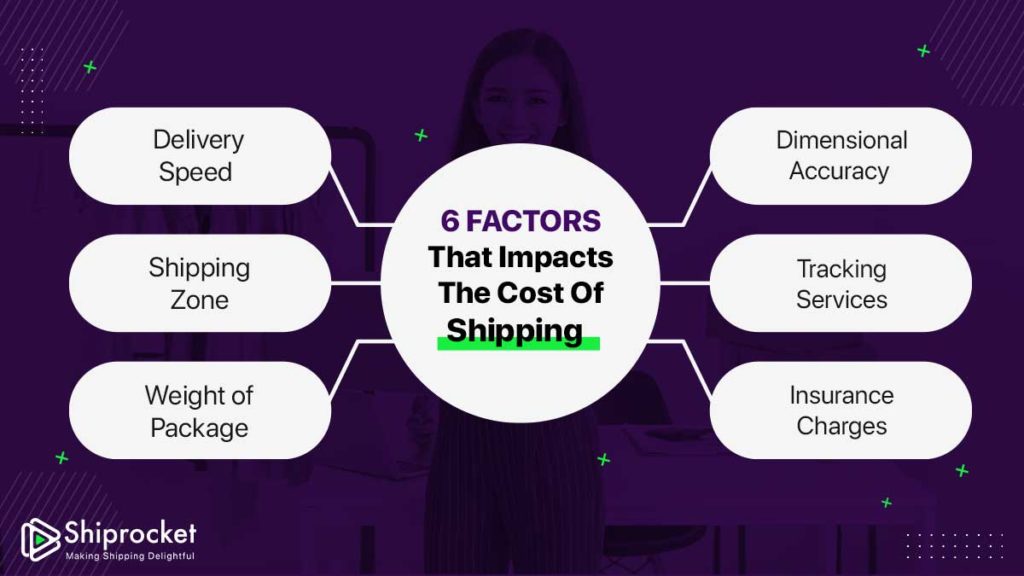 There is no particular factor that impacts the cost of shipping a package. It always depends on what is the size and weight of the parcel that you're shipping, how quickly you need to deliver your package to its destination, and your shipping destination, zone, or country. The top factors that impact the cost of shipping for small items include:
Delivery Speed
Speed is the foremost factor that impacts the cost of shipping small items. It is always good to deliver the item as fast as possible to its destination. But with the faster delivery speed, you need to pay more for it as courier companies offer different options to deliver your package overnight, the next day, or in two-three days. Keep in mind you'll have to pay double for overnight delivery as compared to normal delivery. Shipment handling charges sometimes depend on how delicate your shipment is.
Shipping Zone
You'll need to know the exact location of the shipping zone where your package is being sent from. You must choose accurate shipping zones based on the distance where your package will be delivered. If the destination address is further from the shipping zone, the higher the cost of shipping will be. When sending packages of small items to international locations, it would cost you higher than rates for domestic shipping.
Weight of Package
The weight of your package is also a factor that impacts the cost of shipping. The package of small items is usually light in weight because of their size. The heavyweight package can impact the shipping rate, so accuracy really matters.
Dimensional Accuracy
Take measurements of your shipping package to know the exact dimensions. It is a crucial factor when calculating shipping rates for small packages. When taking measurements, you must take accurate measurements by considering the length, width, and height of the package. When you know the correct dimension of a package, you can assume how much space it will occupy on a rack or loading vehicle. The larger the size of the package, the greater the shipping cost.
Tracking Services
Tracking services help your buyers' know the status of the package throughout its journey. It helps build trust, but it will cost you higher to ship a package of small items. So you need to choose excellent options for shipping tracking services.
Insurance Charges
Insurance of shipping packages ensures the security of goods during transit. It helps eliminates the risk of lost or damaged packages but it may cost you high. So choose your insurance from the carrier that offers the most competitive rates for your packages.
Fastest & Cheapest Way To Ship Small Items
Several logistics companies will serve you the best service when sending out small shipping packages around the world and across India. Here are some of the more cost-effective options to do so.
DHL
DHL is one of the most renowned courier companies in the world. They are known for successfully delivering parcels to local destinations or global. Founded in 1969, this company has been shipping to 220+ countries via surface, airmail, and sea. Right from express delivery services to expedited shipping, DHL serves over 6500 locations in India through its comprehensive logistics services – DHL Supply Chain, DHL Express, and DHL Global Forwarding.
FedEx
FedEx is one of the best courier companies in India for timely and cost-effective pickup and delivery of packages. If you are looking for expedited domestic delivery services, FedEx is the option for you. They provide shipping services via air, sea, and surface. FedEx serves around 6000+ pin codes in India and also offers shipment of small items and heavyweight packages.
Delhivery
Delhivery is an ideal option for eCommerce businesses looking to ship small items in India to around 14,000+ pin codes. The courier company is known for its standard services that include cash on delivery for expedited shipping, prepaid shipping, return shipments, easy tracking, etc. Their service offerings have many more features that make Delhivery one of the best courier companies for shipping small items in India.
BlueDart
When it's about choosing the best courier delivery services in India, there is nothing better than Bluedart. It is an express courier delivery company that delivers to more than 35000 pin codes in the country. Blue Dart helps ship small items seamlessly to different locations in India and abroad and offers the facility of pickup from multiple locations.
Ship Your Items With Shiprocket
Shiprocket is one of the leading shipping solution providers for providing eCommerce retailers with seamless courier solutions for small package shipping to every corner of the country. We partner with over 17+ couriers including FedEx, DHL, Delhivery, Shadowfax, Gati, and many others to provide eCommerce companies and sellers with end-to-end logistics services, as well as provide you the best courier service for your small package shipping.
Calculate Your Shipping Costs Now