International Shipping
Shipping Blog
A Complete Guide to Shipping Internationally [From India to the USA]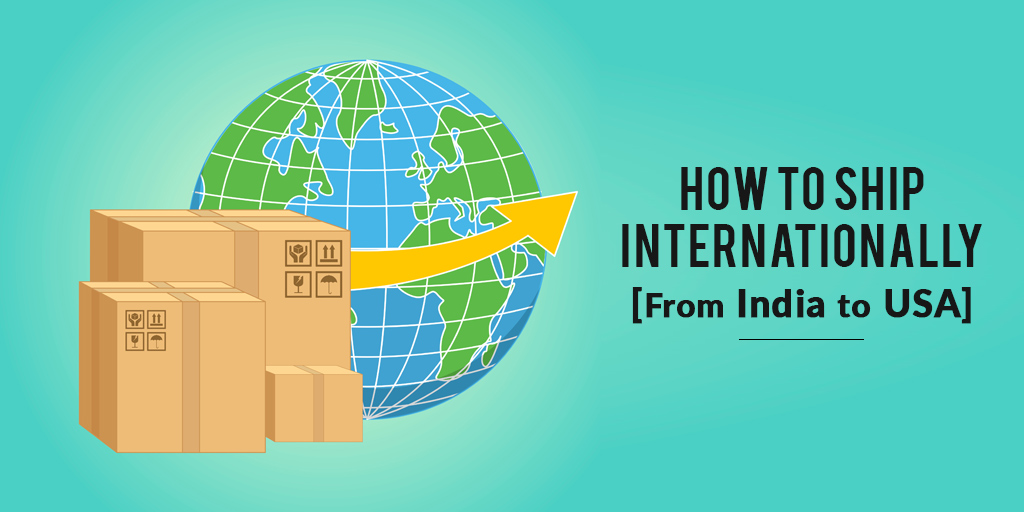 Do you plan on shipping your products from India to the USA? Worry not! We've got you covered!
Here's everything you need to know about shipping Internationally, efficiently and at the most effective rates.

The eCommerce industry in the USA is a bit different than India in a significant manner. The eCommerce realm of USA is ahead of India concerning a lot of elements as per the statistical data. These include the percentage of the population involved in online buying or the market value of the USA based eCommerce retailers or the government norms related to Import/Export or the taxation system involved in eCommerce, etc. But having quoted this, it is also a noted fact that accounting to Indian eCommerce's CAGR, it is sure to surpass that of US soon and become the global leader of eCommerce marketplace.

Shipping of products to foreign countries is done majorly to append a value to the goods. Following are the key players involved while considering shipping products internationally, e.g. from India to the USA:

A person/company dealing with shipment at supplier end.
A person/company dealing with shipment at receiving end.
The logistics provider (for road, ship or air transportation).
The company carrying product related cargo.
Shipping in the local domain, within the territory of national geographical boundaries, is more straightforward. Things get a bit complex in operations when international trade and shipping is involved. Each country has its norms and protocol to follow for international trade. The same applies to the eCommerce industry. And when it comes to the USA, tough things get tougher.
Different Steps/Stages for Shipping Products Internationally
Export haulage
Origin handling
Export customs clearance
Ocean freight
Import customs clearance
Destination handling
Import haulage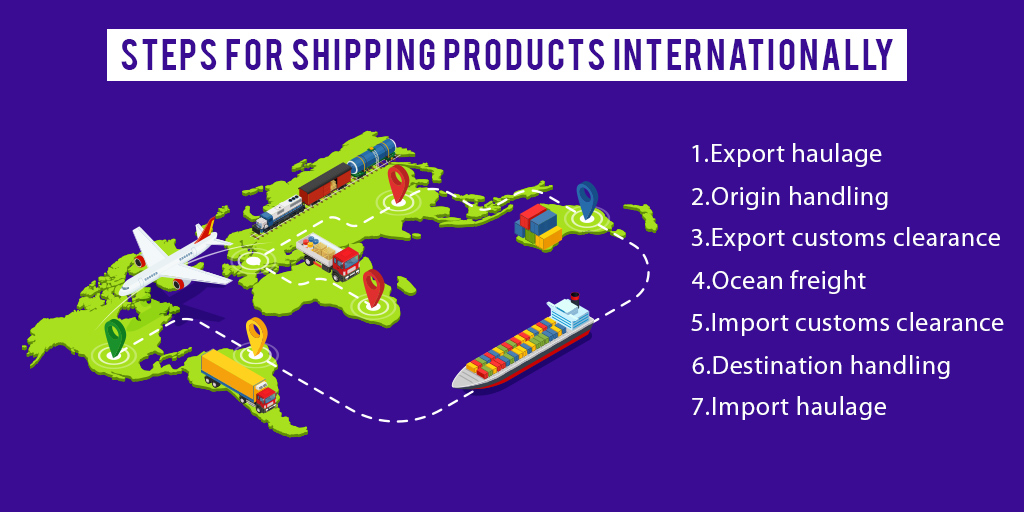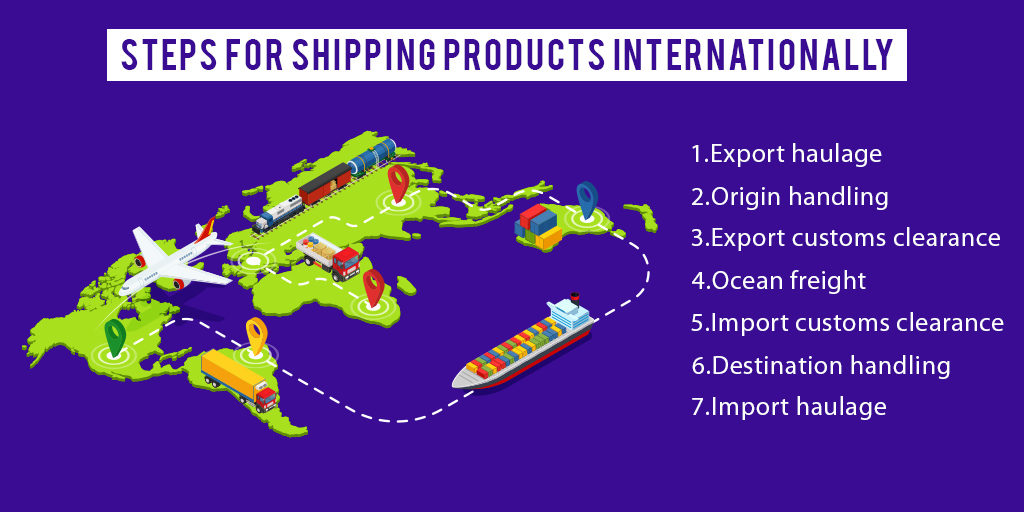 Of these, the Export & Import customs clearance are documentation phases while rest are physical transportation phases of the shipping process.
Step 1. Export haulage:
The first step involves the movement of the products' cargo from shipper's to forwarder's premises. Products usually get transported by road or railways or a combination of both.
Step 2. Export customs clearance:
It is a type of official regulatory formality involving submission of valid and required documents to the concerned authorities.
Step 3.Origin handling:
This step covers all physical handling, inspection, and loading of the cargo; at the supplier End's warehouse. This is coordinated by the freight forwarder.
Step 4. Ocean freight: 
To meet the required timeline for shipments, freight forwarder schedules shipping line for transportation. This step not only covers costs involved in shipping from port-to-port but also the levied surcharges like currency adjustment factor, exchange rates, etc.
Step 5. Import customs clearance:
This process can begin even before the arrival of cargo at the US. This clearance is performed by customs house broker appointed by the consignee.
Step 6. Destination handling:
This involves transportation and unloading of cargo from port to destination warehouse.
Step 7. Import haulage:
The final step of actual delivery of the product to the consignee and ultimately to the consumer.
eCommerce retailers look forward to foreign investments in other countries like the US to expand their market influence for overseas sales.
Drop-shipping vendors, i.e., wholesale suppliers or retailers who stock their inventory, are another source that may be used to transfer customer orders and shipment details for direct delivery of the ordered product(s). Another and last aspect of overseas shipment is the selection of accessible, appropriate and business-friendly payment gateway for all credit-related transactions. After all, eCommerce is a business, and like every other business entity, everything funnels to money making or profits. The USA is a promising marketplace for Indian eCommerce retailers, and as long as norms and regulations are complied with, doing business, there is unproblematic.
List of prohibited items when shipping from India to the USA
While shipping internationally, one must take care of the prohibited items that are country specific. Prohibited items are goods that are not allowed in a country due to their jurisdiction. For the USA below are the prohibited items: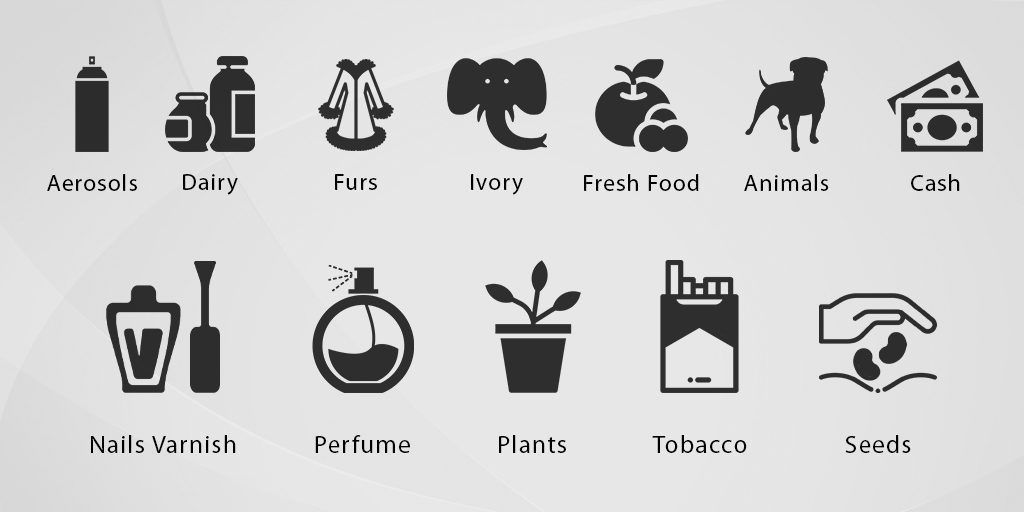 Apart from these, there are a few items that are restricted from an entry in the USA by the Customs. These include poisons and ink. You can find the complete list of such products here. However, if you want to import goods like ink etc. you will require a special clearance under the Toxic Substance Control Act (TSCA).
You can use Shiprocket's shipping services if you're shipping internationally. Not only will you find the cheapest rates but also a holistic growth platform for your business.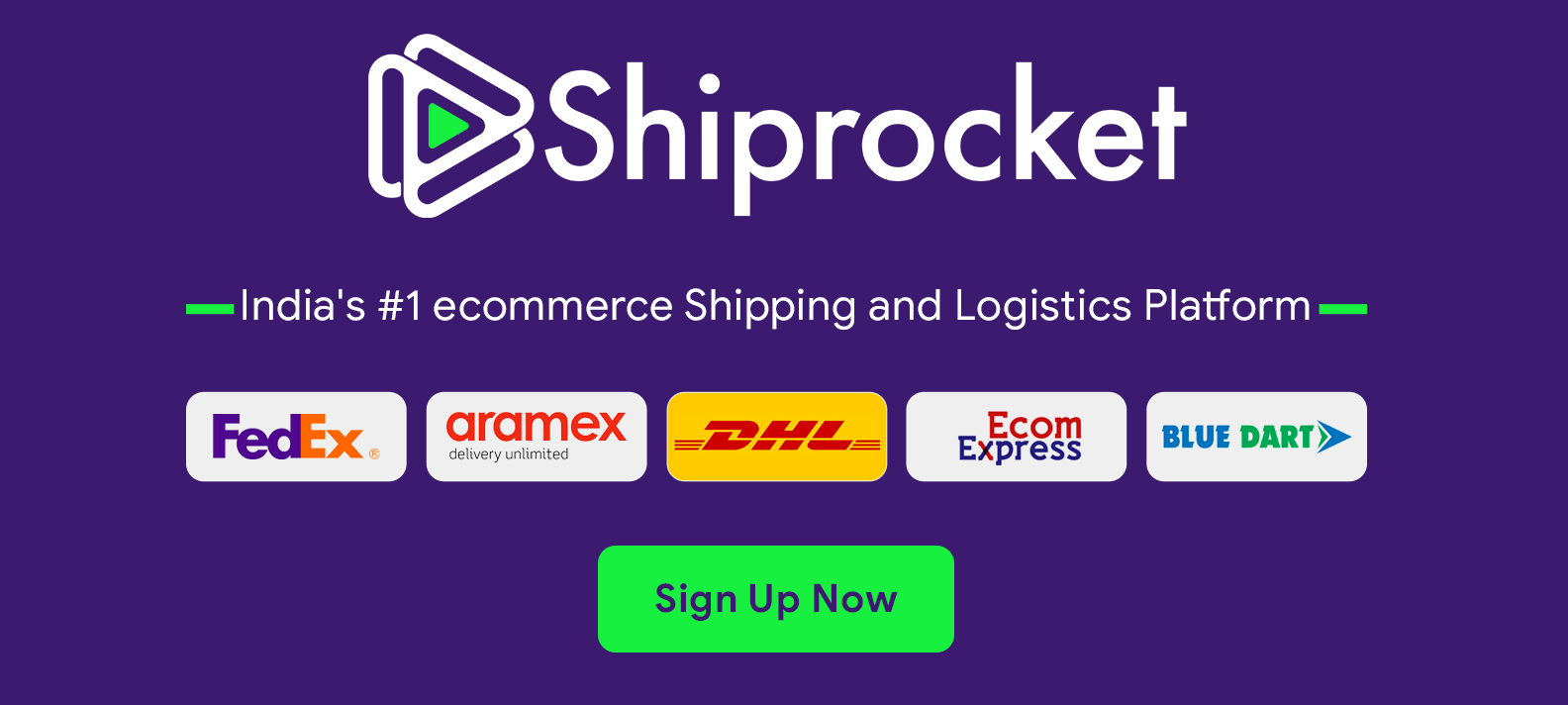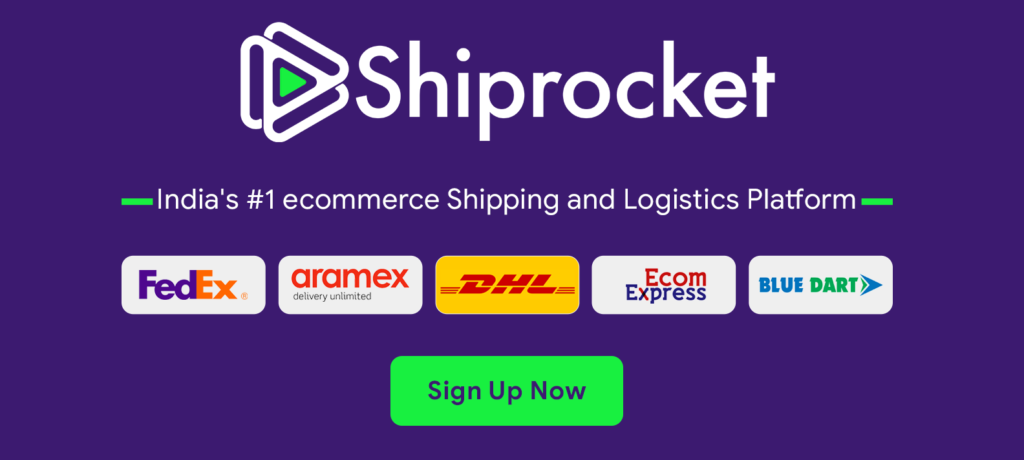 Calculate Your Shipping Costs Now