Shiprocket Introduces Startup Accelerator Program, RocketFuel, Shortlists 7 D2C Startups for its First Batch
The Direct to Consumer sector benefitted quite a bit from the COVID-19 pandemic as offline operations went through a case of shutting down temporarily and merchants started to resort to online selling to earn a considerable livelihood. Today, opening an eCommerce store to connect with one's customers has become a prerequisite. Cheap internet and smartphones have made it even easier for people to shop online. Meanwhile, to propel the growth of the D2C sector during these transformational times, Shiprocket's startup accelerator initiative, RocketFuel, has selected 7 startups for its first batch. Let's find out more about this exciting program and how it can help some of the high-potential startups grow for years to come.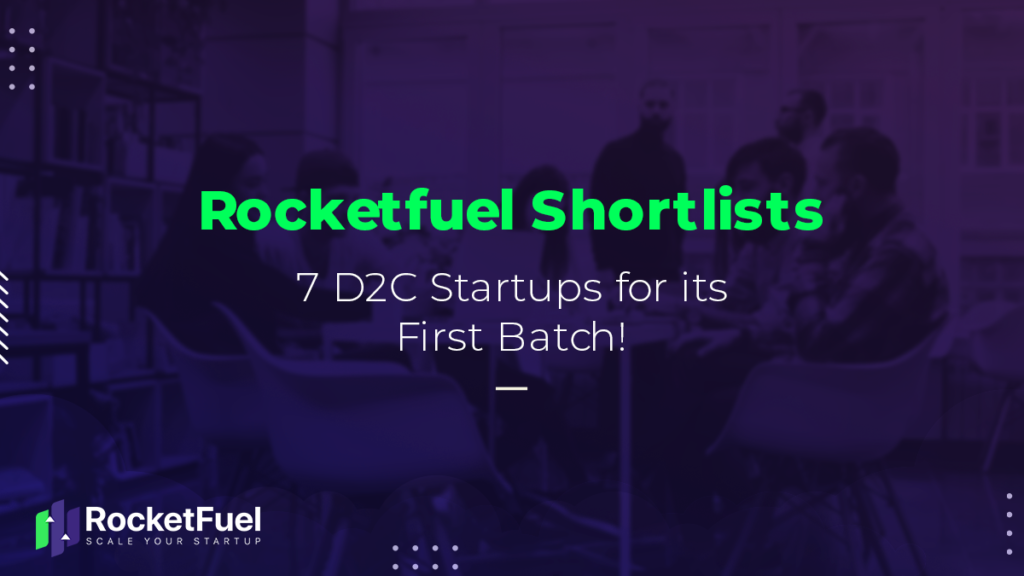 What is RocketFuel – A Glimpse
You're looking at a startup incubator program that has committed to helping startups get empowered with capital-efficient growth opportunities. The focus of this drive will be to provide assistance to startups, not in the form of typical capital, but in the form of mentoring through expert advice, market access and capital through the Shiprocket distribution network. The startup accelerator project's wide-ranging services will enable these budding startups to navigate their ventures toward unprecedented success.
To help these ventures become established direct to consumer brands – here are a few things that will be included in the program –
Tailored advice to scale up their startup, where an in-depth analysis of the business-related challenges will be done by a panel of experts (entrepreneurs and investors)
Understanding the key building blocks of business with the help of group learning sessions
Access to Shiprocket distribution network
A showcase of their business models to notable investors
Some of the areas that this startup accelerator will touch upon during its comprehensive mentoring are the brand marketing of the business, the product, the chief business model and pricing and the go-to-market. The benefit of this variety of deep-dived mentoring is that the startups will be able to tackle with ease the challenges that are usually faced by a business when navigating through a competitive market.
Which D2C Startups Have Been Shortlisted by RocketFuel?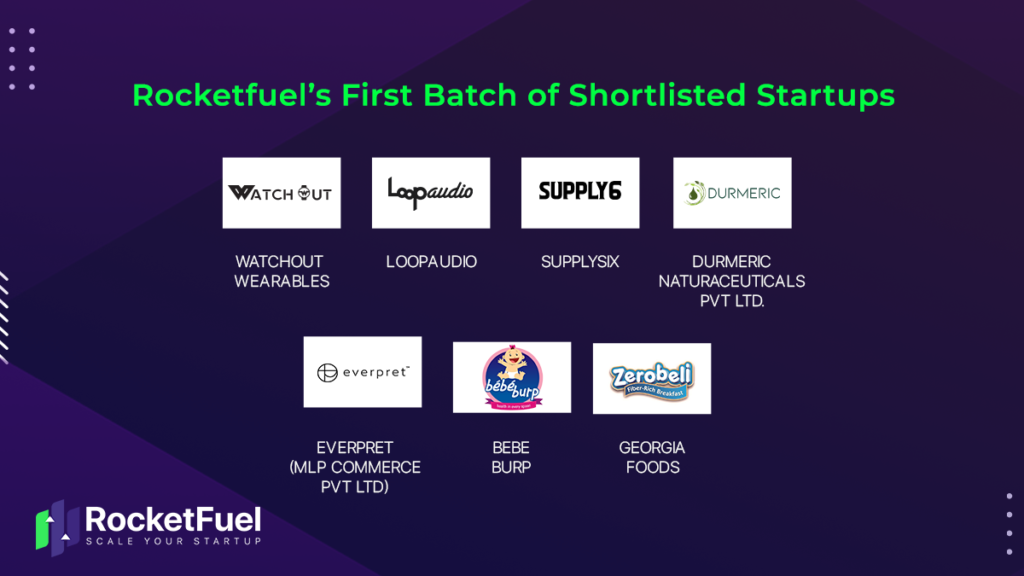 The first batch of this incubation programme comprises 7 startups that deal in various segments of consumer products, ranging from wearable technology, packaged food, audio accessories to fashion accessories, meal supplements, nutraceuticals and more. These businesses are spanned across the country, located across Delhi, Mumbai, Madurai, Faridabad, Surat and Bangalore. Let's have a quick look at what kind of startups the incubators and accelerators have shortlisted for extensive mentoring!
Watchout Wearables
Based in Mumbai, this brand sells smart-watches for men and women that help to track fitness at the same time helping them stay elegant.
LoopAudio
Based in Delhi, this venture sells intuitive audio accessories to elevate the listening experience of its customers.
Durmeric
Based in Madurai (with its registered office in Mumbai), Durmeric sells ayurvedic herbal drops that help to improve the immune system of a person.
Everpret
Based in Bangalore, Everpret sells accessories for women that are a blend of fashionable and functional for their day-to-day use.
Supply6
Based in Bangalore, this business sells food supplement that enriches the body with key nutrients, all in a single serving.
BebeBurp
Based in Surat, BebeBurp sells handcrafted, organic baby food to sufficiently fuel the dietary needs of babies.

Georgia Foods (Zerobeli)
Based in Faridabad, Zerobeli sells healthy cereals for a wholesome breakfast so that its consumers have a pleasant kickstart to the day.
A Quick Glance at the Panel of Experts
Rockefuel's accelerator program is made up of a panel of experienced entrepreneurs and investors supplying their skills to enable the growth of these above startups (see below) –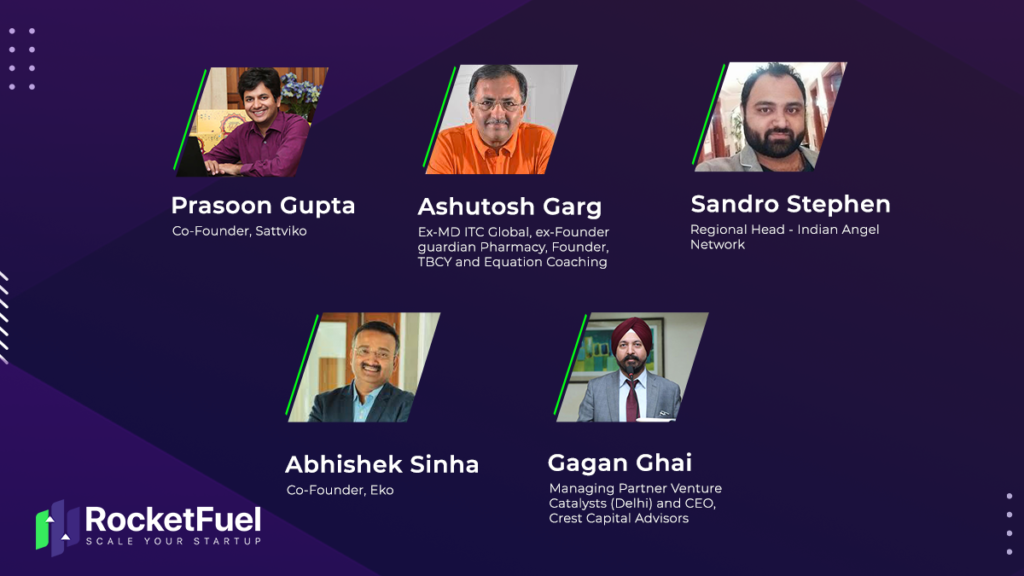 Conclusion – The Road Ahead
The Shiprocket RocketFuel program is being managed by Applyifi, an online platform that offers investors and entrepreneurs detailed assessment reports for maximised growth. RocketFuel will be shortlisting more high-potential startups and commence with the second batch in the coming months. The primary objective is to enable the growth of the Direct to Consumer segment and startups that come with great future prospects through exhaustive mentoring, sizeable capital and efficient logistics solutions.
These times are revolutionary and this startup accelerator program's aim is to make the most of them by helping capable startups scale their ventures from the ground up. With a little help here and a little help there, we're sure that these startups will have a bright future for years to come.
Calculate Your Shipping Costs Now