A Guide to SMS Marketing for eCommerce
SMS marketing is one of the most popular kinds of marketing for businesses. Although there have been tremendous changes in customer preferences in recent years to interact with brands, and with the advancements in the marketing software, SMS has become an essential and structural channel.
The value of SMS marketing has flourished due to being short and easy to consume by consumers.
Gen Z and the Millenials are the preferable target audience as they are the ones who grew up with this technology. Therefore SMS and Email are perfect complementary services in terms of digital marketing.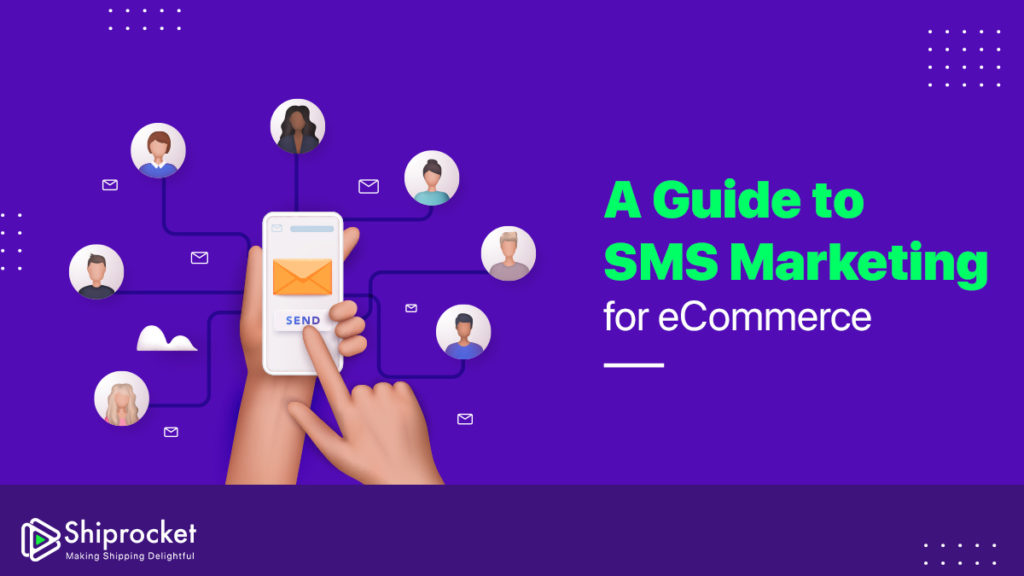 SMS communication was and is still known as a leading form of digital communication. There are still a few percentages of the population not using smartphones, which means opting for other types of digital marketing; those few percentages won't be targeted.
What is SMS marketing?
(SMS) SHORT MESSAGE SERVICE, which is also known as a text message. Usually, marketing brands opt for SMS marketing channels to connect with their customers.
The difference between SMS and email marketing is that SMS tends to be short and crisp with a limit of 160 characters and offers immediate delivery.
One of the best features of SMS marketing are enlisted below –
It helps in increasing brand awareness.
Tends to boost engagement from customers.
It is observed that it also helps to generate more leads.
Apart from these features, there is always one question that prominently arises: 'Why use SMS marketing.'
The following are some of the aspects which make SMS marketing a unique channel.
It is observed that most SMS (90%) are read within the first three minutes, which makes SMS marketing fast compared to other types of digital marketing.
A customer is more likely in open SMS than the email because the SMS notification stays in place until the message is read.
SMS is an attention grabber according to 70% of customers; on average, SMS gain more clicks than email, so, therefore, SMS marketing campaigns serve as an eye-catcher.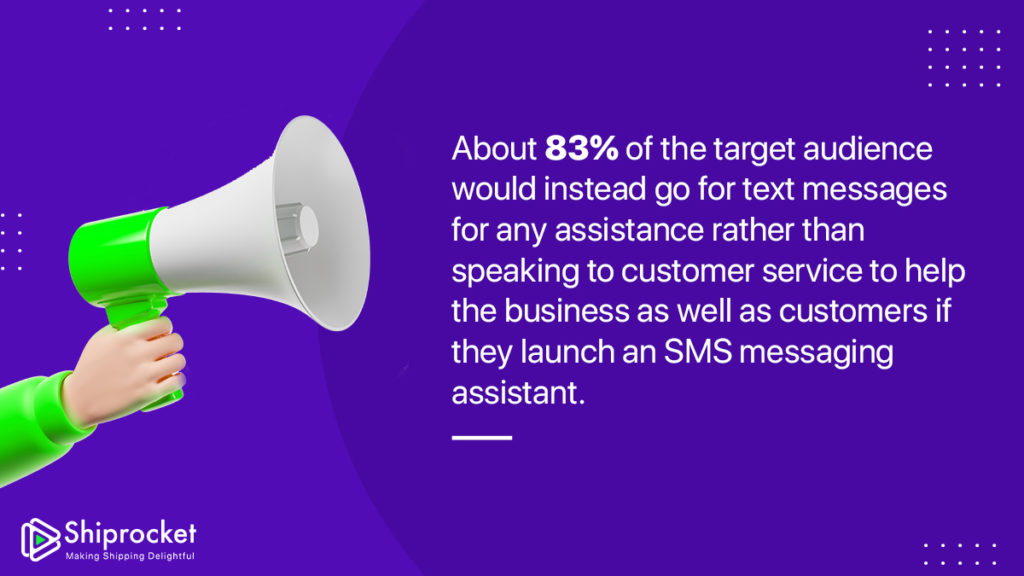 How can you use SMS marketing in your business?
With the following ways, one can use SMS marketing in their business to reach their customers much faster and increase open and click rates to gain high revenue and profit.
About 83% of the target audience would instead go for text messages for any assistance rather than speaking to customer service to help the business and customers if they launch an SMS messaging assistant.
Try using mobile messaging to run a contest or giveaway, collect other details like email, etc.
With the help pg mobile messaging, make the customers enquire about their accounts via mobile phones.
Use text messages to have comments and feedback about your business because SMS is a secure and flexible channel of medium customers who tend to text quick feedback.
With the SMS's help, the channel sends some marketing offers to the customers and tries to engage them with attractive offers, coupons, exclusive deals, etc.
SMS tends to help lead generation as it tends to collect information, which makes it efficiently targeted on special occasions like birthdays etc.
Keep the customers up to date with SMS's help by sending them shipping and delivery notifications.
Apart from this, there are even some tools and techniques to automate SMS marketing for ecommerce.
Custom SMS marketing is carried out using API, and because this tool is custom, this tool comes up with a lot of work on the development team.
The first most marketing solutions to hit the market were mass texting solutions, and these solutions don't come up with the integrations at the backend and nor with the automation. many of these were built for business to business (b2b)
The platform made for ecommerce brands is an e-commerce SMS marketing automation platform. They have prebuilt automation, especially for ecommerce brand needs, so that the brand doesn't have to go deep into the technical work.
The following are the top 4 SMS marketing automation that would scale up your revenue from day one.
Abandoned cart – we have noticed you left something behind. With the help of this message, you can induce customers to think again about what they left behind and would ponder upon the same.
Once the purchase is made, loyalty offers to thank the customer for their trust and give them a loyalty offer by offering them deals after their purchase. You can make them more comfortable and friendly by including GIF.
Welcome series – The moment customer logs in to your site, send them a pleasant greeting and remind them of the offers they can prevail.
How can you use SMS marketing to improve customer experience?
All the leading and renowned companies know that customer experience, and satisfaction is the foundation of any business. SMS marketing can also collect feedback and reviews, which will make them more convinced and form a personal relationship.
With the help of SMS marketing, one can help customers get updated with their shipping and delivery. This will reduce the number of calls received by customer service executives because if customers are getting all sorts of information on time, they would need to worry about their pending services. apart from this, there are few other ideas which can be implemented to improve customer services.
SMS marketing ecommerce brands can use conversational SMS marketing to engage with VIP customers and induce them to reorder or else for customer service. This type of strategy helps to build an entire funnel.
With the help of customer details, SMS marketing eCommerce brands figure it out whenever a customer is low on items and all the critical events on the card, which means their birthdays and reminders of special events.
With the help of SMS,ecommerce brands' messages reward programs and sales, wherein they use SMS to share updates about upcoming auctions that don't look like spam or even annoying.
Calculate Your Shipping Costs Now