Shipping Blog
How to Make Delivery and Pick Up Easier to Drive More Sales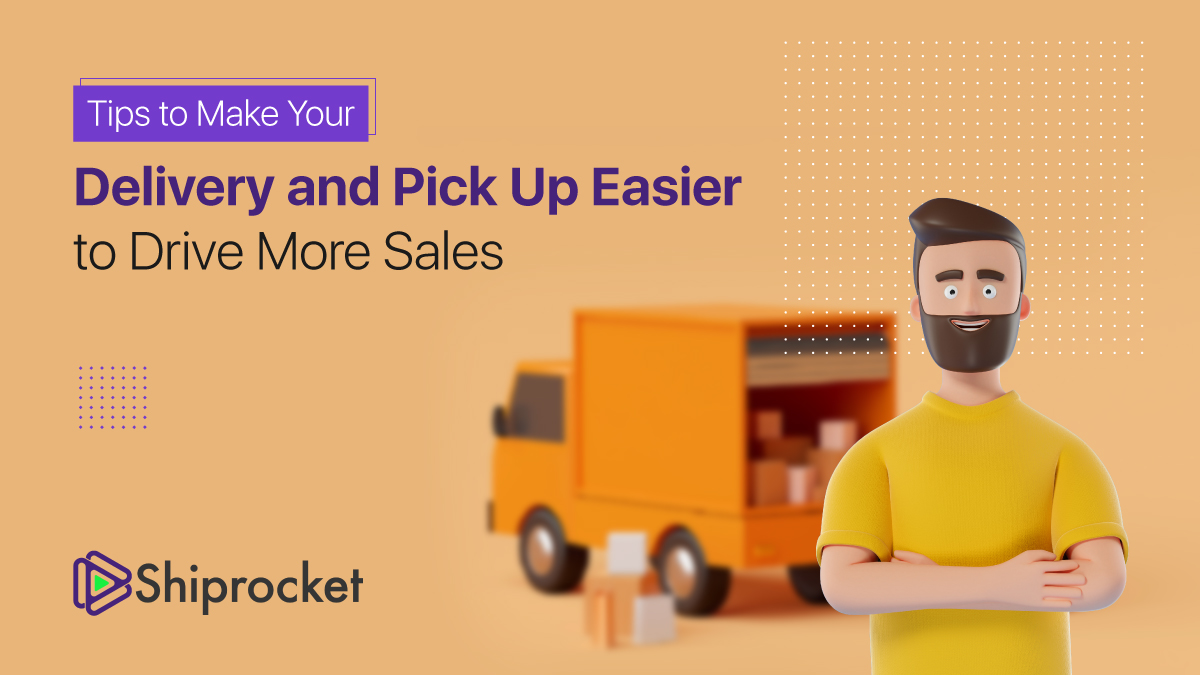 If you run an online store, shipping is a big part of your business. Most eCommerce business owners depend on package delivery services like FedEx, BlueDart, and Gati to deliver items to local customers.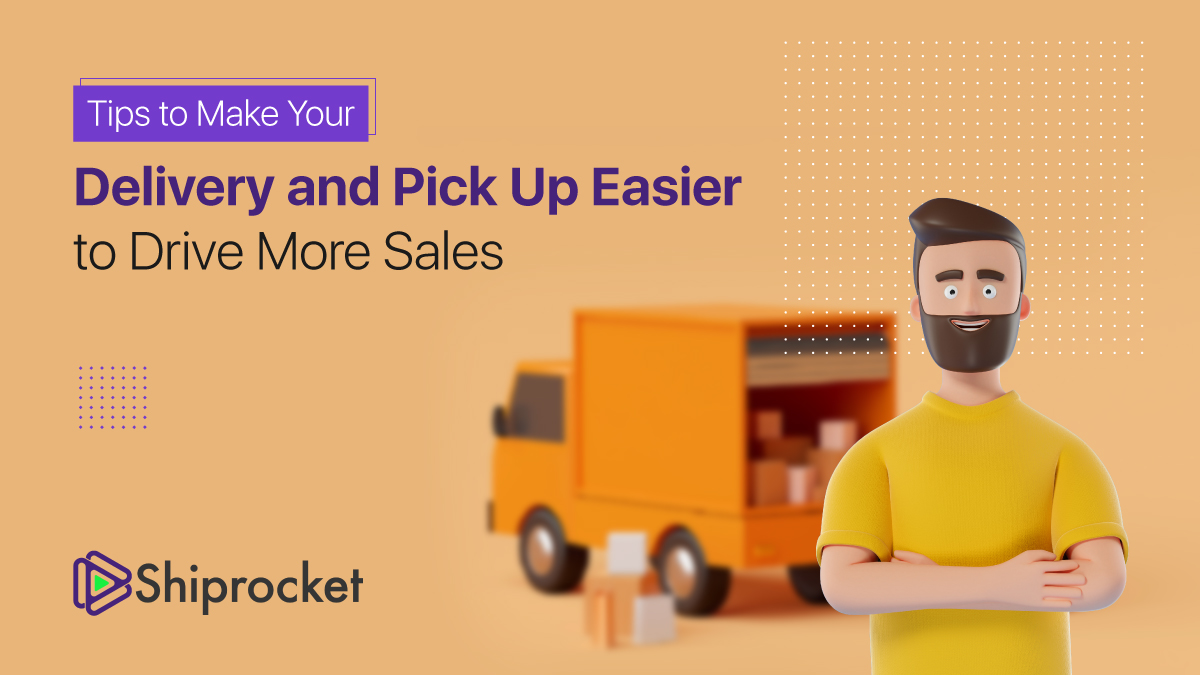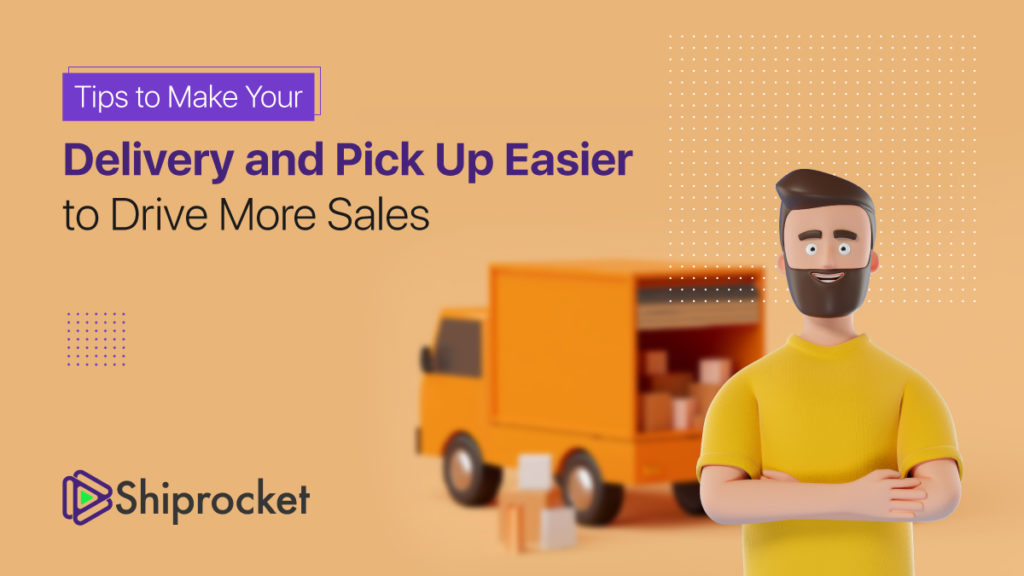 Delivery and pick-up service gives you more control over how your products are delivered. It provides better service and a better shipping experience. Plus, the same-day delivery can help you have an edge over your big eCommerce competitors. So if you're looking to make your delivery and pick-up service easier, you have a variety of options. Here are a few options to ease the ways customers can get their orders without any delay.
Easy Ways to Improve Your Pick Up and Delivery Services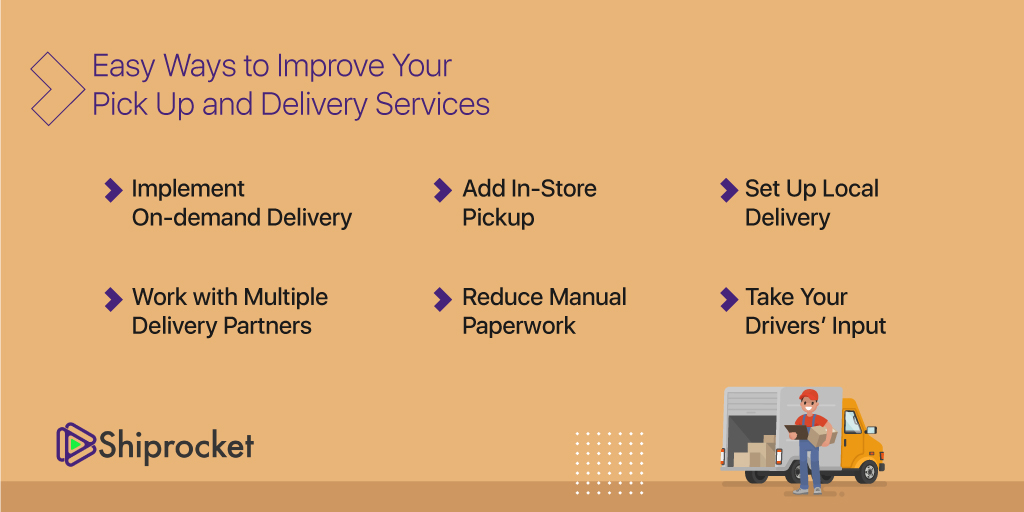 Offer Same-Day Delivery
Same-day delivery service allows you to ship orders from third-party delivery service providers. They help pick up and deliver your items on the same day that is fully optimized for order tracking. Orders placed by customers on your online store are managed in an automated dashboard and are related to your existing POS systems.
Local Delivery
The local delivery service you offer to customers is based on a geographic area that you determine to deliver goods. With a local delivery service, you allow your customers to select delivery at checkout and receive delivery alerts via SMS, emails, and notifications. When you choose to go for a local delivery service at your store, you can also set an estimated delivery time, shipping fee, and a minimum delivery order value.
In-Store Pickup
When it comes to pick-up service, you can provide them with the option to buy online, pick up in-store (BOPIS), or pick up their order from a local store or curbside. If you enable this option, customers will get a choice for curbside service at the time of checkout. Plus, your customer will receive text notifications to pick up their orders upon arrival. Your staff can also help them bring their order out to their vehicle.

Add Multiple Shipping Partners
By adding multiple courier partners, you can offer customers quick delivery service by courier or any other mode. You can easily receive online orders from customers, and manage these orders from multiple platforms. Shipping partners can also help streamline and integrate orders from multiple delivery services in one place.
Minimize Manual Paperwork
If you want to keep your pick-up and delivery operations organized, the shipping solution can help you stay connected. With real data and updates about your shipping, orders & inventory, you don't have to rely on manual paperwork or instincts. A shipping solution like Shiprocket helps maintain visibility on order fulfillment, inventory details, order completion, order tracking, and delivery vehicle GPS location.
It also helps record the arrival of goods at your warehouse, shipping or goods, proof of delivery, and see performance metrics through the complete data analytics dashboard. Also, you can check in on drivers' location with access to GPS Tracking to view their live location and confirm any alerts.
Get Driver's Feedback
It's good to get feedback from your drivers and use their ideas and insights. This way you can optimize delivery route plans by getting feedback from your drivers. They can help you identify issues and bottlenecks that are always a problem in delivery peak times. You will be aware of customers' locations that need more time for the pick-up and delivery of goods. Plus, it is easy for you to assign specific areas to drivers that are more familiar with certain locations and can get around easily.
In the End
While the adoption of same-day delivery and pick-up may have been expedited due to COVID-19, the effects on consumer buying behavior will last well beyond the pandemic. When you make your delivery and pick up easier, you will get more customers and make more money. To grow your eCommerce business today start with these helpful tips!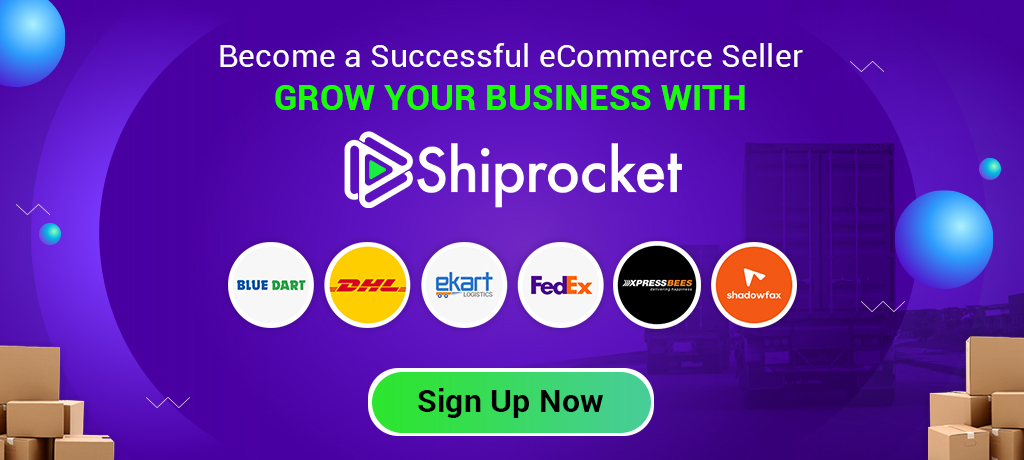 Calculate Your Shipping Costs Now