Vamaship vs Shiprocket: A Detailed Analysis of Pricing and Features
Are you an eCommerce seller? Looking for an eCommerce shipping solution provider?
You're at the right place!
Shiprocket believes in evolving and growing together with eCommerce businesses. We, at shiprocket power your business by making shipping easy. This, in turn, reduces your cost and increase overall profitability. Lately, a lot of sellers and newbies of eCommerce have shown their keen interest in knowing about the various benefits shiprocket offers over Vamaship.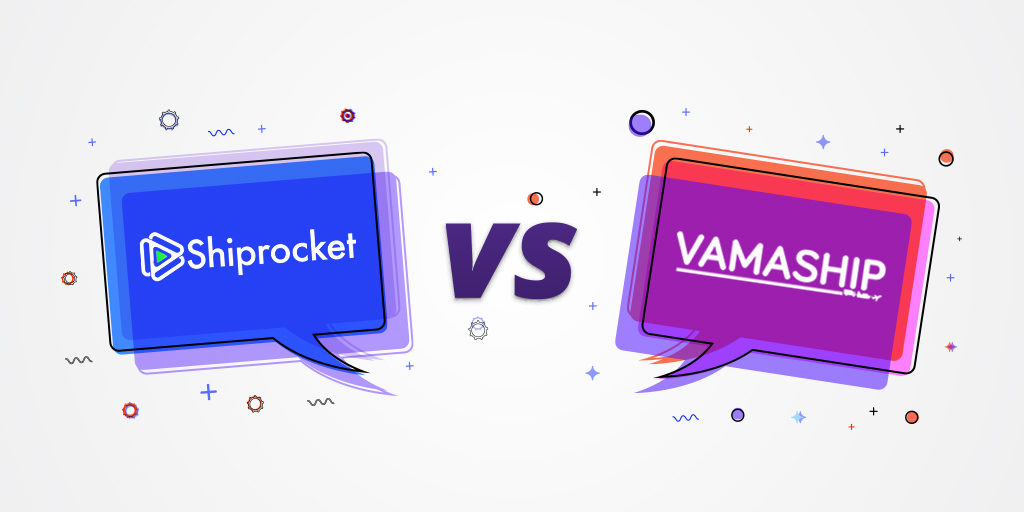 To help you get a clear understanding, we have come up with a thorough analysis between Vamaship and Shiprocket. It will give you a fair idea of why over 20,000 trusted brands and entrepreneurs trust us.
A Detailed Comparison of Features

Shipping Rates of the Various Regions Across India

Platform Features
Why will Shiprocket give you an extra edge?

The foremost task while opting for a perfect shipping partner is to analyze the requirements of your eCommerce business. Look for the one which caters to all your requirements. To help you ease out the whole scrutinization process, we compared Vamaship and Shiprocket. Clearly, the additional features of Shiprocket can assist you in gaining an extra edge over your competitors.
A fair comparison will help you to cherry-pick the best one. Furthermore, some of the additional benefits of Shiprocket will help you make the decision. Shiprocket believes in delivering a delightful experience to your customers. Below are a few benefits which will help you make your shipping process flawless.
CORE: Shiprocket's CORE is a unique platform feature that helps you opt the most appropriate courier partner. The recommendations are based on pick-up and delivery location of the order. The evaluation of the courier partner is based upon specific shipping metrics such as cost, RTO%, delivery performance, pick up performance and COD remittance. These metrics help in giving ratings to the courier partner. This amazing platform feature ensures that your returns are reduced with the best CX.
NDR & RTO Dashboard: The NDR panel provides real-time assistance to its users. It lets you track down the non-delivered shipments in a separate panel. Furthermore, you can also evaluate the overall performance of your business in the dashboard. You can also access these reports on your email.
The reverse pickup orders can also be generated on the panel at reduced rates (10-15% less than forward charges). Also, you can print their labels directly from the dashboard.
Real-time rate calculator: Usually the courier partners provide an expected rate of delivery. But, we at Shiprocket let you know the exact amount of delivery even before shipment with the help of real-time rate calculator. It analyzes the cost based on the weight and volume of the product.
Greater CX: Customer experience is the most significant factor which decides the fate of any eCommerce business. And, shipping is an integral part of every buyer's experience. Shiprocket helps your customer updated with all the relevant details of the order tracking through emails and SMS. It enables you to deliver to people in more than 26000 pin codes. Moreover, shiprocket ensures that interaction between the platform and customers is hassle-free. We can guarantee a superior level of customer experience for your business.
Post shipping experience: This is one of the best features of Shiprocket wherein you can customize your tracking page. You can add menu links, marketing banners, support numbers. This helps in marketing your products and increasing the demand from end buyers.
Hope this analysis will help you make the best decision for your business. Let us know if we can help you more, in growing your business. Happy shipping!
Calculate Your Shipping Costs Now