Effective Ways to Drive B2B Lead Generation
Generating b2b leads is one of the primary goals for any eCommerce business. There are different methods of doing business, but generating B2B leads is one of the most effective ways to produce quality leads. However, there are many ways to do it. Identifying which one is the most effective for your business is the best way to increase the number of leads.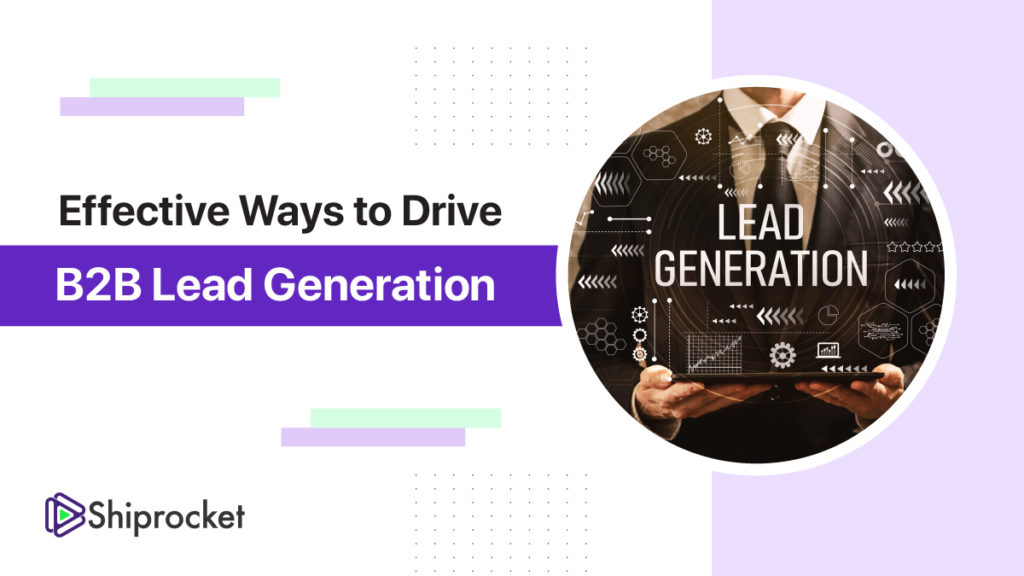 B2B lead generation is different for business-to-business lead generation. It depends primarily on your business type. Lead generation involves collecting information such as customer's name, email, company name, and job title, and using that information to target them with customized sales pitches or ad campaigns.
If you are looking to boost lead generation for your company, here are points to get more B2B leads.
How to Boost Lead Generation for Your Business?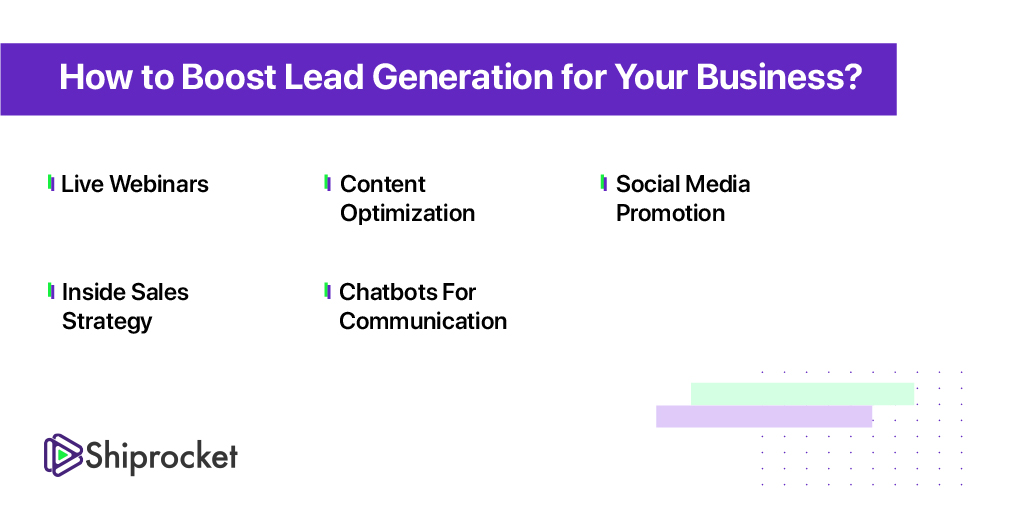 Live Webinars
B2B marketers consider webinars as an effective tool for generating quality leads. This is because webinars provide companies with the opportunity to target and educate their audiences. It allows them to connect with your business. In 2022, the need for B2B companies to host webinars is even bigger.
The restrictions due to the Covid-19 pandemic made companies leverage these events to reach a larger audience, and run product demonstrations. Companies can use these webinars to make partnerships with other companies and generate leads by hosting webinars.
Content Optimization
A report by Google shows that an average buyer conducts at least 12 online searches prior to entering a website. Further, most buyers conduct online research prior to making a purchase from an eCommerce store. These statistics show the importance of the organic search for generating B2B sales leads in 2022.
The best way to improve your organic reach is to publish quality content on your website by researching the right set of keywords and using them naturally. Also, try including relevant keywords in URLs, create meta descriptions, and optimize title tags. If you do this correctly, it will surely enhance the visibility of your content on search engines. This will drive traffic to your website and you will generate more b2b leads for your company.
Social Media Promotion
Social media engagement and promotion is a powerful medium that marketers use to generate b2b leads. The best way to promote on social media is to join social media groups to engage customers and professionals and generate leads. The key to succeeding in this is to initiate conversations in the group, engaging in conversations with people in the group.
Once the people of the group get to know your brand, use that connection to interest them in your product or service offerings.
Inside Sales Strategy
The inside sales strategy is also referred to as remote or virtual selling and is an effective way for generating B2B leads. It involves reaching out to the customers virtually as opposed to meeting them in person. To use this promotion technique, you'll need a team of trained professionals who can respond to specific questions related to your products.
In general, the inside selling strategy requires following the prospects throughout the sales cycle for b2b lead generation.
Chatbots For Communication
A report shows that responding to customers within a few minutes is important, but only 10% of B2B companies are able to do so. Today customers want quick responses to their queries. The AI-enabled chatbot is the solution for instant communication that provides a fast and easy way for B2B companies to interact with their target audiences.
The chatbots can be automated and used to communicate with customers as well as guide them instantly. When a prospect interacts with the chatbot, you'll be able to gather the data including their name, business type, email addresses, phone numbers, feedback, and preferences.
Takeaway
B2B lead generation is not easy because you can't execute a strategy that works for someone else's business. Finding a strategy that works for important for effective lead generation. It is all about knowing your audience and how they interact with your business. If you have any other ideas for B2B lead generation that work well for you? If you've, we'd love to hear about them in the comments section below.
Calculate Your Shipping Costs Now