What is Reverse Dropshipping? How Does it Work?
Have you ever heard about reverse dropshipping? It is a different take on the dropshipping model with very low competition but many interesting regulations and differences. Take a look at what reverse dropshipping is and the pros and cons of it. Also, get to know how it compares to traditional dropshipping for different dropshipping business ideas.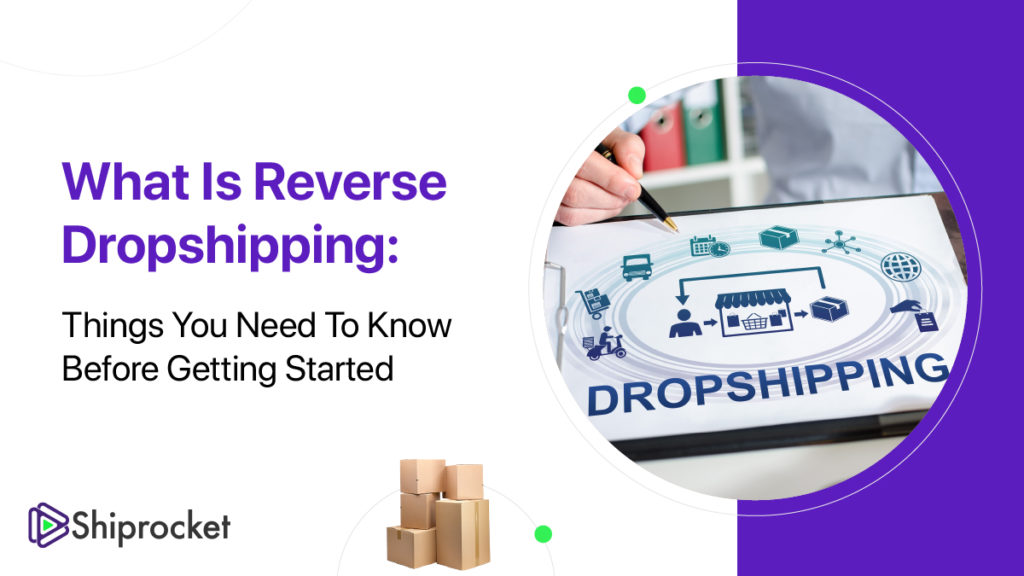 What Is Reverse Dropshipping?
Reverse dropshipping involves the process of sourcing high-quality products from countries that usually import products and sold in countries that export them. Reverse dropshipping means shipping products from India or the USA, China, or any other country. In the reverse dropshipping model, the high-quality products would be procured from outside of those countries and sold within them.
Benefits of Reverse Dropshipping For Businesses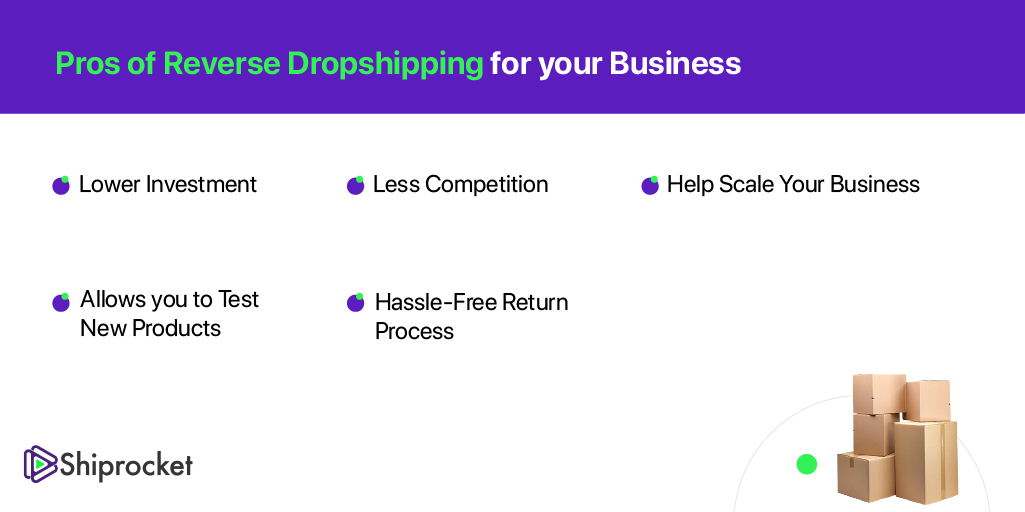 Many businesses aren't aware of the term reverse dropshipping. However, there are many benefits of investing in dropshipping for companies actively importing and exporting goods from one country to another.
Inexpensive
One of the most appealing benefits of reverse dropshipping is that the profit margin is higher than the traditional model. Since most drop shippers rely on purchasing high-quality goods in bulk, the margin is pretty high. This model has led many consumers to make high-profit margins.
To put it simply, with reverse dropshipping, you'll be selling high-quality goods in smaller quantities in a high-demand country. This means your market reach will be more expansive, and so your profit margin. But, you will need to invest more to find the best reverse dropshipping suppliers that can fulfill your orders promptly.
Less Competitiors
In the reverse dropshipping model, you will be competing with a few businesses. Also, there is a lot of room to acquire new markets against thousands of dropshippers. So, if you use a dropshipping model to create a smooth export and import experience, you can make your business stand out from the crowd.
Easy Return Process
Another main benefit of reverse dropshipping is that you will contact suppliers with good return policies. Since return policies have always been a concern for many suppliers, returning an item can be easy with reverse dropshipping. Dealing with product returns is not something you need to avoid, so working with a supplier that offers a good return, exchange, and refund policy is a great benefit.
Scalable Operations
With the reverse dropshipping model, you get to work with the top suppliers and fulfill your orders timely. Your supplier handles the responsibility of the procurement, picking, packaging, and shipping. This makes it easier to grow your business operations quickly.
Product Testability
Reverse dropshipping makes it easier to test new products that are high in demand on your target market. In the traditional dropshipping model, testing new products is challenging, and you have to invest more in stock upfront. With reverse dropshipping, you can test and launch new products at your will.
Diversification
Reverse dropshipping allows you to diversify your product offerings. It gives you the ability to diversify your product offerings and save you from the market fluctuations in some products.
Why Opt for Reverse Dropshipping?
Now that you know the benefits of reverse dropshipping, you might be wondering if you should start doing it. It's best to read through the benefits listed here and decide if a reverse dropshipping business will be worth investing in. The reverse dropshipping model provides you with the opportunity to sell your products in the new markets and make plenty of profits.
And as the demand continues to develop, your potential customers will continue to increase as well. We recommend that you opt for reverse dropshipping if you want to invest in new markets and are willing to go beyond the boundaries.
Conclusion
Reverse dropshipping is a relatively new business model for many D2C sellers. It involves manufacturing high-quality products in India and selling them in the USA and China. With this model, you could start selling products in a vast market with little or no competition. Therefore, reverse dropshipping might be a good business model for you.
Calculate Your Shipping Costs Now