Why Should Small Businesses In India Start Shipping Abroad?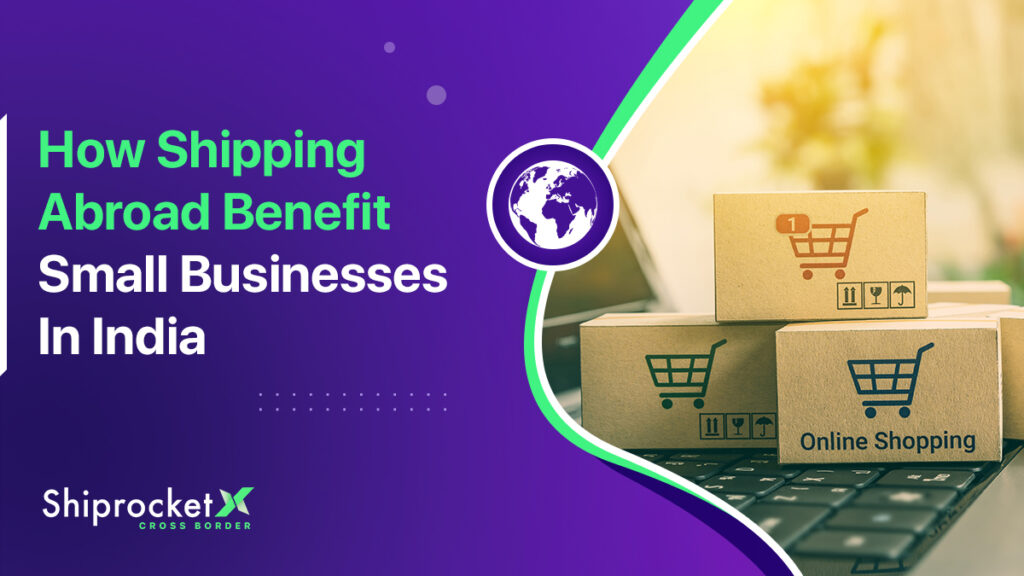 More often than not, owners of small and medium sized enterprise owners wear multiple hats, from overseeing business operations related to production and marketing, to streamlining shipping flow, so as to ensure a satisfactory customer experience. Amidst all the chaos, even SME owners look for ways to expand their business globally.
Quick fact: SMEs accounted for $460 billion export value in 2019!
How does shipping abroad help SMEs?
Broader Geography
Having a broad geographical community to sell to, aids small and medium sized businesses to stay connected with the majority of their customer base during economic crash downs, political unrest and/or during natural disasters. You can easily avoid seasonal losses since now you can easily shift your marketing focus to a different weather zone and keep the sales steady throughout the year.
Consistency in Sales
According to the U.S. Chamber of Commerce, almost two-thirds of the world's purchasing power is in foreign countries. This implies that not only does international trade help SMEs access new markets and consumers, but also helps them stay out of recession. Exporting SMEs are 8.5% less likely to go out of business than non-exporting SMEs.
Growth in Product Range
When some SMEs export to 6-10 countries, others export only to 2-5 of them. This is because different countries have different product demands depending on the country's lifestyle. If you're a babycare brand, you'll have more demand for baby walkers in the UK and nil demand in Canada because they're banned in the nation. Due to varying needs, SMEs can grow their inventory and create a hush around their business.
Dedicated Consumer Base
Most of the products you sell might not do well for you domestically, but there could be eager buyers in other countries, deprived of the luxury of local products who are waiting for your collection to hit their doorstep.
Brand Exposure & Visibility
The more countries you sell to, the more visibility your brand will gain across internet platforms. This helps boost your consumer count and online presence simultaneously, giving your brand credibility on a global scale.
Profit over currency exchange
It is no wonder that international currencies have fluctuating rates every other day of the year. Doing international business helps you use these fluctuations to your advantage by converting lesser rate currencies against higher ones; while your customers can benefit from exchange rates desirable to them.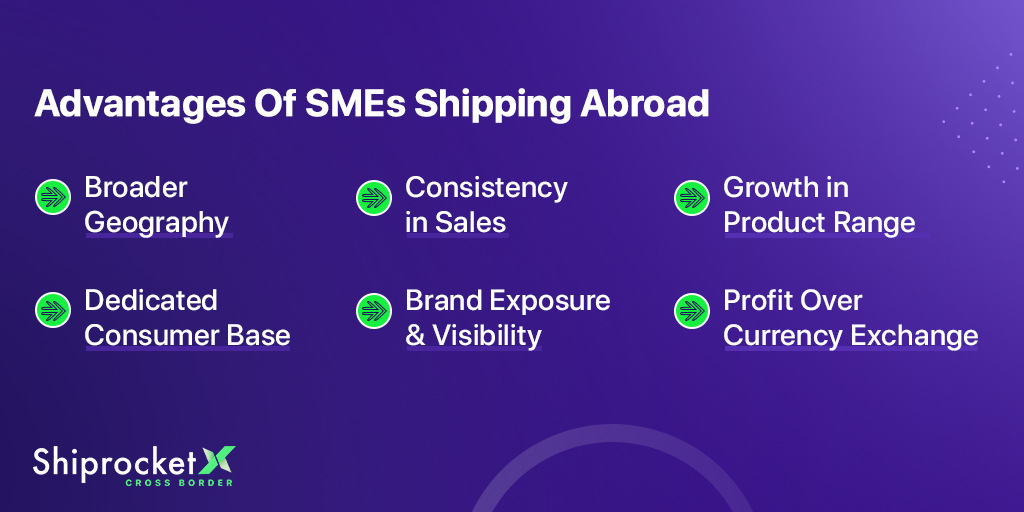 How to ship overseas?
India represents only 17.7% of the world population, which means it still has the potential to reach the other 82% across the globe. However, since most customers expect rapid yet affordable deliveries even across borders, selection of a courier option that serves an accurate balance of cost and time is a need of the hour.
Grasp the ABCD of the Lingo
Knowing the basics in the language of the country/territory you are shipping to helps build a cordial personal relationship with your customers. This also helps you to learn the buyer trends in the region from the comfort of your homes.
Stay Updated on the Social Front
In the era of social media explosion, nothing boosts global relationships better than social strategies and tips to initiate cross-border business-to-business collaboration. Follow the trends and upgrade your inventory with all things in demand on the shores you ship to.
Pick up on the Regulations
Every country has its own laws and regulations on product compliance and customs. They would often be very different from the ones in our country and puzzling too, at times. To prevent rejection of shipments on arrival or unwanted shipping costs to bundle up, it's advisable to connect with a legal aid experienced in international business law to take you through the regulatory procedure.

Choose a Smart Shipper
Usually it is advisable for fledgling SMEs to work with third party shipping services for seamless deliveries. 66% of SMEs have expressed that an integrated courier partner with state-of-the-art technology can help minimize top three challenges in exports: finance and payment issues, Communication barriers, and tariffs and customs challenges.
Best Shipping Solutions for SMEs in 2022
The India Post or third-party shippers such as Aramex, or FedEx provide shipping tools and resources for all companies, be it large enterprise or small and medium sized businesses. But even after working alongside a courier company, some businesses demand for extra support. This is where eCommerce shipment enabling platforms come into play.
Not only do these shipment enabling platforms provide a hassle-free international shipping experience, but they also guide one throughout the intimidating process of shipping modes, export documentation protocols and liability insurance.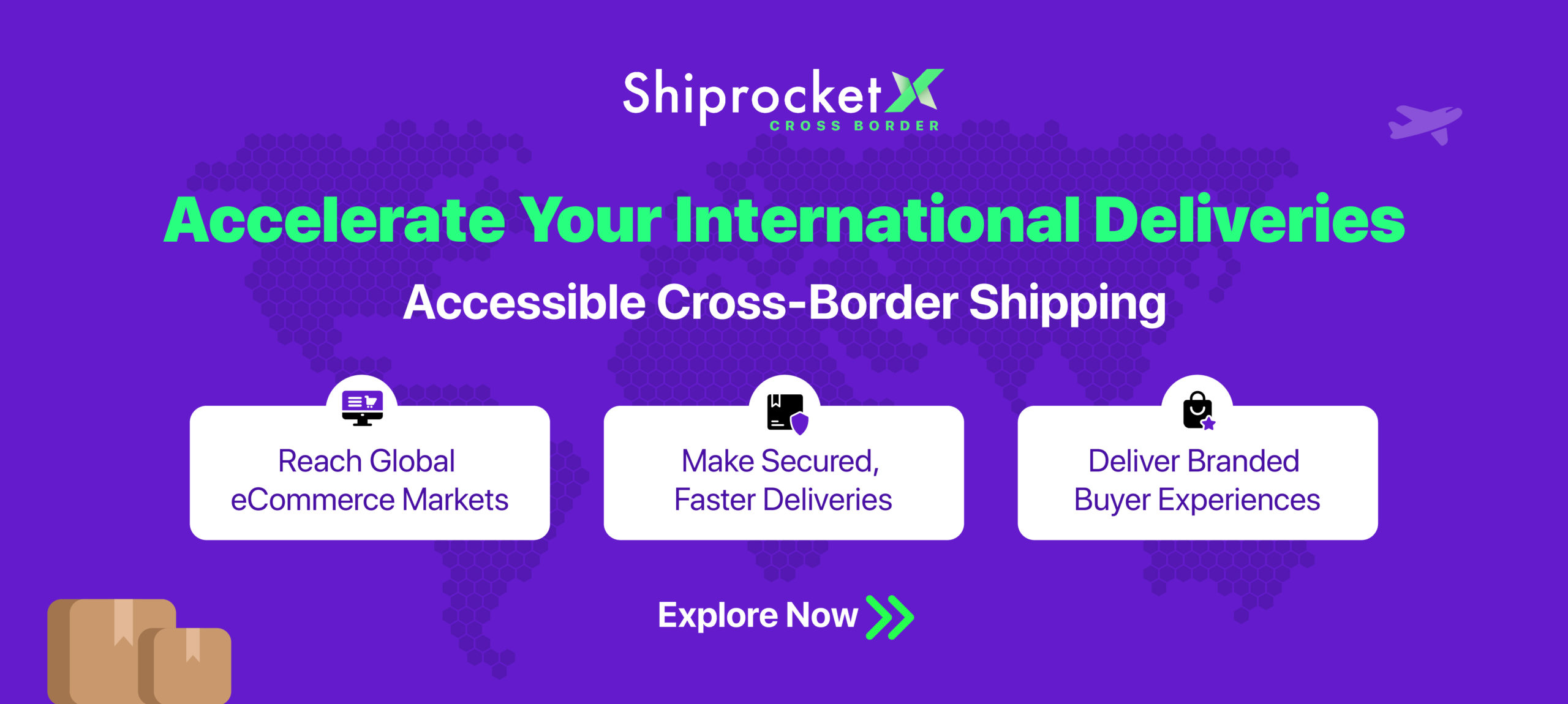 Calculate Your Shipping Costs Now