How Does Aramex Delivery Work? Aramex Shipping & Courier Guide
Do you know? India's exports in June 2022 touched $ 64.91 Billion, flaunting a positive growth of 22.95% over the same period last year.
If you are planning to go global with your business, now is the best time. Swim out to your ship rather than just waiting for it.
Once you're ready to sell beyond the borders, you need to figure out how to ship internationally. In other words, you must identify the most suitable courier service.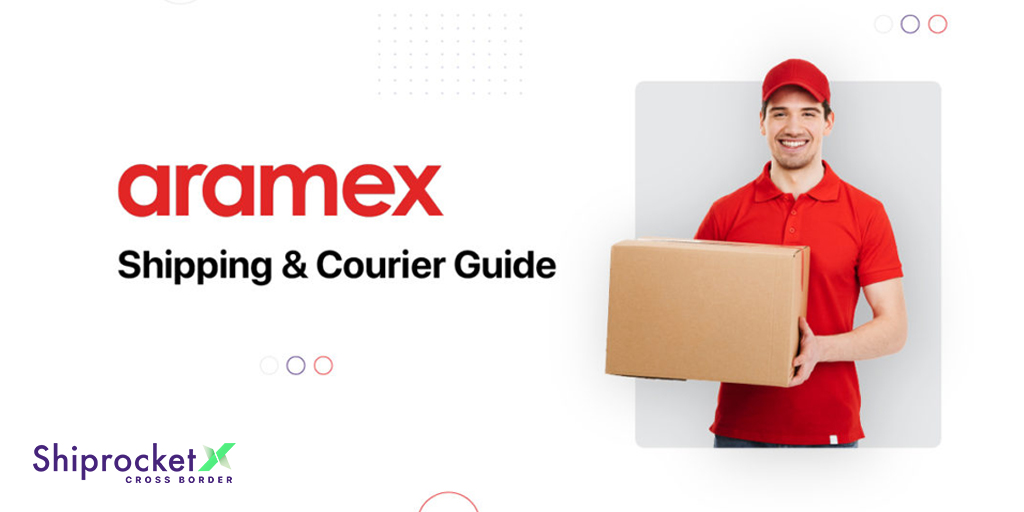 You can evaluate the options available in the market based on the key deciding factors like delivery speed, shipping rates, coverage, tracking facility & customer experience.
To help you expand your business, Shiprocket provides you an easy-to-use platform to ship your orders globally with leading courier partners like DHL, FedEx & Aramex.
About Aramex
Established in 1982, Aramex is an experienced provider of international courier solutions. While all our courier partners offer high-quality services, Aramex offers seller-centric services across the globe at cheap rates and with real-time tracking.
With the tailor-made combo of Shiprocket & Aramex, you get the cheapest rates, maximum coverage, and best-in-class features. Simply put, you get the best value for your money.

To know how you can integrate Aramex with Shiprocket & ship international orders easily, check out this Aramex shipping & courier guide:
Aramex Shipping & Courier Guide
Before you could start shipping your orders, you need to activate Aramex as your international courier partner in your Shiprocket Panel. Here's how.
Activating Aramex In The Shiprocket Panel
You can activate Aramex as your international courier partner by uploading the required KYC documents in the Shiprocket panel. Once the verification process is complete, you're all set to ship your orders with Aramex.
Step 1
In your Shiprocket Panel, go to-
Settings>International >Upload Documents
Upload the required KYC documents there.
Step 2
We will share your information with the Aramex team.
Step 3
You will receive an email from the Email ID- noreply_kyc@e.aramex.com on your registered Email ID and an SMS on your registered contact number, to upload your documents on the Aramex portal.
Step 4
You will get SMS & Email notifications on every alternative day (not more than 21 times) along with a web URL(Expiring in 48 hours).
Step 5
After you've uploaded the documents on the Aramex portal, the Aramex team will verify them within 2 days.
Once approved, we will activate Aramex as your courier partner within 7 working days.
Points to Note:
Your company name on Shiprocket must match with that on the Aramex application.
International shipping is only available on Professional or higher plans
How To Ship Your Order Via Aramex?
Now comes the easiest part of this Aramex shipping & courier guide- the shipping process. Once you have Aramex activated in your Shiprocket panel, follow these 5 easy steps: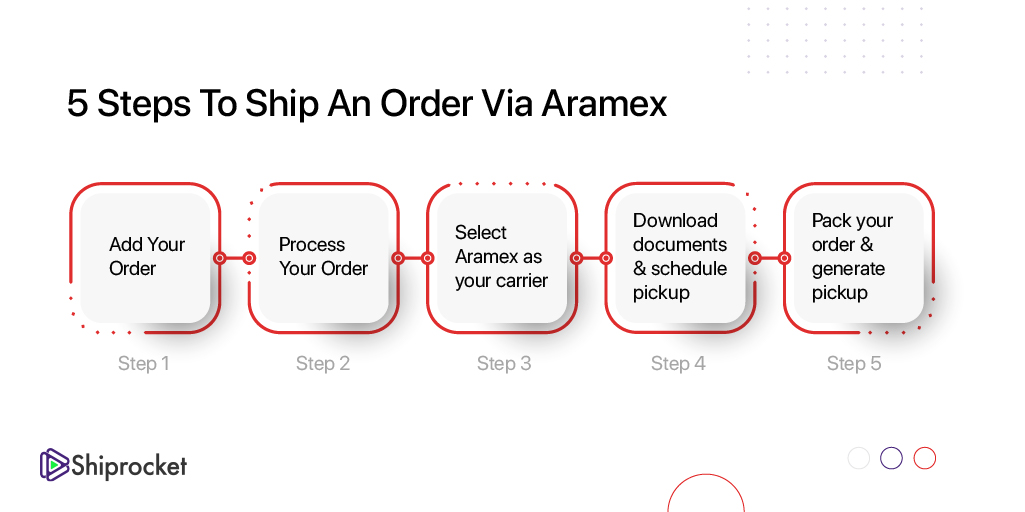 Add Your Order
Shiprocket provides you the functionality to integrate global sales channels like Amazon Global, eBay & Shopify. The status of your orders syncs every 15 minutes.
Alternatively, you can also add your orders manually. In your Shiprocket panel, go to-
Orders>Add Order
Add your buyer details, order details, pickup address, package weight, and other details. Click on Add order to save this order.
Do you have several orders? You can use the Bulk Import Order feature to import your orders in the form of a .csv file. To get the exact format, download the sample file.
Once imported, you can see all your international orders by clicking on-
Orders> Processing>International
Process Your Order
After you have added your order in your Shiprocket panel, go to-
Orders>Process Orders
Verify all the order details in the Processing tab and click on Ship Now.
You can also select multiple orders and bulk process them all in a single click. Easy, isn't it?
Select Aramex as Your Courier Partner
Now, you will see a list of all available courier companies, depending on the serviceability. Select Aramex as your courier partner.
Once you select Aramex, your order will move to the Ready to Ship tab. Congratulations, you're halfway through this Aramex shipping & courier guide.
Download Documents & Schedule a Pickup
From the Ready to Ship tab, you can download your invoice. You can also generate the shipping label and the manifest that mentions Aramex as your courier partner.
Next, schedule a pickup for the order. Aramex follows a pickup TAT of 24-48 hours.
Pack & Generate a Pickup
The final step is to properly pack the product and attach the shipping label to the package.
Once your product is ready to be shipped, go to-
Orders>Generate Pickup
Once picked up, you can easily track the status of your order in your Shiprocket panel. We also notify you via Email, as soon as the order status changes. The maximum shipping TAT of Aramex is 9 working days.
Now that you have reached the end of our Aramex shipping & courier guide, start putting it to use. Scale your business globally and meet your shipping goals with Shiprocket.
Ship to 220+ Countries With Shiprocket
If you're knocking on the door of the international market, Aramex might just be a perfect courier partner for you. Start shipping with the profitable combination of Shiprocket and Aramex. Reach more than 220 countries and enjoy a delivery reliability as high as 95%.
Why Aramex? Get experience fleet, global outreach and real-time tracking at low freight rates. Along with Aramex, you can also ship via FedEx or DHL to make sure you cover all shipments.
Got any questions? Drop a comment below, or raise a ticket at support@shiprocket.com.

Happy International Shipping!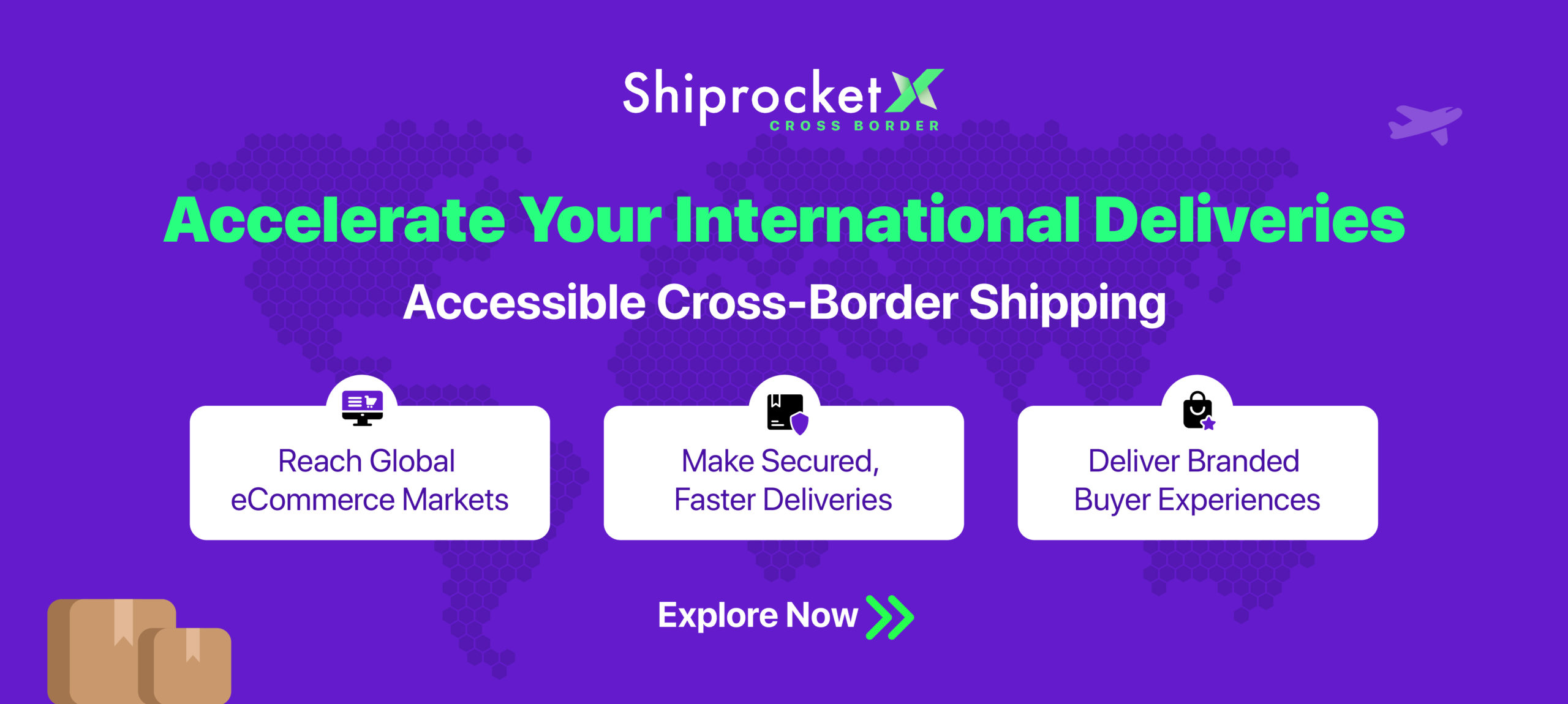 Calculate Your Shipping Costs Now