The Power of AI in eCommerce: 11+ Use Cases That Can Transform the Industry
In the exciting world of eCommerce, innovation and adaptation pave the path to success. Among the many groundbreaking advancements, one technology stands out, reshaping the landscape like never before – Artificial Intelligence (AI). With its integration, the arrival of Artificial Intelligence (AI) has led to rapid changes in eCommerce. Here are 11+ ways in which AI in eCommerce can help you as a retailer or wholesaler on any platform. The key areas of using AI for eSelling are personalised recommendations, optimising supply chain management and redesigning their products, offering, marketing strategies and outreach.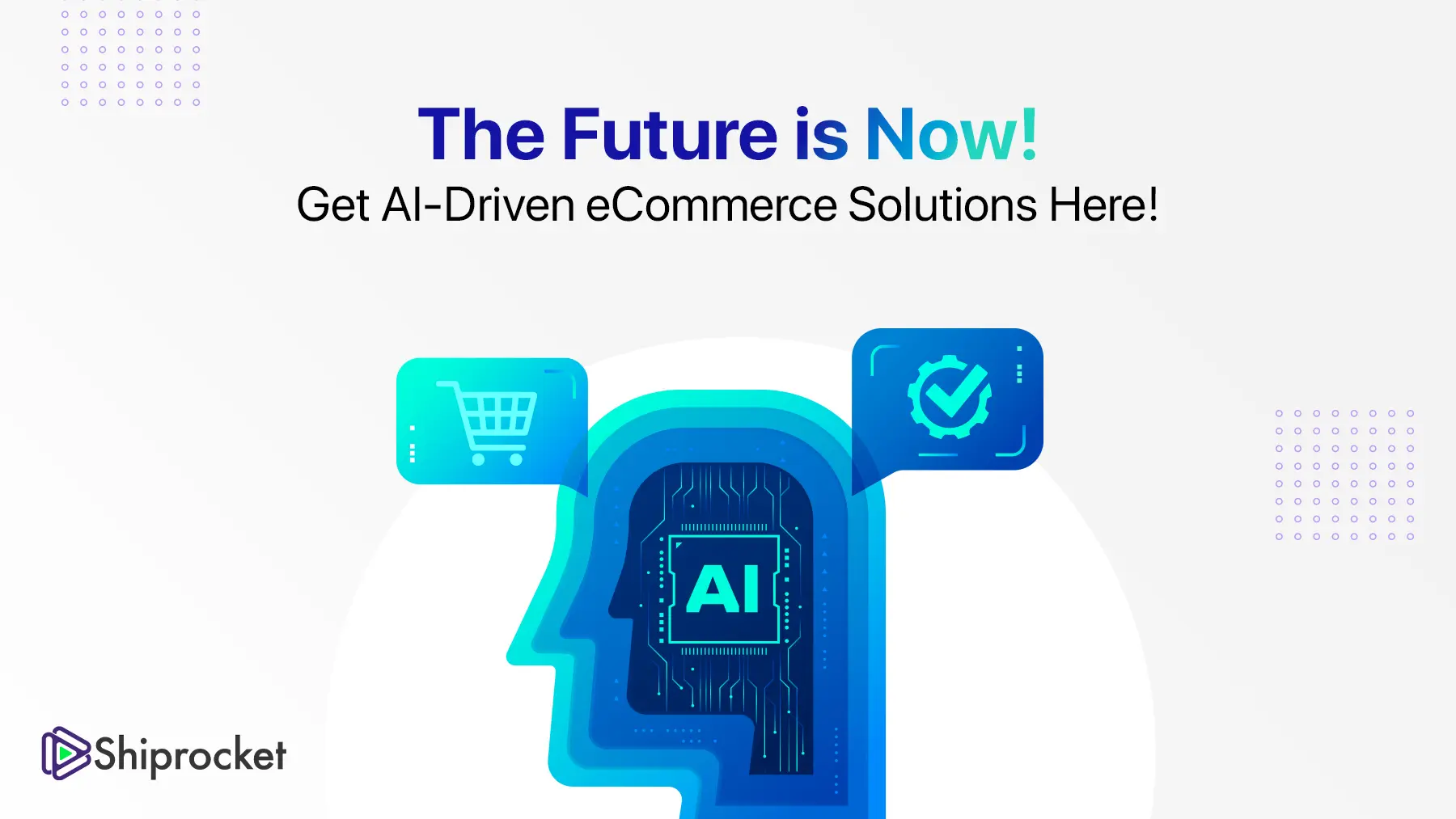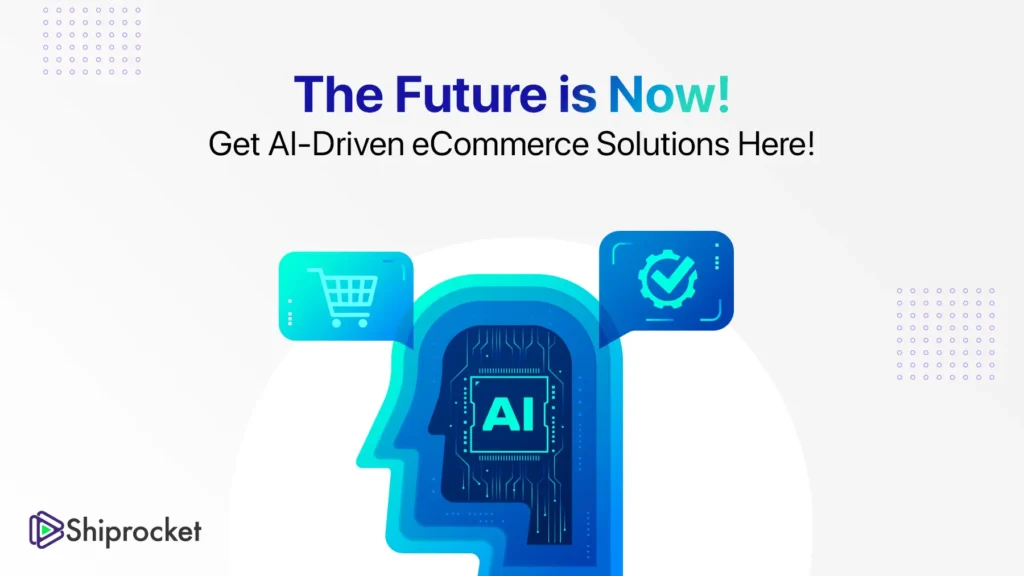 Definition of AI and its Significance in the eCommerce Industry
AI in eCommerce is a transformative technology that will overhaul retail's current fault lines and enhance the use of more AI-led technologies. So, what makes artificial intelligence a game-changing technology?
Artificial intelligence involves using smart machines and devices to do tasks by learning from the data around them. They analyse past information using deep learning techniques to train themselves. While they can't fully match the complexity of the human brain, AI has already shown its strength in predicting things and automating processes in various industries.
The significance of AI in eCommerce is in building capabilities in –
Analysing large data volumes
Aid data-driven decisions
Provide personalised experiences to customers
AI-driven tools and algorithms empower eCommerce businesses to optimise operations, drive customer engagement, and enhance efficiency.
AI in eCommerce- How can businesses Benefit From it?
The mantra to success for a business is to know their customer preferences, market trends, prices of commodities in their sector, inventory levels and similar facts. What if you can have an automated process to gather all of these facts? Yes, with AI in eCommerce, you can automate most of the processes and also gain successful insights about factors influencing your operations. Let us look at 11+ of the most common use cases of AI in eCommerce and how eCommerce businesses can benefit from them.
1. Making Personalised Recommendations
The primary use of AI in the eCommerce scenario is to provide buyers with personalised recommendations of products and services. The more accurate the recommendations are, the better the customer's shopping experience leading to improved brand loyalty.
2. Customer Support with Bots
Another important use of AI in eCommerce are chatbots. These are AI-powered robots that run on algorithms to respond appropriately to customer queries and resolve issues promptly. The crucial advantage of chatbots in eCommerce is their capability to engage with multiple customers at the same time.
3. Video-Based Search
Gone are the days of text-based eCommerce store searches. With AI, buyers can instantly search for visual images and videos of the products they want in any category of the store. Visual searches are faster, more accurate and help in quicker decision-making due to the embedded cues such as material quality, colour or finish of a product.
4. Predicting Demand
One of the most important applications of AI in eCommerce is that it helps businesses to understand where their buyers are coming from and approximate the quantity or volume of sales of respective products. An important tool to use for this purpose is predictive demand so they can hold the right volumes of stock across their product categories. It also helps them to offer alternative recommendations when supply does not match demand.
5. Monitoring Fraud
The power of AI lies in analysing any set of data to identify patterns and anomalies. The analytic powers are very useful in understanding potential fraud and introducing protective measures. The eCommerce transaction patterns are analysed, and potential fraudulent methods are detected.
6. Best Price Determination
Another application of AI in eCommerce is analysing market trends and evaluating their impact on local consumption patterns. Algorithms-based analysis helps in identifying competitor pricing and uses these to adjust product prices dynamically. These practices will give eCommerce players an edge over their competition and ensure maximum profitability.
7. Personalised Email Marketing
Another critical area for using AI in eCommerce is personalising marketing strategies. Email marketing personalisation is a trend since AI tools can provide in-depth analysis of customer preferences. Potential buyers are then sent personalised and targeted emails for a one-to-one engagement that improves buyer sentiment and leads to higher clicks.
8. Voice Commerce
One of the most common applications of AI has been voice assistants on mobile and internet-connected devices. There is a new opportunity for businesses to use AI-powered voice assistants – to improve customers' experience on eCommerce websites. Customers can use voice commands to purchase and create a positive hands-free shopping experience.
9. Supply Chain Optimisation
eCommerce businesses depend on manufacturers and suppliers to source their retail products. Retailers can use AI algorithms to optimise their supply chain operations with AI-demand predictions. It enables inventory management automation and streamlining order fulfillment and logistics.
10. Enhanced Product Design
While AI's power of prediction and analysis of customer behaviour is well known, it is exciting that the same insights can generate new product designing. Along with product recommendations, AI-generated insights also show preferences for product colour, sizes, styles or patterns, helping eCommerce retailers to suggest design changes to manufacturers or suppliers and build inventories based on such choices.
11. Sentiment Analysis
A core feature of AI applications is sentiment analysis, wherein data generated by social media communities and customer feedback is analysed for certain keywords. Such analysis helps draw valuable insights into customer sentiment and allows businesses to rework their marketing strategies and improve their products and services.
12. Persuasive Content for eCommerce
Writing compelling and SEO-friendly content like product descriptions can be challenging, especially when dealing with a large inventory of items. While AI-generated descriptions may not match the finesse of professional copywriters, they can still create unique and captivating content based on product specifications. These tools utilise copywriting principles like AIDA (attention, interest, desire, action) to craft human-like descriptions and incorporate relevant keywords.
These 11+ use cases of AI in eCommerce demonstrate the wide range of possibilities for online businesses to use deep-level analysis and effectively improve their strategies and processes.
Future Prospects and Potential Developments in AI for eCommerce
As AI adoption by industries has ushered in the post-internet revolution, the use of AI in eCommerce is expected to bring in seachanges by using data captured on the platforms. The potential developments in AI in eCommerce are –
1. Augmented Reality
While AR is used extensively in educational platforms, it will become prevalent in AI-powered eCommerce. The 3D elements will provide potential buyers with an immersive experience and help in the decision-making process.
2. Hyper-Personalisation
The current level of personalisation will be further expanded. There will be extensive use of inputs from sensors, wearable devices, and other gadgets to create an exciting opportunity for hyper-personalised recommendations.
3. AI-powered Virtual Shopping Assistants
The common voice assistant will be converted to handle video queries as well. These will eventually lead to AI-powered shopping assistants. These video bots will guide customers and provide tailored recommendations. They will have all the answers to customer queries and create a seamless purchasing experience.
4. Supply Chain Automation
The competitive advantage for an eCommerce player comes from optimising its supply chain. AI is a powerful tool to understand manufacturing and supply trends and leverage the data to match customer demand. It is expected that AI will further automate the current supply chain processes and work towards sustainable order fulfillment processes.
5. Advanced-Level of Detecting Fraud
eCommerce industry will depend on AI to further empower them in detecting fraud. As the methods and techniques of fraudsters become increasingly sophisticated, AI will be an important tool to detect and monitor transactions and avoid fraud.
To summarise, businesses should accept AI-driven innovations to begin new growth avenues and entrench themselves as a leading eCommerce company.
Conclusion
Artificial Intelligence is predictably the most powerful tool to build automated processes that refine shopping online. AI-powered product recommendations, buyer sentiment analysis and the ability to detect fraud are powerful use cases of AI in eCommerce. The above examples are only the tip of the immense capability of AI in eCommerce. It is personalising the entire shopping process creating refined and accurate experiences for buyers. For businesses, AI is helping in automating their supply chain and offering transformative benefits.
How can AI-powered augmented reality experiences revolutionise how customers shop in the eCommerce industry?
AI-powered AR experiences allow customers to try on products virtually, visualise furniture in their homes, and experience products before purchasing, providing an immersive and engaging shopping experience.
How does AI-driven sentiment analysis in eCommerce help businesses understand customer feedback and improve their products and services?
AI-driven sentiment analysis monitors social media and customer feedback, providing valuable insights into customer sentiment and helping businesses make data-driven decisions to enhance their offerings.
Can AI assist in streamlining product design and development in eCommerce?
Yes, AI-generated insights and analytics aid in product design and development, enabling businesses to create products that align with customer preferences and market demands more effectively.
Calculate Your Shipping Costs Now