All You Need To Know About Amazon's Cash on Delivery Service
Cash on delivery is one of the most sought-after methods of payment in India. Most online buyers prefer paying when they receive their orders. Also, the knowledge about prepaid payments is not widespread across the country. Hence, cash on delivery takes the upper hand. Like we already know, Amazon is a leading marketplace in India, and most sellers are affiliated with it. Naturally, you will be curious about the cash-on-delivery service offered by Amazon, so you can seamlessly go about it. Read on to learn more about this service.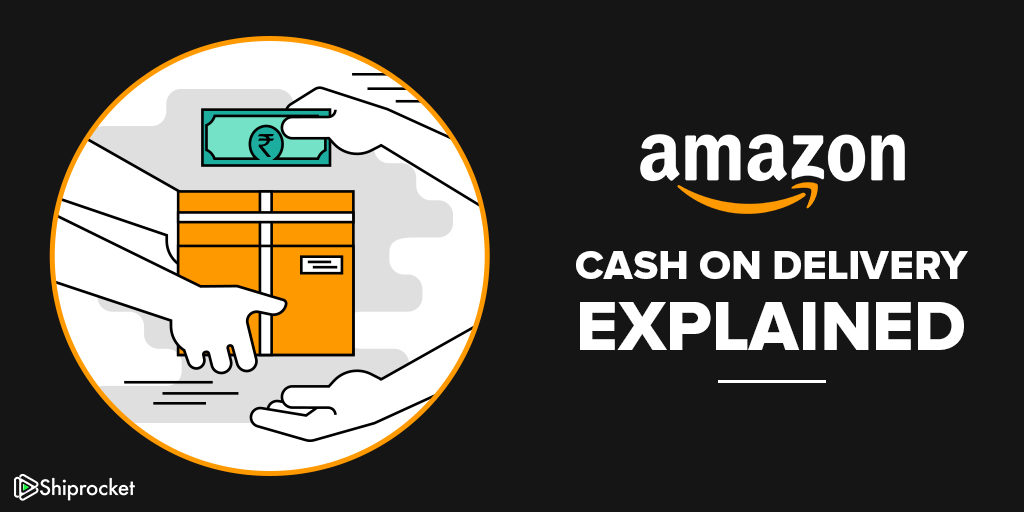 Latest Update: Cash on Delivery is now Pay on Delivery
Recently, Amazon introduced its 'pay on delivery (POD) model where buyers can pay for their orders via cards, cash, wallets, etc., once they receive them. Cash on delivery has now been merged with the pay-on-delivery model. This opens up avenues for sellers who had to face the wrath of undelivered orders if buyers did not have change at the time of delivery and wanted to pay through other options.
But just like their cash-on-delivery service, pay-on-delivery is also restricted to a few pin-codes and even product categories.
Who is eligible For Pay on Delivery?
For now, pay on delivery is available as a payment option for FBA and Easy Ship sellers. These include items that Amazon, eligible for prime fulfill and a few that are seller fulfilled.
Sellers can accept payment on delivery via cash, card, or other wallets.
Once Amazon receives the payment from the buyer, they initiate a payment towards your bank account and settle the same within 7-14 days. The same reflects in your seller central account.
Why are Prepaid Payments a Better Option For Your Business?
Once you opt for easy ship and FBA on Amazon, your products automatically become eligible for returns. If a buyer has opted for Amazon cash on delivery or POD and then placed a return request, there is a good chance you will lose extra money with the return order processing. Also, there are times when buyers don't accept your product. This way, you lose out on cash and inventory.
To safeguard your business from these mishaps, you can choose to ship via Amazon self-ship and select Shiprocket as your courier partner. First, you would reduce return orders while you avoid POD, and secondly, you will be able to process orders faster and cheaper.
Advantages of Shipping Without Amazon Cash on Delivery
Even though Amazon's pay-on-delivery model is excellent, it has its limitations. As a seller, there is a good chance that you might not be able to make a profit from your sales with POD. Here are a few reasons why Amazon cash on delivery or pay on delivery must be avoided.
Loss on Return Orders
Return orders can be a bane for most sellers. With Amazon FBA and Easy ship, return orders are mandatory. Therefore, there is a higher chance for loss as there is an uncertainty of payments with pay on delivery.
Risk of Losing Payments
With cash on delivery orders, there is a chance that the seller does not accept the request or refuses to pay. This can lead to a loss in payment and also increase RTO.
Conclusion
Amazon cash on delivery is a useful feature as most Indians are still skeptical of online shopping. But with the increasing digitization, prepaid payments will become a norm as well. Therefore, make an informed choice and choose what best suits your business.
Calculate Your Shipping Costs Now