Artificial Intelligence Is Set to Reshape Your eCommerce Strategy
Artificial Intelligence is seen shaping the Indian eCommerce industry like never before. The AI, machine learning, and robotics fields to be used more and more in the coming years. Customers are more connected to AI in the form of visual research, personalization, and it's more than interactive.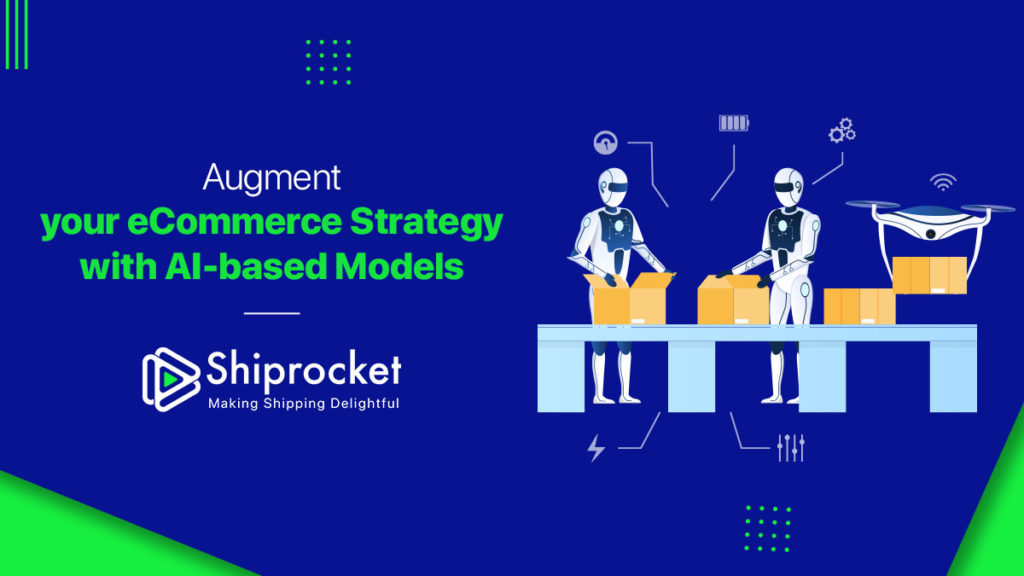 According to a Statista report, India's eCommerce sector has seen a boom in 2019-2020. The number of digital buyers across the country is estimated to be increased by 71 percent for the mentioned period. PWC's survey report shows that internet penetration is expected to almost double to 60% by 2022.
The application of AI in eCommerce can transform the way customers see the information to purchase from an online store. In this post, we will discuss how artificial intelligence will revolutionize the eCommerce industry:
How AI Will Continue to Transform the eCommerce Business Strategy?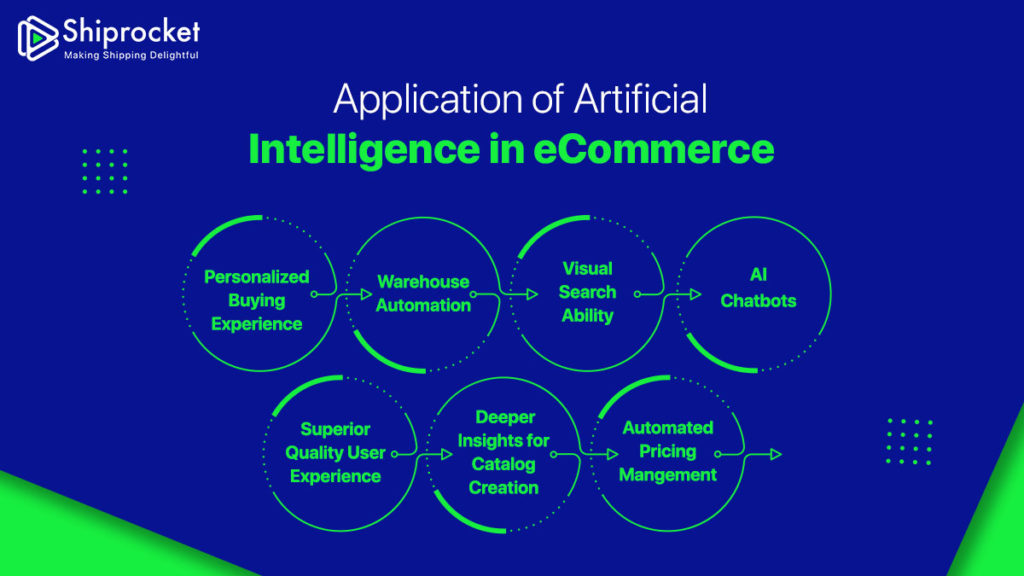 Personalization
The future eCommerce industry will be massively influenced by artificial intelligence, machine learning, and robotics. AI in ecommerce is already offering improved user experience in the retail sector by providing personalized purchase experiences. Artificial intelligence in ecommerce is generally based on complex machine learning algorithms programmed using behavioral data to understand the customers' needs.
Similarly, eCommerce companies can utilize AI to recommend personalized products to every customer in real-time. AI-enabled programs can collect data and process data and thus design an individual, user-oriented shopping experience.
The AI in eCommerce creates a personalized experience specific to every customer's interests and needs for buying a product. The primary advantage of using AI for online purchase personalization is creating a positive customer experience, which in turn increases the chance of customers coming back to your online store.
Warehouse Technology
Artificial Intelligence adds more value to the eCommerce warehouse management through natural language processing, robotics, and computer vision technology. AI and Machine learning algorithms learn from experience and make practical decisions for warehouse management. The technology notices patterns using sensors and suggests actions for the faster replenishment of out-of-stock items and better inventory positioning.
AI in eCommerce also enables using wearable technology in warehouses to work hands-free and more safely. The smart wearable glasses are equipped with cameras that use AI-enabled computer vision to recognize barcodes, which can be easily placed around the warehouse for product tracking.
Lastly, AI and robotics lend a physical presence and movement in the real world. AI robots' in warehouses can handle different tasks such as picking/packaging, loading or unloading pallets, and/or moving boxes around the warehouse. As the use of AI in eCommerce continues to boom and become more advanced, we will see many of its applications for warehouse management.
Improved Visual Search
Why is visual search most important to online retailers? It is most helpful for businesses as it enhances their eCommerce sites with a visual search that helps increase their revenue and improves customer experience. That's an impressive contribution of AI in eCommerce. In the rapidly growing online shopping world, AI-enabled visual search capabilities play an integral role in capturing customers' imaginations.
With visual searchability, a customer searches for a product using an image instead of text or keywords. This technology allows shoppers to take a photo of something they want to buy and upload it to a visual search engine such as Google Images or Pinterest. The visual search engine will help them find a product online and recommend products close to their choice.
So this is how AI in eCommerce enhances the visual search process. The AI programs can develop image recognition models based on the customer's preferences. It works by getting subjective values like what customers find relevant, styles they embrace, personal tastes, and styles from individual to individual. It's one of the main reasons industry players like Facebook and Google are using visual search to enhance visual search accuracy and improve the customer experience.
Chatbots & Virtual Assistants
The application of AI in eCommerce is expanding with every passing day. Many online retailers are applying artificial intelligence technology in their operations to boost revenue and generate leads. Thus, it is also becoming essential for businesses to stay in touch with customers 24*7.
Specialized eCommerce chatbots and virtual assistants can simplify the workflow and allow business owners to provide all-around support to their customers. Chatbot technology is evolving to deliver the best for eCommerce businesses. From managing order and shipment processing to inventory, stock management tasks, and returns, and there is a lot a chatbot can do.
Conversational AI chatbots and virtual assistants help to automate and streamline activities that enable your business to grow in upcoming years. Using AI chatbots in eCommerce, you can craft more relevant marketing services by collecting its data. And you can also reach them through mail and messages to inform them about special offers, discounts, etc.
Shiprocket's Sania is a smart chatbot based on AI technology. It helps you with the precise answers for your shipment pickup status, delivery delays, NDR, and weight discrepancy issues. Get all the help from this chatbot for knowing your wallet balance, invoice query, or a delayed COD remittance. Other than that, the Shiprocket Sania chatbot is available 24*7 to help users.
AI-Driven User Experience
The use cases of AI in eCommerce are gradually advancing from simple to more complex ones. eCommerce companies are now leveraging AI-driven user experience to engage better with customers who expect personalized shopping and support on an online store.
Using advanced AI technologies, such as robotics process automation, recommendation engine, face recognition, NLP, and data-based systems, companies deliver a more humanized and personalized customer experience. Moreover, they provide a better user experience through product recommendations, emotional intelligence, instant customer support, automation, integrity, and trust.
Artificial Intelligence convergence with AR and VR enables to identify the user's priority on digital channels and enrich UX. With advanced predictive analytics, eCommerce companies can offer a better dashboard for managing supply chain operations and inventory management. The better user experience provides customers more visibility on the availability of products and order fulfillment.
For instance, you can look at Shiprocket's CORE, a courier recommendation engine based on AI and machine learning. It helps suppliers to determine the best courier partner for a shipment. It gives the courier partners recommendations based upon their past pickup & delivery performances, COD remittance, and return order management.
Catalog Management & Automation
Using AI for ecommerce catalog automation helps identify and tag detailed product attributes. With this technology, you can standardize, organize, and publish catalogs for every touchpoint, from product data analysis to enrichment and product search enhancement. It assists in publishing eCommerce catalogs across all sales channels.
Automated eCommerce catalogs based on advanced machine learning algorithms can automatically classify product attribute values and optimize the product catalog search accuracy. Classification of products is a primary business function, so when products are miscategorized, it can impact multiple channels. Automated eCommerce catalogs help with precision, which allows brands to keep track of their products and create omnichannel experiences for customers.
Some AI-based automated cataloging platforms integrate rule-based algorithms to ensure content standardization. This process includes providing information for the catalog images, image size, word count, text suggestion, spellings, catalog format, measurement, etc. Once the platform's required product information is gathered, it can be further used to create a product catalog.
In short, AI automates tasks such as data collection, research, formatting, and templatizing product information, which helps online retailers design their product catalogs quickly and drive revenue growth.
Price Forecasting
Dynamic pricing is used in the eCommerce industry for deciding the pricing of your products. With AI-based self-learning algorithms, you can manage large quantities of data and understand all possible differences between the variables and the prices. It helps you get the most relevant price for your products. The benefits of using AI in eCommerce for dynamic pricing are increased profits and revenue because eCommerce business owners can decide the price for their products by competition, sales volumes, market trends, etc.
AI algorithms for price forecasting are the future of the retail industry. By considering automated analytics software, you can easily compare and analyze thousands of relationships between the products in a portfolio. AI in eCommerce automates labor-consuming tasks of price analysis and allows you to focus on other business operations. Price prediction is useful for retail businesses as it can facilitate decision-making in price management operations, which will help in long-term planning.
Bottom Line
The role of AI in eCommerce doesn't stop here. With the use of technology, one can transform online shopping, customer support, and data analytics. Imagine a world where you can maximize your profit and develop more effective business strategies by applying AI in eCommerce operations.
Calculate Your Shipping Costs Now