How Shiprocket Enabled Avni to Provide On-Time Deliveries to Their Consumers
Menstrual hygiene continues to be amongst the most challenging development issues today. A woman's menstrual health is rarely discussed and is highly crucial to the well-being of herself, her family, and the people around her. However, in the developing world- mindsets, customs, and institutional biases prevent women from getting the menstrual health and care they need.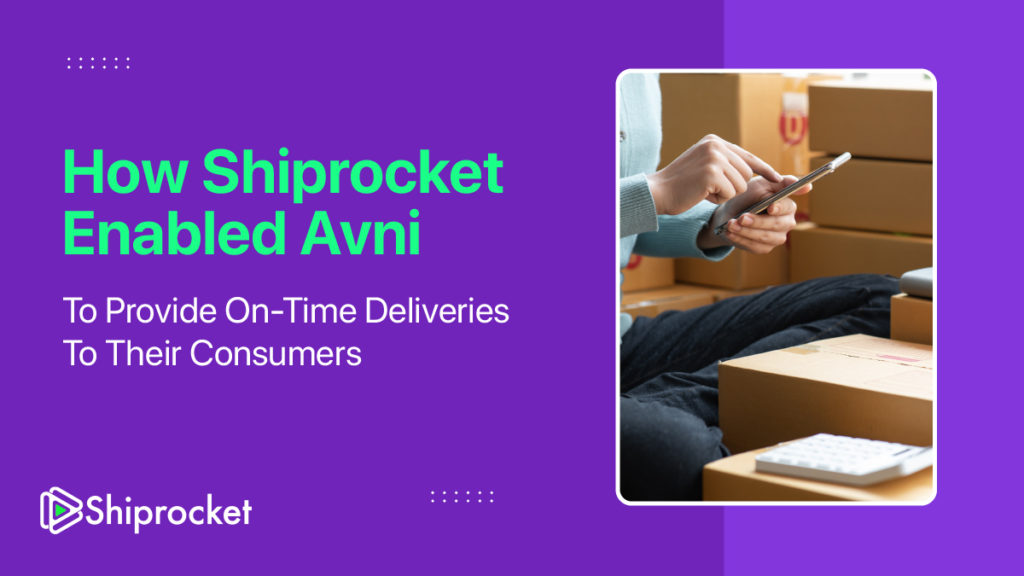 About Avni
The inspiration behind Avni comes from our Founder, Sujata's personal experiences with various sanitary products. She started her first periods with regular homemade cloth pads. Later in school, she had to shift to using disposable sanitary napkins sold commercially.
While using the latter was convenient, and she stuck to it for many years, sanitary pads would often cause discomfort in the form of rashes and redness. That was one of the reasons that pushed her to look for better alternatives. That's when she decided to research and develop a first-of-its-kind reusable cloth napkin with tested antimicrobial technology which protects from various vaginal infections.
Each pad has multiple layers of high-performance fabrics that make it leak-proof, stain-proof and allow rapid absorption for 4 to 6 hours. Also, compared to a regular cloth pad, which takes almost 1-2 days to dry appropriately, Avni cloth takes only 5 to 10 minutes to wash and 5-6 hours to dry and lasts for three years.
Avni, as an organization, believes that women already have a lot on their shoulders. They believe that women have the right to select the best menstrual hygiene options for themselves based on their lifestyle and work requirements. Hence they have a range of eco-sustainable disposable as well as reusable products. So there shouldn't be any more guilt about our bodies and their needs.
In her effort to contribute to the discourse of menstrual care and women's health, Sujata has also created a special helpline that guides users through their transition from sanitary napkins to eco-friendly menstrual care products.
It also answers various queries about menstrual health. This #PeriodHelpline is a safe space where women can call on +919930446364 and reach out to an assigned 'AvniBuddy' for any relevant information or help. Sujata is trying to create an expansive network of experts including paediatricians, educators, gynaecologists, psychologists, yoga masters, etc. who can not only provide valuable information but also enrich their helpline, and enhance the much-needed dialogue around menstrual and sexual health of women. A healthcare professional, Sujata's research led her to understand the harmful effects of using sanitary napkins over time.
The chemicals and plastic used to make commercially available sanitary napkins often cause irreversible damage to one's reproductive system and harm the sensitive vaginal area.
Conventional disposable pads often use non-biodegradable materials, but the common use of several chemicals and artificial fragrances can disrupt the hormonal balance and natural microflora of the vaginal area. The plastic used on the top of these pads can also cause irritation and rashes in the sensitive areas," shares Sujata, who decided to switch back to cloth pads as a solution But she soon realized that this comes with other challenges.
She wanted to find a way to make reusable cloth pads that were more convenient to use. For instance, organic cotton-based reusable pads are soft but take at least 1 to 2 days to dry. Furthermore, the challenge of washing stains effectively often poses a fear of infection when reusing them.
Why Should Women Opt for Avni?
They have products in both reusable and disposable categories of menstrual health and hygiene. This gives our customers the flexibility to select the product they want to use, depending on the situation, time of day, their work profiles.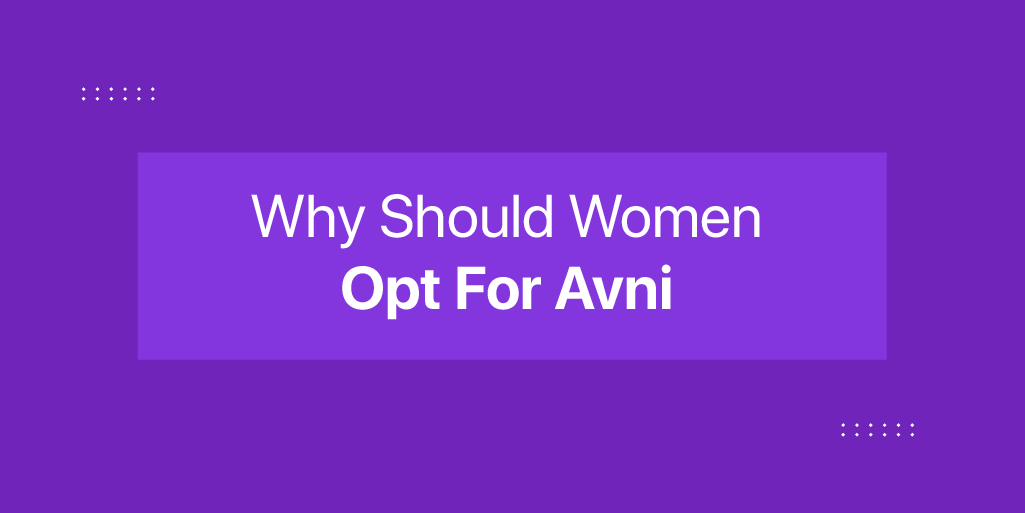 Apart from being an eco-friendly, eco-sustainable brand, their efforts have been to launch products that provide customers comfort against rashes and irritation, two of the most common problems faced by women during periods. They have a helpline to support and hand-hold the customers in their journey towards opting for sustainable menstrual products for the wellbeing of the environment as well as themselves.
Challenges Faced By Avni
They faced many challenges, such as openness to talk about the subject of menstruation and the concerns any woman faces. Also, women need support to seek the correct option and guidance to the regular issues. That is one of the reasons why they decided to start their period helpline that helps women ask any question related to menstruation or women's health. We have our panel of experts who neutrally provide their inputs, keeping in mind customers' wellbeing.
They started focusing on the problem and how the product should revolve around solving the problem. Finding the problem is the first and most crucial step before starting. Once a problem is identified, finding the right target audience and reaching out to them effectively, in a cost-effective manner, is key to success. It took us 1-1.5 years to identify the right path for our products, but that is the time a young budding entrepreneur needs to put in along with perseverance to succeed.
They faced a lot of challenges initially as there were Covid related issues in the supply chain and being a new brand, Avni used to get lower visibility with courier partners.
Starting With Shiprocket
The brand says that" The platform of shiprocket was quite easier to use and select the available options of courier partners. There was a lot more information available on the platform and their customer support team has always been responsive to any queries and concerns we have faced."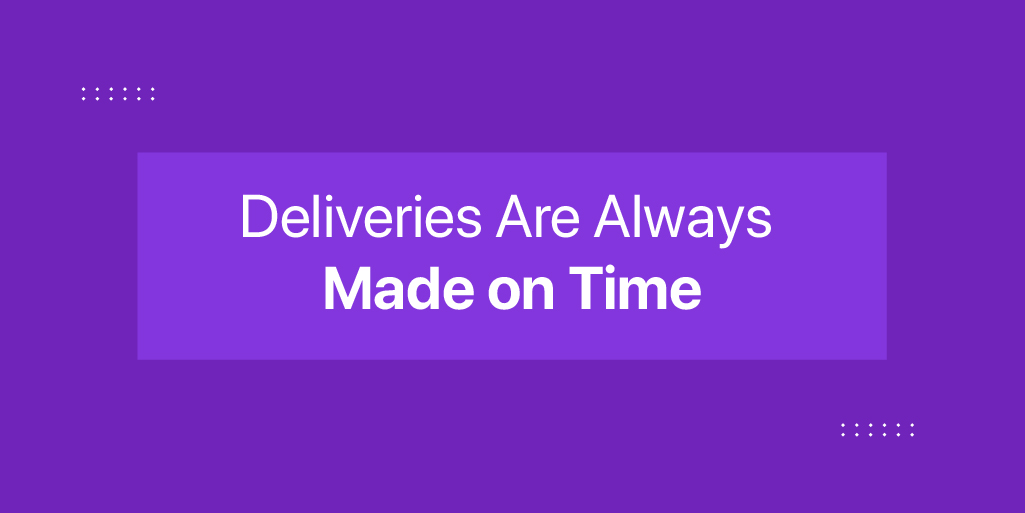 They further add, "The RTO verification done before delivery enables us to cost-saving. The new feature where all our orders are picked up the same day by Shiprocket team from our warehouse has improved our delivery timelines to customers. Once we grow, we are sure that Shiprocket's fulfillment centers will be a big value add for us."
The further elaborate, "We do have an account manager and many times we face issues regarding the pick ups, deliveries, customer irritation due to delays. The account managers at Shiprocket have always been supportive and resolved most of our customer challenges within 24 hours, which even our customers have appreciated."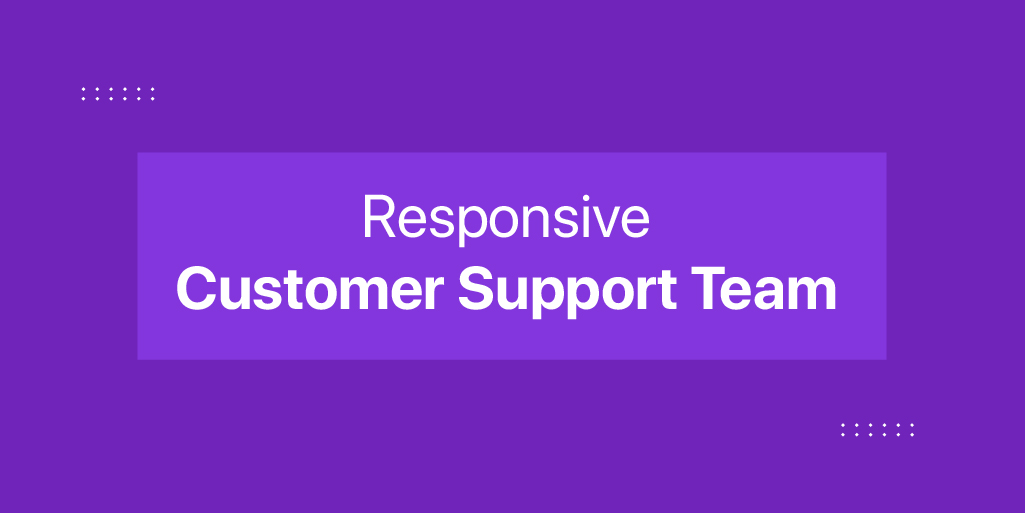 "The communication with customers on their shipments and customer interactions have improved. Customers now have better visibility of their orders. Shiprocket team works constantly to make sure non-delivered products and COD orders are given importance and delivered on time, reducing brands burn due to Returns, "they added.
The brand also expressed, "We wish Shiprocket to keep growing and adding new features as they have in the past 1.5 – years. We foresee Shiprocket as one of our major business partners as the supply chain becomes important in times to come with the growth of the D2C market in India.
Calculate Your Shipping Costs Now