eCommerce Shipping
The Beginner's Guide To Selling on Amazon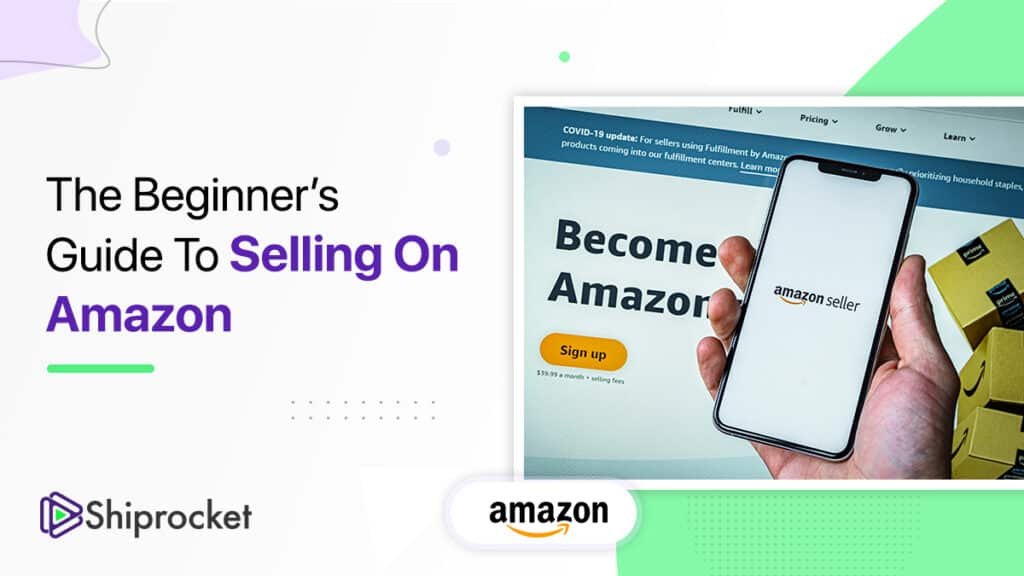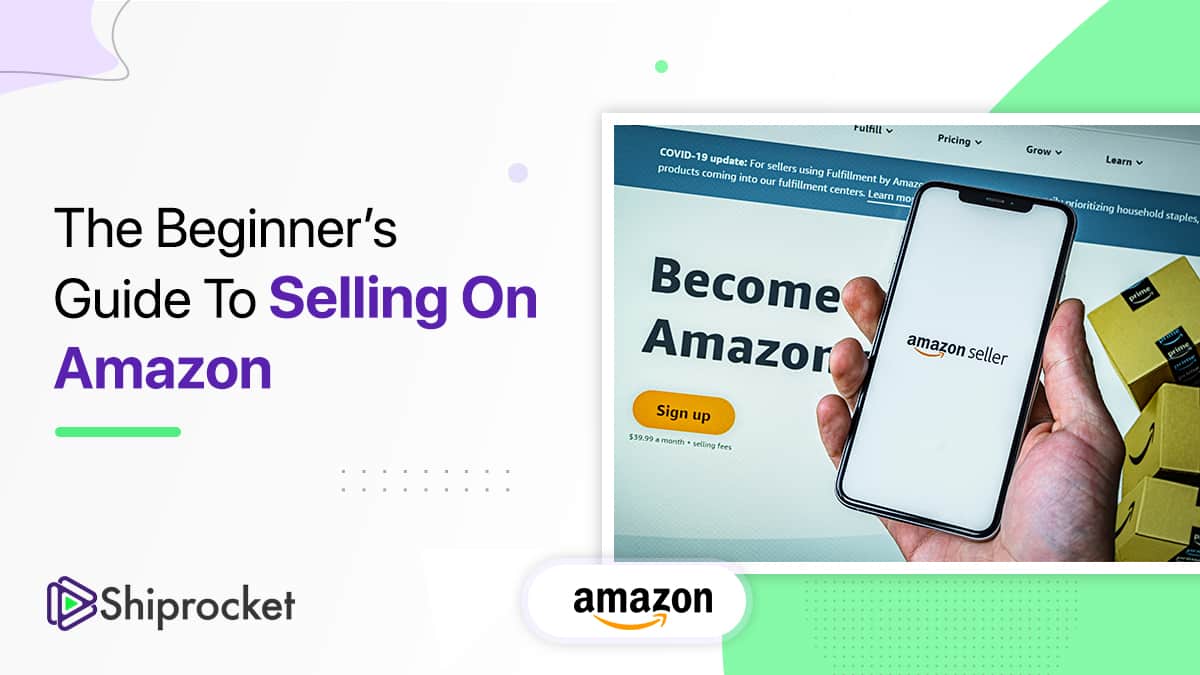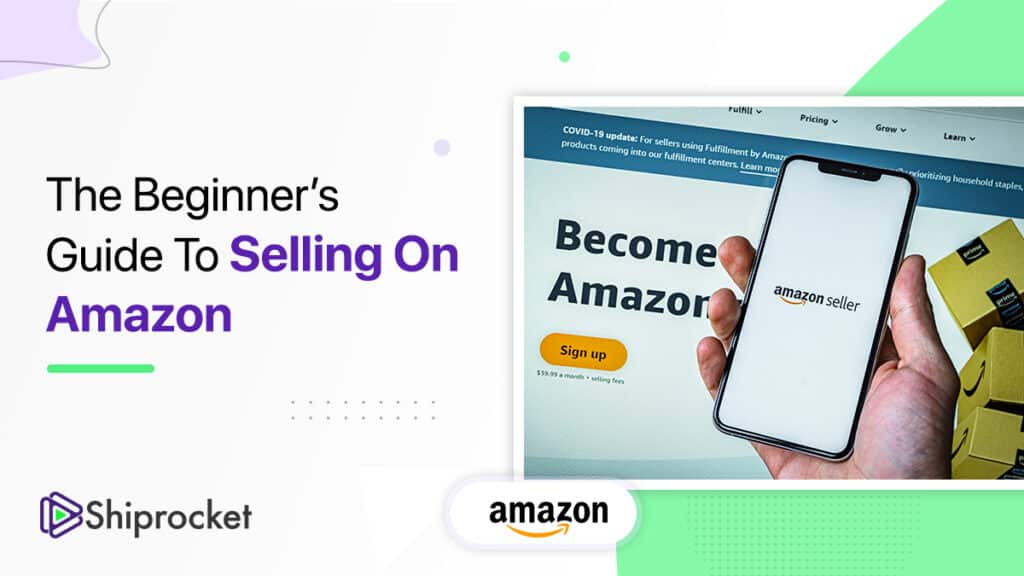 Amazon is a popular marketplace for vendors and buyers. It has launched its FBA service to meet the growing demands of vendors. It is the most popular platform for retailers.
FBA stands for "Fulfillment by Amazon," which means Amazon will store your products in its inventory, fulfil your orders, and provide customer assistance. If you wish to use Amazon FBA, you must first create an Amazon seller account and add FBA. You must set up your business in compliance with the website's standards.
Create your product listings and inventory, or use the Amazon platform to integrate your inventory data. Prepare your products for delivery and send them to Amazon's warehouse. When customers submit purchases, Amazon FBA fulfils them and sends the customers all essential shipping and tracking information. Both sellers and buyers have access to customer support 24 hours, seven days a week.
Read Also: Benefits of Using Amazon Inventory Management Software
It is effortless to get started with this system. You will be free of the processes associated with inventory, packing, and shipping orders as a seller. Amazon's robust FBA mechanism also helps you scale your business internationally.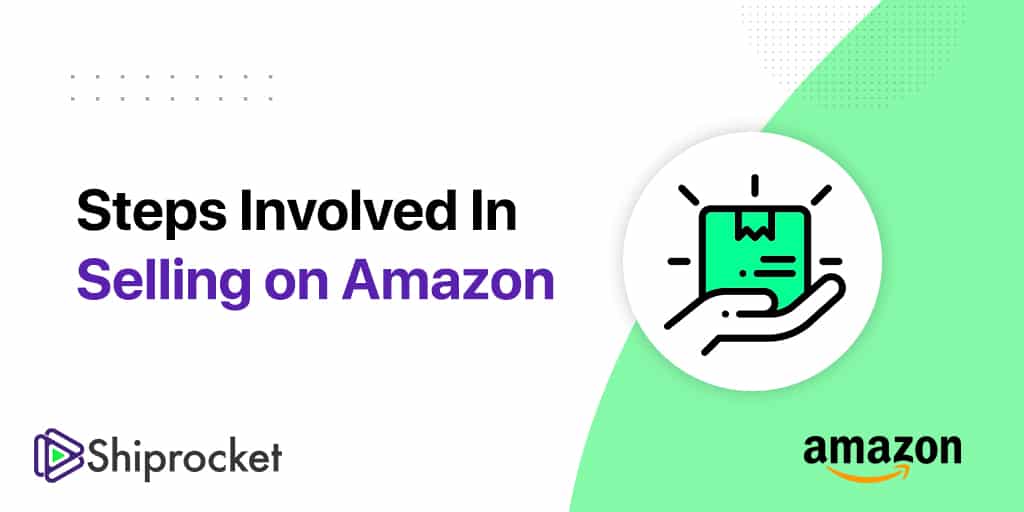 Let's discuss all the vital steps involved in selling on Amazon:
Create a Business Plan
To establish an Amazon business, you'll need a strategy to keep everything on track. Your business mission, market analysis, products and services, marketing and sales, and financial plan, among other things, should all be included in your business plan.
There are numerous things you should be aware of. You must conduct market research, analyse trends, learn about your competition, and determine the types of things you want to offer and the amount of money you want to spend on product sourcing, marketing, and promotion. Make a basic timeline for your firm and any essential business operations.
Find your Niche
Finding a successful specialisation on Amazon FBA is critical to your success. To run a lucrative business, you must conduct market research and identify relevant, trendy, and competitive products that correspond with your passion and hobbies.
Study the emotional impact, practical value, visibility, and recognition of the product trend. To make it viral on the market, try to locate the selling point or build a new trendy selling point. We strongly advise you to avoid using seasonal or fragile items.
Start Market Research
After you've decided on a niche, you'll need to conduct market research to confirm it. Keep a running track of competitor sales over time. Following your competition will provide you with a more accurate picture of the market, niche, or segment.
Another option is to connect with several suppliers or consumers to learn about their feelings about the products; you could conduct a survey.
You can move forward with your plan once you've confirmed that the market's sales data are steady. You can move forward with your idea in a stock market.
Identify Product Suppliers
Once you determine your niche, you have to find your product supplier. There are several ways to find supplier information. One can find suppliers on B2B platforms and a few potential suppliers. Trade shows are an excellent way to have a brief communication with the supplier and get to know their products.
Place Orders
After you've decided on a supplier, you'll need to place an order. In most cases, the initial charge should be small. You can make a modest order to test the market and obtain helpful feedback from clients. This type of testing is an excellent approach to learning about your items' needs.
Keep in touch with your supplier frequently to avoid misunderstandings and receive product manufacturing updates. Keep the crucial specifications in black and white as much as possible, and make any adjustments as soon as possible. You should have a quality inspection in place when you place an order. Before shipping, verify the raw materials, production line operations, and finished items.
Register On Amazon Account
Suppose you don't have an Amazon Seller account. You'll need to sign up for one first. Individual seller and pro seller accounts are the two sorts of accounts available.
Create Product Listing
To add your things to the site, you must first establish product listings. There are numerous components to constructing a listing. You must include photographs that are clear and high-resolution. Check if your items are "Prime eligible" and take advantage of the free delivery choices available to Prime members. You can manually list your things if you don't have many. If you have many items, you can upload a spreadsheet with all of them. Make your product listing appealing by including enough information about your products.
Manage your Inventory
FBA sellers on Amazon must pay close attention to their inventory. The importance of inventory levels cannot be overstated. Attempt to maintain and replenish your supplies carefully. You must guarantee that you have enough to sell and that your product inventory level is sufficient for your market and sales.
Ensure that your inventory level is updated regularly to reflect the item's availability on your product listing page. As orders are placed on Amazon, your inventory level will automatically fall. You can connect your sales and inventory data with the help of an intelligent system.
If you notice that an item is about to go out of supply, alter your marketing strategy and put orders with suppliers to replace your inventory.
Follow up Customer Reviews
Customer reviews on Amazon are crucial for your business. It's the trustworthiness you've established with your target audience. These endorsements serve as social proof for your company and items. Customers are inclined to look at feedback posted by other consumers who have previously purchased the item. As a result, you must follow up on the buyer's purchasing experience for them to offer feedback.
Optimize Product Listings
For Amazon merchants, optimisation should be a constant activity. Take advantage of Amazon's algorithm and make it work for you. Start with the crucial phrase. Find relevant keywords and include them in your product titles, features, and descriptions.
The relevance of your products' keywords impacts their exposure and sales. Google Keyword Planner can assist you in determining the keywords for your items.
Images are also significant. You may display your products' size, features, and designs by using 5-7 photographs of the product from various angles and settings. Make it as simple as possible for customers to understand. Always display the essential information that customers want to know regarding product features. Put yourself in the customer's shoes, demonstrate the value of your items, and include the warranty and guarantees that come with your products.
Final Thoughts
Starting your own Amazon business is a difficult task for beginners. On the other hand, the above guidelines will assist you in understanding the entire business procedure. If your sales are stagnant, you can use any of these strategies to expand your ecommerce business. Now is the time for you to take action.
Calculate Your Shipping Costs Now