eCommerce Fulfillment Models: Picking the Right One for Your Business
Order fulfillment is the decisive factor of any eCommerce business. Be it the growing expectations of the end-customers or the high shipping costs, it is vital to choose the right fulfillment model for ensuring orders continue to roll in and deliveries are made on time. Whatever fulfillment model your business begins with or migrates to is mainly responsible for its success or failure.
Read on to know about the different types of fulfillment models and which one is the most suitable for your business.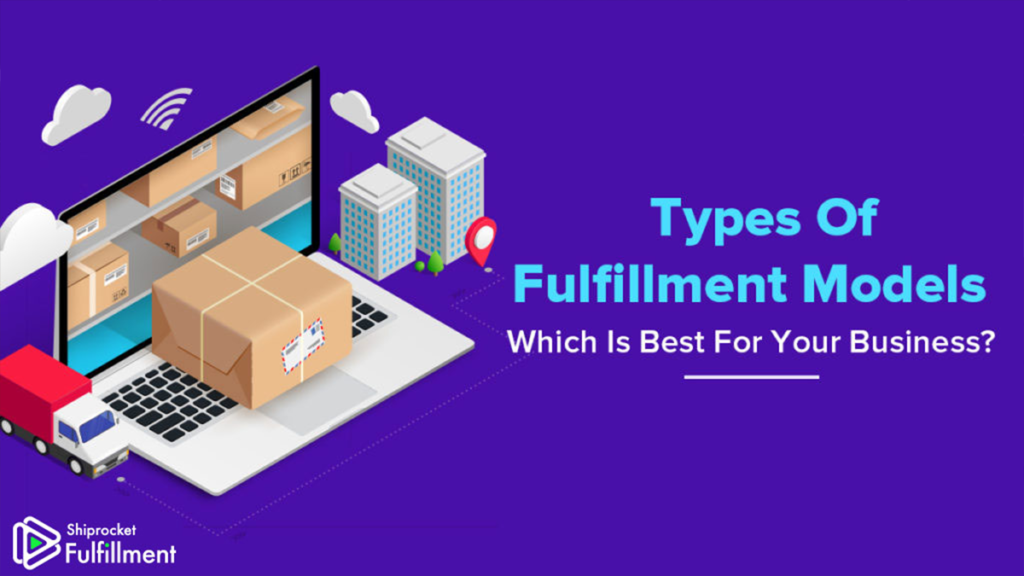 Types of eCommerce Fulfillment Models
There are three models of fulfillment. Deciding what kind of fulfillment model is best for your business depends on certain factors:
(a) the type of products you sell
(b) the order volume
(c) management of the inventory (either self-management or outsourcing to a third-party).
Let's understand each of the three models in detail.
In-House Order Fulfillment
Also known as the self-fulfillment model, it happens when a seller fulfills the entire process by himself, without the involvement of a dropshipper or a third-party. This model is exercised by sellers who have small businesses and low order volumes.
There are a plethora of social sellers on Facebook and Instagram who pack orders from their homes and courier the shipments. It is a time-consuming model, hence, adopted by the sellers having less number of orders. However, when the orders increase and sellers witness business growth, they switch to a different model.
Advantages
Low cost
Full administration
Doable by everyone
Disadvantages
Time-consuming
Increasingly complex
Space allocation for inventory
Requires Order Fulfillment Software
Third-Party Fulfillment
Sellers migrate to a third-party fulfillment model when the process becomes too complex to handle on their own. From the packaging of bulk orders to shipping them one by one, it is impossible to manage the process single-handedly, sans compromising the expected time of delivery, and tarnishing the high hopes of your end-customers.
Outsourcing a major chunk of the fulfillment process to a 3PL service provider enables you to manage and dedicate time for core business operations seamlessly. A 3PL provider manages everything, mainly, the inventory and eliminates your woes for the same.
Considering 3PL service providers work with multiple fulfillment centers, they inhabit great logistical prowess that assures the continual growth of your business.
Click here to read about Shiprocket Fulfillment – an end-to-end warehousing solution for your eCommerce business.
Advantages
Streamlined process
Multiple Courier Partners
Discounted Shipping Rates
Dedicated Fulfillment Centre for Bulk Inventory
Disadvantages
External dependency
Poor service of 3PL provider can make or break your business reputation
Dropshipping
In this model, sellers neither manufacture nor store the products they sell on their store. The products are, instead, directly shipped by the manufacturer. When an individual places an order online, the order is either automatically or manually forwarded by the seller to the manufacturer. The manufacturer then ships the order directly to the respective end-customer.

Under dropshipping, the entire fulfillment process is handled by the manufacturer, signifying that the seller has no control over the operations. Hence, the satisfaction of the customers is directly reliant on the dropshipper.
Advantages
An easy-to-start online business
Global accessibility
A singular focus on product sales
Diverse product catalog
Less overhead costs
Fast business growth
Disadvantages
Zero Product customization
Low-quality control
Limited Scope of Branding
Singular parameter (price) for gaining competitive advantage
Complex coordination among multiple dropshippers

Which Fulfillment Model to Choose?
Each of the three fulfillment models has its advantages and limitations. The best way to determine which fulfillment model is ideal for your business is to distinguish your business goals and understand its requirements.
If you are planning to start an eCommerce business and want to handle all the operations on your own, the In-House fulfillment or dropshipping model is best for you.
However, if you are a seller witnessing robust business growth; the Third-party model will work for you. All the medium-size businesses benefit tremendously with a third-party fulfillment model. Whatever your business plans shall be, Shiprocket provides the best eCommerce logistics services that are sure to keep your end-customers delighted.
Be it a small business or an enterprise, Shiprocket helps you manage your shipments with ease and improves the experience of your end-customers.
Register today with India's leading eCommerce shipping solution and stay tuned to our blog for more valuable updates.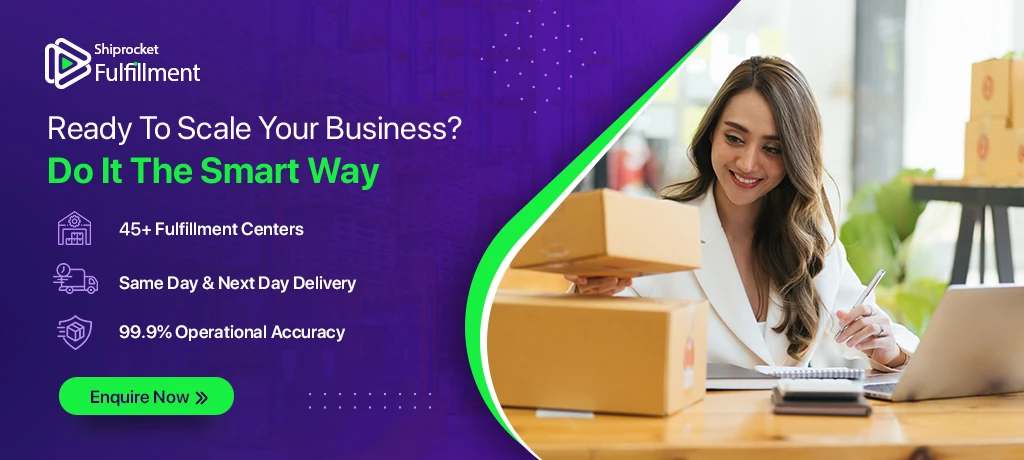 Calculate Your Shipping Costs Now