Top eCommerce Trends To Look Out For In 2022
Are you a part of the eCommerce revolution?
If yes, you must be well aware of the rapid growth of the eCommerce industry, with each online seller trying to stay ahead of the curve. In order to fight this kind of competition, eCommerce firms are embracing unique strategies to market their businesses. Once you tap the right technique to get into this huge marketplace, there is nothing that can stop your business from growing.
According to a report by Statista, the number of online buyers is expected to skyrocket from 1.66 billion in 2017 to 2.14 billion by 2021. In order for businesses to keep up with this kind of development, it's extremely important to identify future eCommerce trends. If you are struggling to identify these trends, you're in the right place. Here we will discuss the significant eCommerce trends that will dominate 2022.
Omnichannel Retail
With the increasing number of people spending more time than ever on social media, it is an excellent opportunity for eCommerce businesses to engage with their target audience through multiple channels.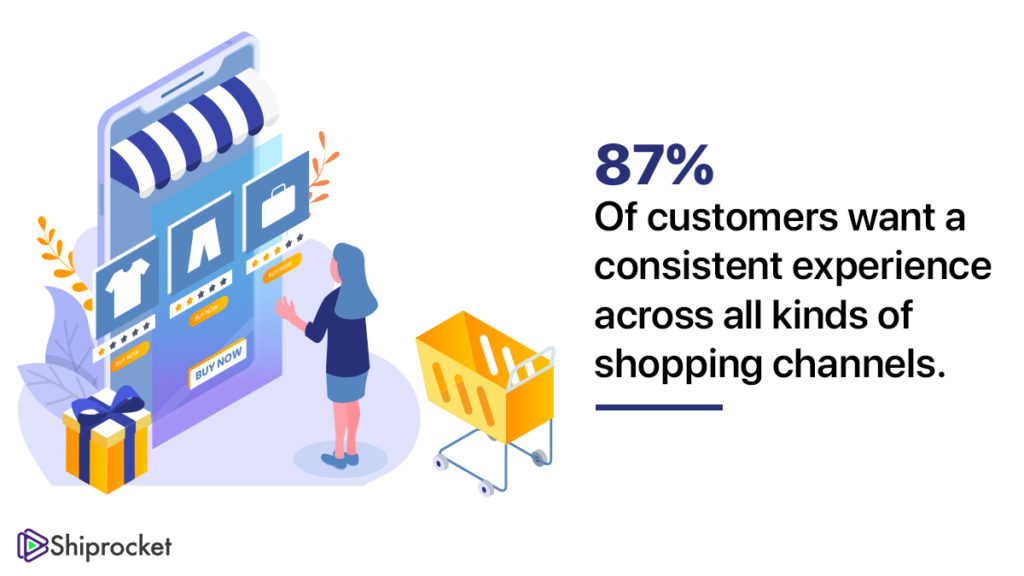 According to a study, 87% of customers said they want a consistent experience across all kinds of shopping channels. Omnichannel retail or multichannel engagement, therefore, is one of those eCommerce trends you should absolutely look forward to, as it will definitely yield benefits. People no longer start and end their shopping on the same screen, in the same session. They now begin with browsing on desktop and finish on mobile or start on your online store and end on any marketplace.
Most people who are keen online shoppers prefer shopping from at least two different platforms, which indicates omnichannel retail is going to be the next big thing in the eCommerce industry.
If you're building your online store and looking for a platform that can provide you with solutions across all your sales channels, Shiprocket 360 is the one for you! Shiprocket 360 is India's best omnichannel solutions provider that would help you create a seamless journey for your customers across multiple channels.
Online-Offline Linking
eCommerce has got a comparatively lower market space in the retail space. However, more and more brands are now taking advantage of this untapped potential. Online businesses have started understanding the key to shaping their future by offering their audience both offline and online shopping options. Brands like Nykaa, Firstcry are already in this business, making it a more significant trend to be paid attention to in 2022.
Did you know online giant Amazon is also planning to open up physical stores? Amazon is in talks with one of India's biggest retailers, Future Retail Ltd to acquire a stake in the company which would eventually bring the online marketplace to physical stores across India. Therefore, the eCommerce industry is definitely going to be dominated by businesses that have both a physical and digital presence in the coming future.
Low Prices, Fast Shipping
This can be a difficult aspect to implement, but given the fact that Amazon is already reigning in this field of providing lower rates along with fast shipping, eCommerce businesses are considering following the online behemoth in the near future. Consumers, nowadays, choose to shop at stores that offer fast shipping services and low prices over the ones that don't. In order to satisfy your customers, you absolutely need to expand your shipping options to buyers to provide them with the same kind of affordable and fast shipping experience that Amazon offers to its customers.
One way you can opt for both low prices and fast shipping is by tying up with a shipping and logistics aggregator that can help you with the cheapest as well as the fastest courier partners. With Shiprocket, India's #1 shipping solution, you can easily choose amongst the best courier partners based on their ratings, pricing, and performance through its CORE feature (Courier Recommendation Engine).
Chatbots
In the 21st century, automation is the key to speeding up the growth of any business.

While we often talk about automated solutions to inventory management, order processing, we tend to overlook one of the key aspects – customer support. Chatbots are what can change the future of the eCommerce industry in the near future. Online shopping will get more and more customized through highly specific AI-driven chatbots. These are automated programs that can perform all the repetitive work at a much faster rate than a human. Chatbots pretend to be humans we can converse with through text or voice input.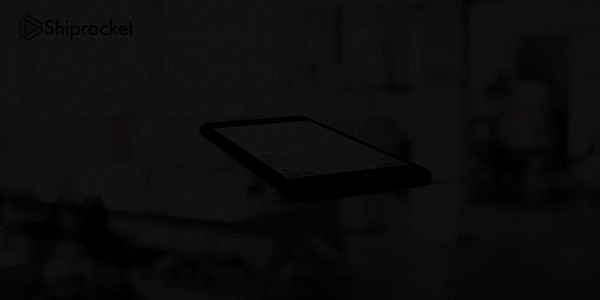 Did your customer order the wrong-size t-shirt? If you've got an inbuilt chatbot for your online store then it can easily suggest the right shirt size to your customer based on their buying history. The chatbot is nothing but a virtual assistant for your eCommerce store. Though Chatbots are relatively new to the market, CEO and founder of user experience consultancy Fathom prediction by Gartner, forecast that 25% of customer support and services will be integrated with virtual assistants by 2022.
Amazon has already launched its eCommerce chatbot, Alexa, it's time you do too!
Mobile Commerce Or mCommerce
With the growing number of people using smartphones worldwide, particularly in the developing nations where most of the population consists of youth, mobile eCommerce is going to be the next big thing by 2020. In fact, as per reports, mobile eCommerce is likely to make up half of all online sales by 2020 – worth nearly $250 billion annually.
eCommerce business owners should build mobile-friendly websites and simplify the buying process in mobile phones so that it becomes a seamless experience for customers to purchase from their website. Online stores able to develop user-friendly mobile applications will definitely find themselves at a significant advantage in 2022.
With knowledge of the trends that are set to dominate 2022, it's time for you to level up your eCommerce game. Build strategies, implement them and stay ahead of the curve to take your business to new heights.
Calculate Your Shipping Costs Now