What is eCommerce Website Maintenance and Why is it Important?
So, your new eCommerce site is ready. There are many activities, from coding to design to content undertaken by your web developers to build your website. However, marketing is not enough for creating a web presence if you want to retain new customers. You must make a website maintenance plan a priority for your business.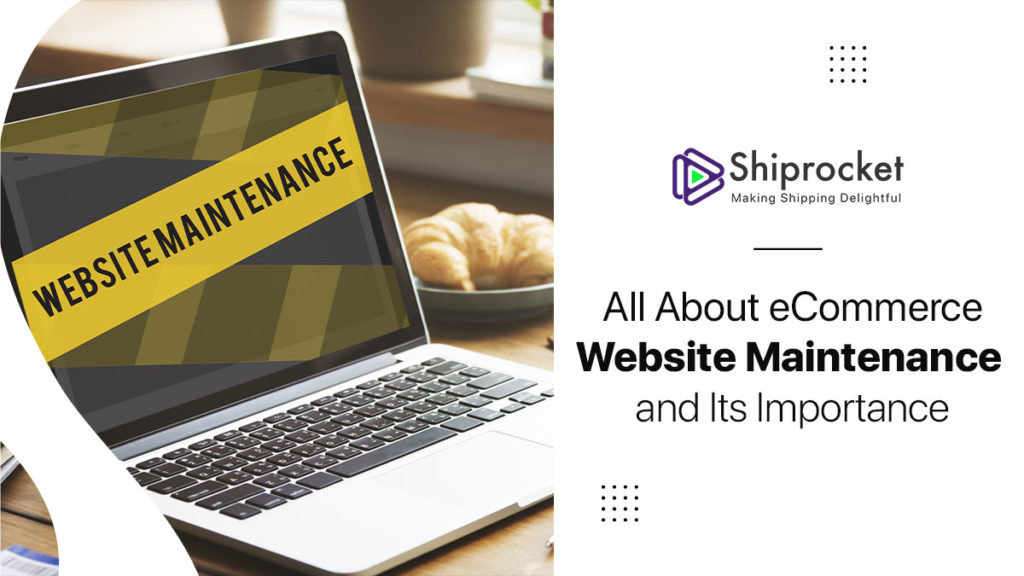 What is eCommerce Website Maintenance?
Your website is your first impression to those looking for your products and or services. Thus, you need to focus on website maintenance to not only make an excellent first impression but a lasting one. Keeping the websites updated can be a considerable challenge for any business owner. Plus, your customers are happy if the website is updated and has something new to offer. Also, the Google search engine keeps your site on top of the listing and ensures that the customers always get what they want.
Why is it Important to Maintain Your Website?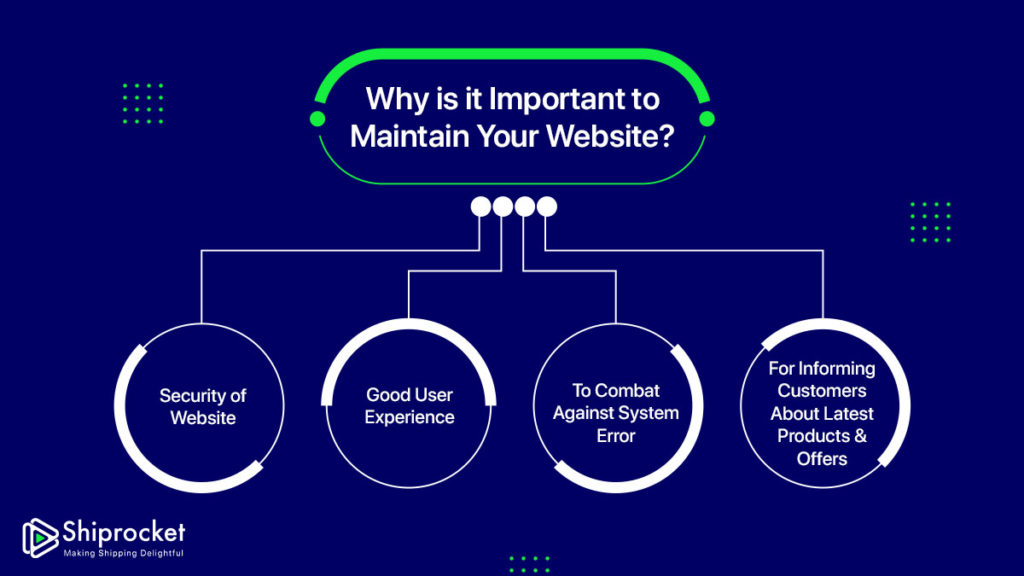 Maintenance of Security Features on your Website
Not only your website data, but you're also responsible for protecting your visitors' information. Security requirements are the central aspect of website maintenance and are always a priority as even big eCommerce brands are targets for cyber-attacks and data breaches.
It is essential to conduct regular scans of your website's security features to check for any suspicious activity to secure your website. For e-commerce websites, ensure that all of the security patches, plugins, and themes are regularly updated.
Security is the primary reason for website maintenance, so you must ensure that your online eCommerce store is protected from possible security threats. If you need more users on your website, you must keep your e-commerce store secure from hackers that are always searching for ways to try and break into a company's site.
With regular site maintenance, you can identify vulnerabilities that allow you to fix them before they're found by anyone else.
Maintenance For a Good User Experience on your Website
Slow loading times, broken links, 404 errors on the website make your visitors go elsewhere if they don't find what they're looking for. To build trust among customers, you need to maintain a good user experience on your website.
Your website is the face of your eCommerce business, so monitor for glitches and invest time into keeping it updated. Focus on improving the SEO of your website by adding fresh website content, meta tags, blogs, case studies, and testimonials to maintain a good user experience.
Similarly, your e-commerce website is bound to slow down with the time when it accumulates more data. Your website needs to be fixed for a fast loading speed that can be done by updating plugins of your website, updating the version of CMS, WordPress maintenance, optimizing website images, and installing cache plugin on your website. Users are likely to abandon a slow loading website and go elsewhere if the pages take too long to load.
Ensure that all of your webpages have updated text, images, and content that can be done using Google Analytics to understand both your site and its audience. With analytics, you can track your site's elements that work well and those that don't. You can also track visitor behavior on your website and lead generation.
Maintain a Secure Backup of Your Website Data
The backup of your site data is the most crucial part of eCommerce security and website maintenance. You will need to have backups of data stored in files or the cloud and restored when needed.
A backup helps the web designers to combat against disruption of your website. A backup of data is needed when some of your website's critical files get corrupted or have some errors that could damage your website and make it extremely hard to fix.
For your site maintenance, a backup copy of the latest version of your website data can save you and make your website working again. If you don't have a backup of data and your website is hacked, you'd need to create it from scratch. Similarly, software updates are ever-changing and require regular updates for programs. Your website maintenance needs to stay on top of software updates to avoid data theft issues.
Maintenance of Your Store's Information
Website Maintenance involves updating the information present in the eCommerce store. It is related to your product information, price changes, product images, discounts, offers, etc. Keeping up the maintenance of your storefront also ensures a great user experience so that the audience will only get the products from the latest trends.
Maintaining product information on your store helps attract new customers and let customers know what's newly released. It's also essential to update what products are in stock, low on stock, or out of stock. Not providing your customers with the updated information disappointments them and pushes them to look for other websites.
Not updating product images or descriptions can be seen as false advertising. Your marketing team should inform the customers by sending out emails and through social media updates. Remember, the cost of fixing online issues will be greater than the affordable website maintenance costs.
In the End
Running an eCommerce website requires a lot of attention, effort, and time. And website maintenance is an integral part of your website success that can only make your website better and will offer you the opportunity to stand out in the eyes of a shopper. Whichever route you choose for website maintenance, do-it-yourself, or go for a paid service makes your website works better today by adding website maintenance to your list.
Calculate Your Shipping Costs Now