How to Choose and Customize eCommerce Website Templates
It is not necessary to have a large capital investment to build an eCommerce website. It's definitely worth using the free website templates with CMS. Fortunately, a business can create a professional-looking website where both its brand and budget will not suffer.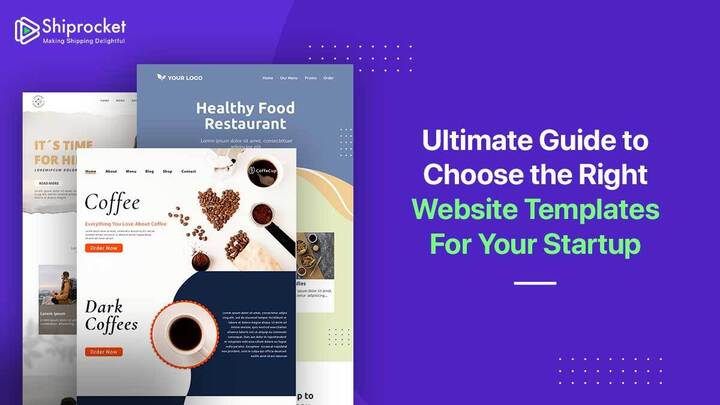 These customize and free eCommerce website templates are of high quality. Their design and layout are all created by professional designers. The main thing you need to consider about choosing the pre-built website templates is the fact that they were not specifically designed for your brand.
So, you must understand your business needs and target audience to choose the right website templates for your ecommerce site. Here are few things to consider in choosing the best eCommerce website templates.
5 Things to Consider When Choosing a Website Template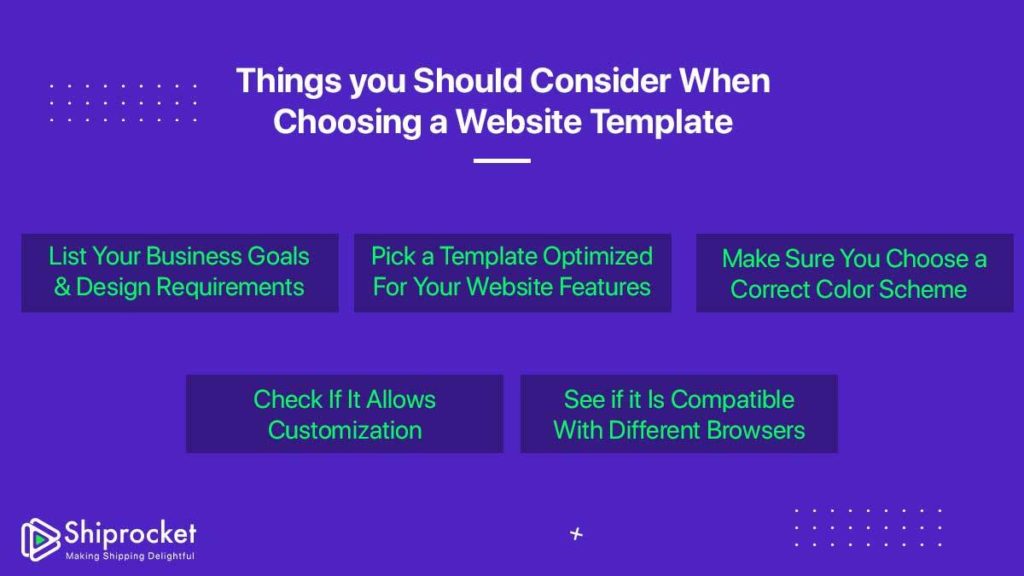 Design
When it's about eCommerce websites, it's not necessary to choose a flashy design. Certainly, an online eCommerce store has to be appealing to draw visitors' attention. However, an online store has to be user-friendly and put the user experience first. So choose a website template that will allow your visitors to easily navigate to your site to shop.
Stick to a simple and intuitive template design that will make site navigation, product searches, and shopping easy. Also, make sure that simple design doesn't have to mean using white space or making images more flashy. It's about giving some creative touches and interesting content to make your website stand out and provide an easy shopping experience.
Features
A good website template design will be useless if your online store lacks the necessary features. You can get some ideas of what features to use from other websites in your similar niche. This helps you determine which features you should include on your site to attract visitors and provide an overall satisfying shopping experience.
For example, you can add a News Section to your site where you can post about upcoming deals or events. The New Products Arrival section gives a quick way to see your new products. Similarly, you can add Popular Products Section to showcase your product line.
Adding Search or Advanced Search Box helps your customers to locate products in your online store. Store Finder feature also helps your customers to locate your national or international stores nearest to them.
By adding the option of payment via debit card, credit card, internet, UPI allows your customers to quickly choose their preferred payment method in your store.
Color Scheme
The color scheme of your online store will help improve your brand identity. So it's important to choose it carefully. The best way to choose a color scheme is that it will best represent your brand identity. You can also choose from the most prominent color in your logo or products.
For example, you can take two or more colors to form a complementary color scheme that gives your eCommerce website a nice look.
You can also choose tricolor to influence your customer perceptions. For instance, the combination of yellow, black, and red is often used to evoke excitement. And a black, red, and white combination give a formal appearance. While using a mixture of blue, white, and gray shades evokes warmth.
So, analyze the color scheme that best creates the impression of your brand and how you want customers to perceive your brand.
Customization
A website template should be easy to customize with a layout that can be easily changed according to your preferences. Ideally, the template should allow quick changes in design and features from the backend so you can change the font, color, background, and other elements of the template with ease.
Most HTML website templates can be customized with ease without touching the code. Customizing your eCommerce website is easy but make sure that every element added or changes done to the website template should bring a benefit to your online store. Otherwise, you're just making your site loaded with features that are unnecessary and can destruct the overall customer experience.
Browser Compatibility
As you know, there are website templates that support different browsers. One browser can affect the performance of your website and how it displays on a screen, and also the user experience. Therefore, you must choose a website template that is compatible with most web browsers to give visitors a consistent look and feel. Additionally, businesses to choose a template that is also compatible with mobile browsers.
Many ecommerce websites do offer compatibility with mobile-friendly templates so you can be sure your online store will display on all kinds of devices, mobile phones, and tablets.
Final Words
With hundreds of website templates out there, something as seemingly simple as picking out a template can be difficult. But with the above points in mind, choosing the right eCommerce website template should be less daunting. Once you've selected the right website template, learn how to best customize its features to create a superb online store.
It is worth putting up an extra effort to find the perfect eCommerce web theme but in the end, you have to check the features, usability, and how well it suits your business, brand, and products.
Calculate Your Shipping Costs Now