Evolving Online Shopping Trends Discussed In Detail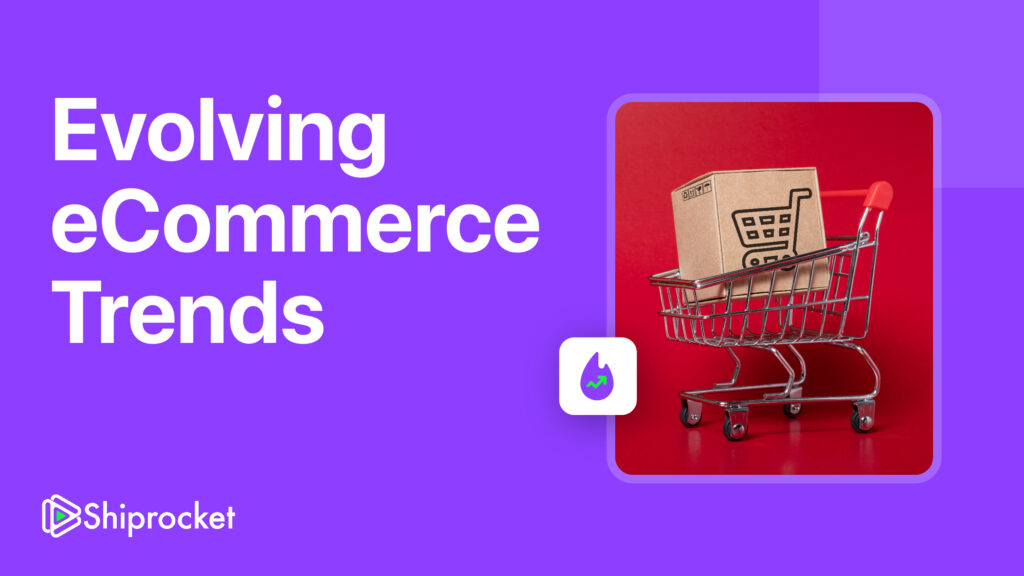 The rise of eCommerce has changed consumers' expectations of how firms should handle customer service, personalize messages, and provide customers options, in addition to changing how they shop. But as the current ecommerce trends show, creating a successful sales plan calls for more than just keeping a website up-to-date or creating an app.
What will brands do to keep up in the future? They are improving their strategies to enhance capabilities, products, and services while continuing to evaluate their progress toward digital maturity. The rewards for success include stronger client relationships and, eventually, a higher rate of growth.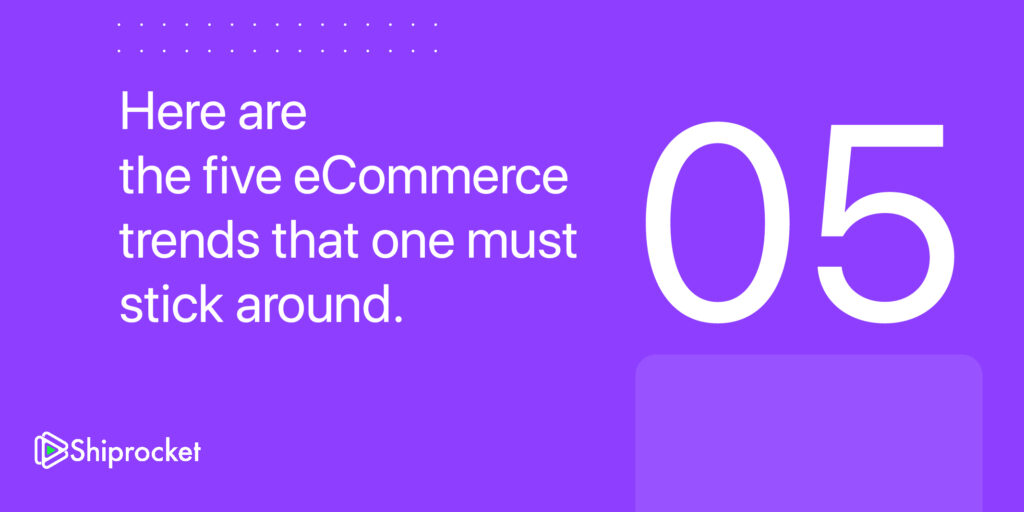 Here are five eCommerce trends that everyone should keep in mind
eCommerce Trend 1: B2C is just the beginning.
High-performing businesses across every industry are replacing in-store interactions with digital ones. The consumer banking and fashion industries already have a sizable internet presence. But companies in various other sectors—from manufacturing to healthcare—are stepping up their ecommerce capabilities.
With 85.3% of sellers expected to invest in ecommerce platforms in 2022, businesses that don't keep up risk falling behind. We think that, as a result, even companies that have hitherto relied on in-person sales would give ecommerce great attention.
All-digital sales channels are being used in manufacturing.
Digitization hasn't just accelerated the production of goods. It has also changed how manufacturers interact with the stakeholders involved and end users. In a few years, it is predicted that no-touch sales, direct-to-consumer (D2C) selling, and automation will entirely control the manufacturing industry.
Healthcare is becoming more virtual.
Digital consultations are frequently increasing as more customers utilize apps and websites to order prescription refills and book medical appointments. Additionally, businesses like manufacturers of medical devices are generating new sources of income by selling to end users and business clients online.
Online and offline automotive shopping is becoming more integrated.
Thanks to digital-first shops, customers who prefer to make purchases online now have an easier time doing so. To ensure that consumers can be helped as soon as they come for a test drive, dealerships are also upping their digital game by collecting customer information through online portals.
Commercial configures, prices and quotes are becoming digitalized by issuers.
Banks have always prioritized investments in online and mobile transactions and services. Today's insurers, however, use internet marketplaces to sell and deliver services to their commercial clients. Commercial bankers are getting involved in the battle by offering ecommerce solutions for corporate payments and treasury.
eCommerce Trend 2: Simplify challenging situations
Just one terrible online buying experience is all it takes for a customer to lose faith in a brand and never use it again. If companies want to keep happy and loyal customers, they must streamline online interactions. The challenge? The purchasing procedure is growing more complex. Both consumers and companies are locating products and services on social media, purchasing them through apps, choosing various payment options, and monitoring the delivery of their purchases.
Eighty percent of potential business buyers plan to conduct more online business. To keep up, companies will need to be adaptable.
A history of payments:
Businesses view payments and ecommerce as the same journey, even in B2B, where 61.8% of sellers predicted they would make purchases in 2022. Customers increasingly ask for new, flexible options, such as subscriptions, buy now, pay later, and pay over time, in B2B and B2C sectors. Undoubtedly, payment methods will continue to advance.
Order management and the experience following a purchase:
Customers who order products online might not be aware of what happens behind the scenes. A series of actions that take place from the time a customer clicks the "purchase" button until their product is delivered to their door is known as the order management process. This procedure, when done correctly, is so faultless that one might not be aware of all the puzzle pieces that need to fit together for commodities, materials and parts to arrive at homes and warehouses. Once you've completed your purchase, order management enables you to change quantities, ship to various destinations, and select from multiple payment options. As ecommerce trends continue to evolve, we may assume that the order management process will get even more complicated.
The rise of headless platforms
Headless ecommerce platforms improve both customer and employee efficiency and flexibility. Businesses can deliver new experiences more quickly because they don't have to wait in the developer queue to make changes to back-end systems. Instead, sellers can use APIs, knowledgeable supervisors, and simple tools to change web interfaces. More frequent access to fresh experiences through their preferred channels and devices benefits the customer. Additionally, headless platforms also offer popular features like self-service returns and reordering.
eCommerce Trend 3- B2B marketplaces are going digital in e-commerce
B2B marketplaces have undoubtedly become commonplace; We anticipate that this trend, which enables users to find everything they require on one screen, will grow as operators attempt to enhance revenue by working with new vendors.
Marketplaces make it easier for B2B firms to offer products on direct and indirect channels without the need to hold additional stock. Additionally, strategic alliances with suppliers enable organizations to import their whole product range rather than just a few items.
Fourth-generation e-commerce trend: demand for first-party data
The benchmark has been set by the travel and retail sectors when it comes to collecting and using customer data to encourage personalization. Top B2C and B2B companies are accumulating consumer data, such as mobile numbers and social media profiles before cookies become useless.
eCommerce Trend 4- First-party data enables businesses to:
Study developing markets.
Develop new relationships with merchants.
Produce and assess products.
Make decisions about production and fulfillment more rapidly.
eCommerce Trend 5- Act locally to succeed globally.
Because of the relatively low levels of e-commerce adoption in still-emerging countries, businesses will continue to be interested in researching international activations. If a company wants to succeed, it will focus on tailoring its e-commerce experiences to the local market. Saying it is easier than doing it. Brands must consider various operational issues in addition to regional differences in seasonality, product preferences, and pricing sensitivity.
Conclusion
The experience of purchasing online is more individualised, hassle-free, and data-driven than ever. Business professionals have the chance to significantly impact the future of online commerce as the sector develops. Keeping these eCommerce trends in mind, you can be future-ready and stay ahead of the competition.
Calculate Your Shipping Costs Now