Everything You Need To Know While Exporting To Germany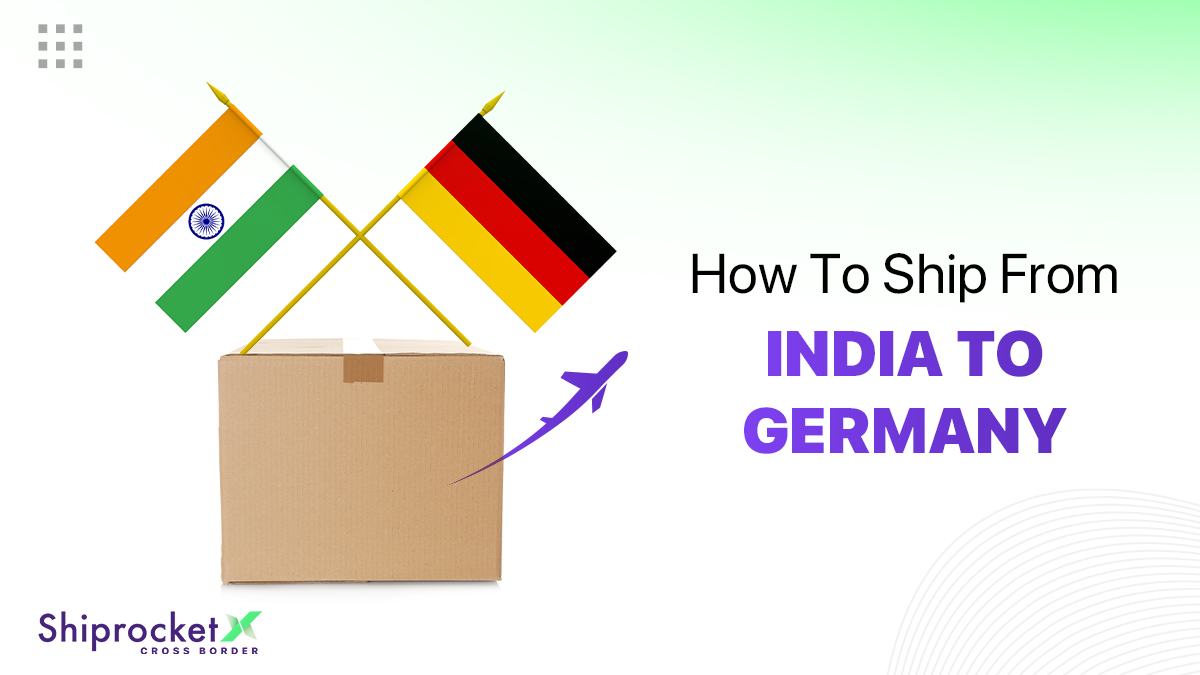 If exporting to Germany is your next business goal, you probably have to spend a lot of time on the research and development of the entire process.
As appealing as it sounds, exporting the products from your business is actually a daunting task that most business owners aren't really prepared for. From analysing the place's regulations to finding the right shipping partners, there's a lot to consider.
Factors like shipping costs, capital custom formalities, market behavior analysis, and insurance generally add to a lot of homework that your business needs to conduct.
In this guide, we will walk you through all the fundamentals of exporting to Germany and building the presence of your business there.
Why Does Your Business Need To Export To Germany?
Being one of the largest world economies, Germany is a modern, diverse country with stable markets. From machines to chemicals, Germany produces a lot of its goods.
Introducing your product in the German markets means equipping your business with some of the most sought-after benefits, which include:
Business incentives: Germany has more than 2.6 million small to medium-sized enterprises (SMEs). Due to the presence of these growing companies, cracking a business deal with them and growing your business alongside them is easy compared to the rest of the countries.
An ideal location: Since Germany is located at the heart of Europe, it has a proper connection with the surrounding established markets in central and Eastern Europe. This gives you better access to the neighbouring markets.
An international dominance: Because of the better performance of the enterprises and the surrounding emerging markets, Germany attracts quite a bit of attention from international investors. This is why Germany is also popular for being one of the top regions for foreign investments.
Enhanced quality of life: With more than 13 million migrants settled in Germany right now, the quality of life in Germany is commendable. Germany is a country with countless opportunities in other sectors and a modern society with great incentives in the medical and education fields.
While these factors can convince you to start exporting to Germany, consider the following factors before shipping your first batch of products.
What Does Germany Import?
The German import industry was valued at more than $1.4 trillion in 2021 alone, making it the third country with the most imports globally. This industry is expected to grow in the coming years, making it a perfect time for you to start exporting to Germany.
Some of the most imported products by Germany include:
Electric and machine equipment
Technological equipment
Vehicles
Minerals and fuels
Pharmaceuticals
Plastics and plastic articles
Optical and medical apparatus
Gems and other precious metals
Organic chemicals
Iron and steel
Germany's most imported products in terms of value in 2021 were cars, petroleum gases, crude oil, and automobile parts. Because Germany is a major manufacturer of many products globally, the rise in imports is also inevitable.
Countries That Export To Germany The Most
Most of the export industry of Germany is accounted for by Europe. Accounting for more than 70% of the export volume, Europe still is the top exporter of Germany. On the other hand, the Asian countries contribute about 20% to the exporting volume of Germany.
If your products have qualitative or cost-based advantages over European products, it has a great chance of finding a place on the shelves of Germany.
Some of the top exporting countries to Germany are:
Netherlands – equating to around 10% of Germany's imports
China – equating to around 8.9% of Germany's imports
France – equating to around 7.5% of Germany's imports
United States – equating to around 5.4% of Germany's imports
Italy – equating to around 5.4% of Germany's imports

What Does India Export To Germany?
The Indian-German export industry is roughly valued at $14 billion. Even though India is not the primary importer of goods and services to Germany, it still plays an important role in its economy.
The last decade has witnessed a significant improvement in India and Germany's economic and political spheres. One of the biggest outcomes of this increased relationship strength could be seen in the import-export industry of both countries.
Germany is now one of the most important partners for India in the global context. Since Germany is the largest trading partner in Europe for India, it has also opened a route for investors to partake in the Indian companies.
India has welcomed investments in electrical equipment, transportation, services sectors, and automobiles from Germany.
On the other hand, some of the top Indian products exported to Germany belong to the following industries:
Food and beverages
Textiles
Metal and metal products
Electronics and technology
Leather and its goods
Jewellery
Rubber products
Automobile components
Chemicals
Medical resources
Custom Tariffs On Exported Goods To Germany
Just like in other countries, exporting to Germany is subject to a few custom procedures and laws imposed by the German authorities. If you export goods to Germany through a non-EU state, you must pay an additional 19% turnover tax.
But on the brighter side, items that are of value up to 150 euros can be exported to European countries, including those shipped to Germany, without any customs duty charges.
The following transactions in Germany usually attract the value-added tax:
Supply of goods/services made by a taxable person in Germany
Reverse charge supplies; include installation services
Self-supply of goods by a taxable person
Importing goods from outside the EU
The German government has also imposed restrictions on importing farm products. This happened in the wake of the European Union adopting the Common Agricultural Policy.
How To Start Exporting To Germany From India?
India is globally renowned as one of the top manufacturers of products like handicrafts, leather goods, tobacco, jewellery, textiles, and much more.
You can gain a competitive edge over your exports to Germany by focusing on improved quality of products, at least better than the EU states. With the Indian government providing multiple schemes to help export businesses, now is the right time to start considering methods to start expanding your business to countries like Germany.
As part of your R&D, you also need to determine factors like an economic framework, the capital required, the tariffs involved, the behaviour of the customers with your products, and the right ways of shipping your products.
Thankfully, it isn't difficult to start exporting products to different parts of the world anymore. Shiprocket X is one such courier platform with a unified tracking feature for its international business partners.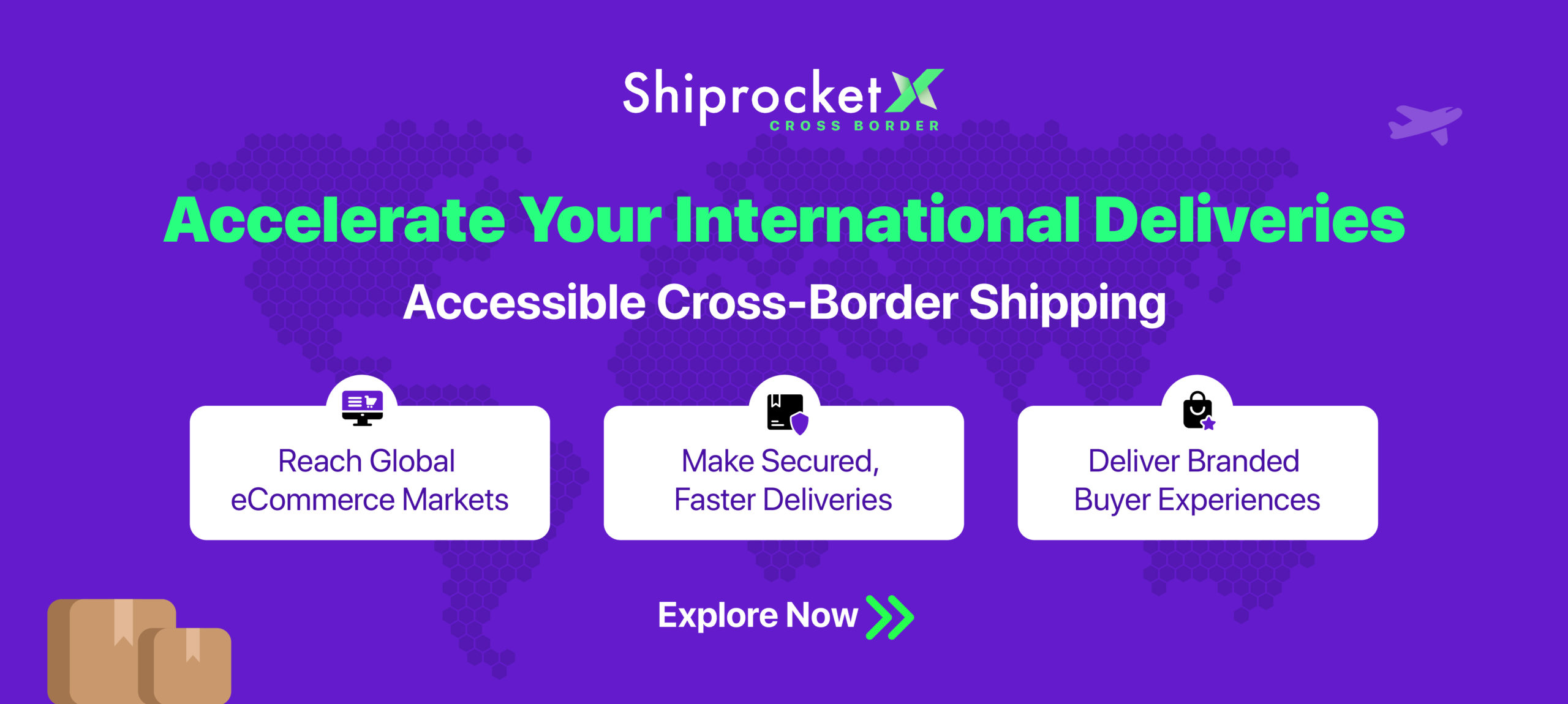 Calculate Your Shipping Costs Now