Google My Business: How To Create Google Listing?
A Google My Business account helps you show up your business in the search results when internet users search for your business online. It is a free-to-use tool that makes marketing efforts affordable for online businesses.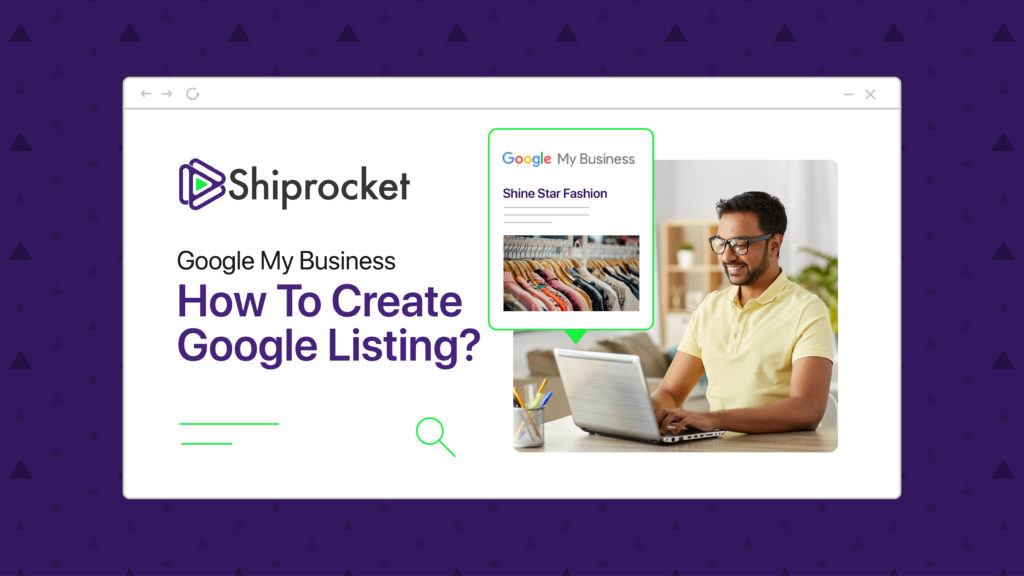 With a Google business listing and a business profile, you can optimize your website properly and showcase your product features. This helps the users to discover your website, learn more about you, and contact you conveniently. To create a Google My Business profile, you need first verify on Google that you are the rightful owner of the business.
In this comprehensive guide, we shall discuss how you can set a Google My Business account and get more sales with its help.
Importance of Google My Business Account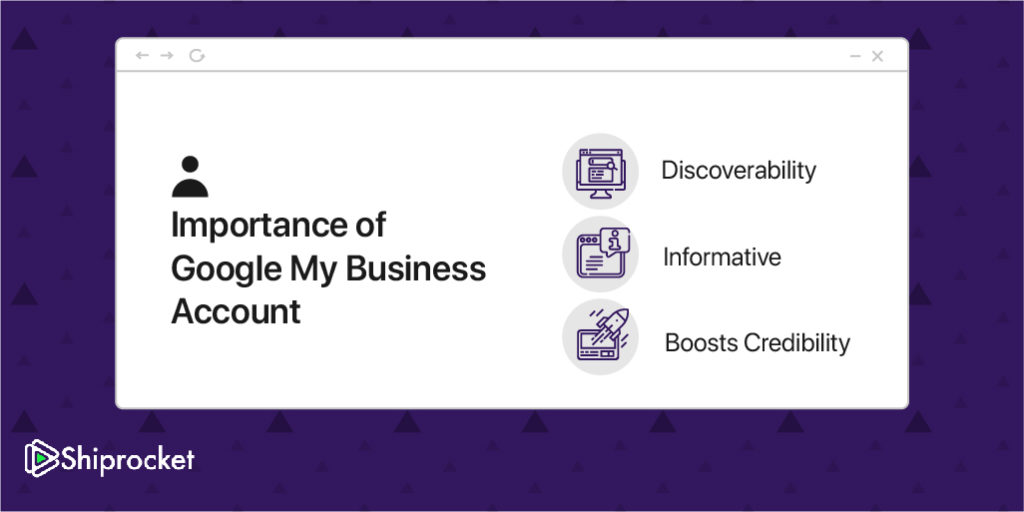 Here's how Google My Business account is important for you:
Discoverability
These days everything is online. Even if you run an old-fashioned brick-and-mortar store, your prospective customers are online. They are searching for you online. So, that is where they will know about your brand, products, and services.
So, whatever you are looking for, online traffic or foot traffic, Google is very important for your business. A Google My Business account will ensure that when someone looks for your business online, they find you on Google Search and Google Maps. Once they visit your business listing, they will know how they can visit your store – through a website or a physical address.
Google my business accounts also play an imperative role in local SEO. So, when someone searches for a store online, your business shows up on the first page and not on the second or worse.
Notably, even if you already have an online store, a Google My Business account will ensure that you get good results. With this, you can also get access to Google Analytics and fine-tune your organic as well as paid advertising strategies.
Informative
You certainly would not like your customers guessing about your brand's details. Or you can leave the information to third-party websites. But you would have no control over the information. So, in this case, Google My Business will help you in keeping the customers informed. Provide your customers legitimate information.
A Google My Business listing includes business information, such as contact number, business hours, address, and other important details. You can also post important details about your business like temporarily closed, fully open, or expanded services, especially in current situations like COVID-19. Google business accounts help a lot in local SEO. So, the information that you share will help in ranking your website.
In case there is any misinformation, it will lead to a bad customer experience and missed opportunities. Imagine a customer visits the address mentioned on your listing, only to find that you have now moved to a new location from there. Not only would you miss this opportunity but the future opportunities as well, as the customers would prefer to visit the competitor's store.
Boosts Credibility
With an online business profile, your business also gets credibility among the customers. A Google My Business listing works as proof of your credibility. Many reports also suggest that 70% of customers are more likely to visit a business that has an online listing. Another study says that businesses that have complete listing are likely to get more visits than those having an incomplete listing.
When a user makes a purchase online, trust plays a key role. The more likely a user feels, the more likely he is to make a purchase. Google helps in gaining credibility to convince people to visit your shop and buy something.
Businesses can also take the help of Google My Business reviews. Few research suggests that consumers trust online reviews more than personal recommendations.
How to Set Up Google My Business Account?
The following are the steps to create a Google My Business profile:
Step 1: Sign in to Google
To create a Google My Business account, you need to have a Gmail account. You can use your existing Gmail account or create a new one. You can start by visiting www.google.com/business.
Step 2: Add your Business
The next step is to enter your business name and select the category for it. Ensure that you enter the right business name or else, your customers might get your brand's name wrong.
Step 3: Business Address
If you have a brick-and-mortar store where customers can visit you, select yes and add your address. If the system asks, you may also mark the location on the Google map. However, if you have an online store and don't have a physical store, you can list the service areas where you can offer delivery.
Step 4: Contact Information
How will your customers contact you? You need to enter your phone number and website address to let customers reach you easily. If you have a Facebook Business page, you can add that as well instead of a website.
Step 5: Finish the Listing
The last step is to check if you wish to receive updates and notifications regarding your Google listing. Lastly, click finish to verify your business.
How to Verify your Google Listing?
Now that you have created a Google listing, here is how you can verify your Google listing:
Step 1: Sign in to your Account
The first step is to visit www.google.com/business. Sign in with an email address and password. If you have multiple business accounts on Google, ensure that you sign in with the correct one.
Step 2: Choose a Way to Verify
The default verification method to verify is Postcard by Mail. However, if your business is eligible for other methods, like email or phone, you can choose your preferred option. Next, fill in all the required details and ensure that you have entered all the correct details only. Lastly, submit the form.
If you choose the postcard verification, it may take a few days for the postcard to arrive. When you receive the postcard, sign in and click verify the location. Enter the verification code mentioned in the postcard and submit.
Google My Business listing takes a few weeks to appear on Google after verification. You can also download the Google My Business app to manage your account conveniently.
The Final Words
There are several ways in which a customer can find your brand. But with the help of Google My Business, you can provide the essential information of your business in front of your potential customers, who are looking for your brand, product, and service. On top of it, it is a free-to-use tool.
It also helps in local SEO and offers you a chance to engage with customers via business listing and reviews. You can also provide useful insights into the purchasing paths of your customers. Not utilizing the Google My Business listing is like not utilizing a free digital sign for your business benefits.
Calculate Your Shipping Costs Now