How to Bring Your Automobile Store Online?
The automobile-related business is highly profitable. There are several ways you can start an automobile store depending on your investment capacity.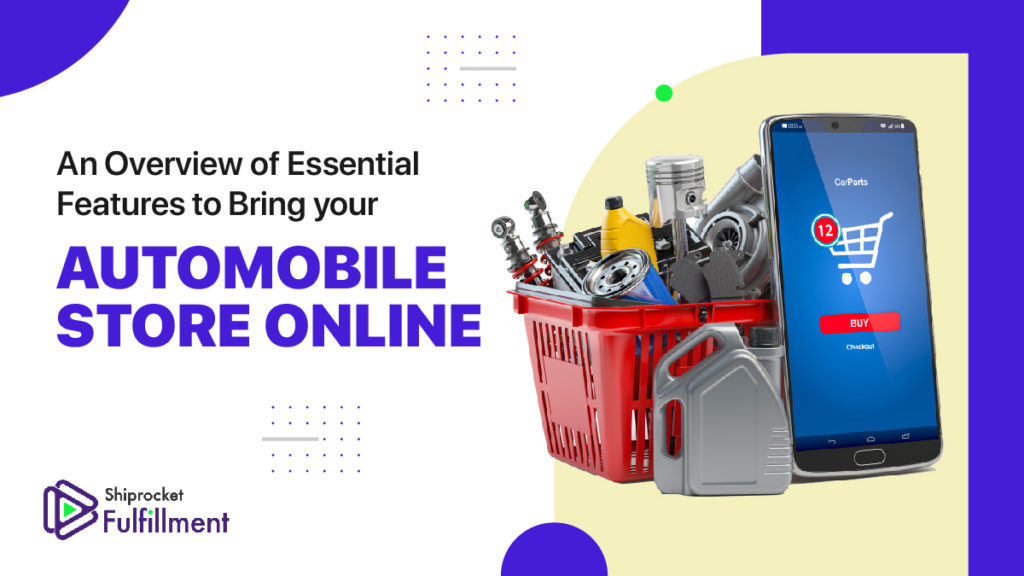 To start this type of retail business demands constant efforts to be successful. In this article, we'll show you how to bring your automobile store online and factors to consider before starting an automobile store.
Factors Involved in the Creation of Online Automobile Store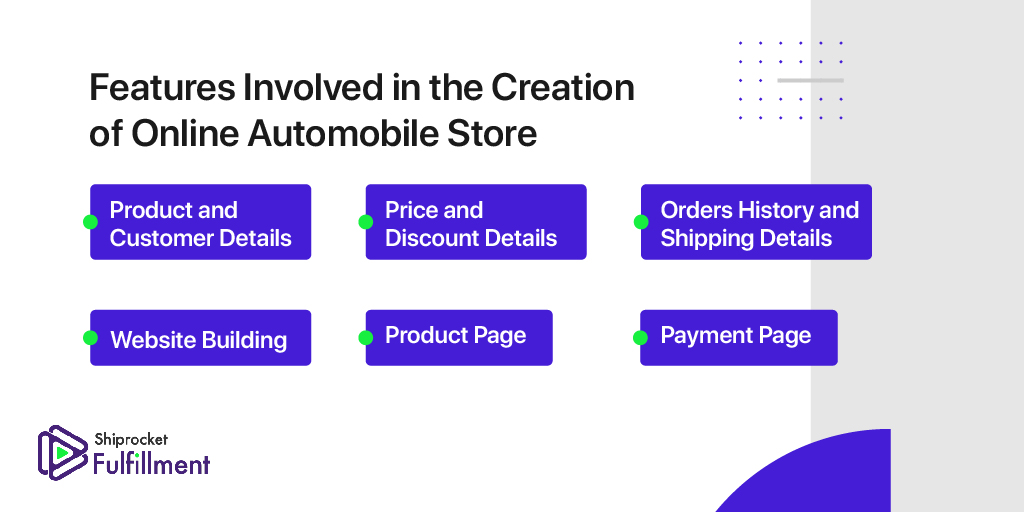 Backend Part
The backend part of a website determines your eCommerce website structure. The following are the main factors that come under the backend part of developing an online automobile store.
Product Information
Any online store needs to have a database system that compiles all the details of products and customers. When building a website a backend system should provide an overview of each product-based brand, which would include high-quality pictures and videos of products, technical information, description of its features, FAQs, etc.
Along with this, you will also be including fields for the customer details and needs. For example, you can input customers' pin codes to calculate shipping costs or information for searching a specific product or answers in the FAQs.
Pricing and Offer Details
Pricing details are also important to include on your automobile website. They may change so try to build a system that will help your users know of the current prices and discounts you are offering.
You can also offer different types of discounts at the same time. For this, you will need to build split sections for product-based discounts and order-based discounts. Using the dynamic web development for the automobile website, make the product page update in real-time and display the discounted price for the customers' reference. This setup saves time and aids in boosting conversions.
Shipping and Order Details
By adding a dynamic database on your website backend part, you will be able to keep a record of all orders and shipping details and also provide precise information. This database should be made accessible to the user for complete information on shipping details, order status, tracking details, etc.
Password Details
Make your backend developer encrypt all the sensitive information like the credit card, debit card details, and passwords.
Website Building
The automobile online store gives your customers the information that is fetched in the backend part. Now you have to design it and make it as presentable as possible.
Products Categorization
This categorization of products provides an overview of each product you sell. Each one of your products can be displayed on the website with its name, manufacturing details, and price details. You can design the automobile store for the ease of users so they can refine the search based on the particular categories they want quicker. A small error would automatically lead to a poor user experience, which often results in visitors' departure.
Banners & Ads
Ad banners that display your featured products or discounts can be added to your website. It immediately catches the attention of visitors. Hence you should make good use of visual banners. Banner ads help you be direct with your brand messaging that works best for your site conversion rate.
Customer Support
Adding a customer support section on your automobile online store is a must to take care of all your customer service needs. This ensures 24/7 support for your customers without relying on third-party agents.
Product Page
The product page requires you to add thorough and accurate information of auto part details. Make sure when a user clicks on a certain auto part product, they should be able to learn more about it. This is the reason why being precise about your product information is important. Add only precise and complete information about each product in such a way that the customer will be provided all the necessary information about a product's basic features, the price, and shipping cost.
Product Reviews
Adding a product review section on your website is useful. It allows your users to leave either ratings or reviews of the auto parts that will be good for building your reputation and customer trust. You can easily integrate the product review section for all your products and make them accessible to your customers.
Filter and Search Options
It is always helpful to add search and filter options on your website to refine those unwanted products when a user is searching. The filtered navigation not only helps in narrowing the results for your customers but it refines searches based on what's available for that specific term with regards to that product category, brand, or the quantity of the products.
Buy Now Button/Add to Cart
You can set up a 'Buy Now Button' to the cart section which will automatically add the product that you want to buy. When a user clicks on 'Add to Cart' or 'Buy Now Button', they will be taken to the cart page, where they will be given the option to checkout with multiple payment options. If it is out of the stock situation, the customer will be redirected to a separate out-of-stock page.
Payment System
The payment pages can be set up easily on your website. You can use web APIs to integrate payment systems. More importantly, you should try to understand your customers' purchasing behaviors and then act on integrating a payment system. You can use customized payment gateways to provide more options to pay. You can also add the option of a No-Cost EMI model so that your customers can use it.
Miscellaneous Information
Other information on your web page like shipping, delivery date, and warranty should be built with customized modules. Your customers should be able to have access to everything for viewing and searching a product. Warranty terms shall be added uniformly on the description of the product's features.
Conclusion
We hope the above points were able to give you on how to open your automobile store online. Business growth often coincides with an omnichannel approach, as far as eCommerce is concerned. Customers want a convenience system from brands that they can trust. These considerations are key for you to grow your automobile online business and expand to new customer groups.
Calculate Your Shipping Costs Now