How To Ship Apparels In India: A Beginners Guide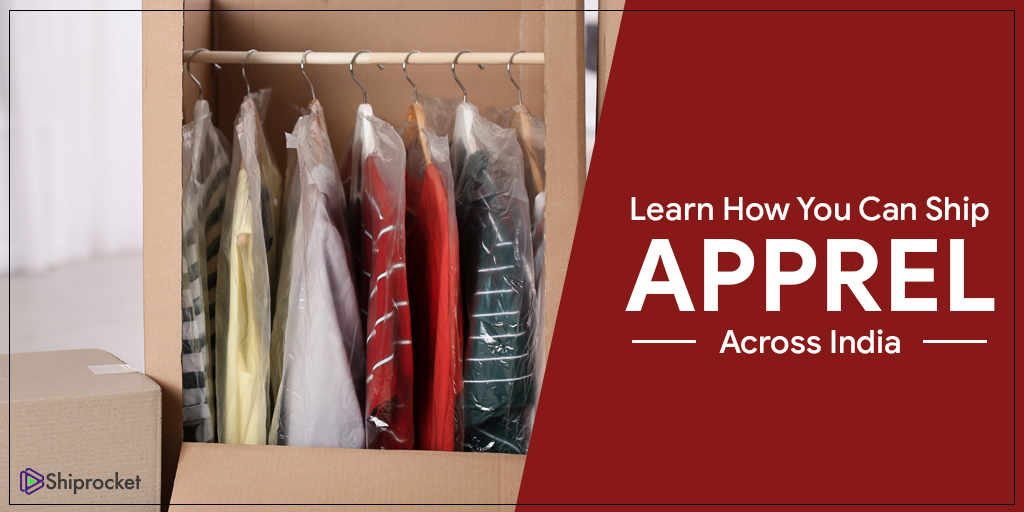 How To Ship apparels in India? If this question is nagging your mind, then here are the answers to all your queries.
Do you know that logistics is one of the primary factors of your online apparel store? Wondering how logistics decide the fate of online store? Since the success of your online store is dependent upon your customer satisfaction and if the product is not shipped on time and in proper condition, then it will become really difficult for you to retain customers.
Therefore, your focus should not be only product quality but shipping quality as well, so as to enhance your user experience and welcome repeated orders and new customers. So, here are the insights of how to ship apparels in India and make sure that it impresses your customer.
Today, presentation matters more than anything else does to people! Your customers on purchasing the apparel from your store expect to receive the same product in top condition. You certainly take immense care in packaging the contents of the box, but have you reflected on the box itself?
Wrinkle Free Shipping
Another important factor is wrinkle free shipping. You just cannot expect to impress your customer by sending them wrinkled apparel. No matter how good the fabric or design is, wrinkles are always a big turn off. To avoid such embarrassing situation and bad impression, you should always make sure that the apparel is ironed and carefully put into the box. A plastic wrap always comes handy, protecting your apparel from water, dust, etc.
Perfect Packaging
Yes, packaging matters to your customers. When you pack the merchandise in an attractive box, people love it to a huge extend. Also, packaging is a great form of advertising and brand promotion. Now who wouldn't want that, and loads of new customers? Thus, ship apparels in India with an equally attractive package that would encourage "word of mouth" advertising, which of course is the oldest form of gaining new customers.
Tape It Well
Always remember that when it comes to packaging apparels, tape is your BFF. Once you have put the item into the box, then tape it well. Cover all the (existing or potential) cracks, holes, openings, etc. with a good quality tape so that nothing falls out.
Label Your Package Right
Nothing is more irritating that a shipment delivered to the wrong address. To make sure that this does not happen, make sure that you get all the information correct on your shipping label. You can go for automated shipping solution to take care of this for you. After the label is ready, make sure you check your product and stick the correct shipping label on correct package.
Use a Good Courier Service
However, before designing your package flawlessly, it is important to hunt for a super reliable shipping service. You, need an extremely fast and reliable logistic and shipping services so that the orders purchased from your eCommerce store reach your customers in the stipulated period and in top condition.
Some Add-On Points
A few points to remember while packing and shipping your goods:
Packaging needs to be compact and as light as possible.
Use adequate padding for delicate items.
It's better to have standardized boxes, but the packaging used should be according to the product. There is absolutely no need to go overboard with huge decked boxes for small sized products.
If you want to ship apparels in India in their top most condition and impress your customer, then you should keep these points in mind. Shipping your products should reflect your unique style and the arrangement of clothes inside the box should be done with utmost care.
Since each type of apparel is suited for a particular occasion, therefore the packaging should also be different, matching the merchandise type, size, and weight. Another important aspect to note is that purchasing dresses online for gifting purposes is common, so the option of wrapping gifts should be available for the customers.
Got any valuable points to share? Please let us know. 🙂