Top International Courier Services in Chennai [2023]
Introduction
Courier service companies help you complete the last piece of your supply chain puzzle. They assist you in handling your deliveries and ensure your parcels reach their destination on time without any damage. International shipping allows businesses to bring their goods into a larger market, helping them earn more profits.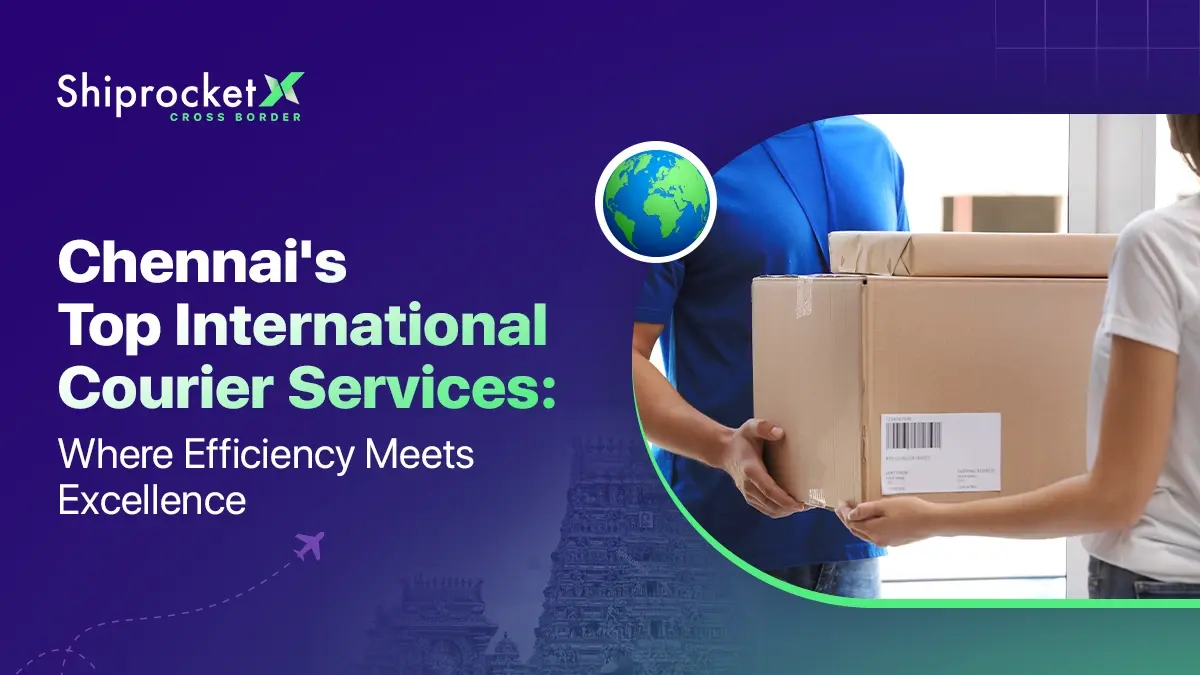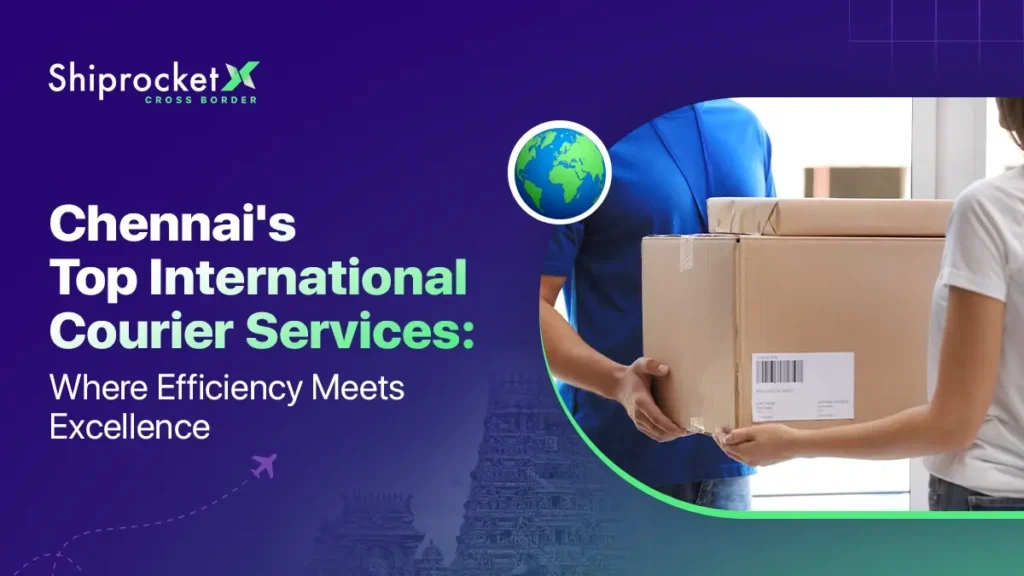 Chennai is one of India's biggest metropolitan cities with a rise in international courier services to meet the growing demand of businesses shipping their products globally.
Before choosing the right international courier service in Chennai, you must clearly understand your shipping requirements. Your international shipping service partner should ensure a safe, secure, reliable, and efficient delivery.
Let's explore the top 10 international courier services in Chennai, along with Chennai's role in international trade.
Top 10 International courier services in Chennai
Here is a list of the top 10 international courier services in Chennai:
VTL
VTL is an international shipping company that began in 1994 and provides world-class logistics services to businesses and individuals. It functions in four main areas: supply chain, trucking, express delivery, and freight forwarding. VTL is extremely popular and is used by several industries in Chennai, including healthcare, automotive, beverages, and fashion.
VTL also helps their customers with customs clearance facilities that ensure that the cargo flow of shipments reaches their destination in time, securely, and safely, accompanied by the right paperwork. Their highlighting features include technology integration, live tracking, and cost-efficient solutions to enable seamless transportation. Their key services include freight management and forwarding, last-mile deliveries, shipping agents, and ocean freight and transport services.
Velocity Freight
Velocity Freight is a shipping company based in Chennai and takes care of all customers' needs for global shipping. They began early on in 2016 and have rapidly expanded over the years. Their main expertise lies in air, sea, and surface shipping. They are also vastly popular for their warehouse management services.
They are one of the few international courier services in Chennai that provide legal services related to special economic zones(SEZ). They promote cost-effective and time-sensitive solutions and take special pride in their delivery workflows that involve a thinking-forward process. They offer sea, air, and road freight warehousing services.
ProConnect
ProConnect Logistics is a Chennai-based company that began in 2012. They are one of the biggest international courier services in Chennai and offer third-party logistics solutions to over 36000 pin codes. They manage about 165 warehouses while also providing same-day and next-day deliveries.
They handle supply chain solutions to over 170 companies across several industries. Their primary services include reverse logistics, warehouse management, warehousing, mission-critical services, cold storage, 3PL services, value-added services, and imports and exports. They follow well-planned and extremely integrated end-to-end supply chain solutions.
JUSDA
Founded in 2014, JUSDA is a part of Foxconn Technology Group and their authorised supply chain platform service company. They have an overall experience of about 20 years and are known for their lean supply chain management processes.
They strongly focus on end-to-end supply chain processes, from raw materials to the finished product. They have over 60 logistic supply centers across the world. They also handle all the customs clearance for cross-border shipments. Their major services are cloud trucking, international freight logistics, B2B logistics, and warehousing.
H&S
H&S was established by Mr Selvam VMS in 2015. The international courier service in Chennai provides 3PL, 3.5PL, 4PL, 4.5 PL services, supply management and tailored solutions for all types of warehouse spacing. H&S has several development centers across the country and has the vision to change the logistics processes in India.
They intend to simplify the 200 billion dollar industry governed by conventional methods. They have the best warehousing facilities equipped with automated picking and packaging services. They also have a dedicated management service of returns for eCommerce businesses.
TVS
TV Sundaram Iyengar began TVS Supply Chain Services in Chennai in 2004. They offer in-plan logistics, material management, material handling, integrated logistics, technology logistics, freight forwarding, and packaging services. TVS Supply Chain has grown into a multinational company with a massive revenue of over 1 billion dollars and has about 18500 employees.
They help several eCommerce companies earn more customers by connecting storefront businesses and online marketplaces. TVS is known for converting logistics supply chains by mastering visibility, efficiency, and lower operational costs. They are specialists in enabling businesses to achieve omnichannel capabilities.
Tripath
Tripath Logistics, founded in 2014, is one of the best international courier services in Chennai, covering over 150 countries. They are known for their freight management, project logistics, supply chain management, distribution and warehouse facilities, contract logistics, and ground transportation services.
They have very popular 3PL customisable solutions based on special business requirements. This company is growing rapidly and offers efficient and comprehensive customer-centric solutions. They strictly follow the principle of both transparency and efficiency.
Supreme
Supreme Logistics Solutions was established in 2012 in Chennai. They are well-known for their third-party logistics solutions, transportation, distribution, warehousing, and order fulfillment. Their end-to-end customised solutions are accompanied by their avid expertise in both warehouse management and transportation services. They provide their customers with a competitive edge with cost-effective and simple solutions. Their integrated services enable their supply chains to run efficiently.
Kronos
Kronos Logistics was established in 2019 in Chennai, Tamil Nadu. As one of the leading international courier services, they specialise in doorstep deliveries. They deliver to over 377 sites in approximately 92 countries. Kronos is a well-known security freight network member. They also provide their clients with an insurance facility for marine routes. They offer LTL/FTL shipping, express logistics, freight forwarding, warehousing, and customs brokerage services.
EPT Global
Tushar Ranpara began this shipping company in 2005 in Chennai. EPT Global Logistics has several offices nationwide, and they are extremely well-known for their international shipping services. They ship across several countries, including the US, the UK, and China. Their main services include customs clearance, odd-dimension cargo movements, industrial packing, transportation services, warehousing and distribution, and freight forwarding.
Role of Chennai in International Trade
Chennai plays a crucial role in international trade due to several reasons. These include:
Supreme location: Chennai is located on the eastern coast of the country, and it thus acts as a gateway for all trade routes between India and Southeast Asian nations. It also connects the Middle East and areas beyond. Its ability to connect all the major international shipping routes makes it the hub for global trade.
Industrial and manufacturing hub: Chennai is the hub for all the flourishing industrial and manufacturing sectors. Why, you ask? Well, it forms the heart of all industries, including automobiles, textiles, electronics, and medicine. This city also boosts industrial capabilities and production, driven by exporting different products to other countries.
Special Economic Zones (SEZs): This city has several SEZs that offer tax advantages, specialised customs procedures, and other advantages. Why is that important? Because it enhances international trade and attracts foreign markets and investment. Besides, Chennai has created a conducive environment for all international businesses to thrive globally.
Well-developed infrastructure and facilities: Chennai boasts some of the best infrastructure and seaports in the country. It also has the best airports and a comprehensive rail and land network. These enable easy movement of goods and cargo, making it a vital city for trade.
Business and trade-centric policies: The government of Chennai collaborates with several industries and implements many policies and initiatives to enhance international trade policies. These policies are important because they help simplify trade processes, offer incentives for export-based industries, and facilitate trade-based services. Thus, it attracts foreign investments and encourages global trade relationships.
Research institutions: Chennai is the center of international trade, known for its exemplary educational and research centers. It can produce a skilled workforce that supports diverse parts of international trade.
Air Connectivity: Lastly, Chennai has great connectivity and is a major aviation hub in South India. How does that make Chennai crucial for international trade? Here's why! Various international flights connect Chennai to different global locations. This connectivity is crucial in enabling trade, business collaborations, and the movement of goods and people worldwide.
Conclusion
Chennai is popular as the southern gateway of India. The city is renowned for its wide variety of industries and for its expanding capacity to adopt new technology. Numerous new logistics companies that also offer international shipping have emerged due to the quick development of the city and the rising demand for logistical solutions by businesses.
Due to Chennai's special economic zones (SEZs), accessibility to ports and the air, extensive road network, trade-friendly legislation, etc., is ideally suited for expanding and developing global trade networks. Given the rising demand for supply chain management and logistics partners, understanding your alternatives and choosing the right international courier service in Chennai to ship your products globally is essential.
Frequently Asked Questions(FAQs)
Are there any products banned from international shipment?
Yes, there are several products you can't ship globally. Most international shipping companies ban products, including radioactive material, drugs, firearms, liquids or semi-liquids, precious items, currency, etc.
Do international courier services allow you to track shipments?
Yes. Almost all international courier services allow you to track your international shipment. You can access the online tracking page on the service provider's website to know the status of your shipment.
What type of services can I avail from an international courier company?
There are several services offered by international courier companies. You can choose from standard shipping, express shipping, on-demand shipping, etc., depending on your shipping requirements.
Calculate Your Shipping Costs Now