International Logistics: Explore the Global Shipping Business
Have you always thought that overseas markets are not your business? Well, there is news for you! If you want to remain competitive, you must look beyond your national boundaries. In the whirlwind of eCommerce growth, you need to put your business on the global platforms and ensure a perfect trajectory. It is time that you make a hyper-global strategy and grow internationally. In this handbook, we explain the basics of the international logistics process, challenges, solutions and how to benefit from it.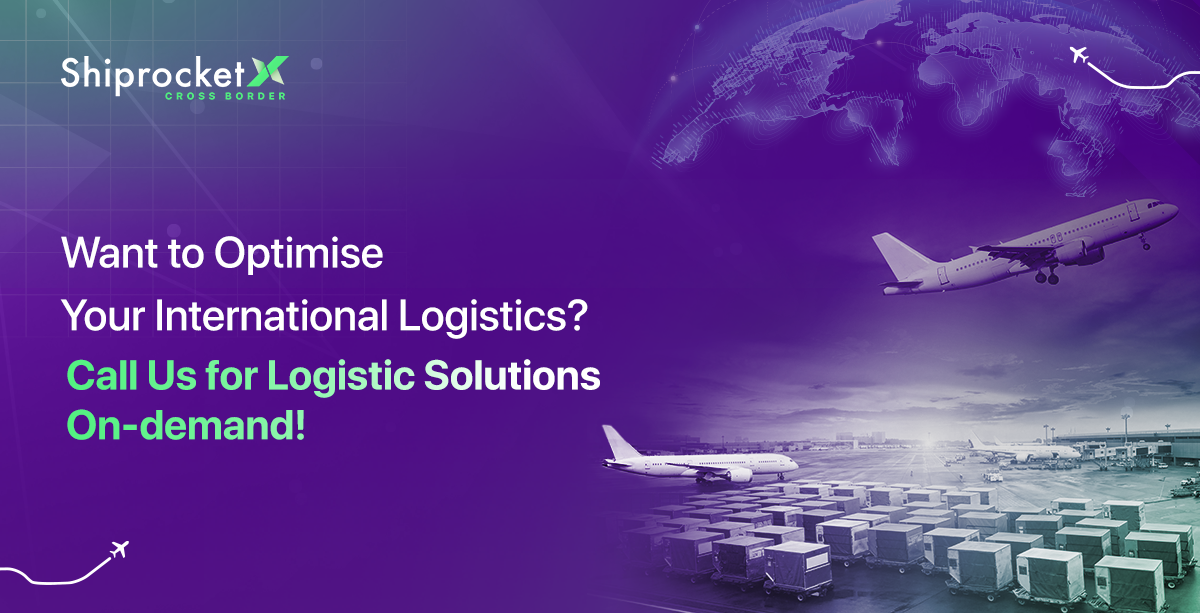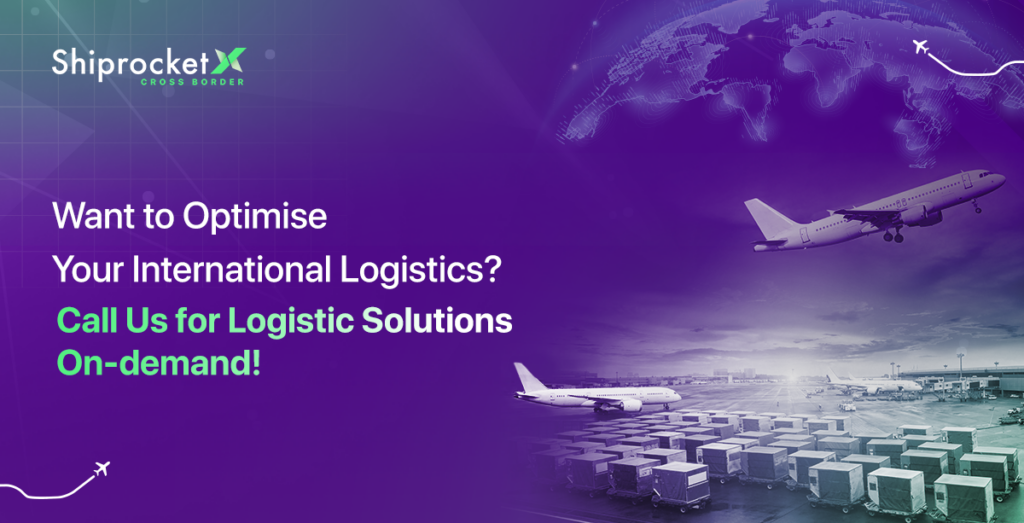 International Logistics: An Overview
International logistics is the efficient movement of goods from a manufacturer/seller/reseller to the end-user or consumer across multiple stages. Shipping service providers do all the planning, execution and management of the flow of goods, information and finances across international borders.
Of course, the scale of international logistics is immense. Goods must be protected and safely moved hundreds of thousands of kilometres in ships, planes, trucks and trains. The movement of the goods across the various stages should correspondingly complete the funds transfer between the transportation provider and the shipper. Apart from funds, documentation is an essential part of the legal transfer of goods. For example, a Bill of Lading is crucial for goods to move from one port to another. The lack of proper documentation will upset the entire cycle of the current consignment in movement.
The Significance of Logistics in Global Trade
To grasp the importance of logistics in global trade, envision a world without it—where goods languish at ports, supply chains crumble, and businesses halt. International logistics is the adhesive that binds nations, fuels economic growth and propels international trade. It transforms raw materials into finished products and ensures they reach consumers efficiently.
The role of logistics goes beyond mere transportation; it encompasses storage, inventory management, order processing, and distribution. It optimises the movement of goods, reduces costs, and enhances customer satisfaction. Logistics is the backbone of global trade, supporting the exchange of products and services across borders.
Components of International Logistics
When you examine logistics as a process, you will find it is a complicated but synchronised sequence of operations from point-of-order to delivery.
Here is a detailed look at the components of these complicated processes:
1. Transportation: The core activity of international logistics is the physical movement of goods. The type of goods and the urgency of delivery will define the choice of transportation – will be moved by ship, aeroplane, truck, or a combination of these transportation options.
2. Warehousing: But how and where do the parcels for international logistics originate? Manufacturers, wholesalers, distributors and suppliers usually hold their goods in conveniently located warehouses. These facilities are equipped to store goods until customers order for them. When an order is received, the product is picked, packaged and labelled for shipping. Efficient warehousing includes managing inventory and securing the facility from pilferage and damage.
3. Inventory Management: Efficient international trade and supply require the optimisation of your inventory levels. RFID and inventory software are some of the latest tools to achieve sustainable inventory levels.
4. Documentation: As goods travel seas and many international boundaries, it is important that the paper trail and order details are clearly documented. Care should be taken that the goods being shipped are allowed entry into certain countries. The trail of invoices, bills of lading and customs declarations must be handled carefully and accurately. Customs compliance is very important for customs clearance at every port of call.
5. Regulatory Compliance: International logistics have to be customs compliant, created with import/export laws compliance and trade agreements. Any deviation from the set regulations will lead to legal issues and disruptions.
6. Risk Management: International logistics is all about risk management as it needs to handle several risk layers. It may be theft, damage, political blockade or natural disasters that challenge logistics internationally. Robust risk management strategies and insurance coverage are essential safeguards.
7. Information Technology: International logistics need to be built over a technology layer or platform to enable real-time status updates. It also helps in optimising routes, enhancing communication and creating efficient processes.
8. Customer Service: Effective customer service is another key factor for smooth international logistics. It ensures clients receive accurate information and timely updates about their shipments.
To market your products and services overseas, you must consider these components to ensure efficient logistic services.
Challenges in International Logistics
As with every logistics service, international transport of goods has its set of challenges.
Some issues that arise are as follows:
1. Customs Regulations: Every country has its own set of import clearance processes, and businesses must comply with them during transit. In most countries, goods are cleared by customs based on the origin of the country and the type of goods (certain food/fabric categories are banned in most countries). They also need receipts of payment of taxes, import duties and the value of the goods in transit. Non-compliance and errors could lead to delays, fines and more.
2. Geopolitical Tensions: In unforeseen circumstances or political conflicts, trade international disputes supply chains can be disrupted, leading to delays and withholding the release of the goods.
3. Infrastructure and Transportation Issues: In some countries, the movement of goods may be challenging because of geographic conditions, lack of proper infrastructure or natural calamities. The common transportation issues include bottlenecks, port congestion and poor road conditions.
4. Currency Fluctuations: A significant hurdle for all international logistics service providers is the continuous changes in foreign exchange rates and their impact on pricing strategies.
5. Environmental Concerns: Sustainable practices are another major concern in logistic services. Most countries follow strict carbon emission rules.
6. Security: The constant risk of damage, theft, piracy and other threats are other challenges in the international logistics industry.
Enhancing Efficiency in International Logistics
Efficient international logistics services save businesses billions in foreign exchange. Streamlining all aspects of cross-border logistics will ensure fast movement of goods, minimise warehousing costs and secure transport.
Here are some ways in which international logistics can be enhanced:
1. Technology Integration: Integrating advanced technologies such as the Internet of Things, blockchain and artificial intelligence optimises logistics processes. Real-time data and predictive analytics improve cross-border logistics.
2. Data Analytics: Big data analytics helps businesses decide on various factors like route optimisation, demand prediction and overall logistics efficiency.
3. Supply Chain Visibility: Unified platforms and dashboards are the latest in logistics tracking. Real-time visibility of the supply chain enhances transparency and reduces the risk of disruptions.
4. Lean Principles: Since international logistics is a complex grid of simple components, applying advanced management techniques, such as 'lean principles', ensures just-in-time inventory management.
5. Sustainable Practices: Businesses increasingly adopt sustainable logistics practices to reduce their environmental impact. This includes using eco-friendly transportation options and minimising packaging waste.
Conclusion
International logistics is the new horizon every business wants to implement and remain competitive. While there are innumerable service providers, finding the most reliable, cost-efficient and on-time international logistics service is the key. International logistics is complex and needs accurate documentation for custom clearance, up-to-date licences, taxes and more for smooth cross-border exchange.
Global trade depends on international logistics to sustain the flow of goods. International logistics can become the strategic 'differentiator' for your business. Want to know more about international logistics services like Shiprocket X? You too can become an overseas brand with Shiprocket X technology-driven services! Click here for expert guidance!
What is the role of technology in international logistics?
International logistics uses technology for real-time tracking, route optimisation, improved communication and data insights. Technology refines and reduces overall operational costs.
What are the KPIs in international logistics?
The KPIs that your business will need to achieve for efficient international logistics are consistent on-time delivery rates, inventory management, transportation costs and customer satisfaction.
What is the future of international logistics?
The future of international logistics will be ruled by automation, artificial intelligence and sustainable practices. Optimising supply chain resilience to adapt to changing dynamics is another key goal.
Calculate Your Shipping Costs Now