A Beginners Guide To Logistics Management Flow Charts
Managing logistics is not an easy job and requires expert knowledge and competence. Efficient logistics management should be taken care of by the team right from the raw material to the final stage, managing the entire requirements and transferring them to the right place.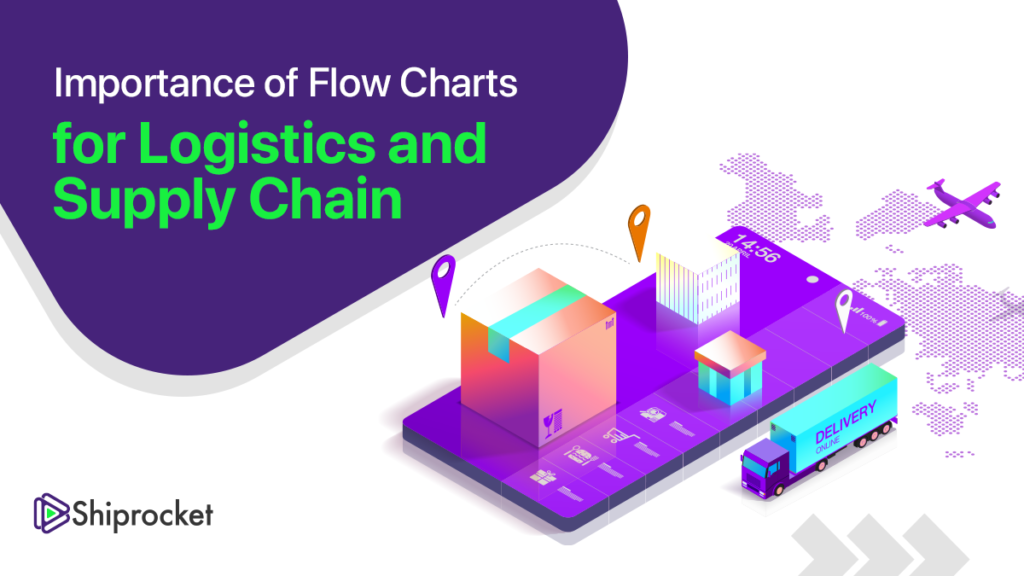 Logistics Management Flow Charts
Logistics management workflows or flow charts are the step-by-step depictions of the processes and sub-processes that are necessary for logistics management in an organization.
Logistics workflows are well-defined, documented, and reviewed charts that are updated regularly to achieve cost-effectiveness and meet SLA's for the final delivery of packages.
Each process and sub-process throughout the logistics management function can benefit from the use of flow charts.
The Benefits of Logistics Management Flow Charts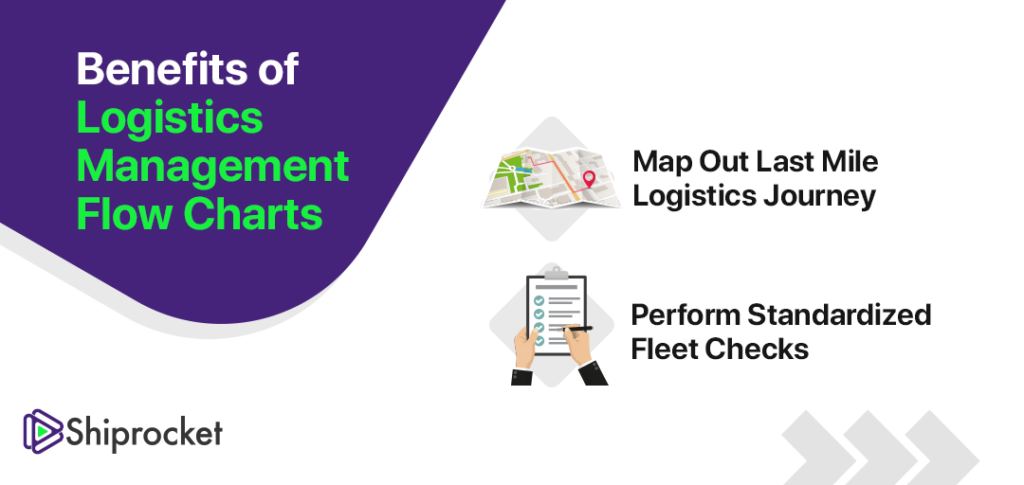 The benefits of logistics management flow charts include several areas such as fleet planning, logistics & transportation, and last-mile logistics. Planning these processes is a great way to improving logistics management efficiency, which typically gives you more satisfied customers.
Workflow charts for logistics can be used in different ways throughout the process, but here are a few specific ways that they can be beneficial to your organization:
Perform Standardized Checks of Delivery Vehicles
Organizations can use logistics management flow charts to perform fleet checks at regular intervals. For example, to check the power steering, GPS connectivity, etc. on the company's delivery vehicles.
These flow charts can be useful for checking all necessary items on delivery vehicles and you can also plan what to do if an item needs maintenance.
Flow Chart to Plan Out Last Mile Logistics
Last-mile logistics is an important concept in eCommerce logistics & shipping. Due to the growing demand for online shopping and fast delivery, Last-mile logistics management costs can be as high in the market. So businesses are focusing on how to manage this process more for delivering packages.
A logistics management flow chart helps plan out the last-mile logistics process and also gives a layout to companies on what should they do in certain situations. It also helps to identify the areas in logistics where most issues are occurring.
Helps Plan Out Delivery Routes
Logistics managers can take help from flow charts to design delivery/pickup routes to help their drivers. The logistics management flow charts can be also be used to plan out delivery routes but and analyze and identify areas of improvement.
Key Areas of Logistics Management Work Flows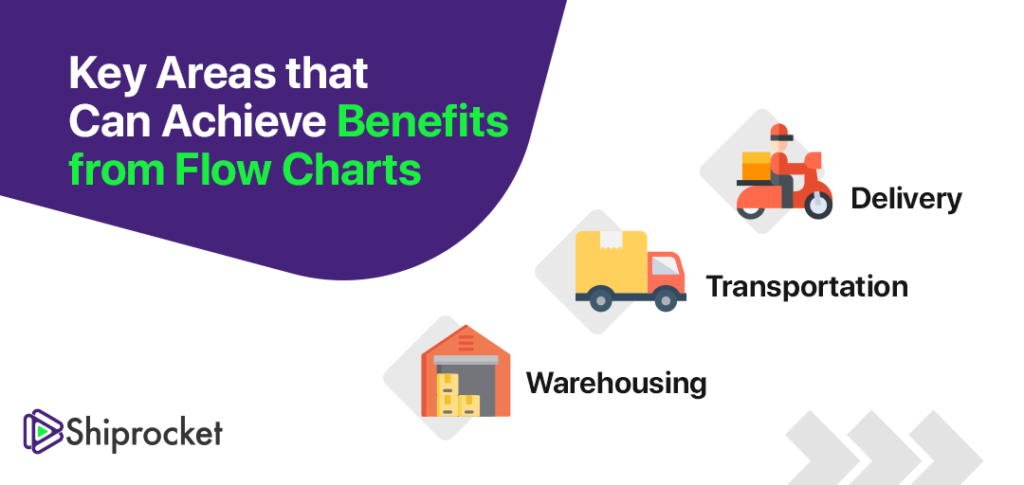 The logistics management flow chart is an essential component of the logistics process that has a substantial effect on delivery cycle times. It also helps reduce error rates in last-mile delivery and results in customer satisfaction. Here are the key areas within logistics that can achieve benefits from workflow charts:
Warehousing
The function of warehousing is about managing, receiving, picking, storing, and loading orders for delivery. Logistics management flow charts can be beneficial in warehousing operations, particularly when managing warehouses with a continuous and repetitive flow of goods.
Flow charts in warehousing can help you to identify any concerns or inefficiencies that are occurring in the process.
Transportation
Transportation is the main component of any eCommerce business. The maintenance of delivery vehicles and transportation assets such as cars, trucks, trailers, etc. typically plays an important role in the scheduling of orders and deliveries from distribution centers.
With the help of flow charts, workflows, and preventative procedures, you can achieve significant benefits in the planning of the delivery process and fleet management.
Delivery
The delivery is the final phase of the logistics process that occurs when the shipment leaves the company's warehouse until the shipment is delivered to the customer's doorstep.
Using flow charts for logistics management can help improve the delivery operations and last-mile delivery by mapping out the numerous decision points that a driver can encounter when delivering a parcel to the customer.
Final Words
When the logistics or supply chain process is well managed, it's easier for companies to maintain their revenue, resulting in higher customer satisfaction and profit margins.
Effectively managing the supply chain processes through the use of workflow charts and shipping solutions can help businesses produce and deliver shipments at a much faster rate, and thus attain that higher profit margins.
Calculate Your Shipping Costs Now