Here is Why You Must Use Multiple Fulfillment Centres For Your eCommerce Business
The world of eCommerce is changing rapidly. Not just in terms of how customers can purchase products, but also how they receive those items. In a fast-paced world where one can get everything with just a few clicks, it has now become all the more important for eCommerce businesses to meet customer needs of delivering orders faster. How can this be ensured? Smarter order fulfillment is the only answer to it.
While smaller businesses opt for self-fulfillment, i.e. they fulfill orders from their own homes or warehouses, medium and large scale businesses usually opt for outsourcing fulfillment to a third-party logistics provider or a 3PL. When you outsource your fulfillment to a third party, you get access to multiple warehouses and fulfillment centers.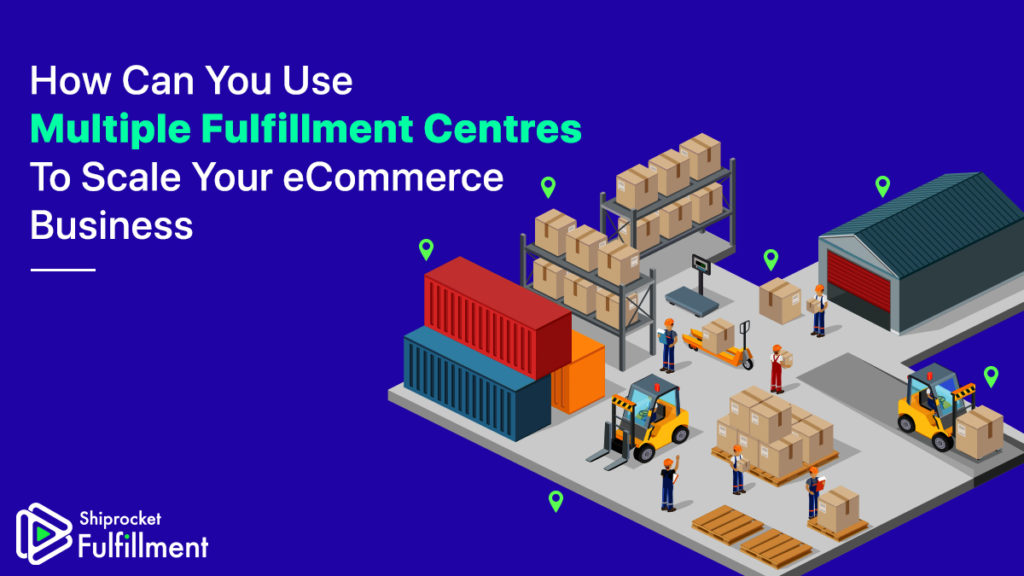 Using a 3PL offering multiple fulfillment centers can be quite beneficial for your eCommerce business. Whenever it comes to the location of a fulfillment center, you must consider where your customers are located. Since your customers don't usually reside in a single geographic region, using one fulfillment center can make it nearly impossible to efficiently reach the majority of people who buy from you.
The best way to reach as many customers you want is by distributing your inventory across multiple fulfillment centers. Inventory distribution is the splitting of products across various fulfillment centers that are strategically located closer to the end customers.
Let us take a look at few of the benefits of tying up with multiple fulfillment centers :
Deliver Faster to Customers
With customers expecting fast delivery of their orders, next-day, or even the same day, using multiple fulfillment centers and storage locations lets you reduce the delivery times.
With today's expectation of next-day delivery and same-day delivery, a longer time in transit can prevent your customers from buying from you in the first place or making a repeat purchase. According to reports, nearly 49% of customers are more likely to shop online if they receive their products the same day or the next day.
For instance, if you utilize fulfillment centers in hubs located in Delhi and Mumbai, it will be easy to get the orders delivered the same day to people living in both the cities, as the inventory will be situated closer to them.
On the other hand, if your inventory is located only in Delhi, it will take a much longer time for the package to be delivered to your customers residing in Mumbai. The faster a customer receives his orders, the happier he is.
Reduce Shipping Costs
When you ship products from only one warehouse, it can take a long time to reach your end customer. A longer shipping distance means increased shipping costs. Thus, you will have no option but to charge your customers for these increased charges. High shipping costs are one of the top reasons for shopping cart abandonment.
Storing inventory closer to your customers helps lower shipping costs because orders will travel a shorter distance. It is always less expensive to ship an order 40 km than 400 km. Of course, having access to a 3PL's network of ecommerce fulfillment centers lets you use multiple facilities without paying for the infrastructure, staff, and equipment yourself.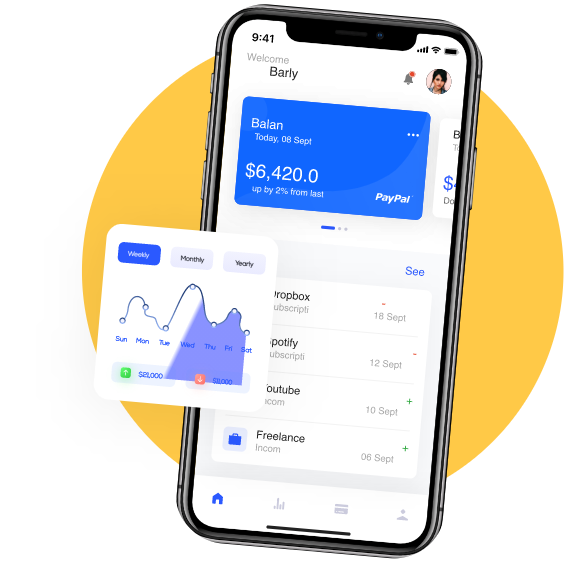 Expansion Possibilities of your Business
Distributing your inventory across multiple fulfillment centers gives you an opportunity to grow your business. As and when your business grows, you will need to expand your inventory volume, which means you need more space to store your products. And growth comes down to speed. If you can get your inventory shipped out to your customers faster, you can deliver more products and improve the customer experience. It's a win-win situation!
Reduce Returns
With multiple fulfillment centers, you can store your inventory closer to your customer's delivery location. This will result in reduced delivery time and cost. Therefore, if your orders reach your customers on time in the best state possible, the chances of return orders decreased by a large margin. Major causes of return include late delivery, tempered packaging, etc. Multiple fulfillment centers can help you avoid these problems and serve your customers better.
Avoid Risk
Using multiple fulfillment centers to store your inventory helps you in having a back up of inventory in other fulfillment centers if, for any reason, a package cannot leave a particular fulfillment center. For example bad weather conditions. Bad weather conditions or any other natural calamity prevent shipping companies from making it to the fulfillment center and causes delays in shipping. This impacts the order delivery process. When you split your inventory across multiple fulfillment centers across various cities, you will have backup inventory in the other locations.
Easier Access for Clients
Depending on your business nature, some of your customers may prefer to arrange their product delivery or pickup. Your customers may also inquire about different distributors to check inventory or operations before deciding to go ahead with the purchase.
If you have fulfillment centers at multiple locations, it will make it easier for the prospective buyers to see the inventory or pick their product themselves.
Increased Customer Satisfaction
Greatest customer experience and delivering the highest customer satisfaction is the topmost priority of all the businesses these days. Customers' loyalty is no longer based on the brand name or products or its price. Their loyalty is now dependent on the service they receive and their experience with the brand.
Faster delivery of the product, lower or no shipping cost, etc. help improve customer satisfaction. A higher level of satisfaction leads to repeat business, and multiple fulfillment centres can be a great strategy to achieve this.

Shiprocket Fulfillment – The Ultimate End-to-end Warehousing and Fulfillment Solution for your Business
Shiprocket Fulfillment is end-to-end order fulfillment and warehousing solution for your business. We offer fulfillment centers in different parts of the country making shipping within cities and within zones much easier. With a network of fulfillment centers and tech-enabled infrastructure, Shiprocket Fulfillment lets you simplify your inventory management, warehouse operations, and other logistics needs. You get to increase delivery speed by up to 40% while reducing shipping costs by up to to 20%.
All eCommerce businesses are now in a competitive spirit, which is getting them to explore further into the field of smart order fulfillment, one of the aspects being storing inventory in multiple fulfillment centers. It's time for you too to outsource your order fulfillment needs to an experienced fulfillment provider who can provide you with the right fulfillment center locations for your eCommerce business, based on your customers' locations.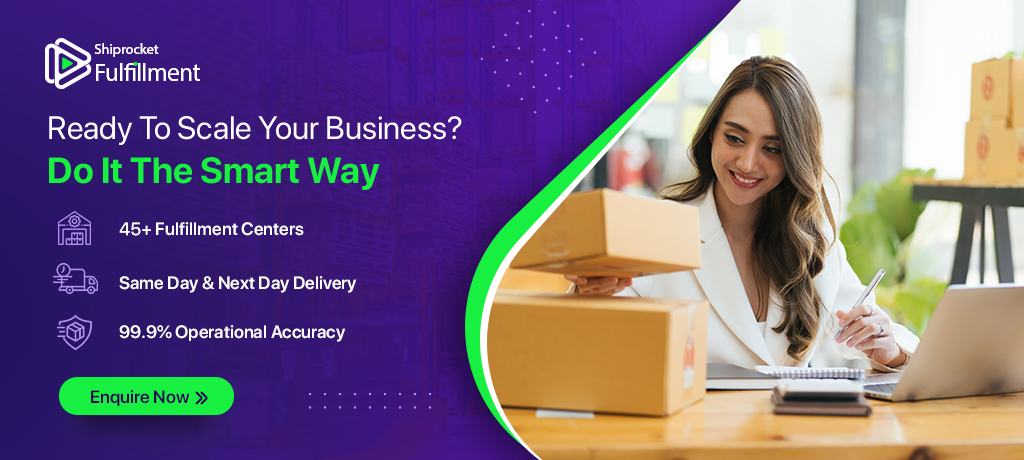 Calculate Your Shipping Costs Now