Courier Partners
Online Marketing
Pickup and Delivery Updates
Shiprocket
Official Courier Partners for Shipping Amazon Orders in India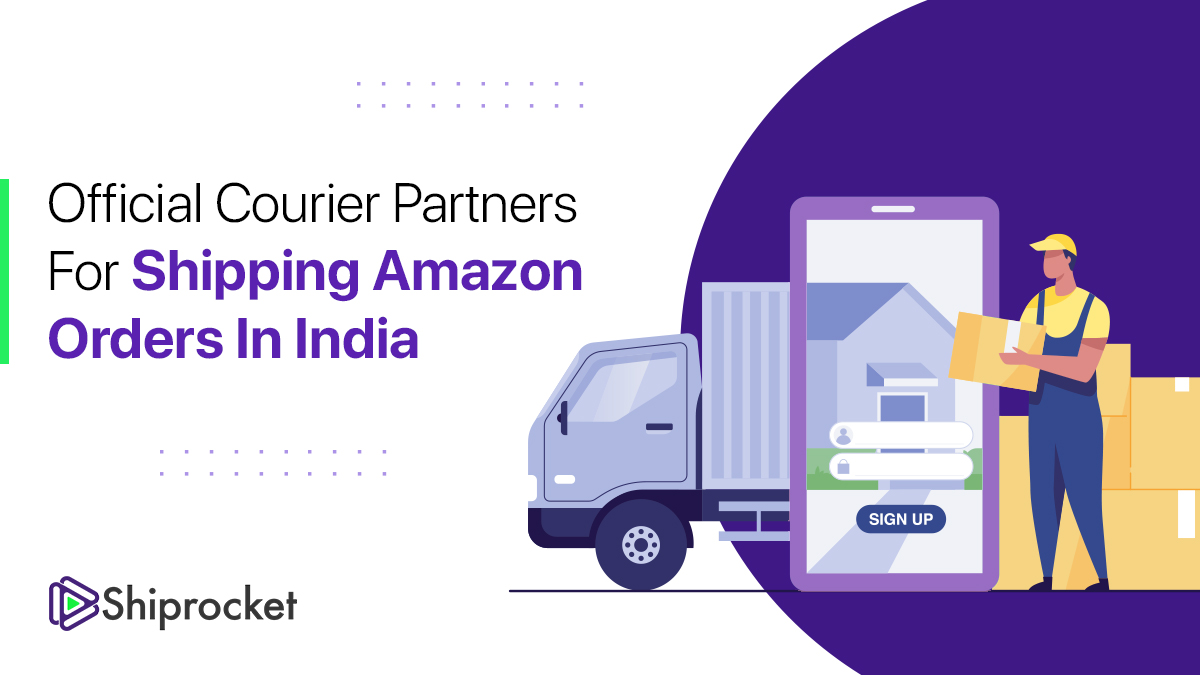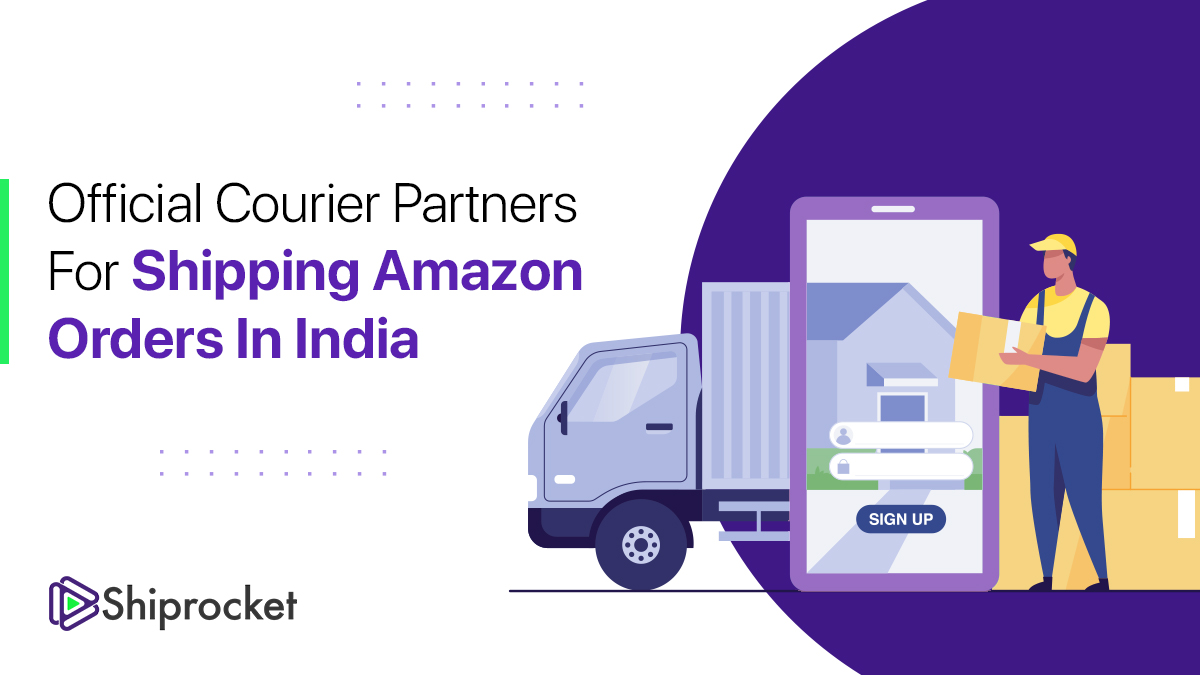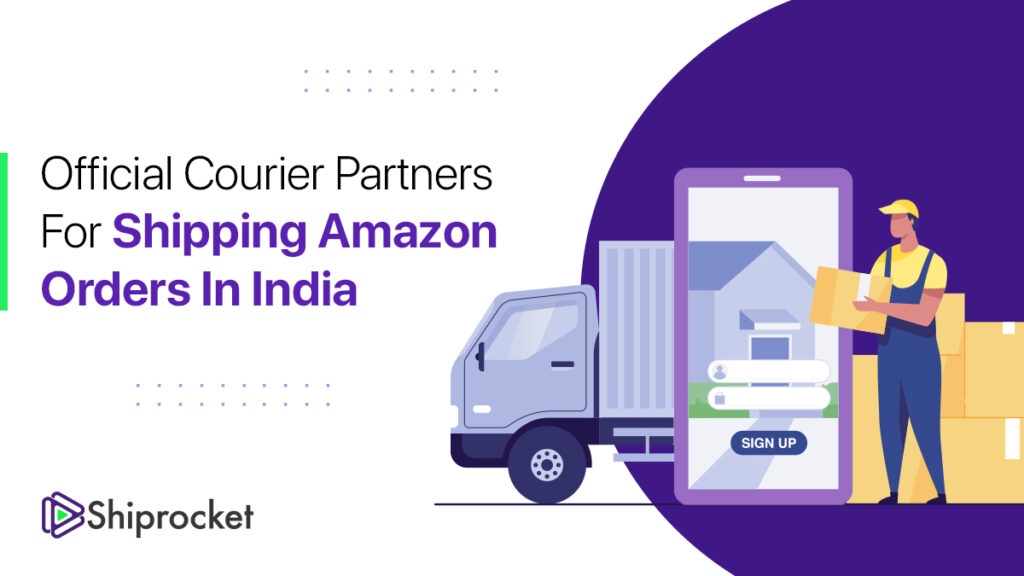 eCommerce shipping is vital for online ecommerce businesses. Finding the right partner is a big task. One of the biggest names in the eCommerce industry, Amazon needs to be extra careful when choosing the courier partner. It is one of the most visited online marketplaces in India.
Whether you are a newbie or looking to expand your business reach, you might be unable to figure out which logistics partner would be ideal for shipping your Amazon orders. You can choose one from the official Amazon courier partners list or opt for shipping solutions like Shiprocket.
Shiprocket enables sellers like you to choose the delivery partner based on various metrics such as shipping cost, returns, RTO charges, etc. You can also select the best delivery partner suited to their needs using the Courier Recommendation Engine (CORE). The entire shipping process is made hassle-free and transparent. With Shiprocket, you can ship to 29000+ pin codes and 220+ countries*.
Here is the official Amazon courier partners list for shipping your Amazon orders in India.
Official Amazon Courier Partners
Amazon
Amazon itself has the most advanced fulfillment networks in India. You can store your products in Amazon's fulfillment centres, and then they pick, pack, ship, and provide customer service for these products. They can help you scale your business and reach more customers with the Amazon Logistics Franchise Network.
BlueDart
It is one of the best Amazon courier partners. They have a proven track record of timely deliveries at a low cost. The USP of the Blue Dart is its quick delivery. It has a presence in over 220 countries across the world. BlueDart can help you ship your orders rapidly through their express delivery mode without burning a hole in your pocket.
FedEx
FedEx has a less complicated and hassle-free shipping process, especially regarding eCommerce shipments. FedEx offers express shipping options and COD services to increase customer satisfaction and faster delivery of products.
Delhivery
Delhivery is best known for its reliability. Delhivery offers services for reverse logistics and International shipments. Moreover, it caters to the needs of various successful eCommerce businesses in India through its various services like Delhivery Express.
eCom Express
eCom is a new player in the industry. Yet, it is suitable for those looking for shipping and logistics services. They offer services at a reasonable rate and are best known for quality service and response timings.

Why must you Consider Shiprocket as a 3PL logistics Solution for Shipping Amazon Orders?
Shiprocket is a 3PL logistics platform that focuses on reducing courier charges by bringing the courier companies and eCommerce websites on a common forum. It gives its users an option to choose from the list of courier companies based on various metrics such as rates, pin code coverages, returns, and more.
The three significant benefits it offers to your customers over any other courier partners:
Save up to 15% on your return orders
Insurance coverage for lost shipments
29000+ serviceable pin codes
E-commerce companies can choose the best courier partner to ship Amazon orders with such excellent options. But, the most crucial task is to analyse the requirements of your business. And then, you could choose the one which caters to your priorities.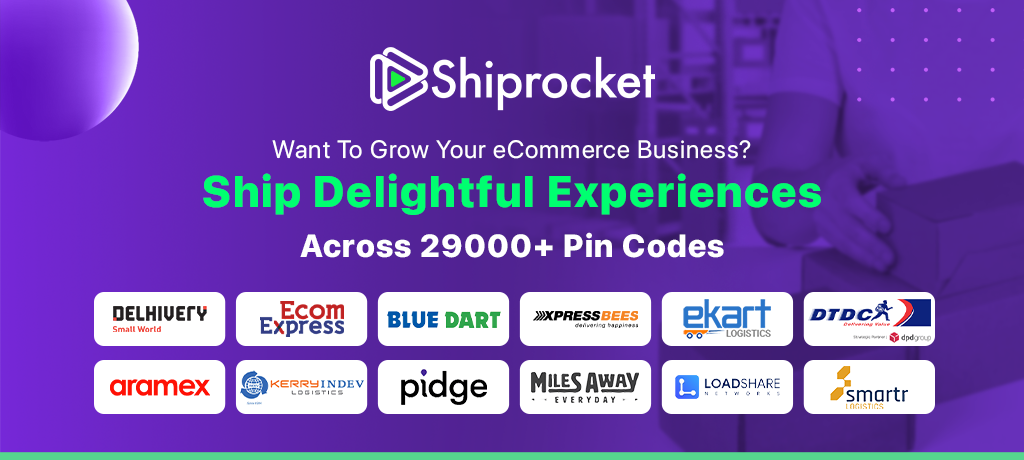 Calculate Your Shipping Costs Now