Product Updates
Shiprocket Product Updates From September to Simplify eCommerce Shipping & Fulfillment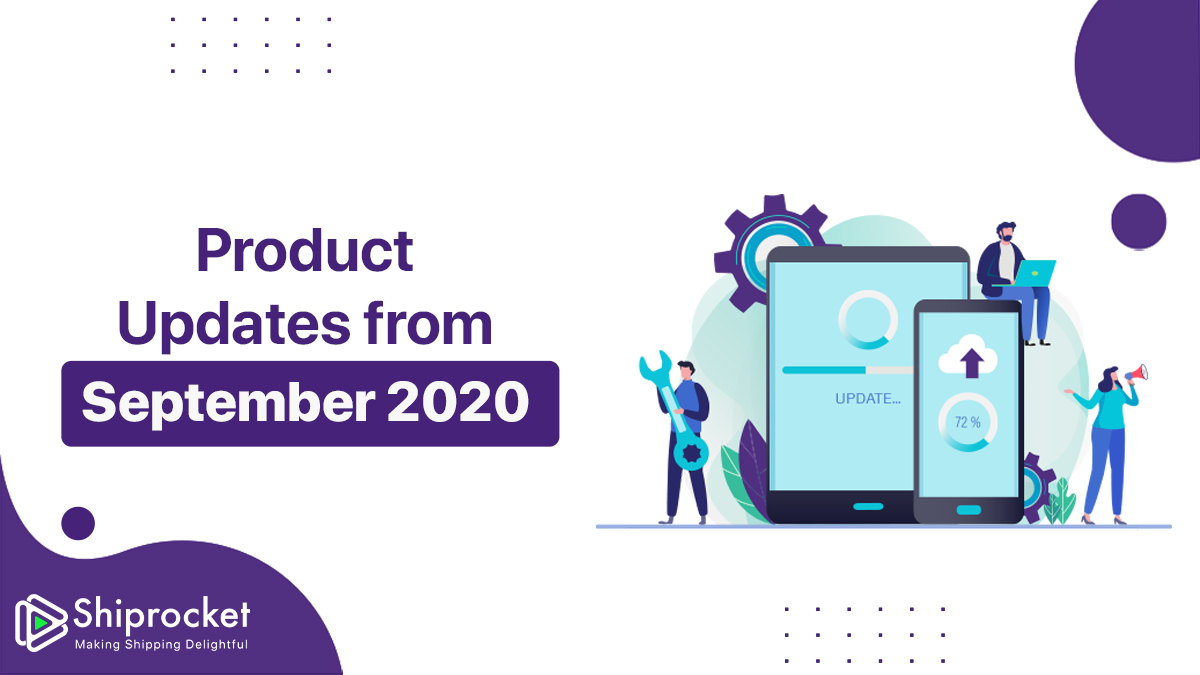 2020 has been an unusual year for us. From a complete nationwide lockdown to changing purchase trends, we have seen it all. Through all this, Shiprocket has consistently worked to ensure that sellers receive the best platform to deliver their products seamlessly across the country, even during the most trying times.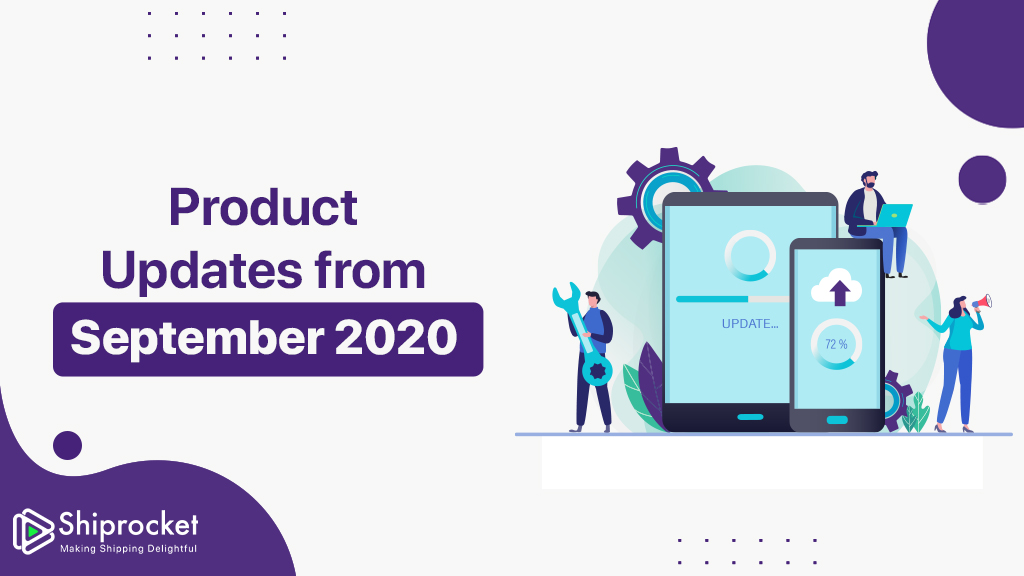 Every month, we try to innovate and incorporate exciting features into the platform. This month was no different. In September, we have included several new updates to ensure the shipping is accessible and discrepancy free. We have also taken a step forward and launched something exciting so you can get an end-to-end fulfillment experience for your business.
Without much ado, let's get started and see what these new updates are.
Unlock Accessibility With New Mobile App Features
We have always worked on making shipping more simplified and accessible to you with every update. In this update, we bring you an upgraded Android mobile application. If you haven't updated your Android mobile app yet, now is the time.
The new update brings in several new features like registering for training sessions and checking shipping charges and transactions in the shipping wallet.
Time is usually not our side when shipping large volumes of goods. Hence, to make sure you can take action on delays instantly, we've added a feature to raise escalations from your Android mobile app directly.
Here is how you can access and utilize each of these features.
Register for Training Sessions
Go to the left panel in the mobile app and select 'Training'.
Next, select the date on the calendar or simply register for an upcoming training session.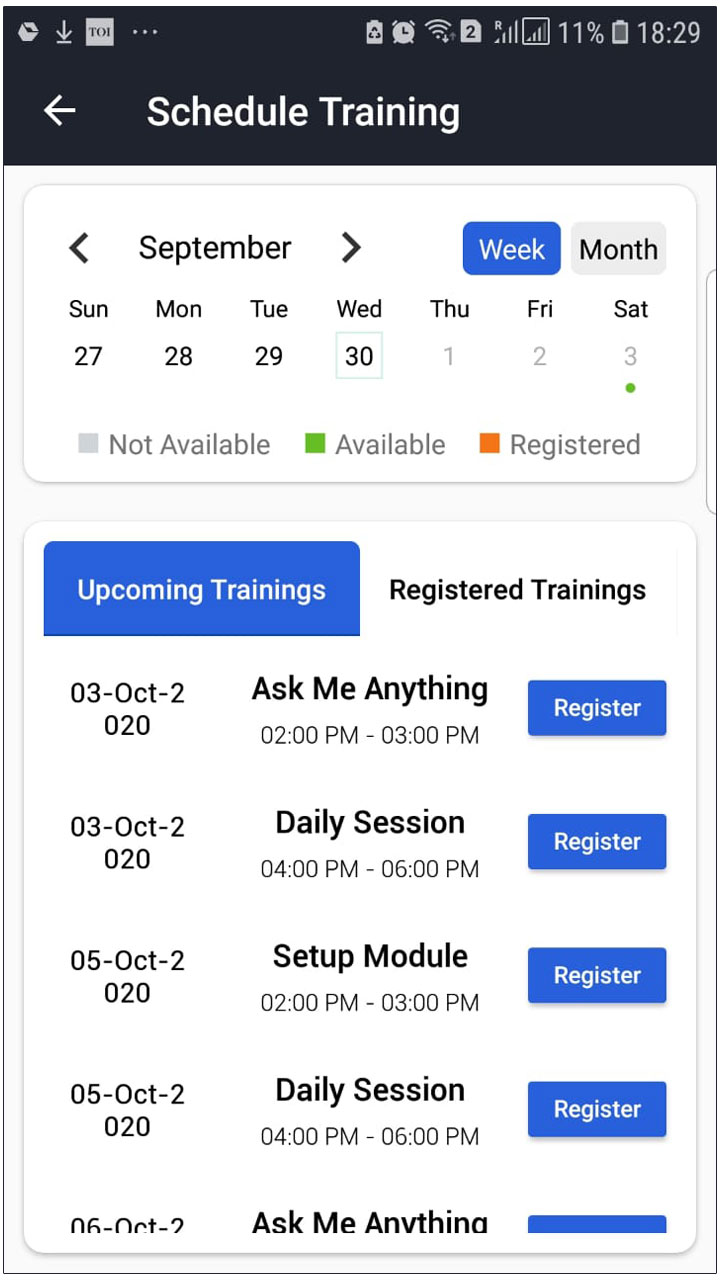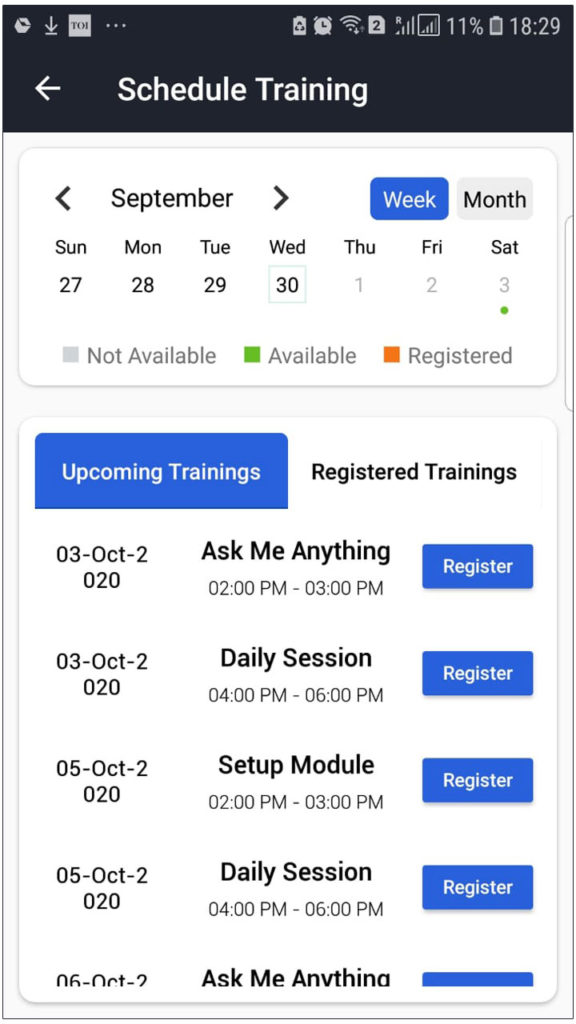 Check Transactions Done Through Shipping Wallet
Go to the left panel in the mobile app and select "passbook".
Here, you can find the recent AWB shipping charge transactions.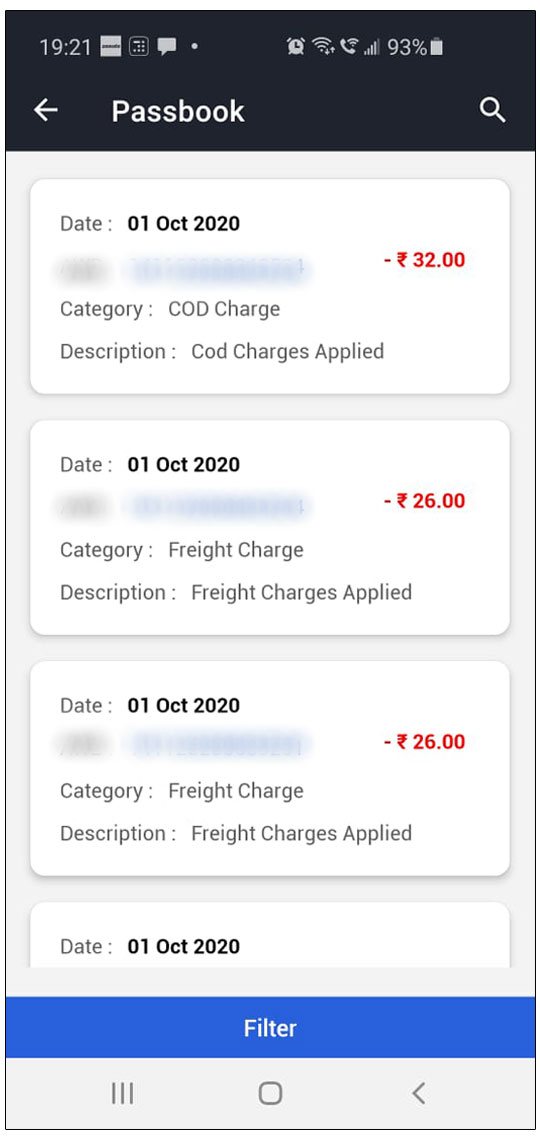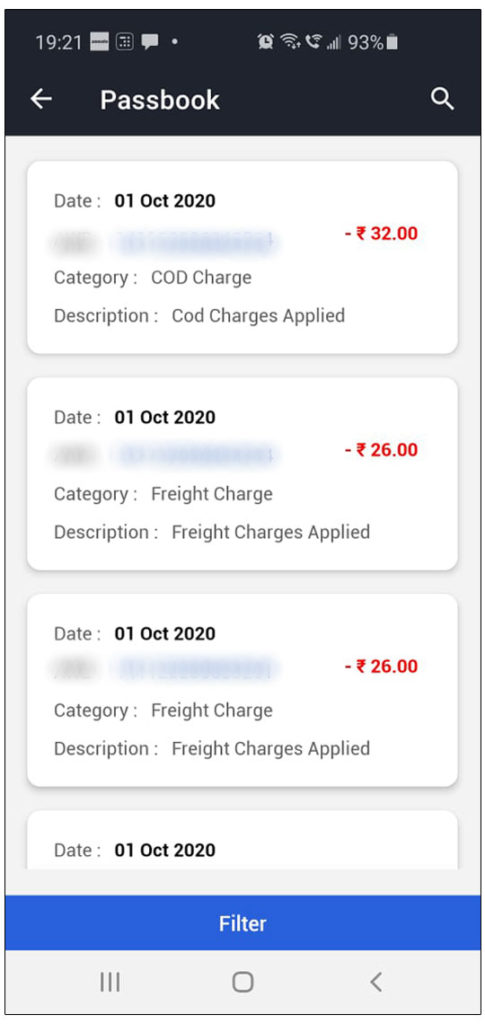 Raise Escalations for Delivery Delays
Once the Estimated Delivery Date of the shipment is crossed, you will be able to raise an escalation right from the mobile app.
Go to the 'View Shipments' section and select the shipment you want to raise an escalation.
Simply go to the help section and select 'Delivery Delayed Escalation.'
You will be able to escalate your request from here.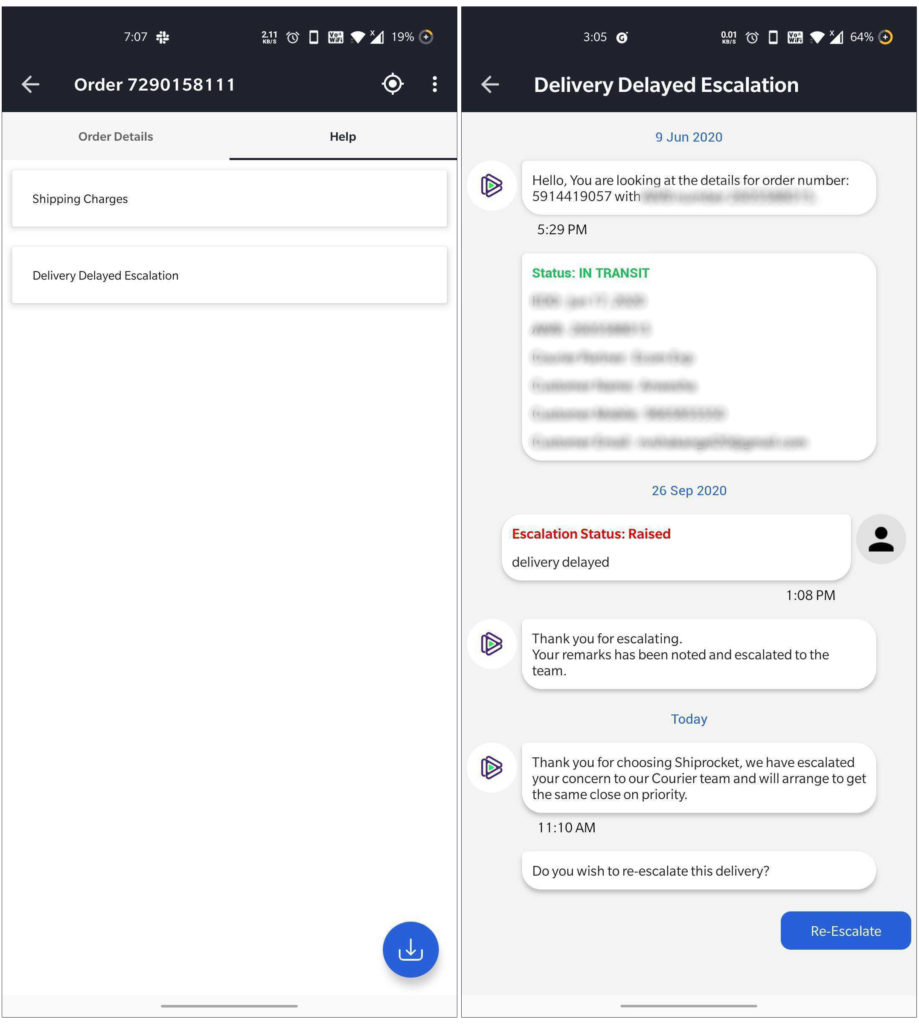 Note: You can only raise an escalation if the shipment is in the shipped/in transit/delayed status.
Reduce Weight Discrepancies
Decrease weight discrepancies by uploading your package images right after you assign the shipment to a courier.
Eliminate any chances for the disputes by sharing tangible proof of the shipments showing your package's weight and dimensions.
Save time and resources by avoiding weight discrepancies and utilizing your essential time in more relevant business operations.
Here is how you can use this vital update –
After you assign a courier for any shipment, you can add package images to your order in the "Ready to Ship" tab.

Click on the "Add Package Images" button and a pop-up asking to upload product images will show –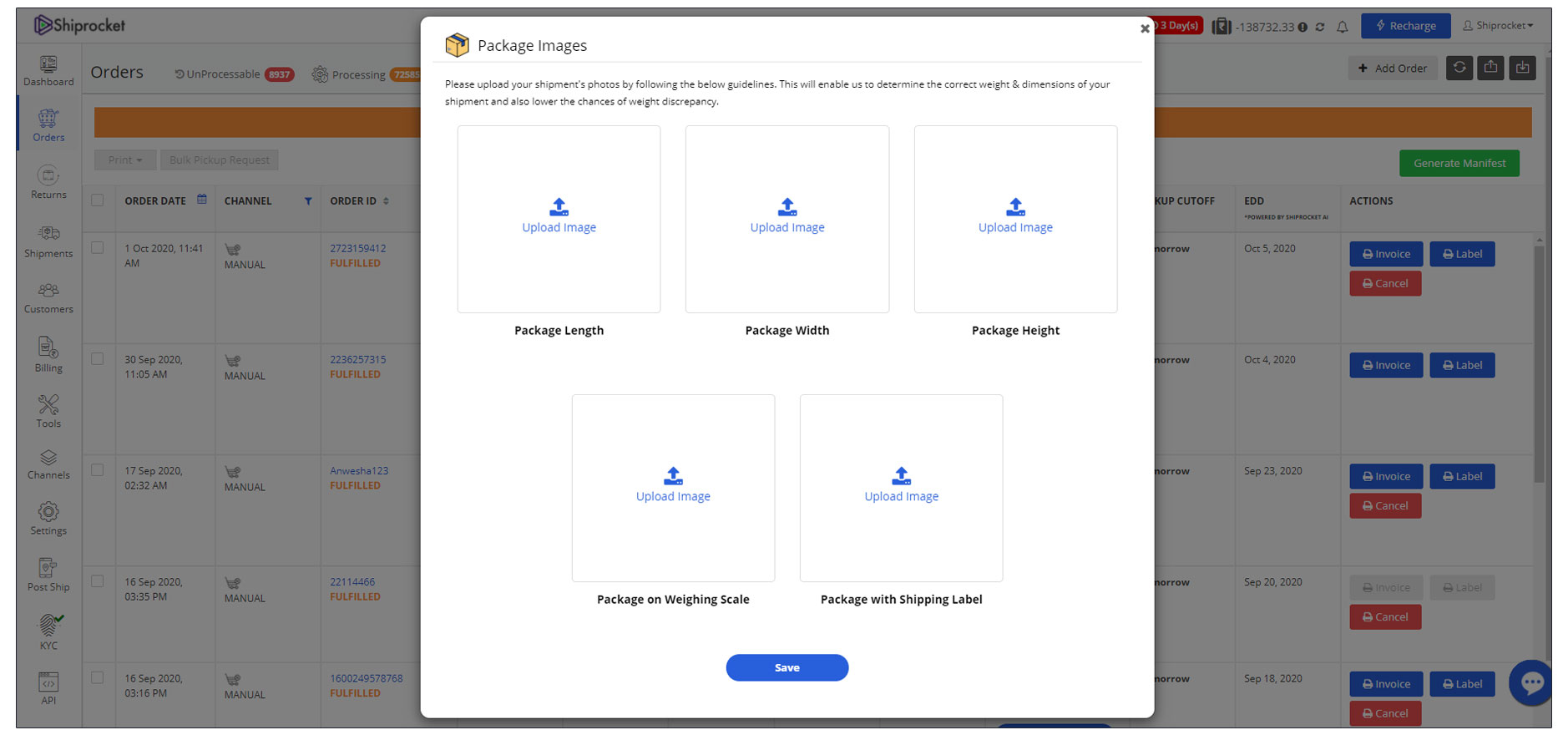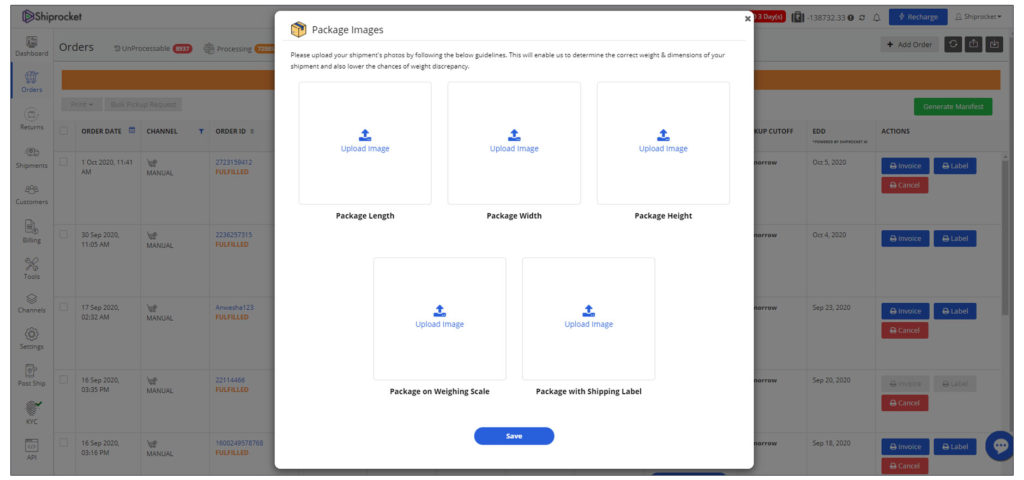 Upload the images of the product and click on save. All photos will be added to the respective orders for further use.
New Fulfillment Centers
We are excited to announce that Shiprocket Fulfilment now has new fulfillment centers in Mumbai, Delhi, Guru gram, and Kolkata.
To make e-commerce fulfillment a streamlined and simplified process for your business, we have worked extremely hard to ensure that all logistics and fulfillment operations are taken care of.
Hence, we bring you these technology-enabled fulfillment centers so you can store your products in different parts of the country and deliver products much faster.
All Shiprocket Fulfillment centers are equipped with the best warehouse and inventory management technology to ensure seamless order processing right from when an order comes in until the time of delivery.
With a robust delivery network backed by Shiprocket's logistics partners, these fulfillment centers can prove to be extremely helpful in providing powerful shipping to you and delightful shopping experience to your customers.
Here is a sneak-peak into the Kolkata and Bengaluru warehouse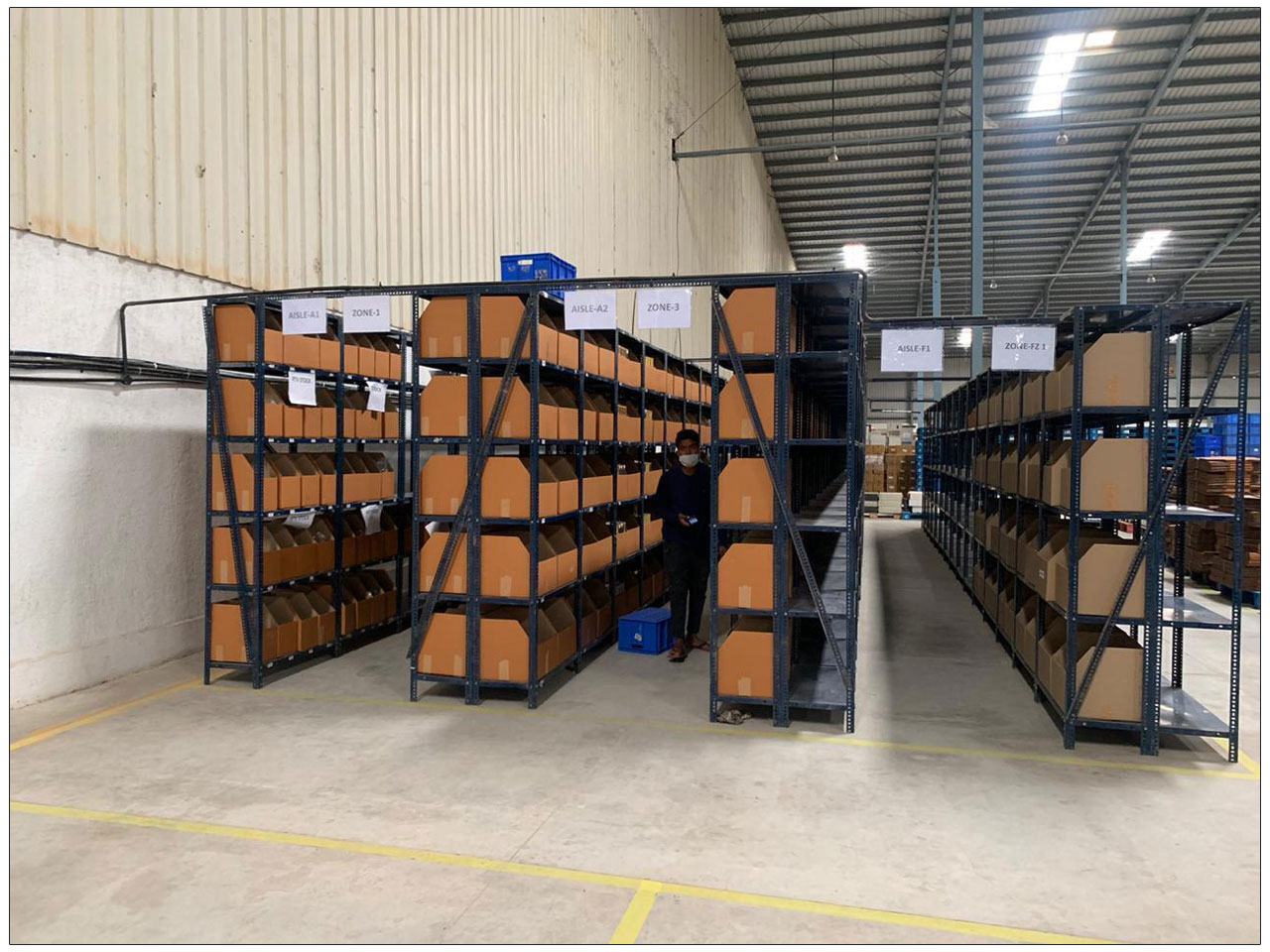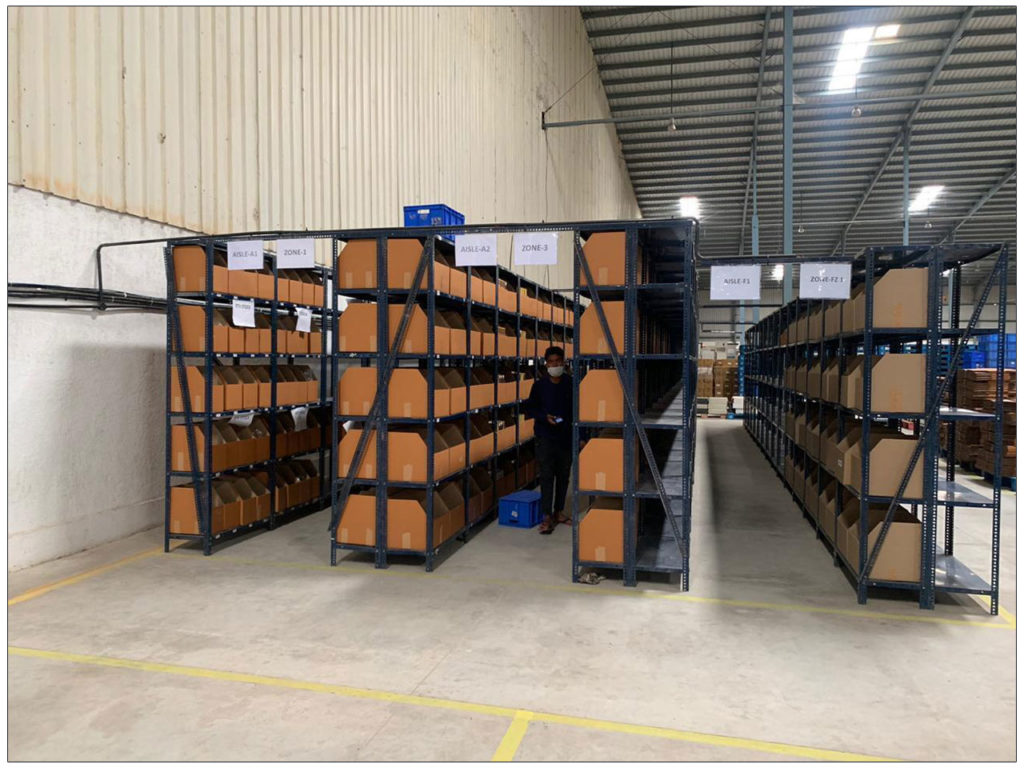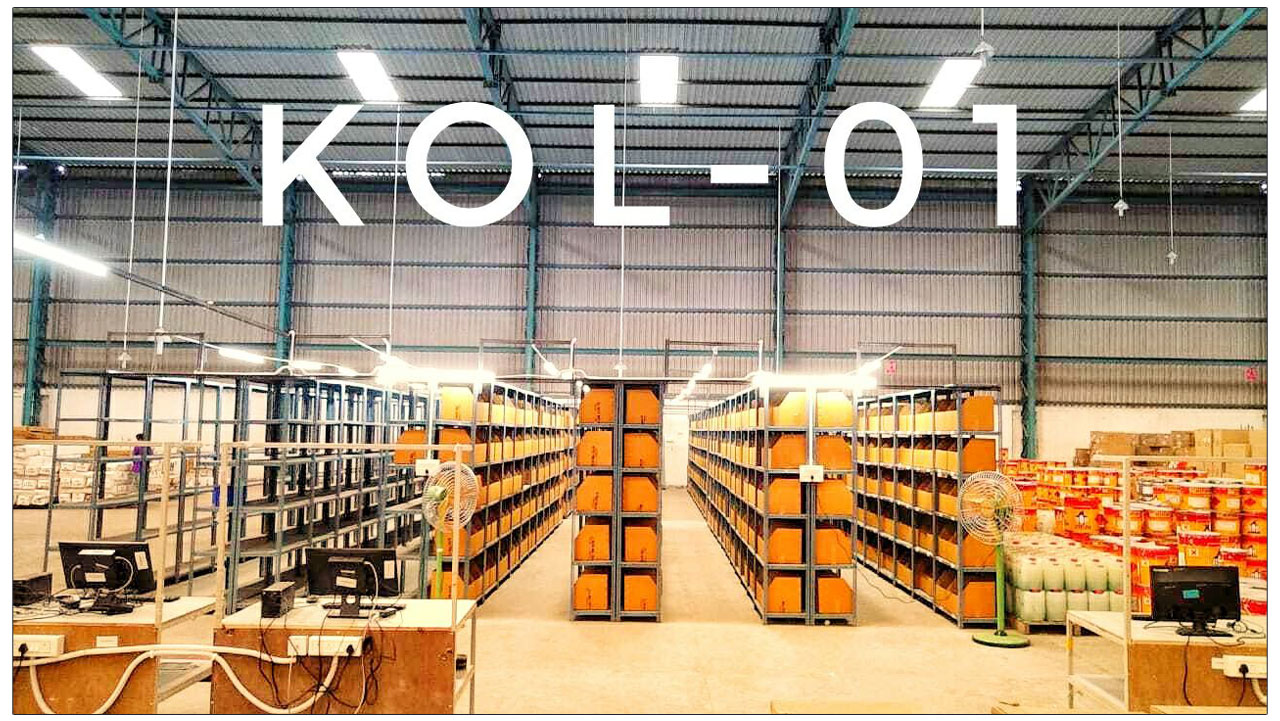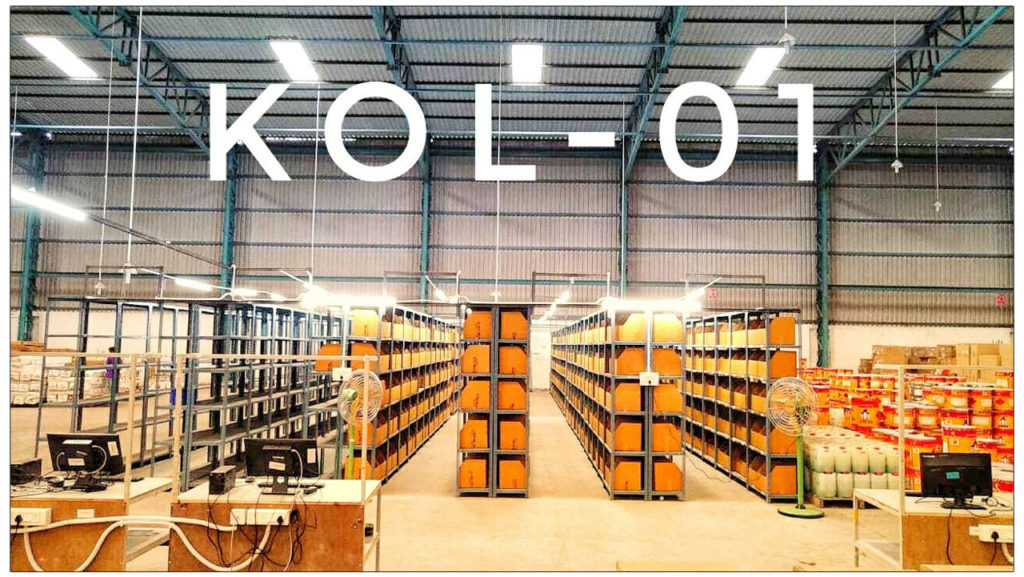 Final Thoughts
We strive to improve our platform and provide you with a seamless solution so that you can ship hassle-free and provide a positive shopping experience to your customers. If you have any queries regarding these updates, comment below!
Calculate Your Shipping Costs Now