One of the most effective forms of marketing is word of mouth. But it is very difficult to control it. What your customers will say about you, whether positive or negative, is never in your control. Besides, you can never force someone to talk about your brand. But the bottom line is that your customer's voice holds power. In fact, more than your voice in advertisements or other marketing efforts.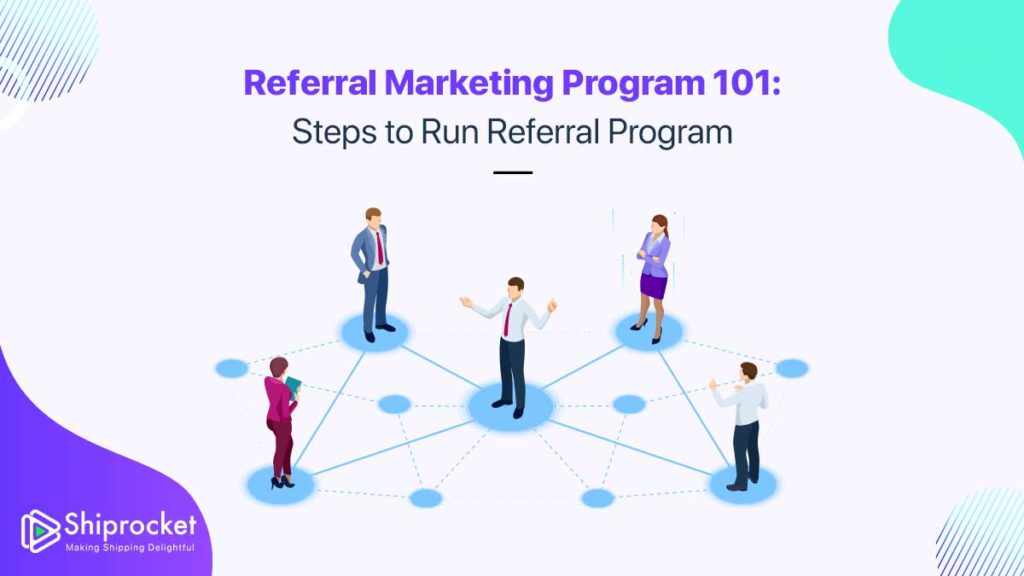 In fact, as per studies, many customers say that they trust referrals from their known ones, and word of mouth is a key influencer in their decision-making. And why not, whenever any customer needs a product, he is most likely to ask a family member or friend for recommendations. You want to buy an air conditioner; you ask your family member which air conditioner they use and if it is good. Similarly, you might also turn towards online product reviews to know the honest words of the customers.
Referral marketing is when you use the positive words said by your current customers to influence the decision-making of your potential customer. In essence, a referral is when one customer recommends a brand or product to another (potential) customer. This referral or word of mouth is certainly a big help for many businesses – from clothing and accessories companies to banks and electronics companies. Referral programs can help bring in a lot of new customers.
Why Referral Marketing Matters?
Referrals are an important part of marketing strategies. They compel and recommend others to look for products and services offered by your brand. Notably, these recommendations are trustworthy for most of the potential customers.
As per a study by Nielsen, around 84% of people find word of mouth trustworthy and they find it influential as well. This makes sense as well. If someone tells you how good a product is, you are likely to try it once. You might be looking for suggestions for the products. And who is better to listen to than your family and friends that you already trust.
And if we compare referral marketing to other methods of marketing, it has significant benefits. Referrals require no or very low financial investment. However, it brings good (read best) results. Referrals are built on existing relationships with customers, and this fosters engagement and loyalty. Besides, referral program has the potential of creating a viral network effect as well. Notably, one referral can lead to 2, 3, 4, and so on customers.
What is a Referral Program?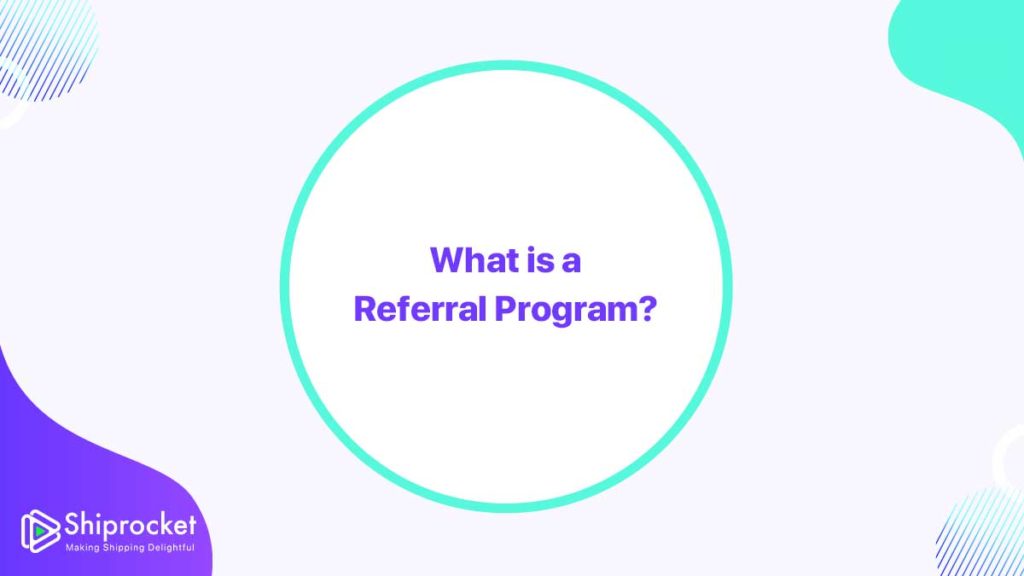 If you want your customers to refer you to other customers, you need to give them exceptional services. With this on offer, your customers will be more than happy to refer your brand to others.
However, happy customers don't always spread the word about your brand and products. So, you need to encourage them to spread the word around, and a referral program will come in handy here. You need to have a standardized way to invite and reward your customers for taking and sharing your brand with other customers.
You can learn to create a referral program – this will guarantee your business will get a lot of word-of-mouth referrals. For example, you run a ladies' garments brand. You can run a referral program that will give them Rs. 100 off to the customer and the referred customer on their first purchase.
What is the Need for a Referral Program?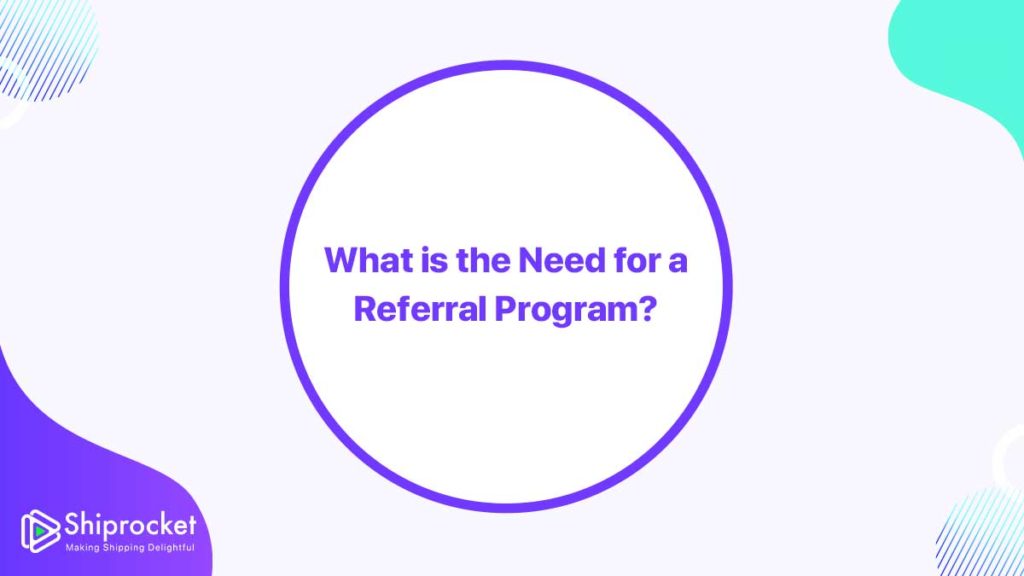 A referral marketing program can help businesses get new customers at a very low cost. Referral marketing has low CAC (customer acquisition cost) than other types of marketing methods. The cost for the referral marketing program is fixed and paid only per performance. Besides, customers coming from the referral program are high-value customers.
Steps to Launch a Referral Marketing Program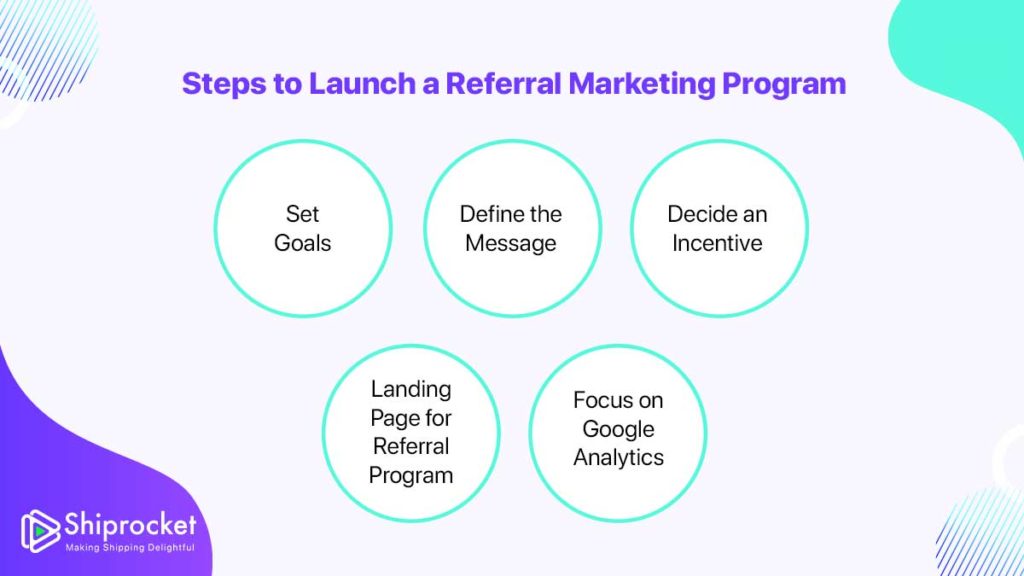 Set Goals
Before you sit down and make a referral marketing plan, think about why you need one. What is the need for it? How will it help you and your business? What do you need from a referral program? Of course, you want to increase customers with referral marketing. But what else? Perhaps you want to grow sales, increase customer loyalty, or turn your customers for a lifetime.
You must identify and set these goals so you can measure your program's success later. This way you have something to refer to and measure how effective your program is.
Define the Message
The referral program must be easily understandable and doable. If it is not easily doable, your brand won't get the required focus from the customers. So, clearly outline your program, what your customers have to do, and how they have to do. Have a clear call to action.
Decide an Incentive
Merely asking your current customers to refer your business to others won't entice them to do it. You need to offer them something, maybe an incentive. This can be a monetary incentive like a discount coupon. Whatever incentive you decide, ensure that it makes sense to your brand as well as the customers. Put yourself in your customers' shoes and think about what they might like in the offer or what might benefit them the most.
Landing Page for Referral Program
There is a need for one central location where your customers can get all the important information related to your referral program. You can make a dedicated landing page for the referral program on your website. Remember, the customers must find it easily.
You can include the page in the main navigation of the homepage of your website to make it easily accessible. Then you can optimize the page using SEO practices to ensure your customers can find you. This page will have the main message, CTA, and the details regarding how to submit referrals. If possible, you can also include a referral form on the landing page to make submitting a referral easier for the customers.
Focus on Google Analytics
When you launch a referral program, ensure that you have Google Analytics or software set up to measure the result or success of your campaign. You can measure where the referrals are coming from.
With the analytics, you can understand which channels are most successful for getting referrals. Thus, you can boost your efforts there. If some channels are not performing well, you can improve your efforts or redirect your efforts somewhere else.
The Final Say
Referrals marketing programs are indeed the most trusted methods of advertising your products and brand. They also help with lead generation by rewarding people for helping find new customers. Referral marketing is a low-cost method of marketing to bring onboard new customers. It is not a strategy that always happens organically. But with a little bit of your efforts, you can encourage your customers to refer your business and brand to other potential customers. Businesses that have referral programs in place can track the success of the program, incentivize the customers that promote the products and increase customer retention as well as acquisition.
Calculate Your Shipping Costs Now