Here is How Relationship Marketing Can Help Grow Your eCommerce Business
When you first start your eCommerce business, your main goal is to acquire as many customers as possible. Once you direct all your energies into acquisition, you then sell your products widely. But what about the customers who visit your website and purchase from your store regularly? Is there anything you do to cater to the needs of these individuals? Most businesses target most of their resources towards acquiring new customers, but very few take the efforts to build lasting relationships. Therefore, only a few companies become successful brands.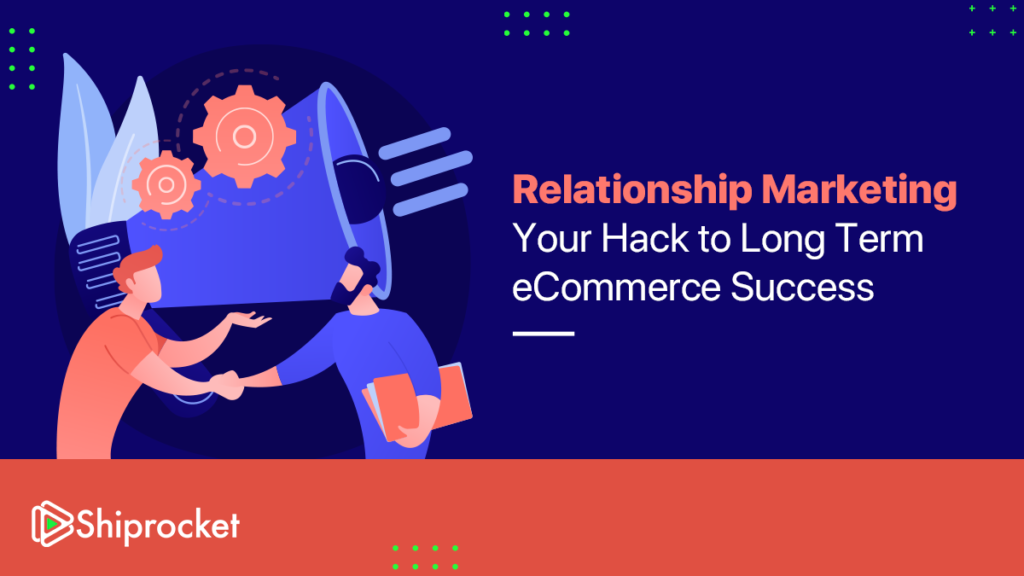 Let's have a look at relationship marketing, a personal tool to build your army of brand evangelists, and its role in your eCommerce strategy.
The Concept of Relationship Marketing Explained
Remember, when you were young, your mother went to the same grocery store every time to buy the ration for the house or how you went to the same stationery shop every time you wanted a new pen? Ever wondered why? Maybe the shop offered you a better price than the others, you liked the service they provided, they always had the product you wanted, or they ordered it for you specially. It could be any of these reasons.
Relationship marketing is that customer relationship management aspect that focuses on building loyal customers and long-term customer engagement. The end goal of relationship marketing is to focus on individual sales and create strong customer connections with customers or businesses. This can pave the way for word of mouth promotion that can help generate more leads.
Relationship marketing is a contrasting concept to the transactional model based on instant returns and customer acquisition. Even though customer acquisition is a critical concept aspect of every eCommerce business, it does not guarantee retention and long-term loyalty. Ultimately repeat business with customers is what helps build strong brands. Relationship marketing is a helpful tool for that.
According to Bain & Company, increasing customer retention rates by 5% can increase profits by 25%.
An active eCommerce seller already knows the math that acquiring new customers is 5-25 times more expensive than nurturing existing ones.
Therefore, relationship marketing plays an essential role in the eCommerce strategy you build for your business.
Role of Relationship Marketing in eCommerce
A report by Zendesk says 39% of consumers do not shop with a vendor for over two years after having a negative experience.
This means you need to ensure that your website's customer shopping is delighted by the service and the products you sell. Are you doing anything to re-engage or resell your product to them?
This is where relationship marketing pops in. Relationship marketing can be extremely beneficial for developing long-term business relationships, leading to many re-purchases and increasing customer lifetime value (CLV).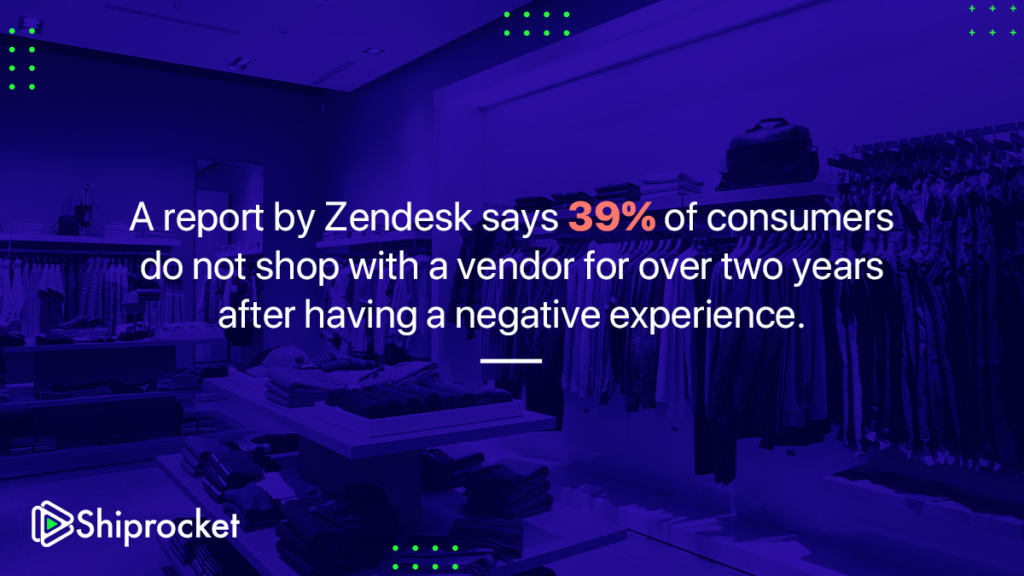 Moreover, a report by experience matters says the loyal customers are 5X likely to forgive negative experiences and 7X as possible to try a new offering. Hence, relationship marketing can elevate your eCommerce strategy and engage the customer on a deeper level. This, in turn, will help you sell more and also market your brand better through your customers.
Benefits of Relationship Marketing
Customer Advocates
Relationship marketing helps you build strong customer advocates for your eCommerce business. If you create and work on developing a strong emotional connection with your buyer, you can be rest assured that they will promote your brand further within their circle.
In other words, they will become brand advocates for your business.
Thus, if you build strong relationships with a hundred customers, you can expect them to bring in at least 5X more customers to your store.
Profitable Customers
Working on building long-term relationships also ensures that your buyer trusts your brand. This means that they will re-purchase from your store, and your website will be their priority for shopping. Also, profitable customers are more likely to purchase new products that you may launch, as we mentioned before.
Long Term ROI
Customers who stick with you for an extended period will help you reduce the long-term return on investment. They will also bring more buyers to your store, which will help you increase conversion rates and decrease cart abandonment rates.
Positive Reviews
Relationship marketing can help you gather a lot of positive reviews for your website as the customer will comment about the product and the service you offered, after-sales support, and the entire customer experience that led him to choose your brand over the competitors.
Stronger Brand Image
Also, more long-term and happy customers are a symbol of a strong brand image. For example, take Apple. Even though their products are expensive, they have great sales because of the support and experience the customer is given while they purchase the product. Also, Apple has prioritized people over the years to build long-lasting relationships with its customers.
How to Incorporate Relationship Marketing in your Strategy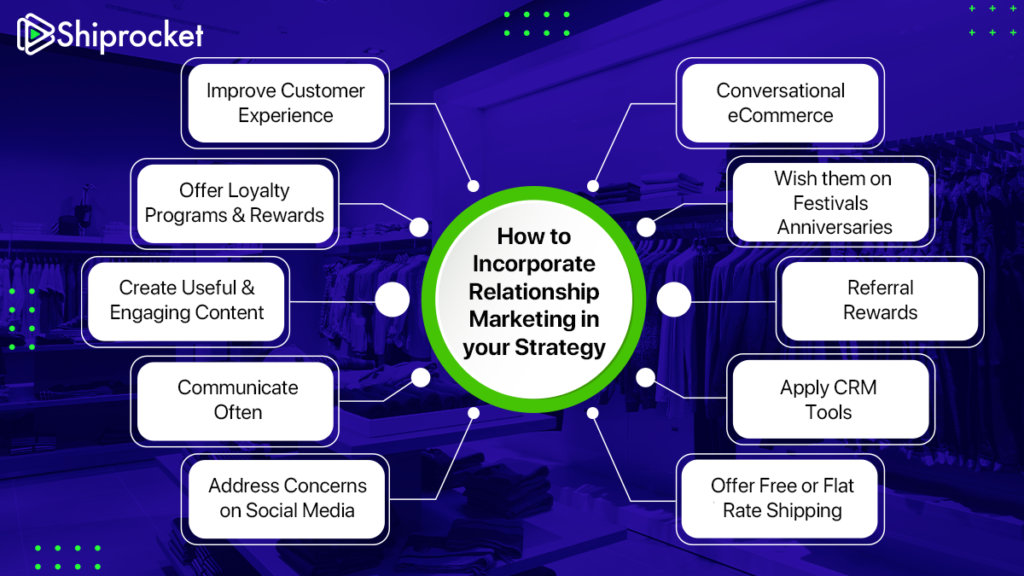 Here are a few ways with which you can incorporate relationship marketing into your eCommerce marketing strategy –
Improve Customer Experience
It is vital to improving the customer experience of your store. You must hire a team that is experienced and can provide your customers with answers to their queries. You must have a customer-first approach to ensure you have a strong relationship with your customer.
Offer Loyalty Programs & Rewards
Record your customer for sticking with you. Run loyalty programs to reward your customers with shopping points, discounts, and other benefits. This encourages customers to shop with your brand. You can also have several levels of this loyalty program and give your customers additional services when they cross each level.
For example, Westside runs a loyalty program for its Clubwest members. These members get birthday discounts, additional discounts on cards, and gifts when they shop above a certain amount.
Create Useful & Engaging Content
Customers visit your website looking for answers to their queries. Provide your existing customers with access to free e-books, blogs, infographics, demos, etc., so they feel exclusive and unique. You can also provide them with access to your newsletter or tips and tricks for using their products.
Communicate Often
After a customer purchases an item from your store, write to them while data asks them about their experience. If they reply, you can strike up a conversation and ask them about any issues they might be facing. You can also ask them about their well being and solve their concerns proactively. This will make them realize your customer-centric approach.
Address Concerns on Social Media
Since social media is a robust tool today, people usually resort to commenting on your social handles if they have any negative, positive feedback or any query regarding the purchase. Do not ignore these. Answer to every comment, DM, that you receive. This will help you convert a negative experience into a positive one and give you a chance to develop a lasting relationship with your customer.
Conversational eCommerce
Make use of chatbots on your website to make your support more accessible. This will help you address your customer's queries round the clock, and your customer can get in touch with you much faster. You can also include voice assistants to help them improve their shopping experience.
Wish them on Festivals & Anniversaries
Developing an emotional connection with the buyer proves that you value them. A great way to do it is by connecting with them on special occasions. Therefore, you can wish them on birthdays, anniversaries, and also offer special discounts.

Referral Rewards
Give them referral benefits. You give them coupons or prizes if they onboard new customers. It establishes trust for both parties, and the incentive provided helps the buyer trust the brand faster.
Apply CRM Tools
Use customer relationship management tools to ensure you provide your customers with A-grade assistance and never skip out. A few customer support tools that you can use are Zendesk, Freshdesk, etc.
Moreover, along with tools, you can also align account managers so that customers always have access to someone who can help them out.
Offer Free or Flat Rate Shipping
Shipping is an integral part of your eCommerce strategy. Many buyers abandon their cart if they see additional shipping costs during the time of checkout. To repeat customers, you can offer free shipping or a flat rate shipping above a cut-off price. This can help you foster deeper relationships.
If you feel free shipping will eat into your profit margins, try signing up with shipping solutions like Shiprocket. You can get shipping to over 26000+ pincodes with 17+ courier partners and the cheapest shipping rates.
Conclusion
Relationship marketing must be worked on proactively to ensure that you establish a long term relationship with your customers. It should be done actively with customer acquisition initiatives to give new and existing customers equal attention. You can make more profits if the foundation of your relationship marketing is laid correctly, and all efforts are made to drive these initiatives.
Calculate Your Shipping Costs Now