Customer Loyalty Program: Your Ultimate Guide
What matters the most for you to keep your business going? Getting sales? But how do you ensure that the customers make their 2nd, 3rd, 4th, ….. purchase from you after their 1st purchase? Well, if you wish to make your eCommerce store a success, you need to ensure repeat purchases. And customer loyalty program can be handy to ensure repeat purchases.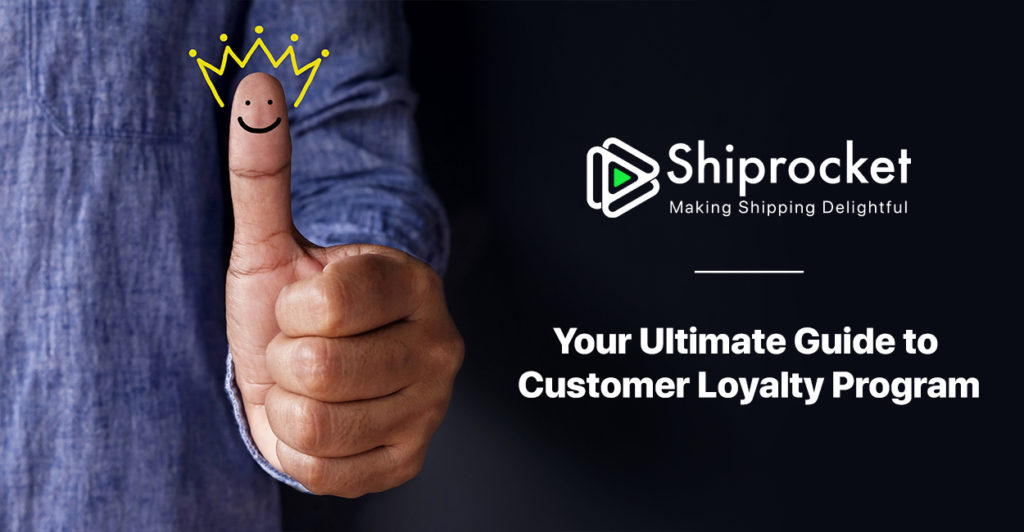 Essentially, a customer loyalty program is a great way to build a connection with your customers and increase sales. In fact, research also shows that acquiring a new customer is 7-8 times more expensive than retaining them. The catch here is to work on retaining existing customers equally as acquiring new ones. Nevertheless, in no way do we mean to say that you must only work on retaining the existing customers. Acquiring new ones is also important.
In this guide, we shall discuss what a customer loyalty program is and how it can help your business grow.
What Is a Customer Loyalty Program?
It is a way to engage with your customers and reward them for their loyalty. The brand offers products, exclusive promotions and offers, and best prices to the customers. In return, customers make repeat purchases and engage with the brand.
Before you start a loyalty program, you must have your goals clear. You must know the reasons for doing it. If your loyalty program idea is to build a program around discounts and offers, you will fail miserably. You will only attract cheapskates – customers who buy on discounted rates only. In the last couple of years, these programs have failed.
Your objective should be to attract the right customers and create a long-term relationship with them. We would suggest not to just focus on the profit-making part. But also have the intent to understand your customers and serve their needs in the best possible way.
How to Measure the Success of a Loyalty Program?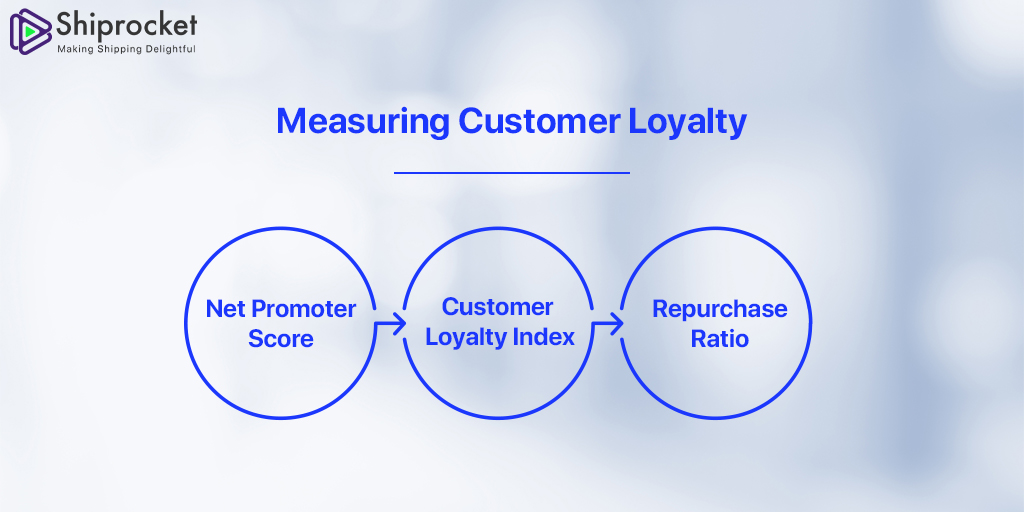 Here are a few ways to measure the performance of your customer loyalty program:
Net Promoter Score
Through this tool, the brand asks its customers to fill a brand performance survey either via email or by asking them to fill a feedback form when they visit the store or website. The information can be used to understand the customers better and build an amicable relationship with them.
Customer Loyalty Index
It is similar to the NPS survey and tracks customer loyalty over time. However, it takes a few more factors into account on top of the NPS survey, like repurchasing and upselling. With these metrics, you can then calculate brand loyalty.
Repurchase Ratio
It is the ratio of repeat purchasers to one-time buys. The metric so obtained can be used to assess customer loyalty.
What Is the Importance of Loyalty Programs?
The main objective of a customer loyalty program is to encourage repeat orders and retain customers. Let's take a look at some fascinating facts about loyalty programs:
As per several types of research, an effective loyalty strategy can lead to an increase in the brand's market share.
Customers like to visit an online store that has a loyalty program.
Customers consider loyalty programs as an important part of their relationship with the brand.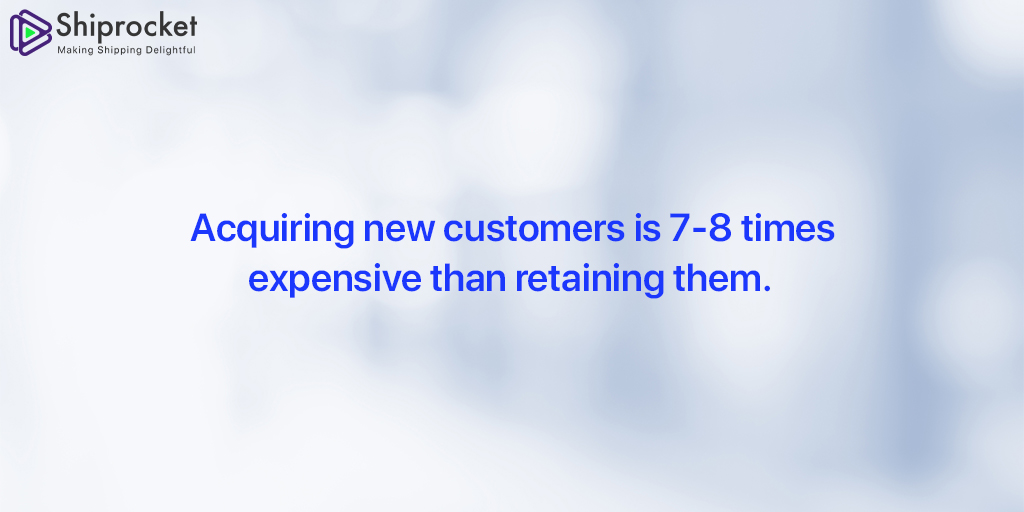 Are you thinking of developing a loyalty program for your brand? Let's now take a look at the benefits it will bring for your brand.
Increased Repeat Sales
An increase in repeat sales is the primary function of a customer loyalty program. If you already have a loyalty program in place, but it is not driving repeat sales, you need to fix it. Do an in-depth program analysis and fix the issues. If you implement it correctly, it will contribute repeat sales up to 30% of your total revenue.
Healthy Relationship With Customers
Loyalty programs are not in existence just for the sake of it. It is a personal connection between the customers and the brand. This is why many brands are now incorporating personalization into their customer loyalty programs.
In return for their loyalty to a brand, customers also expect VIP benefits like early access to products. Seeing the importance of the loyalty program, many brands have put Customer Relationship Management (CRM) system in place.
Increase in Average Order Value (AOV)
AOV is the average order value that a customer spends every time they shop from you. It's vital because you are increasing your overall sales without spending too much. Also, it is easy to convince your existing customers to buy more from you than convincing a new customer to go through the entire sales funnel.
Many reports suggest that several brands have witnessed an average increase of 13% in AOV with the help of customer loyalty programs. This only suggests how thriving loyalty programs are.
Enhanced Brand Perception
A loyalty program helps you get an insight into customer behaviour – demographics, preferences, and buying patterns. This data is highly valuable and can be used to enhance a customer's experience with your brand. The data also helps in predicting the intent of the customers to buy the product.
Types of Customer Loyalty Program
Point-based Loyalty Program
Point-based loyalty program is a common type of loyalty program. When customers make a purchase, they earn points that can be later translated into a discount code, freebie, or other offers. However, the relationship between points and tangible rewards is complex. For example, 1000 points equal Rs. 100.
So, if you choose the point-based loyalty program, keep the conversions simple. Although this method is one of the common programs, it is not the best option for every business. It is best suited for businesses that sell frequently purchased products.
Tiered Loyalty Program
This program initially rewards loyalty and later encourages purchases. The companies offer small rewards to the customers for being a part of the customer loyalty program and then encourages repeat purchases. This counters issue of forgetting about the points they might have earned in the point-based program.
The point-based program is long-term while the tiered program is a short-term program. Tiered programs work better for businesses like hospitality, airlines, and insurance companies.
Value-based Loyalty Program
In this program, you need to determine the values of the audience. By identifying them, you can target the same and encourage customer loyalty. You can send promotional coupons and discount codes to your customers through SMSs and emails.
Coalition Loyalty Program
This program is an effective way of promoting loyalty and growing your company. You can form a partnership with a company that is somehow related to your customers' daily lives. For example, if you are a pharmacist, you can partner with diagnostic labs and offer co-branded deals that are beneficial for you as well as your customers.
When your offerings go beyond what your company can offer, you tell your customers that you understand their requirements. Your networks also increase as you reach your partner's customers as well.
How to Boost Sales With Loyalty Programs?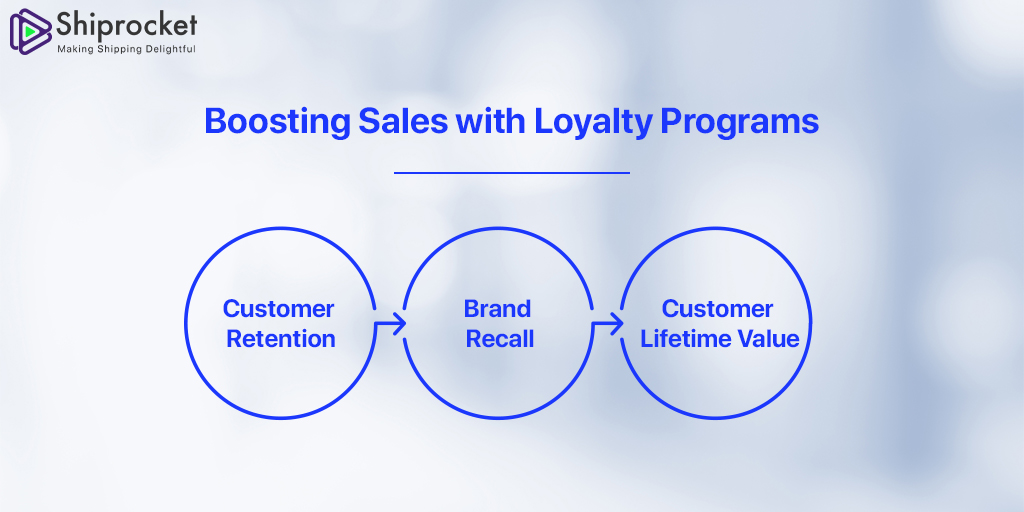 Over the last few years, both online or offline businesses have accepted the importance of loyalty programs. No business can sustain and generate long-term profits without an effective loyalty program.
Have a look at how a customer retention program can boost sales:
Customer Retention
We have already discussed that it costs more to acquire a new customer than retaining one. However, many companies still focus more on acquiring new customers than retaining existing ones. However, the best strategy to seamlessly run a business is a mix of acquisition and retention strategies.
With zero customer retention rate, the cost of acquiring customers will skyrocket, and the brand will end up spending all their profits on acquisition cost. Besides, focusing only on acquiring customers, the AOVs (Average Order Value) would also be low.
On the other hand, retaining customers is all the way simpler and easier. You have all the requisite data about customer demographics and their purchase journey. With this data, you can prepare a personalized reward program for the customers to retain them.
Brand Recall
Increasing cutthroat competition with minimum product differentiation has made brand recall a determining factor in driving sales. This is because of a basic human trait – human beings like to interact with brands that are familiar to them. If the customers have heard of the brand in the past, even subconsciously, they often remember the brand. If ever given a choice, 60% of customers prefer to buy from a brand whose name they have heard once before.
An effective and successful customer program can spread the word about your brand, and a good brand can attract customers to become loyal in the long run.
Customer Lifetime Value
CLV and customer loyalty are different but closely related. CLV is the total value a brand will generate from a customer over their lifetime. CLV can be increased by:
Increasing the customer base
Increasing the retention period of the buyers
Increasing profits per sale
Now, all these points fall into the loyalty segment as well. If you boost customer loyalty, you are boosting your business CLV as well.
Final Say
A customer loyalty program is not a massive project for a business, but if you are unsure where, to begin with, why not ask your customers what they wish to see in loyalty programs. Once you know what they want from you, you know how to bring them back to you.
Calculate Your Shipping Costs Now