How to Use Shipping as a Marketing Strategy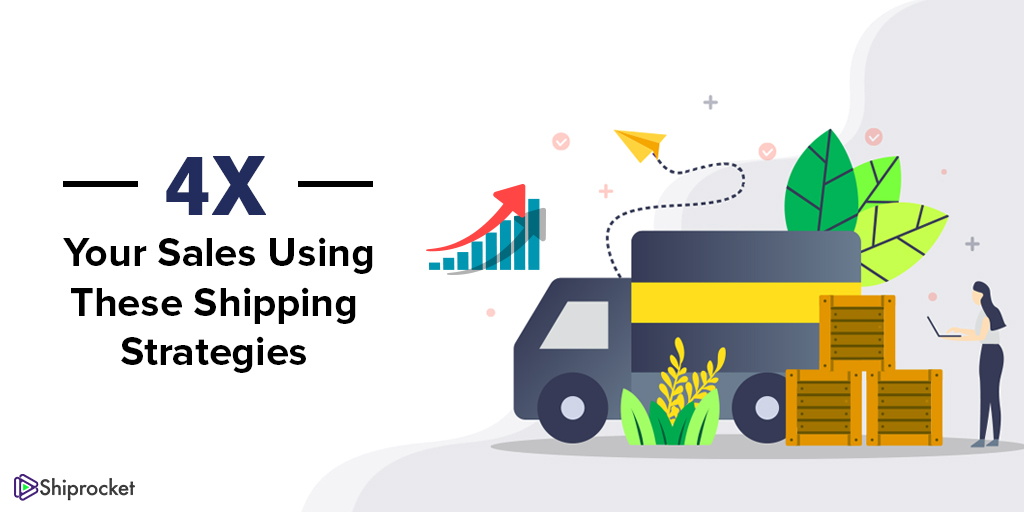 In today's digital world, markets have observed a drastic shift. Customers no longer walk into stores grabbing a free cup of coffee or tea and leisurely browse the products. Indeed, due to constant growth within the eCommerce world, they can purchase everything at the comfort of their homes.
But, it isn't easy for eCommerce sellers too. Cart abandonment is one of the biggest problems of the sellers in the eCommerce world. The global average rate of cart abandonment is 75.6%. On top of that, shipping has undeniably become a huge part of customer's buying decision or cart abandonment.
The closest thing that sellers offer their customers to physically experience their products is the shipping box and what's inside. This implies that your offerings have to be attractive and competitive. At the same time, it should fit into your business needs and strategy as well.
Since shipping is directly proportional to the sales of your business, it shouldn't be taken for granted. You can easily use your shipping policy as a marketing strategy to bring in new customers and recover lost ones.
Moving on, let's find out how you can use it as a marketing strategy!
#1. Offer free shipping
The most common reason due to which people abandon their cart is shipping. 79% of people expect free shipping. By offering free shipping, you can reduce cart abandonment rate. However, shipping can never be free. Someone always has to pay shipping costs, either you or your customers. But, you can offer free shipping to your clients on certain occasions or during certain periods (ranging from 3-5 days in a month) to promote increased sales.
#2. Minimum order amount
Well, offering free delivery is undeniably one of the best ways to increase your conversion rates. But, if you absorb the shipping costs, you will lower down your profit margins. Free shipping may be a feasible option for sellers with large margins. Moreover, for new sellers who have smaller margins on their products, it can become unbearable. And, if you increase the prices of the products to cover the shipping costs, you can damage the competitiveness of your online store. This will affect your conversion rates.
So what should you do?
You can offer free shipping for orders above a minimum order amount. This is a good practice. It not only influences the conversion rate but also increases the average order value of an online store. This strategy pushes customers to add more to their shopping carts to reach that minimum order value.
#3. Offer minimum shipping rates
Another amazing way is to plan the shipping rates that you will charge from your customers. Using a rate calculator you can offer minimum shipping rates by plan everything in advance.
Some shopping carts and couriers setup real-time shipping quotes. This implies that your customers can pay exactly what you would pay to ship their products.
Shiprocket, a shipping software offers real-time shipping quotes to the sellers with the help of its rate calculator. You can calculate the rate by entering the parcel's approximate weight. This will help you plan the shipping rate that you would charge from your customers, keeping the delivery pin code in mind. You also get an option to ship from a variety of courier partners. You can choose the one which offers you minimum shipping rates thereby reducing your shipping costs.
#4. Offer flat rates
Last but not least, offering flat rates is another popular option. The best practice for this strategy is that you try and opt for a rate that doesn't drastically undercharge or overcharge your customers. The flat rate works the best when you've got a standard product line having similar size and weights like footwear.
The Bottom Line
Shipping is definitely a challenging task for any eCommerce seller. Of course, each business is different and have their unique challenges. Only through testing these strategies over your requirements, you will understand what works best for your business.

Figure out the variable requirements and uncertainties of your business and curate your shipping strategy. Once you're done analyzing, test it! Reevaluate and repeat the strategy after some time to deliver the best possible CX at the best possible prices to your customers.