Shiprocket Postpaid – The Fastest Way To Ship Online!
Shipping is a priority for every eCommerce seller. Your daily hustle revolves around shipping as many orders as possible daily. Between all this hustle, you can suffer losses due to irregular payments, reconciliations, and remittance.

To make things easier for you, we have devised Postpaid Shipping. It is a feature that aims to maintain continuity in your shipping process and help you ship without any hindrance. Let's have a look at what Shiprocket's postpaid shipping is and what it has in store for your business!
What Is Shiprocket Postpaid?
Shipping with Shiprocket requires you to add money to your shipping wallet. A minimum balance of Rs. 500 is necessary, and you need to keep adding the required amount as and when you ship.

Shiprocket's postpaid shipping feature gives you a chance to utilize your COD remittance before we credit to your account. This way, you can continue shipping without manually recharging your wallet every time you process a shipment.

For instance, if you process a large number of shipments daily, you can opt for postpaid shipping and keep processing bulk orders without having to always keep a tab on your wallet.
How Does It Work?
The concept behind postpaid shipping is straightforward. A part of your COD remittance is directly credited to your Shiprocket wallet.
When you process a COD shipment on Shiprocket, the buyer gives the cash to the courier company who then sends it to us.
This COD amount is remitted to your mentioned bank account in any one of the cycles that take place thrice a week.
In the postpaid shipping process, a particular portion of this COD remittance amount is added directly to your shipping wallet, and the rest is remitted to your bank account.

How To Use Postpaid Shipping By Shiprocket
To get started with Postpaid shipping on your Shiprocket account, go to settings → company.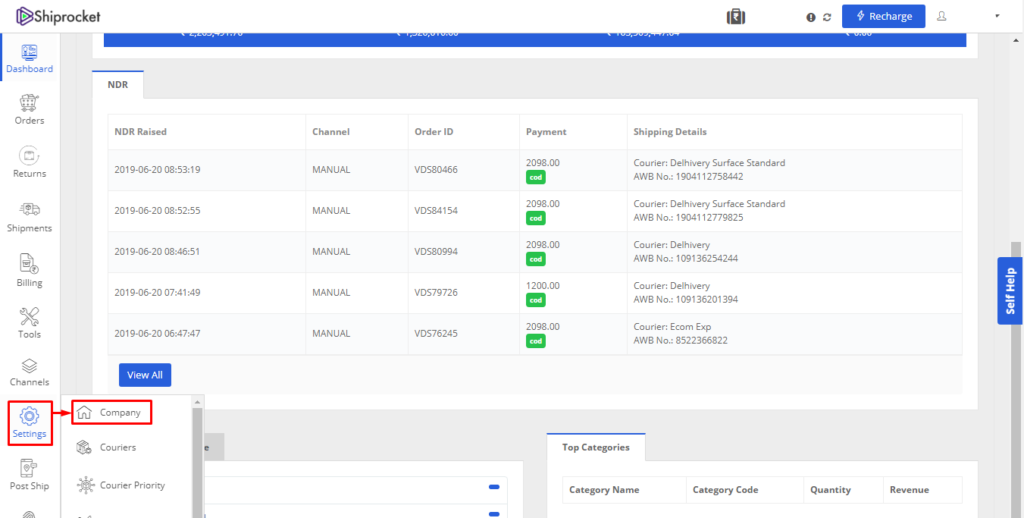 From here, navigate to remittance settings.

Slide the button for selecting the postpaid feature.


After this, you'll be asked to upload your signature and accept the terms and conditions. Once you complete these steps, your postpaid shipping will begin.
How Is Shiprocket's Postpaid Feature A Boon For Your Business?
We have developed the postpaid feature to save you from shipping hassles that come in the form of low shipping balance and COD remittance. Here are a few reasons why Shiprocket postpaid will be beneficial for you:
Steady cash flow
Shiprocket offers thrice a week COD remittance. So, you receive your money sooner than any other service. Furthermore, if you opt for postpaid shipping, your remittance can come to use directly, and you can skip the step of manually recharging your account again and again. You can maintain a steady cash flow which is used for shipping faster.
Unhindered shipping
If you keep your shipping wallet recharged, you won't ever have to delay a shipment. In a scenario where you can't recharge your account yourself or authorize someone to do it on your behalf, your remittance amount will come in handy, and shipments will be processed regularly.
Dynamic shipping limit
Depending on your risk profile at Shiprocket, you can enjoy a dynamic shipping limit and make use of money that we are yet to remit to your account. This way, you ship uninterrupted and reduce your shipping hassles by many folds.
Conclusion
With postpaid added to your shipping strategy, you can aim to ship a large number of shipments daily. Along with this, your process gets simplified, and a transparent approach makes it easier to keep track of your transactions too. So without much ado, start with Shiprocket postpaid today!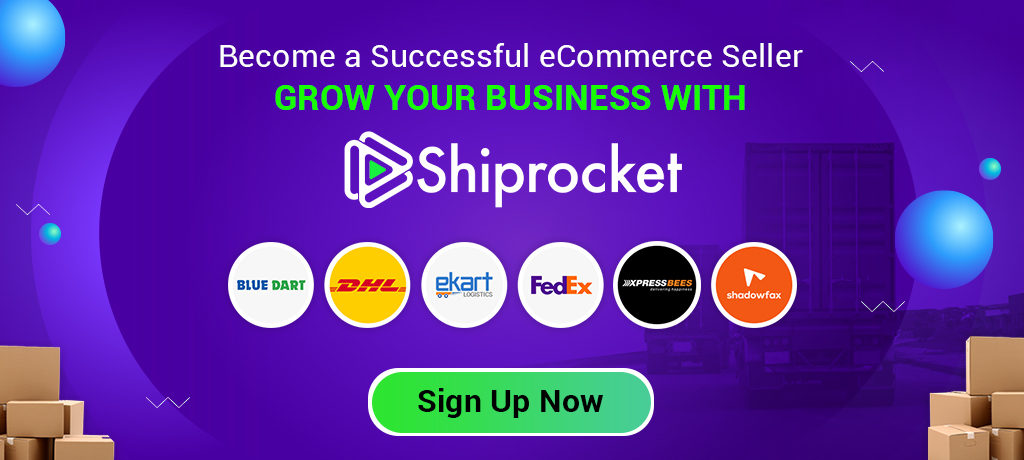 Calculate Your Shipping Costs Now