Shipping Aggregators
Shiprocket VS Nimbuspost – A Brief Comparison to Help Choose the Best Shipping Solution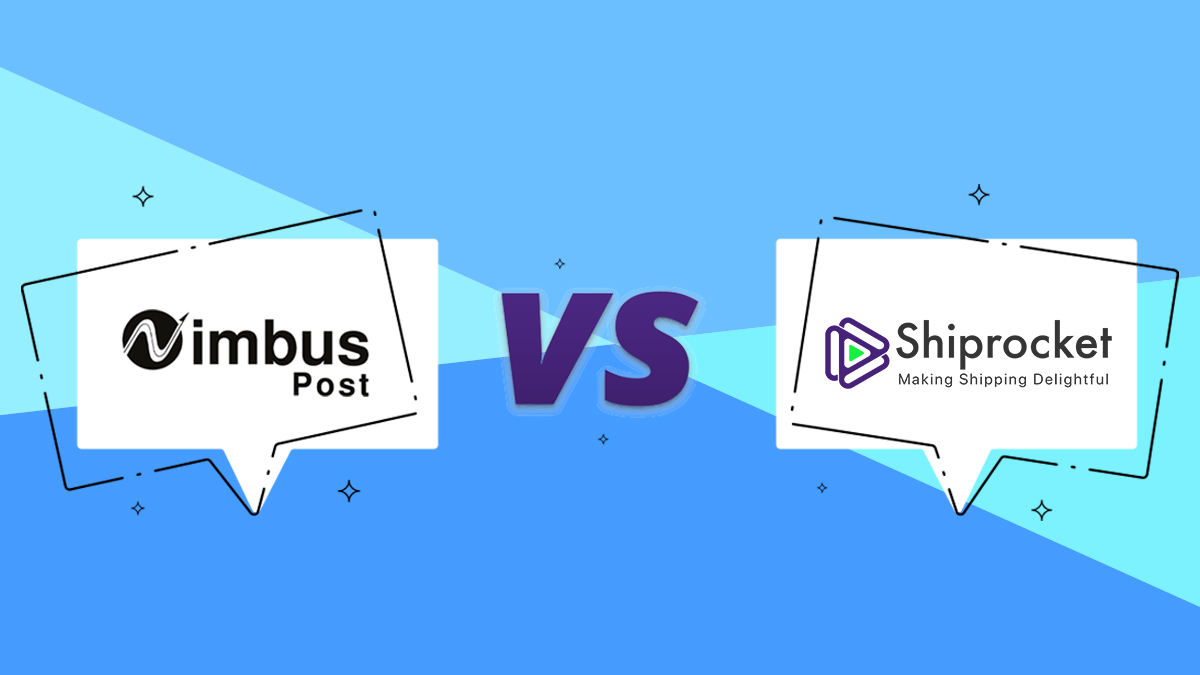 Logistics and shipping is a very critical aspect of your e-commerce business. It can make or break your customer's shopping experience. If your customers do not receive their orders on time, it can lead to very negative experiences that might also affect their shopping preference in the future. Along with that, they can also leave negative reviews on your social media and discourage others from shopping on your website. The customer is king, and you need to keep them satisfied at every touchpoint of their shopping journey.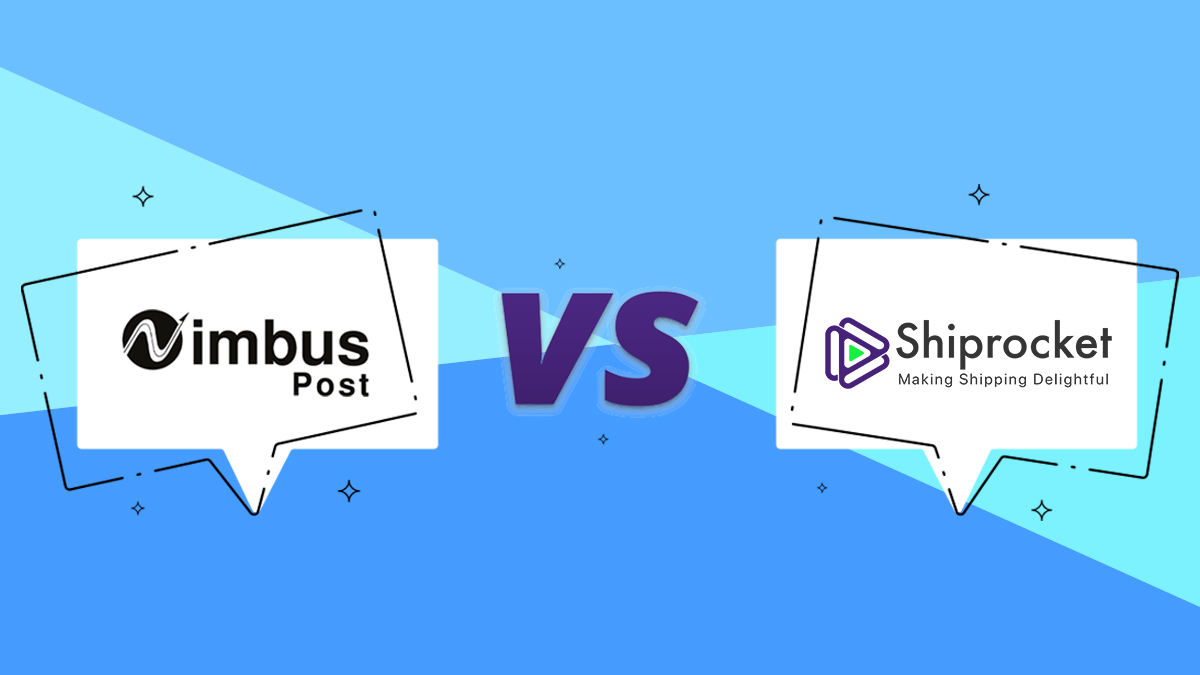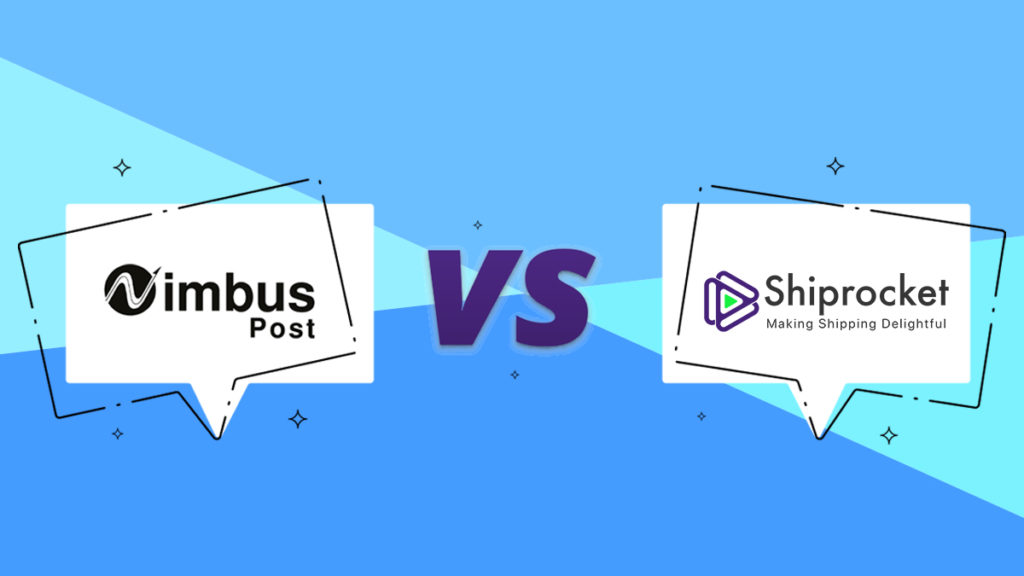 Therefore, it is vital to choose a reliable and efficient shipping solution for your business. A shipping solution will ensure that you ship your order systematically and do not miss out on any incoming order. Shipping solutions bring automation to your logistics and shipping efforts to streamline efforts and expedite the process.
Here is a brief comparison between two shipping solutions – Shiprocket and Nimbuspost to help you select the best partner for your eCommerce business. Without further ado, let's get started.
Shiprocket
Shiprocket is a shipping solution that provides you with an automated dashboard to add, import, and ship orders to over 27,000+ pin codes in India with 17+ courier partners. Along with that, Shiprocket also offers several other features like end-to-end fulfillment, packaging material, hyperlocal delivery, shipping via a mobile app, integration with 12+ websites and marketplaces, and many more.
Nimbuspost
Nimbuspost is a shipping solution situated in Gurugram, Haryana, offering quick and hassle-free shipping with reach to over 27,000+ pin codes and multiple courier partners.
Feature Comparison
Pincode Reach
Integrations
Seller Support
Platform Features
Pricing Comparison
Why is Shiprocket a Suitable Shipping Solution for Your Business?
Shipping can make or break your entire order fulfillment process. Hence, it is vital to tie-up with the most suitable shipping company for your business. Shiprocket offers a wide variety of services that can help you simplify your entire shipping and logistics process. Here is a look at a few of the key offerings in the platform that can help you improve your shipping experience.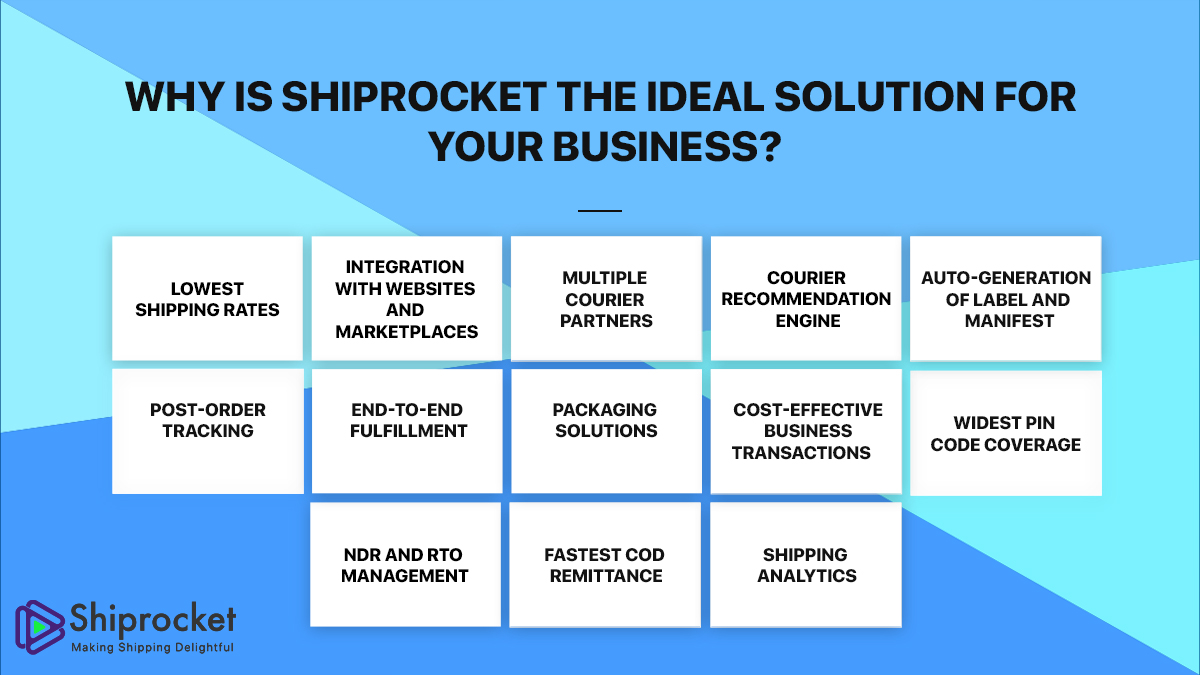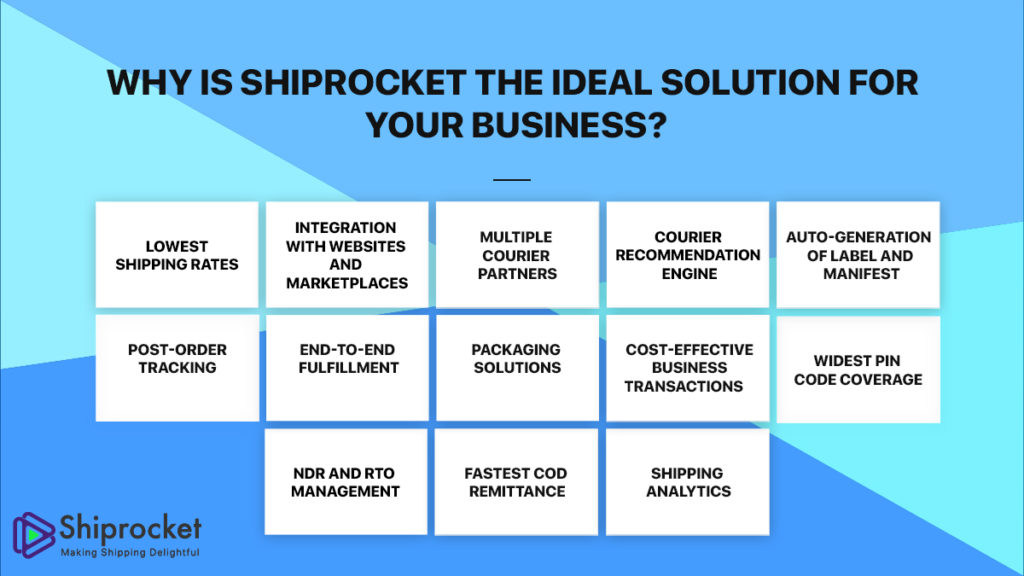 Widest Pin Code Coverage
With Shiprocket, you get a coverage of 27,000+ pin codes across India and over 220+ countries* worldwide. With such vast coverage and serviceability, you can deliver to almost every household in the country in every nook and corner.
Lowest Shipping Rates
Rates start at Rs.19 per 500gm* when you ship with Shiprocket. All you have to do is add your orders on the platform eventually or import them directly from a website or marketplace. You can estimate the cost of every shipment using the shipping rate calculator provided within the platform.
Integration With Websites and Marketplaces
You can integrate with over 12+ websites and marketplaces within the Shiprocket dashboard. These channels include names like Shopify, Woocommerce, Bigcommerce, Amazon, eBay, Magento, etc.

Multiple Courier Partners
Not just multiple websites and marketplaces, you can also ship with various courier partners on Shiprocket. We have designed the platform to bring together over 17+ courier partners like FedEx, Delhivery, Bluedart, Gati, etc. You can select a new courier partner for every shipment based on the pickup and delivery Pincode and other factors.
Courier Recommendation Engine
Shiprocket offers you a machine learning-based courier recommendation engine that recommends the best courier partner for your shipment by analyzing multiple data points. You can filter the best courier partner recommended based on the highest and lowest price, best serviceability, and ratings.
Auto-Generation of Label and Manifest
You can generate labels and manifest and also customize the messaging on the shipping label. You can choose to hide or show contact details, product details, etc. Along with that, you can select the preferred size of the shipping label.
Post-Order Tracking
Not just shipping, Shiprocket also caters to a superior post order tracking experience for your customers. With Shiprocket, you can provide your customers with a customizable tracking page that contains their order details, tracking details, the estimated delivery date, marketing banners for remarketing your products, menu links to lead them back to your website, support details of your store, and other relevant details.
End-to-End Fulfillment
You can also store your inventory with Shiprocket Fulfillment's pan India network of thoroughly equipped fulfillment centers. Shiprocket Fulfilment will take care of the entire fulfillment process for your business. This includes orders, warehouse, inventory management, packaging, and shipping. You can store your inventory closer to buyers and ensure 3X faster delivery of your products.
Packaging Solutions
You can also opt for purchasing packaging material by Shiprocket packaging and make the entire fulfillment process much easier for you. The packaging material that you can buy includes high-quality corrugated boxes in multiple sizes and shipping pouches, among many others.
NDR and RTO Management
Non-delivery and RTO can be a massive headache for businesses. Therefore, to streamline your business process, Shiprocket offers you an automated India management dashboard that reduces the processing time for undelivered orders and prompts you to take action much faster. You can reduce your RTO losses by over 50% by managing undelivered orders more quickly.
Fastest COD Remittance
Shiprocket offers an Early COD to get your COD remittance within 2 to 4 days of order delivery. We ensure that we transfer you your money before we even receive it from courier partners so you can maintain your cashflow hassle-free.
Shipping Analytics
On the Shiprocket dashboard, you also get detailed shipping analytics of your orders, returns, courier partners, and undelivered orders. Insights about your orders can help you make informed decisions for the future, and you can also plan your inventory and orders better.
Final Thoughts
It is essential to choose the most reliable and efficient shipping solution for your business. We hope this comparison between Shiprocket and Nimbuspost can help you with the right information about the brands. Make the most suitable solution for your business so that you can save costs and optimize your operations simultaneously.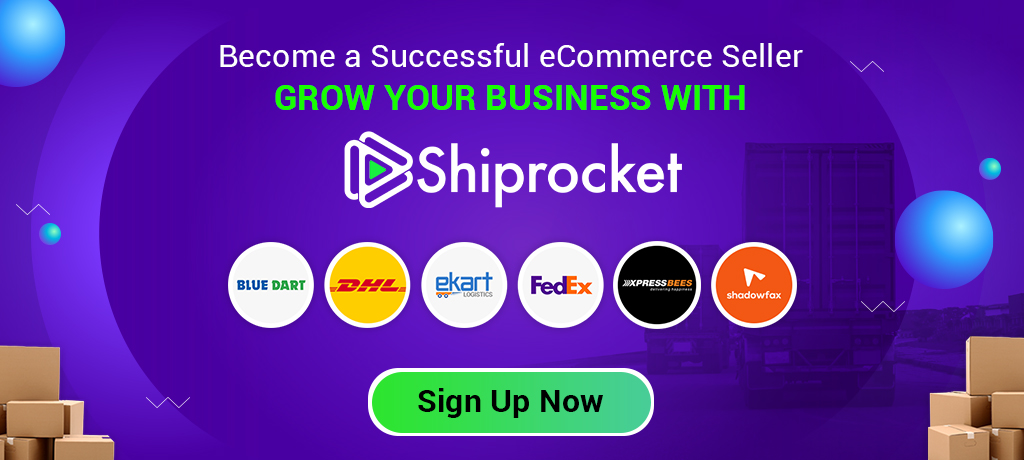 Calculate Your Shipping Costs Now