Shiprocket vs. PickParcel.com – Whom Should You Choose for eCommerce Shipping?
Order fulfillment and eCommerce shipping are integral aspects of every eCommerce business. You must be on top of your game to ensure that you provide your customers with a superior customer experience at all times. Therefore it is vital to choose shipping solutions that can help you deliver all orders conveniently and help you save on costs.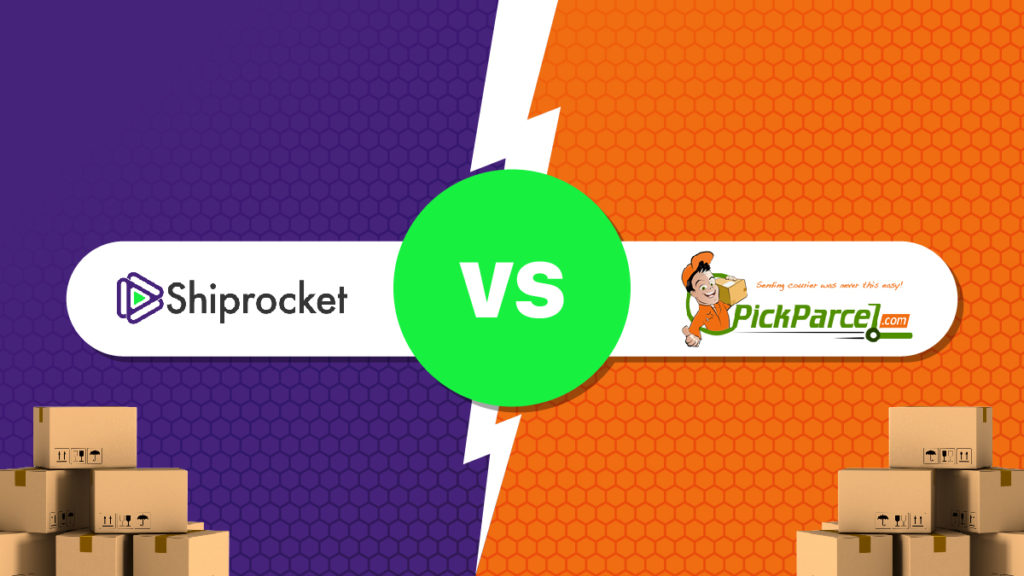 In today's technology-driven world, you need a solution that assists you with every order's fulfillment and offers you an integrated platform to manage incoming orders, processing them, and also shipping them. Not just delivery, you also need to consider how you will take care of returns when you tie up with the shipping solution.
With so many dynamics in the picture, it is essential to choose the most efficient and suitable shipping solution for your business. To make this research here, we have compiled a brief comparison between two shipping solutions – Shiprocket and PickParcel.com.
Read on to learn more about both the solutions and the features they offer.
About Shiprocket
Shiprocket is an eCommerce shipping solution providing integration with 17+ courier services and 12+ websites and marketplaces. We are India's number one eCommerce shipping solutions that currently serve 1 lakh+ seller and process 2 lakh+ shipments daily. Shiprocket is known for providing an all-integrated platform that can be used for processing incoming orders from several websites and marketplaces to 27000+ pincodes at the lowest shipping rates starting from Rs 20/500gm. We deploy technology and artificial intelligence-backed platforms to help you select the best courier partners.
About PickParcel.com
PickParel.com is an online courier booking portal through which you can ship your products with multiple carriers. The order would be picked up from your location and delivered to your customers with standard, express, and surface transportation.
Comparison of Features and Offerings
Platform Features
Reasons to Pick Shiprocket for Your eCommerce Business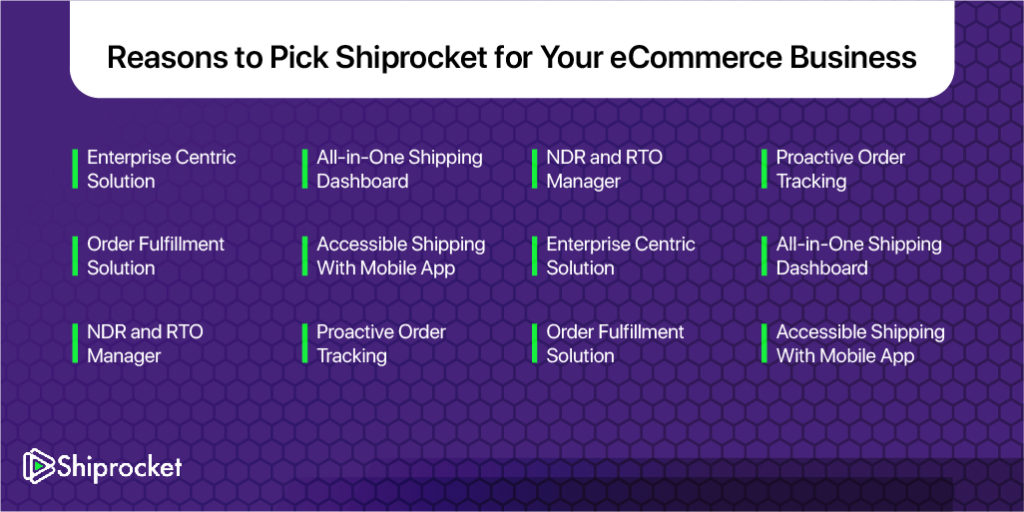 Enterprise Centric Solution
Shiprocket is an eCommerce shipping solution designed specifically for small, medium, and large eCommerce enterprises to consolidate their shipping and fulfillment operations so that they can process orders faster and deliver sooner. Shiprocket lets you ship with multiple courier partners at cheaper shipping rates starting from Rs.20/500gm. You can also import all your orders from several different websites and marketplaces and also map them with your inventory to ensure that there is perfect synchronization between the storefront and the backend.
All-in-One Shipping Dashboard
The Shiprocket dashboard consists of all necessary features required to conduct streamlined shipping operations. You can add new orders, create quick shipments, process returns, print your labels, manifests, and other vital documents from the dashboard directly. The dashboard also consists of a shipping rate calculator to help you estimate costs beforehand and plan your shipments accordingly. Along with all the features, there is also a weight reconciliation dashboard that enables you to handle weight disputes by the courier companies easily and gives you ample time to process them with proofs.
NDR and RTO Manager
The Shiprocket dashboard also consists of an Indian or an RTO manager. You can view all the undelivered orders in one place and take action on them within a few clicks. As the information is directly sourced from the courier companies, you can process your end faster and reduce RTO by 2 to 5%.
Proactive Order Tracking
You can also track your orders actively from the dashboard, and along with it, also send information to your buyers via customized email and SMS templates. You also get branded tracking pages where you can publicize your brand with the logo, support number, marketing banners, and menu links to your website.
Order Fulfillment Solution
With Shiprocket, you also get a chance to store inventory closer to buyers in thoroughly equipped eCommerce fulfillment centers. Suppose you want to outsource your inventory and fulfillment operations. In that case, you can sign up with Shiprocket Fulfilment, and our fulfillment experts will take care of all the fulfillment operations for your business.
Accessible Shipping With Mobile App
You can make shipping accessible with Shiprocket's mobile app. Which Shiprocket mobile app, you can add orders, process shipments, handle Rto orders, raise escalations, and do much more. The app is constantly updated to match the trends and sure that your shipping experience is continually enhanced.
Conclusion
Both Shiprocket and PickParcel.com are great solutions that can help you process your orders seamlessly. However, if you're looking for a solution designed to cater to eCommerce businesses, Shiprocket is your pick. For regular pick and drop operations, you can choose PickParcel.com. We hope this article will give you more insight and help you choose your business's most appropriate shipping solution.
Calculate Your Shipping Costs Now