A Beginners' Guide to Shopify Dropshipping
Shopify is a popular platform that enables entrepreneurs to create their own online stores without having to worry about the technical aspects of running a website. One of the most popular ways to use this platform is Shopify dropshipping, a unique business model in the online retailing marketplace. Here is the ultimate guide to Shopify dropshipping for beginners.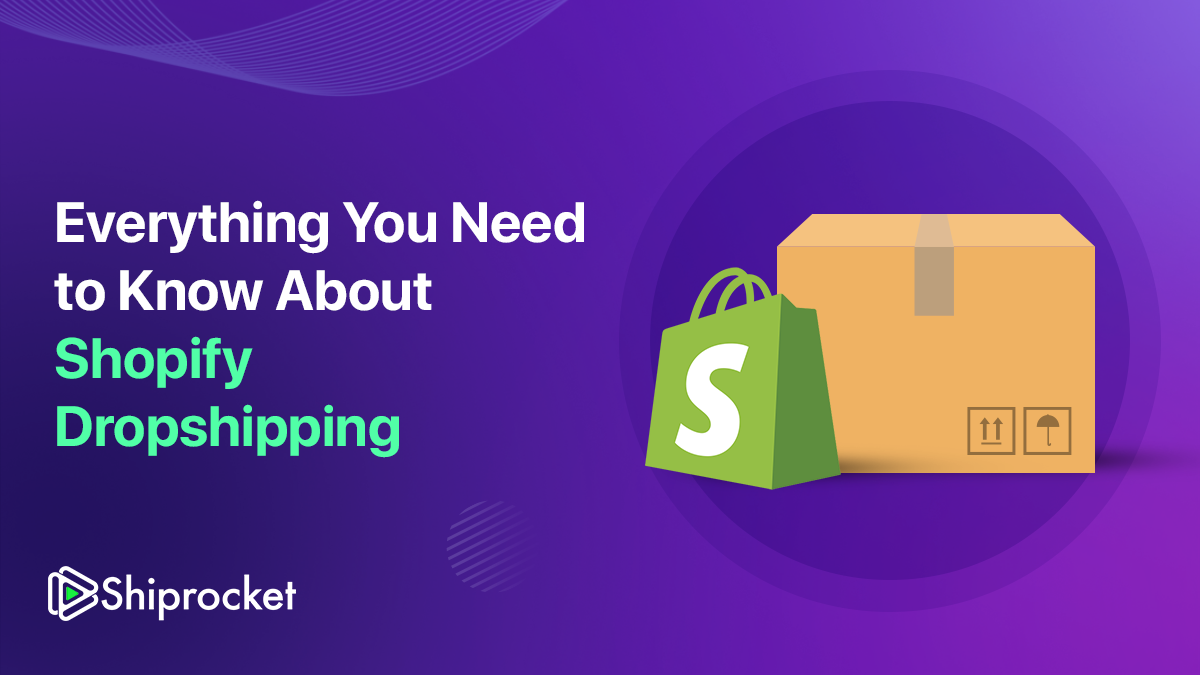 What is Shopify Dropshipping All About?
Shopify dropshipping is a business model that involves selling products on your online store without actually holding any inventory. As a shipdropper, you will buy the products directly from the supplier after a customer orders them from your storefront. The supplier will directly ship the order to the customer, thus making for more efficient online commerce. The benefit of dropshipping is that you don't need to invest a lot of money upfront to purchase inventory, which is a common problem for many entrepreneurs. This business model also allows you to offer a wider range of products to your customers since you are not limited to the inventory you hold.
Step-by-Step Guide on How to Start Shopify Dropshipping Business
Step1: Choose a Niche
To start your Shopify dropshipping business the very first thing to do is to choose the category or niche. This involves selecting a specific category of products that you want to sell. Ideally, you should have an in-depth understanding of this niche. You will be able to plan your marketing campaigns better and be able to provide customer support if you have knowledge of your products.
Step 2: Enlist Suppliers
After identifying the niche, you need suppliers who will fulfill your customer's orders, and you need to find them before you can start your business. Take care to choose providers who are reputed and can scale production to meet your orders. Where can you find such suppliers? Try marketplaces such as SaleHoo or AliExpress, and even Oberlo has many suppliers from whom you can import products.
Step 3:Customize your Store
The next step is to customize your Shopify store to reflect your brand. You can choose a theme that matches your niche, add your logo, and customize the colours and fonts to match your brand identity.
Step 4: Integrating Payment and Shipping Options
In this step, the payment options you want to offer your buyers have to be created. The shipping options and payment options Shopify offers include credit card payments and third-party payment options like PayPal. The advantage you have on this platform is that the shipping rates are automatically calculated using the weight and location.
Step 5: Create Product Listings
Once you have customized your store, it's time to create product listings. This involves writing product descriptions, adding high-quality images, and setting prices.
Step 6: Bringing in Buyers to your Store
The final step is to get buyers to your freshly created Shopify store. The best way to get the attention of potential eBuyers is to use a mix of marketing strategies. The top-of-the-funnel buyer reach-out should begin with paid advertising and a strong social media presence, followed by email marketing campaigns.
Step 7: Optimize your Product Listings
Another area you have to focus on is optimizing the product listings of your store for search engines. How can you do that? First, identify the various keywords associated with your products. Then use them as per search engine protocols to optimize them in product descriptions and titles.
Step 8: Provide Excellent Customer Support
Since you are not holding inventory, it's important to provide excellent customer support to ensure that your customers are happy with their purchases.
Step 9: Test your Marketing Strategies
In this step, you can check the market conditions to see what works best for Shopify dropshipping business. This will help you to understand buyer and market sentiment for the products you have in your store. The results of the test will give you an idea of what to change or tweak your campaigns to ensure your store is optimized for the search engine.
While these 9 steps will guide you to set up your Shopify Dropshipping business, you need insider tips that help you make a steady source of income.
Five Tips to Build a Profitable Shopify Dropshipping Business
Building a profitable Shopify dropshipping business takes time, effort, and strategy. Here are five tips to help you build Shopify dropshipping business that makes profits:
Pick a Specific Market: Picking a niche is critical to building a successful dropshipping business. It is simpler for you to focus on particular products since you will be able to differentiate yourself from the competition and make it easier to target your marketing efforts.
Offer Quality Products: Offering quality products is crucial to building a successful dropshipping business. Test the products before listing them in your store, and check customer reviews to ensure that the products have positive feedback.
Stylize Your Store: Optimize your Shopify store to ensure that it is mobile-friendly, user-friendly and visually appealing. Use a clean, modern theme, write clear product descriptions, and use high-quality product images.
Prioritize Customer Service: The best way to make your business the most popular storefront is to have great customer service. Respond promptly to customer inquiries, and address any concerns, especially with the return policy.
Brand building: Build your brand and promote your business to drive traffic to your website and increase sales. The trend is to optimize your online presence and be visible on social media with paid advertising in the initial days. Once visitors to your store begin to increase, optimize your email marketing. Another trend is influencer marketing, as it allows a personalized target engagement avenue.
These steps should let you start your Shopify dropshipping business successfully. The key to a profitable online business is to follow a consistent strategy and adapt to the changing environment.
Conclusion
Shopify dropshipping offers great opportunities for entrepreneurs looking to start ecommerce activities with the least investment. The steps outlined in this ultimate guide for Shopify dropshipping for beginners will help you kick-start your own store and begin selling products to customers around the world. Remember to choose a niche with low competition, optimize your product listings, provide excellent customer support, and test your marketing strategies to increase your chances of success.
Frequently Asked Questions(FAQs)
Who are the best shipping services for Shopify dropshipping businesses?
There are many shipping services available for shopify dropshipping businesses, and the best one depends on your needs and preferences. Some popular shipping services for Shopify dropshipping businesses include USPS, FedEx, Shiprocket, DHL, and UPS. You can also consider using third-party shipping services like ShipBob, ShipStation, or Shippo to streamline your shipping process and offer faster and more affordable shipping options to your customers.
How can I offer free shipping to my customers without hurting my profit margins?
Offering free shipping is a great way to attract customers and increase sales, but it can also hurt your profit margins if you're not careful. To offer free shipping without hurting your profits, you can consider increasing your product prices slightly to cover the shipping costs or offer free shipping only on orders above a certain amount. You can also negotiate discounted shipping rates with your shipping service provider or use a shipping calculator to determine the best shipping rates for your business.
How can I ensure that my products are delivered on time to my customers?
On-time order delivery is very important in retaining customer loyalty. To ensure that your products are delivered on time, you can use shipping services that offer reliable delivery times and track your shipments using a tracking number.
How can I handle returns and exchanges for my shopify dropshipping business?
Handling returns and exchanges is an essential aspect of running a shopify dropshipping business. To handle returns and exchanges, you can set up a clear and easy-to-understand return policy on your website and offer a hassle-free return process for your customers. You can also work with your shipping service provider to ensure that returns and exchanges are processed quickly and efficiently. It's essential to handle returns and exchanges promptly to maintain a positive customer experience and build trust with your customers.
Calculate Your Shipping Costs Now