Simplest Inventory Management Apps for Small Businesses
Whether you're just starting a new business or already have a product-based business. Having an inventory management app is so important for a business.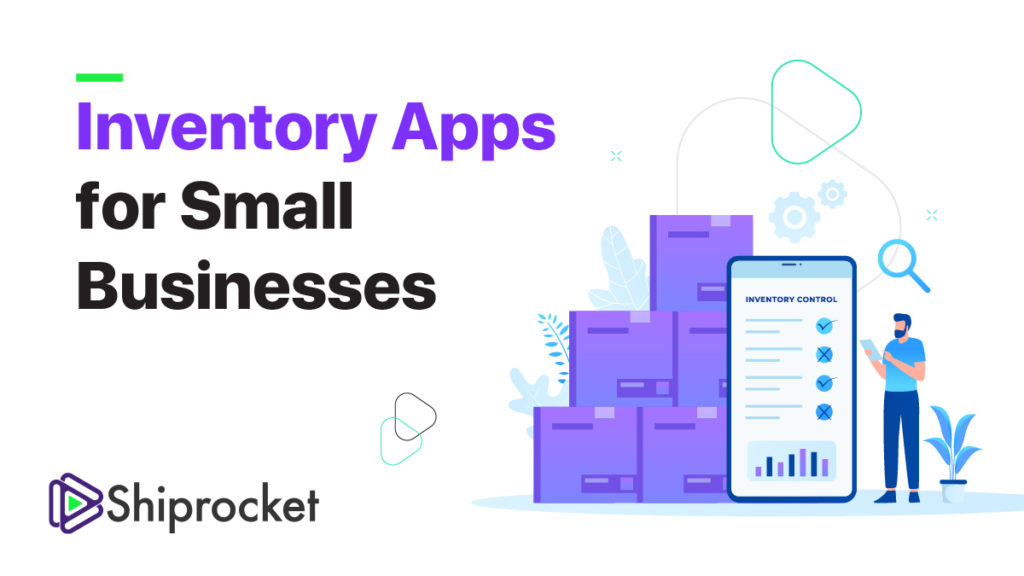 Small or wholesale business owners can use inventory management apps for important points :
For offering the right products to customers.
Monitoring the level of inventory to satisfy demand.
Setting the price of products competitively and correctly.
Checking the availability of the products for quick and easy shipping.
7 Top Inventory Management Software For Small Businesses
When analyzing the options for inventory management apps, we focused on the features and performance we thought would be most helpful for inventory management on the go. Here is the list.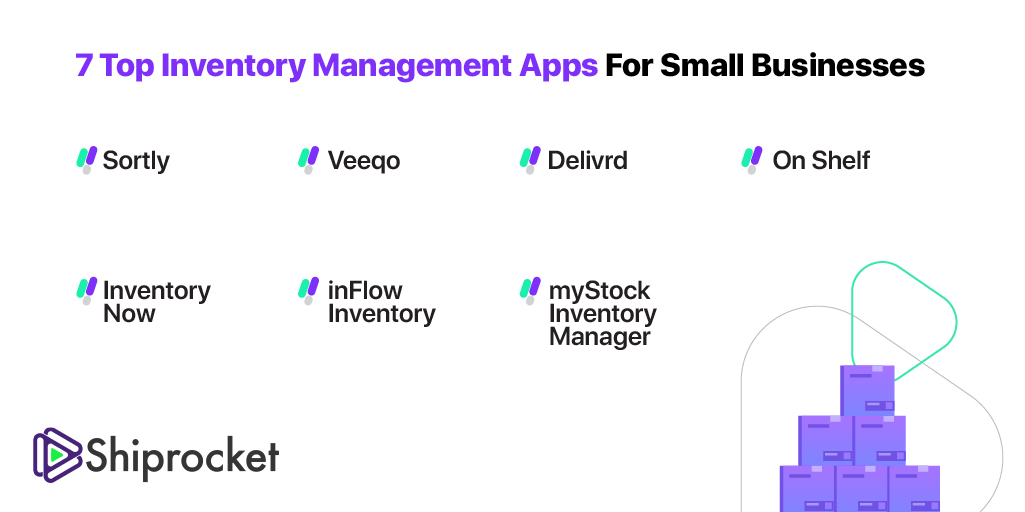 Sortly
Sortly is one of the best inventory management apps on our list that include the features that no other apps have.
Key Features:
Barcode lookup
In-app scanner
Custom fields
Stock alerts
For startups, Sortly features an offline mode that allows you to scan all the incoming and outgoing items. It works even when your smartphone doesn't have a signal. It syncs all activities in your account once your smartphone comes back online. It is the best option for seamless inventory tracking.
Additionally, Sortly doesn't just offer the feature of barcode scanning but it also supports QR codes that work best for your business.
Veeqo
Veeqo is a cloud-enabled app that syncs with all the major eCommerce platforms like Magento, Shopify, eBay, and Amazon. It is best to opt for its functionality that even allows you to manage your business remotely.
Key Features:
Multichannel inventory tracking in real-time
Ecommerce platform and marketplace integrations
Features for printing labels, parcel tracking, and barcode scanner picking
Veeqo also helps fulfill your orders with its agile WMS, so you don't have to worry about order fulfillment. It reduces the chance of mistakes in the process of returns, and reviews. This app simplifies your inventory operations through automated features and improved order management, increasing the margin for business growth.
Delivrd
Another best inventory app for your business. It comes with a free option to use for online retailers. Delivrd offers detailed information on order fulfillment, inventory management, picking, packing, and shipping.
Key Features:
Inventory management
Barcode printing and scanning
Third-party integrations
Pick, pack and ship
Profit and loss reporting
You can also upgrade to its paid plan, which includes unlimited inventory and order management. Manage your inventory right from when products are ordered from your vendor to inventory issues, and shipping. Delivrd also comes with ecommerce fulfillment services.
On Shelf
On Shelf is best to use for its advanced analytics and reporting features. This inventory management app offers inventory tracking that also reflects your current inventory levels. The app shows up-to-date reporting data which makes it easier for you to make smart business decisions.
Key Features:
Highlights most and least profitable items
Searchable time frames
In-app invoicing
Barcode scanner
Data import from another system or spreadsheets
On Shelf inventory app also displays the inventory list with color-coding to show you the most and least profitable items so you can quickly decide on your highest priority items. The app also gives you access to graphs showing current sales trends for each product. With On Shelf, you never have to worry about your inventory again.
Inventory Now
With the Inventory Now app, you can keep track of your inventory through the product cycle. It has a barcode scanning feature that allows for the easy addition of new products. The app also allows pairing with popular payment solutions like PayPal that works as a replacement for a high-end point of sale system.
Key Features:
Track product lifecycle
Barcode scanner support
Category, subcategory, and location details
Item grouping
Order tracking
Invoicing
Inventory Now allows data to import and export in a spreadsheet, as well as automatically backed up to your Dropbox account. Tracking of your products is easy and you can see what you have for sale in your inventory, and what you need to ship out. With this app, you can monitor everything you have sold, track your profits, create orders, and collect payments in-app.
inFlow Inventory
inFlow inventory app is the option that comes with a mobile interface that is capable of offering all the features that you need for inventory management.
Key Features:
Organize your products as per SKU, product name, color, serial numbers, etc.
Barcodes
Stock tracking
Shopify integration
Order Fulfillment
Detailed Reporting
If you need an inventory management app with easy-to-use features, inFlow Inventory is the best pick for your business. With inFlow Inventory, you get the complete list of features on your desktop and mobile including vendor management, team management, customer tracking, and order management. In addition, the app allows you to use a built-in barcode reader to scan inventory items, adjust stock levels, and create new sales orders from anywhere.
myStock Inventory Manager
This app is a great choice for small-sized businesses. The myStock Inventory Manager is specifically designed for mobile users. It serves as a tool for businesses to record and manage their stock levels with a minimum investment.
Key Features:
Inventory management for multiple locations
Email integration
Barcode reader
User-definable product categories
This application is also a good choice for medium to larger organizations as it allows inventory management from multiple locations using a single device. Moreover, this application is ideal for tracking inventory levels and exchanging data between mobile devices and data servers.
The Bottom Line
Even when you have narrowed down the options for inventory management apps according to budget or industry, it can still have a lot of choices to sort through before you make a decision. It might be hard to monitor how your inventory is working, it will be worth finding the right inventory management app for your business.
Calculate Your Shipping Costs Now