The Relevance of Automated Order Management for eCommerce Fulfillment
Order management is one of the essential binding aspects of your eCommerce business. It forms a bridge between inventory management and order processing. For time immemorial, order capturing and management has been a manual process. In brick and mortar stores, a salesperson captures your order and processes it right in front of you. But in eCommerce, several orders come to you at one time. Is manual processing the right way to go about it?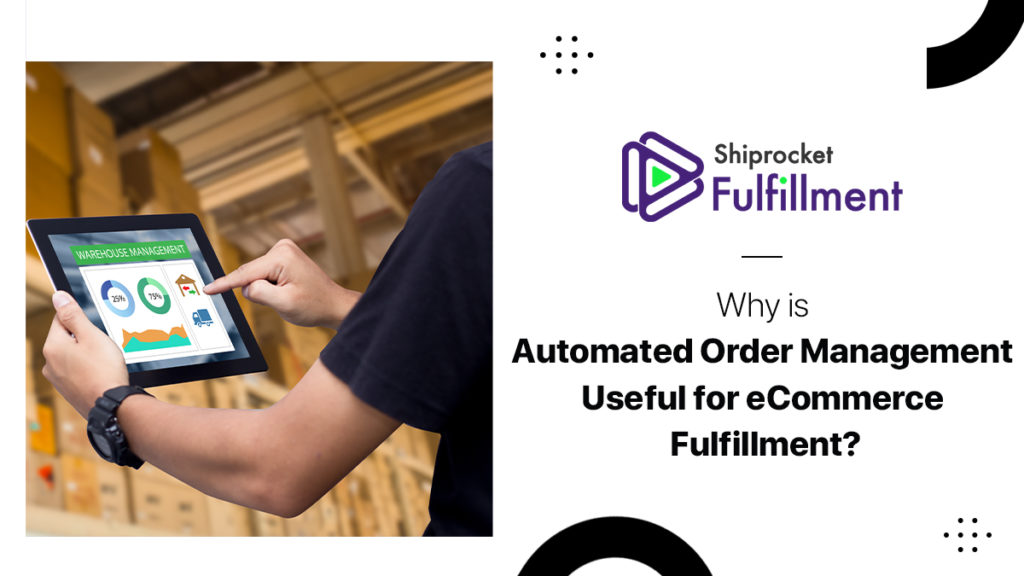 Many sellers in the eCommerce industry are moving to automation in shipping, inventory management, warehouse management, and even handling returns. But, we often forget the importance of automated order management for seamless order processing. Let's have a look at what is the significance of automated order management for seamless eCommerce operations.
What is Order Management?
Order management refers to the process of handling incoming orders on your eCommerce website. If you look at it from an umbrella view, order management is the process of running everything post-sales. This includes processing incoming orders, shipping them, and handling returns.
The Typical Order Management Process
The below-given image gives a clear description of the typical order fulfillment supply chain. Most sellers miss out on the area of receiving the order. You do manual processes and human errors; sellers often skip a few orders or do not fulfill them on time due to poor synchronization of operations.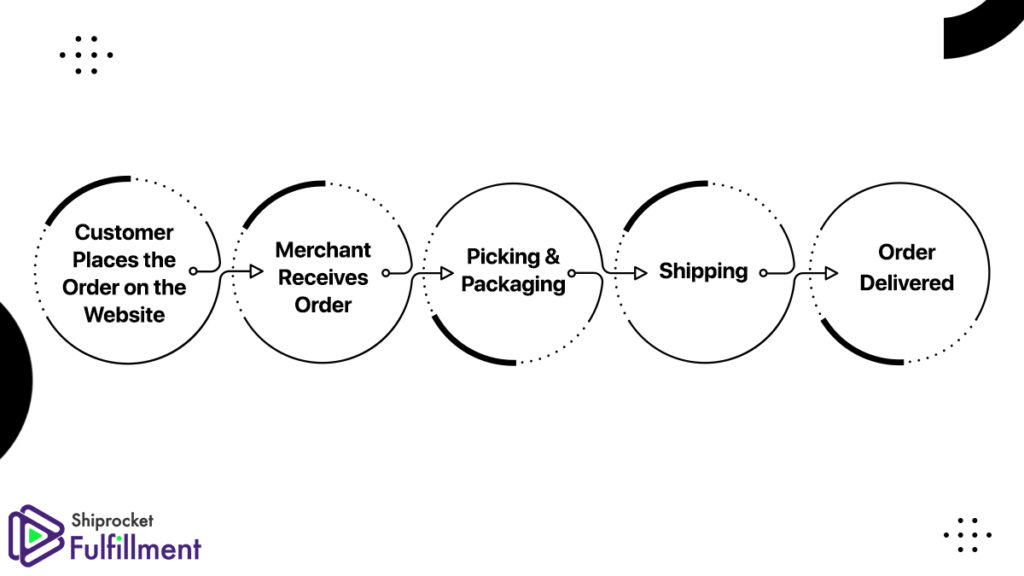 What is Automation in Order Management?
Automation and management refer to the process of automating the import and receiving of orders so they can be processed directly by the warehouse or storage facility in which you give your products. If you ship with a third-party solution, you can order import orders into their panel, so you do not skip out on any orders, and there is a synchronization between your inventory, orders, and processing.
To achieve automation in order management, you can use several order management systems or work with an integrated solution like Shiprocket that offers you auto-import orders from 12+ websites and marketplaces.
Importance of Automation in Order Management for eCommerce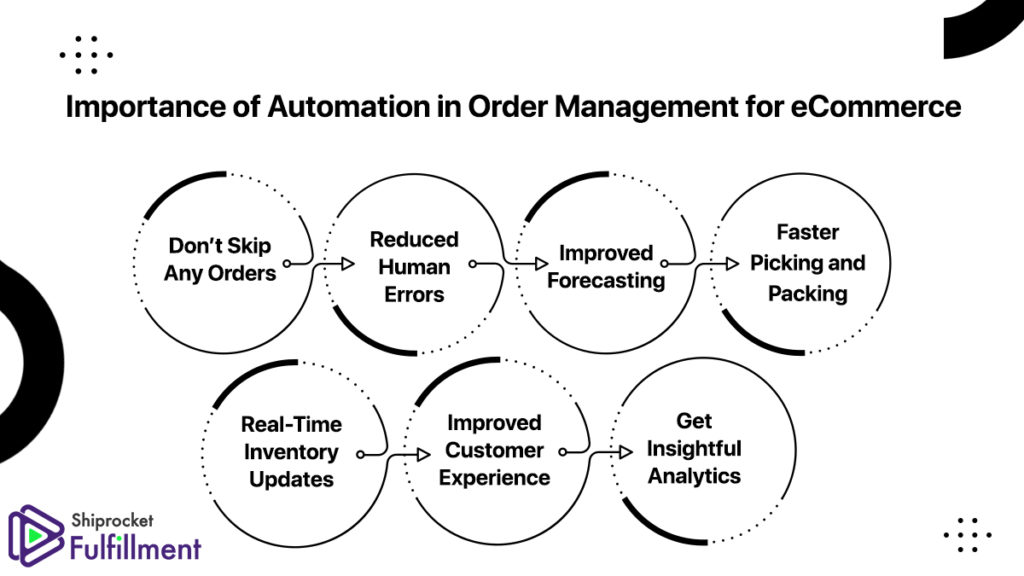 Don't Skip Any Orders
With an automated auto management system, you will reduce the chances of skipping any incoming orders. With a manual system, there are chances that users skip out on orders that come together or are similar. An automated system gives you an edge in maintaining your orders and processing them timely.
Reduced Human Errors
A manual order processing system requires humans to intervene in the process and maintain the entire system themselves. This often leads to several human errors that can be avoided with an automated order management system. For example, if you receive a hundred orders and only record ninety-nine manually, one customer can wreak havoc on your social media and other profiles. An automated order management system helps avoid such errors and provides your customers with a seamless experience with fast order processing.
Improved Forecasting
With an automated system, you can also forecast your future sales better as you will have an idea in real-time about the incoming orders. The visibility across operations is enhanced, and you can prioritize workflow, improve budgeting and planning, and meet SLA expectations.
Faster Picking and Packing
An order management system often includes synchronization between inventory management and order management. This gives you access to real-time monitoring, and you can process orders across warehouses and channels much faster. The order is your process in one day using a manual or semi-automated system; you can process in a few hours.

Real-Time Inventory Updates
With an automated inventory and order management system, you can update your inventory in real-time and synchronize your entire inbound fulfillment process. Ideally, whenever you receive an order, the stock must reduce one item that needs to be processed. This gives you real-time data about your inventory, and you can forecast the future output.
Improved Customer Experience
Automation gives you access to a lot of collated data. Therefore, whenever a customer calls you regarding their query, the customer support team can instantly look up tons of data at once, filter through the information they need, and give the customer a satisfactory answer. This reduces the conversation and turn around time and helps establish a more efficient customer experience.
Get Insightful Analytics
Lastly, with automated order management, you can get insightful analytics that can help make future decisions about your inventory, the best selling products, the products you need to promote more, etc. These insights help you scout through your operations to change according to trends and optimize your process.

Order Management Process
Order management process starts after a customer places an order and makes a payment for the same. The order details are then sent to the store or its warehouse where the inventory is stored. The warehouse worker picks the order, packs it, and ships it to the buyer.
The last stage of the order management is to take the customers' feedback and check if they are happy with the purchase. Have a look at the three stages of order management:
Stage 1: Receiving Order
The first stage of the order management process is when a customer places an order. You receive the order with its details. Then, you accept the order and collect payment for it. Once you receive the payment, you forward the order details to your inventory warehouse for the warehouse keeper to get the order ready for shipment.
Stage 2: Fulfilling Order
In this stage, you fulfill your customer's order. This stage is split into 3 different steps:

Step 1: Picking
The first step to fulfill an order starts with the picking process. Here, the products are brought from the warehouse. Generally, warehouses have shelves each stocked with different products. So, the warehouse workers pick the right items as per the order requirements. After picking the ordered item, it is sent to the packing station.
Step 2: Packing
The packing station not just packs the items to ship them conveniently. The station is also in charge of using the right packaging material so that the product reaches the customers intact and in good condition. For example, fragile items require packaging inserts like air pillows and bubble wraps. And if the products are improperly packaged, they might get damaged in transit.
Step 3: Shipping
After you have picked the order and packed it, next, you have to ship it. The warehouses ship the order keeping the following things in mind:
Attaching shipping label and invoice
Marking the order as shipped
Sending out shipping confirmation to the customer with tracking emails
Notably, you can pick, pack, and ship products can only happen if the business has all the products in stock. When the product is unavailable, you are left with only two choices – either turn the customer or postpone it to a later date using the dropshipping model.
For dropshipping, you can purchase the product with the supplier when the product is out of stock. The supplier will provide you with a date when you are most likely to receive the new stock. In turn, you can give your customer a tentative date about when they are most likely to receive the order.
Stage 3: Handling Post-Sales
The last stage is handling the after-sales. At this stage, you follow-up with customers, ask them to give their feedback and ensure that they are satisfied with their purchase. This stage includes returns and refunds as well.
Improve Order and Inventory Management by Outsourcing Order Fulfillment
It can often get expensive to automate the entire eCommerce fulfillment process. Also, there are times when you do not get such a surge in your orders, which is also occasional. Therefore, it is best to outsource your fulfillment operations to 3PL fulfillment providers like Shiprocket Fulfillment in such scenarios.
Shiprocket Fulfillment provides you end-to-end warehousing, inventory management, order management, and shipping solution. All you have to do is send your inventory to a ship rocket fulfillment center, and all the other operations like packaging, shipping, and returns will be taken care of by us. You can store inventory closer to your customers undelivered 2X faster. With a completely automated system, you can improve your order processing speed and ship products sooner.
Conclusion
An automated order management system can be beneficial to you in more ways than one. Ensure that you go through each pro and cons before investing in automation. It is expected that most eCommerce supply chain operations will be automated in the coming years. Adapt to the trends so that you can have a competitive edge faster than others.
Calculate Your Shipping Costs Now