Top 5 Order Management Systems to Help you Manage Orders Effectively
When you run an eCommerce business, the orders you receive are the epicenters for generating revenue! Hence, you cannot afford to miss out on even one of the incoming orders on your eCommerce website or marketplace. When you are starting, it is alright to manage incoming orders manually. But once you begin receiving around 50 orders a day, it gets difficult to manually keep track of the SKUs and quantities of each order. This is where order management comes into play! Let's dig deeper to understand this aspect of the order fulfillment chain and learn about order management systems (OMS) that make this process easier for you.
To understand the various OMS available in the market, we first need to begin with the basics. Let's start with what order management is and how it is useful for eCommerce business.
What is Order Management?
Order management refers to the process of receiving, tallying, and processing orders that come in on your eCommerce website or marketplace. The typical process includes receiving an order from a customer, cross-checking, and updating the inventory, followed by assigning the order to the warehouse and ultimately processing it by packing and shipping it.
You can carry out these steps manually or by using an order management system(OMS) that can automate the process for you.
Order Management System
An order management system is online software that helps you manage your orders by keeping in sync with your inventory. It lets you streamline your order management process by automating the workflow and reducing manual work.
Why is an Order Management System Important for Your eCommerce Business?
Many reasons make an order management system essential for the smooth functioning of your business. Let's have a look at some of them –
Streamline Fulfillment Process
An order management system helps you streamline your order fulfillment process by aligning all activities in a unidirectional flow. It establishes a uniform format for order processing that eliminates all doubts around re-checks. It allows you to send orders for packing and ship them faster.
Reduces Errors
With automated order management, you don't have to keep track of incoming orders in an excel sheet manually. The OMS directly fetches data from your website and inventory to give you a holistic view of your current incoming, processed, and pending orders.
Faster Order Processing
A streamlined process helps you eliminate unnecessary steps like list maintenance and checking to send out orders to the warehouse and then process them. You can save 24-36 hours with an automated process that alerts your warehouse as soon as a new order comes in. Otherwise, you will send a consolidated list at the end of the day, and the orders will begin processing a day later.
Single View For Multiple Channels
If you sell on multiple channels like Amazon, eBay, Shopify, Bigcommerce, etc.you can easily integrate all channels into one and process orders as one unit. This helps you keep a single view across all channels, and the quantity is directly reduced from a master inventory. This avoids confusion, and you can remove listing out of stock products faster.
Constant Inventory Sync
Continuous inventory sync in the background can remove the doubts around creating multiple orders, incorrect SKU details, product mismatch, etc. It also helps you manage your inventory in a more organized manner. If you use an inventory management software that also contains an OMS, your business can thrive better in this market.
5 Order Management Software Your Business Needs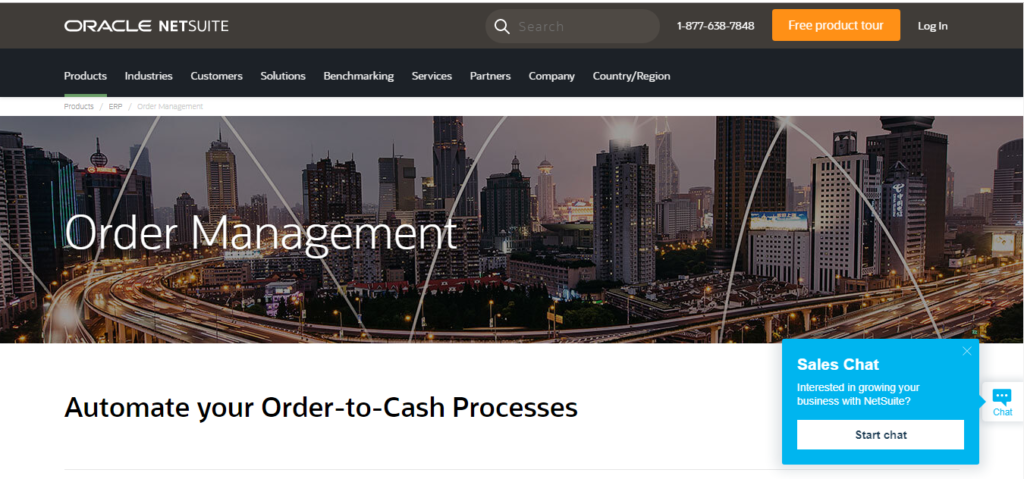 NetSuite is Oracle's Inventory and order management system designed specifically for eCommerce businesses. It is a cloud-based order management solution that is efficient and makes the task of order management extremely easy for you.
Here are a few salient features of NetSuite's order management software that can help you run your business smoothly –
Real-time visibility of inventory
Analytics around inventory, including trends, stock availability, etc.
Billing management & invoice generation
Sales Order Management
Returns Management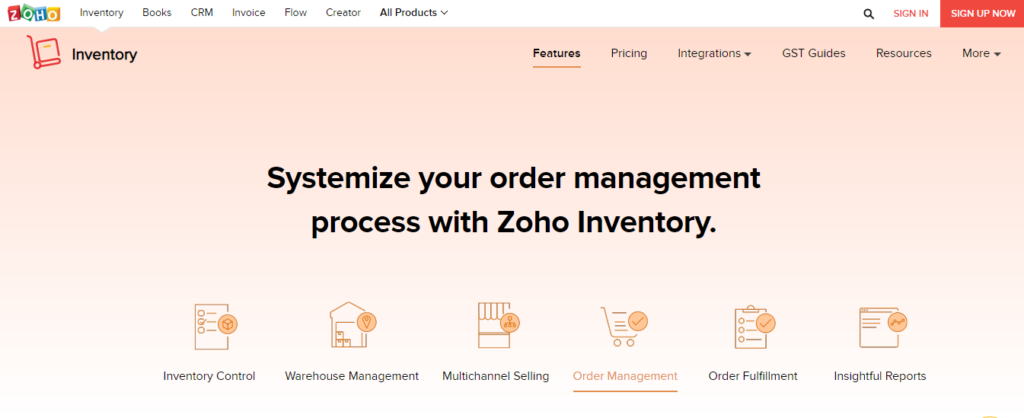 ZOHO is a cloud-based inventory and order management solution that is suitable for managing your orders across multiple channels. Also, it is one of the best software to control your incoming orders and process them at ease efficiently.
Here are few of ZOHO's offerings to make sure your business aligns with the product –
Integration with multiple sales channels like Amazon, eBay, Shopify, etc.
Centralized order management system
Label generation
Payment integration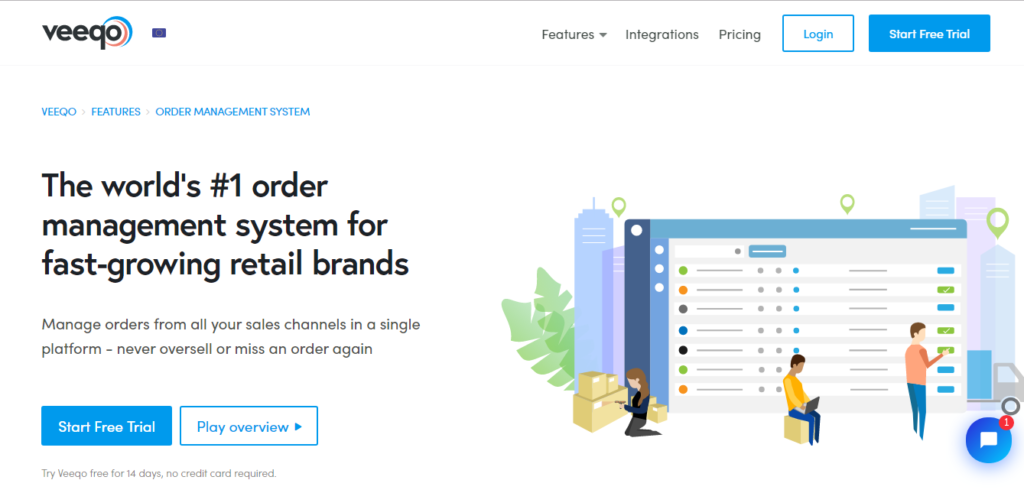 Veeqo is known for its software's performance with leading retail brands. Their order management system is robust and offers you many features to make order management a simplified task for your business.
These are a few features offered by Veeqo –
Integrated warehouse management
Omnichannel selling with the integration of physical and online stores
Manage accounts with an integrated inventory, and sales channels
Single view for all purchase orders
Cloud-based solution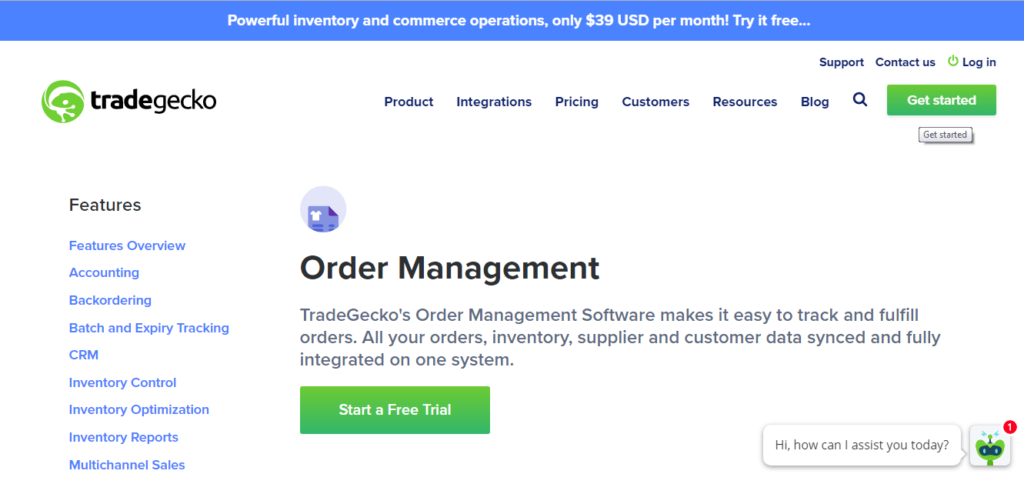 TradeGecko is a comprehensive inventory and order management system designed to help you sell better. All data ranging from customer data, warehouse, and inventory are synced successfully on one platform.
Here are a few characteristics of their OMS –
Order management across multiple channels
Detailed reports and insights about orders, customer insights, demand forecasting, etc.
Wholesale order management
Inventory forecasting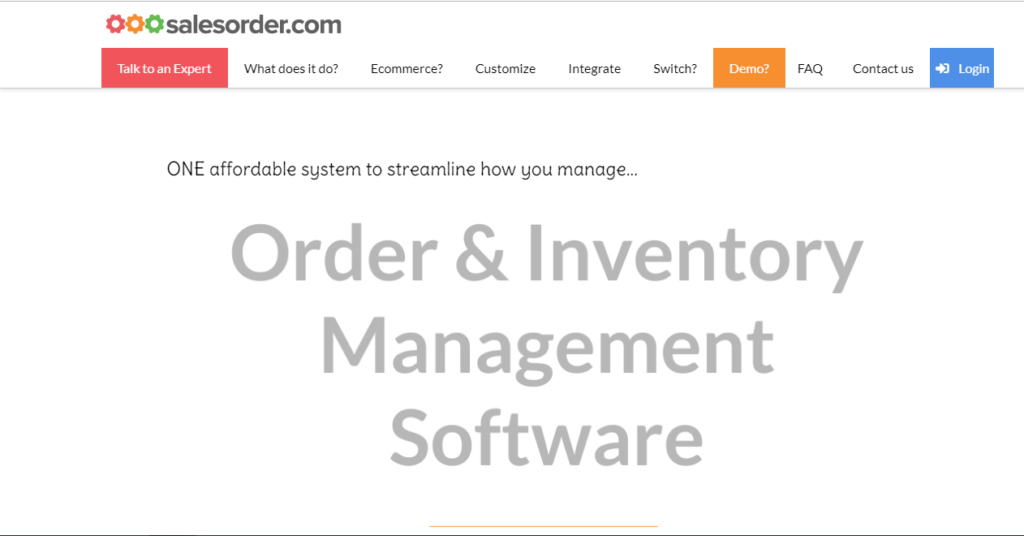 Salesorder.com is also a similar order management system aimed to streamline your order management processes. It deals with inventory and order management to provide you with software that can integrate all aspects into one.
A few features of the Salesorder.com OMS include –
Order allocation and stock management
Order capturing
Caters to stock & ship, drop shipping, manufacture & ship, and assemble & ship businesses.
Multiple channel order processing
One view for all orders
A shipping solution integrating all these necessary features and more…
If you're looking for an order management solution that can directly let you ship through multiple courier partners, you can utilize Shiprocket's services. Shiprocket offers you shipping to over 26000+ pin codes in India and 220+ countries abroad, with 17+ courier partners. Moreover, you can integrate around 15 sales channels into the platform. These include platforms like Shopify, Magento, Amazon India, Amazon US/UK, etc. We keep adding to this list.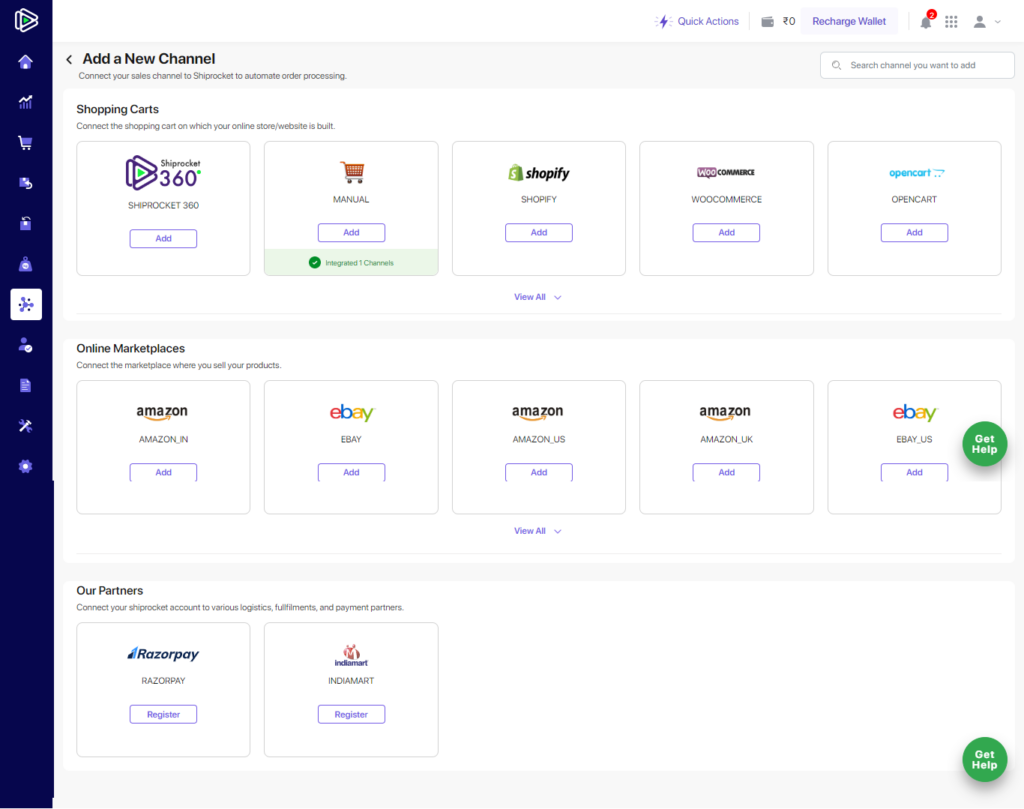 Along with this, all your orders are synced with the platform, and you get auto-generated labels once you begin processing. Not just this, there are many more features that you can use for seamless order fulfillment. Signup today using the link below to find out yourself!
FAQs (Frequently Asked Questions)
What is an order management system in eCommerce?
An order management system is an online software that helps in managing orders and syncing inventory.
What do order management systems do?
An order management system manages and tracks all the information, including order entry, order processing, and inventory management.
Is an order management system helpful for eCommerce?
Yes, an order management system helps in streamlining the order fulfillment process and helps in processing orders faster.
Calculate Your Shipping Costs Now