Social Commerce Meaning And Top Platforms in India
India's consumer behaviour is gradually changing, as the buying habits. Nowadays, Indian consumers claim uniqueness and control over their lives, careers, and creative expression. They like to follow or be inspired by relatable individuals rather than paid marketing. The new-age consumers want to buy and consume goods that match their personalities. This is the main reason for this paradigm shift and the emergence of social commerce.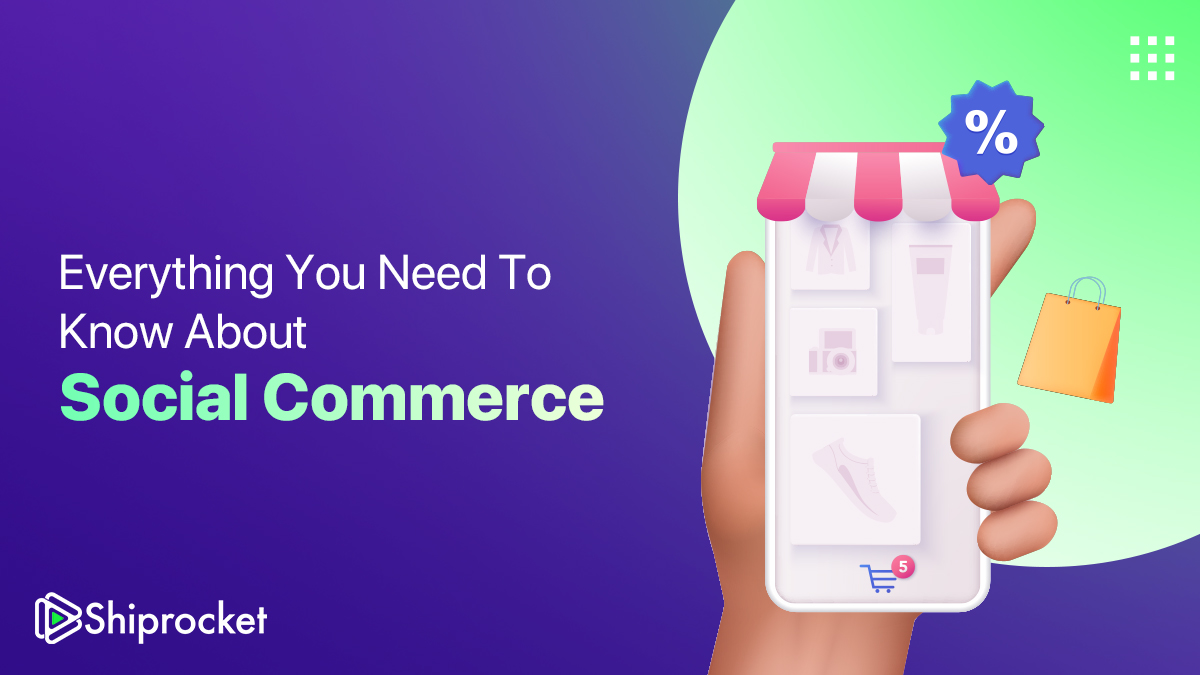 What is Social Commerce?
Social media platforms like Facebook and Instagram are used for social commerce to help promote and sell goods & services. Customers can purchase using this selling model without leaving the social media apps.
With the aid of social commerce, customers can browse businesses, learn about products, and make purchases all within the same app. A more convenient and interactive purchasing experience is provided by social commerce.
Social commerce is distinct from conventional social media marketing techniques, encouraging consumers to browse a brand's website before making a purchase—instead, social media sites with virtual storefronts like shops on Facebook and Instagram.
Instagram, Pinterest, Facebook, and TikTok are four social media platforms that have built-in social commerce features.
Difference Between Social Commerce & eCommerce?
Social
Commerce
eCommerce
Two-way relationship with customers.
One-way relationship with the customer.
Interaction occurs both online and on social media.
Interaction occurs only on the website.
Participatory and collaborative.
Limited to enterprise & business partners.
Community creation of content.
Push notifications to a relatively passive audience.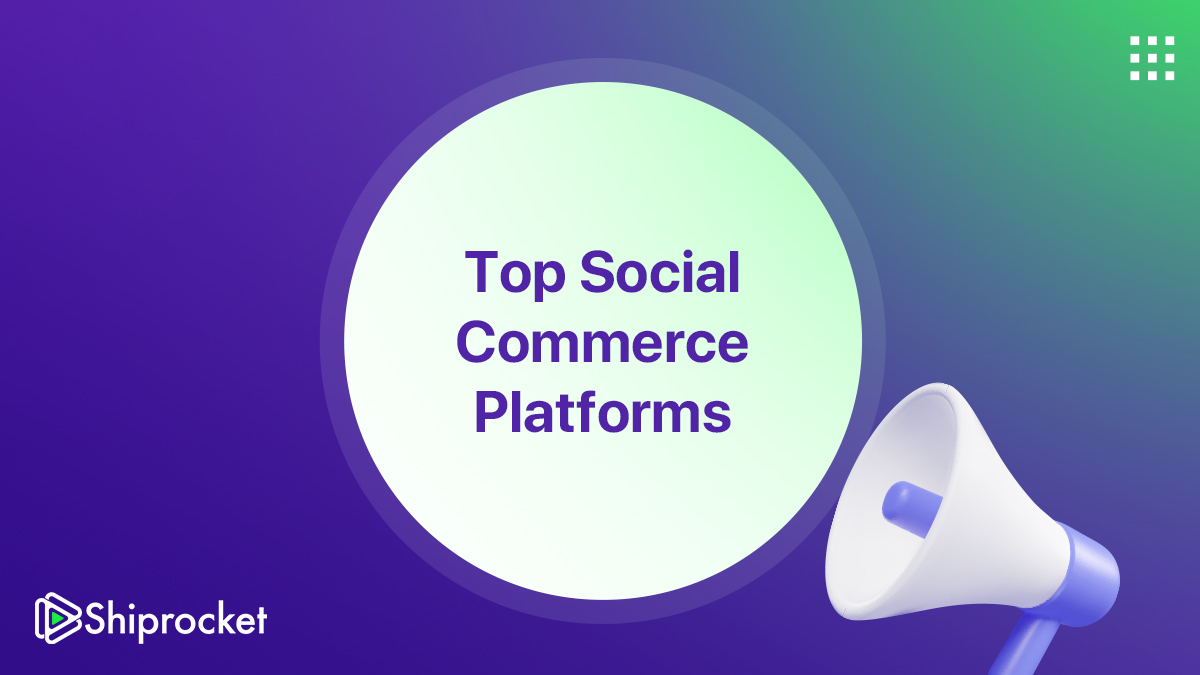 Top Social Commerce Platforms
Facebook
India has one of the largest audience sizes on Facebook, with over 239.65 million users. It makes sense for brands wishing to enter social commerce to start with a Facebook profile. A Facebook shop, an entirely customized online storefront, can be created by any Facebook Business account. Brands can create one from scratch or upload their existing product catalogue here.
Visitors on a brand's Facebook page can browse the offered products and their sizes, colour options, and specifications. Through Facebook Messenger, prospective customers can reach out to brands directly. When ready to make a purchase, users can utilize Facebook Checkout without leaving the app, or businesses can send them to an online store instead.
Instagram
India has the most prominent Instagram audience in the world, with 230.25 million users. Instagram Shops allow users to purchase the goods featured in the app's photos and videos. Like Facebook, business accounts enable users to display their interests through a resizable online store. Brands can do so by curating product collections. Every product in an Instagram Shop catalogue has its page, which includes the item's price, product description, and images or videos.
TikTok
TikTok is a relatively new player, but because of its explosive growth, anyone may believe that it has been a social commerce platform for much longer than it has. By 2025, the video-sharing website is expected to have 48.8 million US subscribers.
However, users of TikTok aren't merely amusing themselves by swiping through the app. According to TikTok, 39% of users found a brand or product via TikTok that they needed to be made aware of. Nearly half of users have bought anything they saw on the app.
Pinterest
Pinterest is an image-focused search engine and social networking site. It is one of the largest social networks in the world. Users pin vacation destinations, make mood boards, and, most crucially, find new items. Every month, millions of users use the platform to look for products and get ideas. Merchants can attract potential customers who need to be aware of their items by adding product listings from their online store to Pinterest.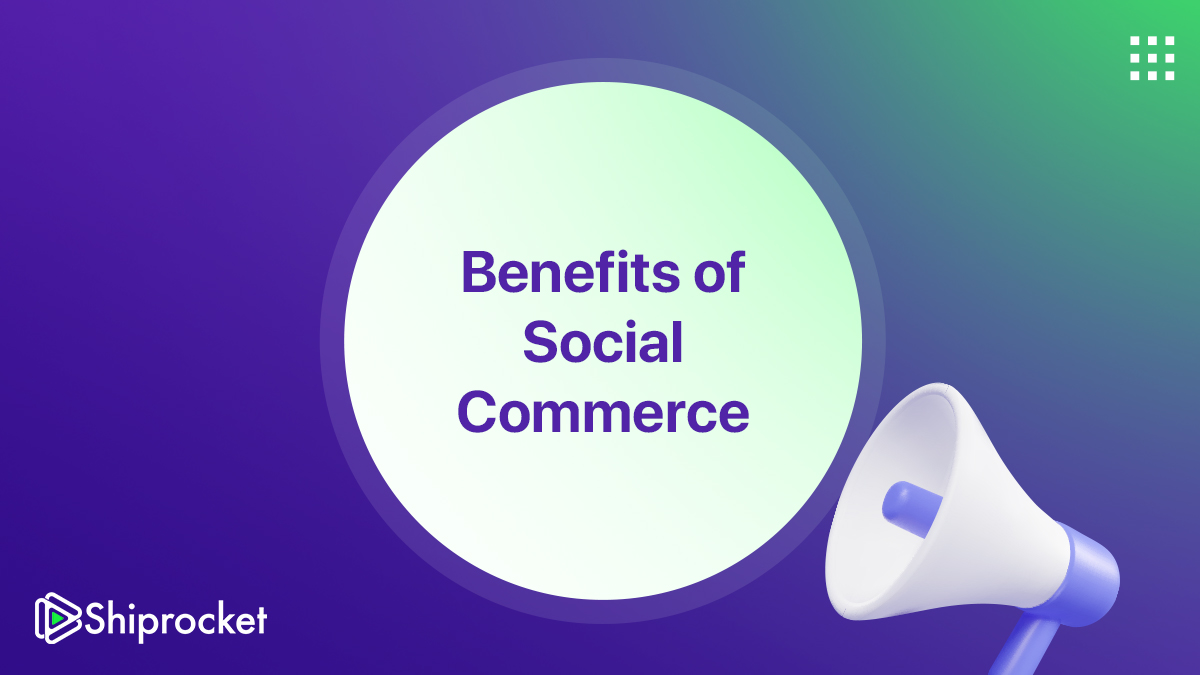 Benefits of Social Commerce
The top five advantages of social commerce are as follows:
Broaden your target market
Seamless shopping experience
Collect data on Target Audience
Rely on social approval
Get customer feedback
Social Commerce Trends in 2023
According to an IMARC Report, the Indian social commerce market is expected to exhibit a CAGR of 35.70% during 2022-2027. One of the main factors driving the market's expansion in India is the country's increasing digitization. With social commerce, businesses can make transactions without having a physical presence and cut down on infrastructure, communication, and overhead costs.
In keeping up with this, consumer electronics used to access social media platforms, such as smartphones, laptops, and tablets, also produce a promising outlook for the market's growth. In addition, several technological developments, such as incorporating social commerce platforms with voice assistants and chatbots powered by artificial intelligence (AI) that can predict user behaviour and enhance the user experience, are boosting industry expansion.
Conclusion
With time, businesses need to amplify their reach; the best way to do so will be through social commerce. Higher internet and smartphone penetration is aiding the growth of social marketing in India. Social commerce is anticipated to revolutionize and simplify the entire ecommerce sector with strong support from the younger generations and a steady expansion rate.
COVID-19 has further fueled the growth of social commerce as people were confined to their homes and spending more time online. As the Indian population becomes more digitally connected, especially the untapped tier-2 and 3 cities and rural India, the social commerce market in India is expected to skyrocket in the next couple of years.
FAQs (Frequently Asked Questions)
What is the objective of social commerce?
Social commerce is the use of social media platforms like Facebook and Instagram to sell goods and services. This serves as an excellent opportunity for small businesses that do not necessarily have all the resources to get started with a physical store or a branded website.
How does social commerce work?
Under social commerce, sellers use platforms like Facebook, Instagram, Tik Tok, and Pinterest to list, promote and sell their goods and services online. Using this business model, business owners can create a branded store online and sell goods.
What are the key features of social commerce?
Out of the many benefits of social commerce, some key features are:
1. It is super convenient for both sellers and buyers.
2. Sellers can keep track of their sales through detailed data insights.
3. It is easier to define and hyper-target audiences using social media.

Calculate Your Shipping Costs Now