How Can You Start a Successful Online Bakery in India?
India has been home to several delicious bakery dishes since time immemorial. India's bakery market has been too fragmented and is dominated by bakers who run the business from their home. There are very few businesses that sell bakery items on a national or international level.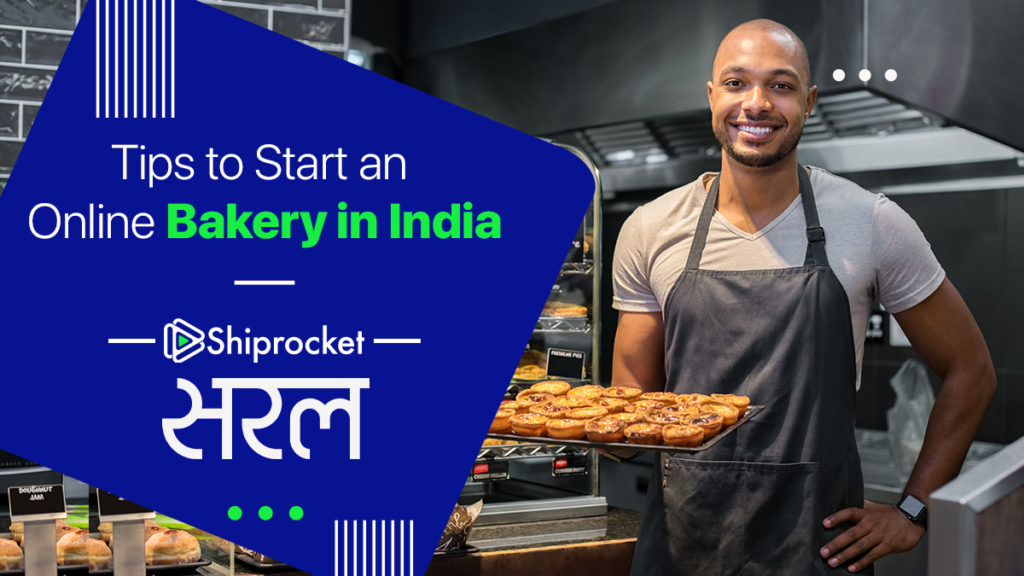 Even though the market is fragmented, it has never lost its charm or value. The market reached a value of US$ 7.22 Billion in 2018. Further, the market value is projected to exceed US$ 12 Billion by 2024.
In today's day and age, baked goods are a staple for many people. Especially those with a fast-paced lifestyle. Along with that, they are the life of every party. It is an excellent opportunity to start a bakery business or take an existing one online.
We are here to help you with the right steps to start your online bakery business and make the most out of it.
What Does a Bakery Business Include?
A bakery business does not necessarily need to be a specialized business restricted to cakes, cookies, etc. A bakery business can include cakes, cookies, biscuits, pizza bases, bread, etc. It can be a staple product for various households they can procure from your store.
Along with essential products, you can also include customized products for special occasions that you provide on-demand.
Why an Online Bakery Business?
The demand for baked products has always been high. With a fast-paced lifestyle and the need for easily accessible food, baked foods have become a staple for many. An online bakery business can give you access to millions of households without investing in a vast bakery setup.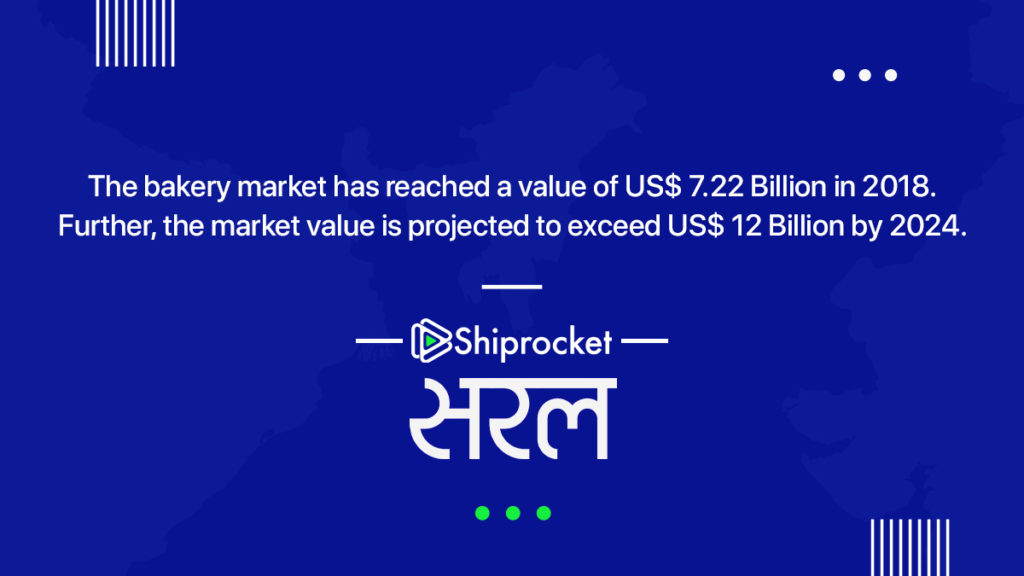 Fast-Paced Lifestyle
Most youngsters are busy with their hectic lifestyles, juggling work, fitness, and traveling. This does not leave them with a lot of time to cook fresh and healthy snacks—baked products like biscuits, cakes, cookies, etc., prove to be a healthy substitute for snacking.
Streamlined Process
An online bakery store makes the entire process extremely streamlined. Instead of accepting physical or telephone orders, you can directly accept orders through your website and improve your order management. Once you streamline your incoming orders, you can quickly increase the speed of production and deliver faster.
Easier to Display
With an online store, you move away from the brick-and-mortar setup where you need to invest a different amount in attractively displaying your products. An online store allows you to appeal to product shoots and display your products far more attractively without any huge investment.
Demand For Safe & Hygienic Products
As the demand for safe and hygienic products has increased this year, people prefer to shop online. So, an online bakery store can help you gain your customers' trust and sell far and wide.
Easier to Scale
Online businesses are more comfortable to scale than off-line ones as you do not need to invest a considerable chunk of your savings into running it. You just need to invest in the ingredients, machinery, packaging, and shipping. The entire store is online that saves you from the hassle of store management.
Sell from Convenience of Your Home
You do not need to purchase a shop in your neighborhood or any other locality with an online store. You can start selling from your home and eventually scale your business if required. It gives you the flexibility of baking at your convenience and running the store on your terms.
How to Start an Online Bakery Business?
Follow these steps to successfully start your online bakery business or move to the online space with your existing brick and mortar bakery shop.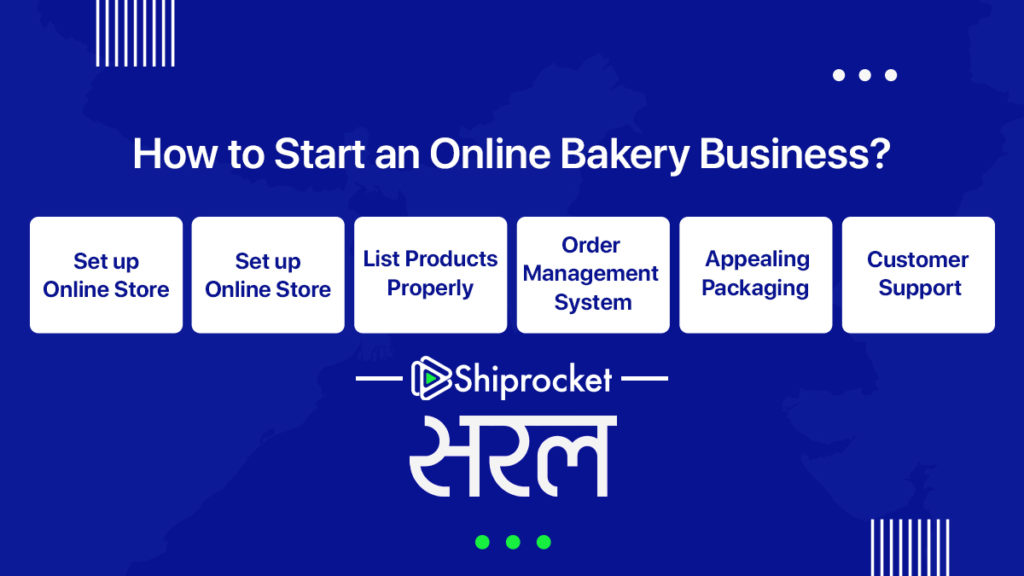 Set up Online Store
The first step to selling online is setting up your store. This means you need to start with your website or tie up with a marketplace to sell your products. It would be a great idea to start selling via social media channels like Instagram values to develop your website. If you want to set up a store in minutes and appealingly list your products, you can do it with Shiprocket Social. You can add payment gateways, images, descriptions, etc.
Many bakers use Instagram to sell their products. If you are one such baker, you can useShiprocket Social to set up your website and give your customers more insight into what you do.
Either way, setting up an online shop store is vital if you want to start a bakery business. It is the face of your brand and where your customers will shop.
List Products Properly
The next step is to list your products. If you sell various items, mark them in different categories and display them on other pages. For e.g., If you sell cakes, cookies, and bread, and provide customization, ensure that all of these are listed under separate categories. This will help your buyers navigate easily through the website.
Each product must have its description and images. Ensure you click the pictures of your products and don't source them from anywhere on the internet. Since the pictures are the only source of validation for your customer, they can decide the sales' fate on your website.
Order Management System
The next essential aspect of your website should be the order management system. You can install an order management system to record all incoming orders to not miss out on any. This will help you stay updated and also give you space to manage your production better.
Appealing Packaging
Next, get in touch with your printer to help you provide customized packaging. This must include the name of your brand and your social media details. This way, the customer would know where to return for repeat purchases. The packaging must be appropriate so that the product is not damaged while it is being shipped.
Strong Delivery Network
It is essential to have in place a robust delivery network for your business. You should look for an option where multiple delivery partners can help you deliver hyper-local products. SARAL by Shiprocket is one such application that can help you provide delivery within a 50km radius in a few hours. The best part is that you can ship with partners like Dunzo, Wefast, and Shadowfax. Since some bakery products like cakes & pastries require fast delivery to maintain your product texture, this delivery app will help you deliver seamlessly. The rates start at Rs.37, which means it is also a sustainable option for bakers just beginning.
Customer Support
Every product you deliver is bound to get positive or negative feedback. Your customers might even need support with using the website. Therefore, you must put a customer support system where the customer can reach out and clarify their queries regarding your store's products. Customers who want to inquire about specific services can also reach out to you via this support network.
Final Thoughts
The bakery business in India is booming, and if you have a knack for baking, it is an excellent time to experiment and reach out to customers across your city. Get started today and sell those loaves of bread now!
I bake cakes at home. How can I ship them to my customers?
By packaging them properly to retain their original form and freshness, you can use hyperlocal delivery to deliver perishable products across short and medium distances.
Can I ship biscuits across India?
Yes, you can ship biscuits as they are dried and have a longer shelf life. However, they must be packed suitably.
Calculate Your Shipping Costs Now