Vendor vs. Supplier vs. Distributor – What's The Difference
In today's business landscape, understanding where your inventory is coming from, and improving resources is crucial for preventing supply chain disruptions. In this article, we will check the difference between vendor, supplier, and distributor, and see how to improve collaboration.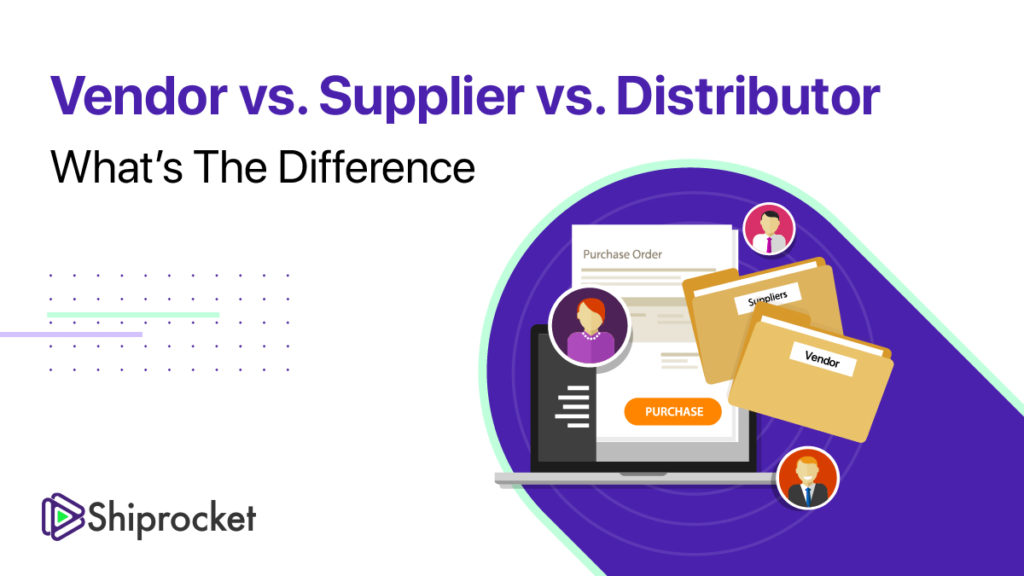 Let's Start With The Supplier
A supplier provides goods and services to customers directly from the manufacturer. They can also be the manufacturer of goods. They can be the manufacturer of raw materials like oil, steel, wood, etc. For example, a wood manufacturing company is a supplier to those who sell to a vendor, like a furniture shop, who then sells to the final customer. A supplier acts as a middleman that helps in obtaining the product from the manufacturer and supplying it to other businesses.
Who Is A Vendor?
A vendor usually sells goods and services to the final customer. They sell supply products from manufacturers to suppliers and function as a business-to-business (B2B) entity. Some companies can also serve as a vendor to other businesses for providing services like software and app development services.
Who Is A Distributor?
Distributors usually buy products from a supplier, store them in a warehouse, and then sell them to vendors or end consumers. Distributors can be b2b type or b2c type depending on what they sell. Distributors simplify the whole process of purchasing for companies and keep stock of certain products.
Vendor vs. Supplier
A supplier sells to other businesses and supplies directly from the manufacturer. Vendors typically sell to end customers and get their products from suppliers. Suppliers usually work with physical products, vendors work for those who lean more towards services.
Manufacturing companies sometimes contract with a supplier or a vendor who produces their own goods. A vendor sells a product in the market, but that vendor may also own a manufacturing horse and provide bulk items to similar companies. In this case, they can also be a supplier.
Vendor vs. Distributor
Vendors and Distributors both sell raw materials or goods to the final consumer. A distributor stores products in a warehouse and ships them to customers. Both distributors and vendors may have direct relationships with suppliers.
Distributors can be the primary supplier to an entity whose products are sold in physical stores. Vendors, typically have a brick-and-mortar store with products to sell.
Distributor vs. Supplier
Distributors sell to the final consumer, while suppliers sell to other businesses that will further sell to the end consumer. Distributors and suppliers both provide physical products to a company. But the difference is distributors are not the actual manufacturer of the product. They only stock goods for the manufacturers. And often works as a mediator between the supplier and the manufacturer. A supplier, on the other hand, can work directly with a manufacturer to save on costs.
The Bottom Line
Hopefully, this comparison helps you clarify some of the differences between the supplier, distributor, and vendor in the supply chain. They all work towards taking the supply chain process to the next level.
Calculate Your Shipping Costs Now