How to Plan & Utilize Webinar Marketing
Webinar marketing is a way to engage the audience in your product or service online through real-time conversation. When more people interact with you on a webinar, they become part of your marketing campaign.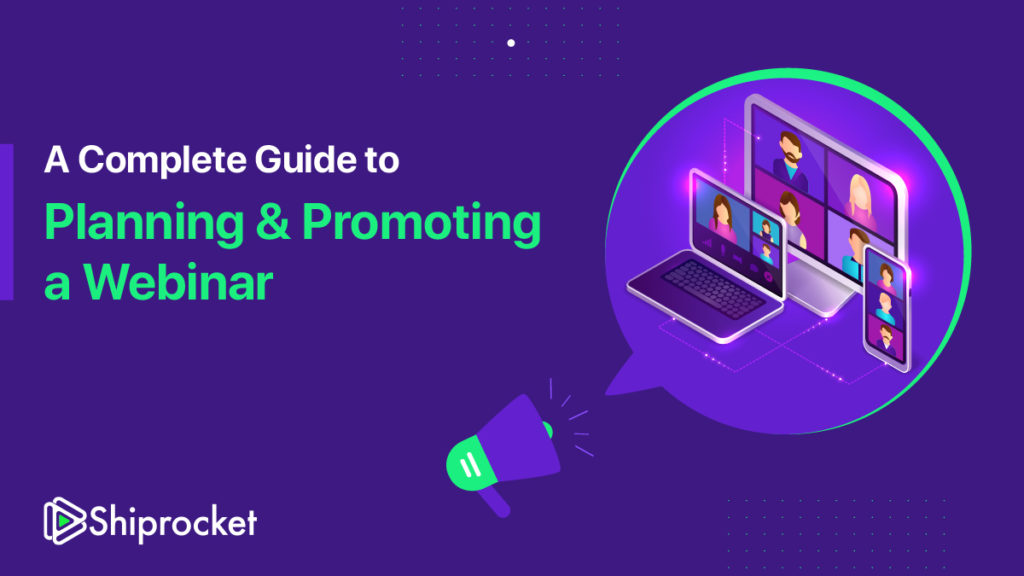 You can take this conversation further through the sales cycle with the goal of creating a lead. Since webinar marketing became standard, marketers have looked for new and exciting ways to engage with their customers.
More companies are choosing to host a webinar for online information sharing. In webinar sessions, customers could ask you questions. It is just like a demo or training session. It's now common for marketers to use webinars to engage with their customers.
Tips for Utilizing Webinar Marketing
If you are planning to host a webinar for your company, here are some tips you can use to engage directly with your customers.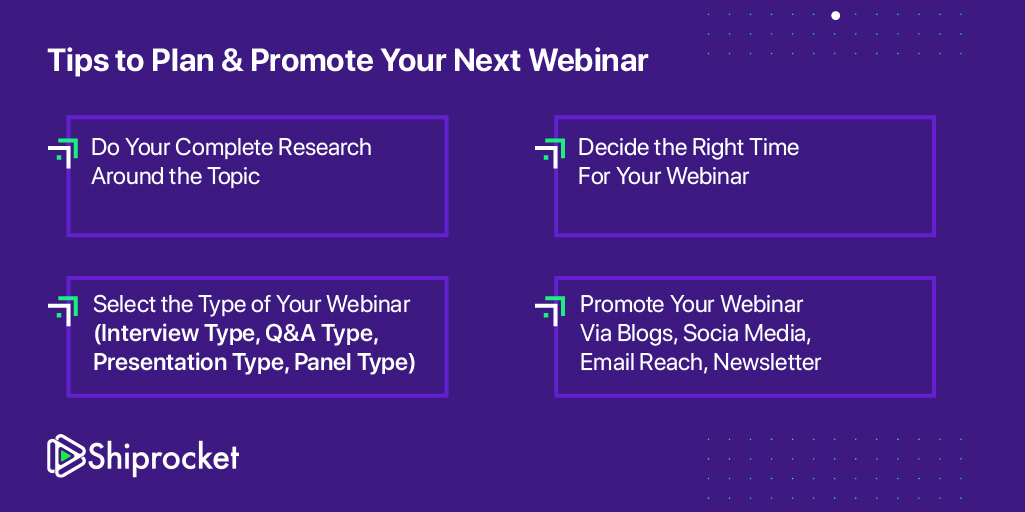 Webinars are mainly real-time training or demo sessions that can give you quality leads and conversions when done correctly. You can design your next webinar for improved results.
Ensure You Have an Interesting Topic
The easiest way to drive traffic to your webinar is to ensure you have an interesting topic. The better the topic, the more people will want to hear about your topic. You should also consider inserting the right keywords in your topic titles. This could help drive more traffic to the webinar and usually sign up afterward.
Take a look at what other companies are doing there in their webinars before setting up your own. It can be useful to see how other brands are presenting their topics. There are hundreds and thousands of webinars going out there, covering a wide range of topics. Considering how other companies decide their webinar topics will tell you more than anything. You can try out dozens of webinar examples from the Marketing Week that host thousands of webinar pages for further inspiration.
You can also use a tool like BuzzSumo or AnswerthePublic to identify which topic works well on a given platform or industry. Or you can try out, what questions people are asking on Google. Deciding on a topic is the most vital decision to make. Take some help from the industry-specific forums for topic ideation.
Deciding On the Right Time & Host
A webinar host is needed for doing the research work. There are webinar hosting sites that offer the services such as finding out your targeted audience, how many people participated in your webinar, analytics data, etc. You can take some help from sites like GoToWebinar, ReadyTalk, and Webinar Ninja that host multiple webinars every week.
You can take a free trial of their services. Make sure you check the services they provide, and what is their exact subscription fees and terms. Additionally, the timing of a webinar is everything. The best time to broadcast a live webinar in India is between 10-11 am. But if you also deal with a global audience, then you'll need to consider the time difference before promoting your webinar.
Selecting the Type of Webinar
There are mainly four types of webinars that you could opt for. The first one is the interview type that gives you a chance to interact with an industry-specific expert who has influence in your industry. The interview webinar works best when the person is live on-screen and people can ask questions in advance.
The Q&A webinar type is the most demanding one as it allows your attendees to participate in the live webinar. Make sure your questions are sent in advance. This will also give your audience a chance to engage more with your webinar if their question will be chosen. The Q&A type of webinar is an excellent choice to build brand loyalty and add value to your business.
The presentation-type webinar is also the most popular among entrepreneurs. You will get to present on a topic that will need to be engaging as well as enthusiastic. The presentation-style webinar is also accompanied by a prewritten speech that is relevant to your audience.
The last one is the panel-type webinar that provides access to talk to experienced professionals who are willing to discuss a topic or multiple topics related to a similar domain. For this type of webinar, you will need to select someone who's an expert on the subject and knows how to handle the audience.
Promoting your Webinar
The most important is your webinar promotion strategy. There are lots of different ways to promote a webinar but the highest response rate still comes from email marketing or social media. Marketers from the eCommerce industry can use email and social media for the promotion of their business-related events. Some of the other useful promotional techniques that you could try are posting on your company's blog is a great way to draw attention to your upcoming webinar.
Email marketing is also the right way to reach your customers directly. Get the complete database of your clients, partners, and contact to send an invite. Additionally, you can maximize email reach by partnering with someone who can provide you with a contact list of businesses related to your business domain.
Posting on social media is the best approach to maximize your webinar reach. You can promote your webinar o Twitter, Linkedin, or Instagram to get potential audiences for your webinar. Creating posts and ads on social media can also help your audience to know about webinar timing and topic.
The most important one is posting on industry-specific forums. This way you can promote your webinar and let know others about the topic, research the people and places that you think will be most interested in your subject. Creating a pop-up alert on your website can also alert your visitors about the upcoming webinar.
The end goal of promoting a webinar is telling people about the event through your social media, website, sales team, email, and team members.
Wrapping Up
Webinars have become a popular way of driving traffic to business websites. It's still important to understand some solutions to create, host, and promote a webinar to ensure you can reach the most people when hosting a webinar.
So, if you are planning to host a webinar, ensure you research your topic well, provide great content, and use every marketing channel to promote the event. Webinars add great value to businesses, but you'll need to plan accordingly.
Calculate Your Shipping Costs Now