7 Actionable Tips to Increase eCommerce Website Traffic
According to a report by Statista, online sales accounted for 14.1% of all retail sales worldwide in 2019. By 2023, this figure is expected to reach 22%. eCommerce is booming, India has started accepting eCommerce as a primary mode of purchase. Especially after the COVID-19 pandemic and nationwide lockdown, eCommerce has gathered new popularity in the country.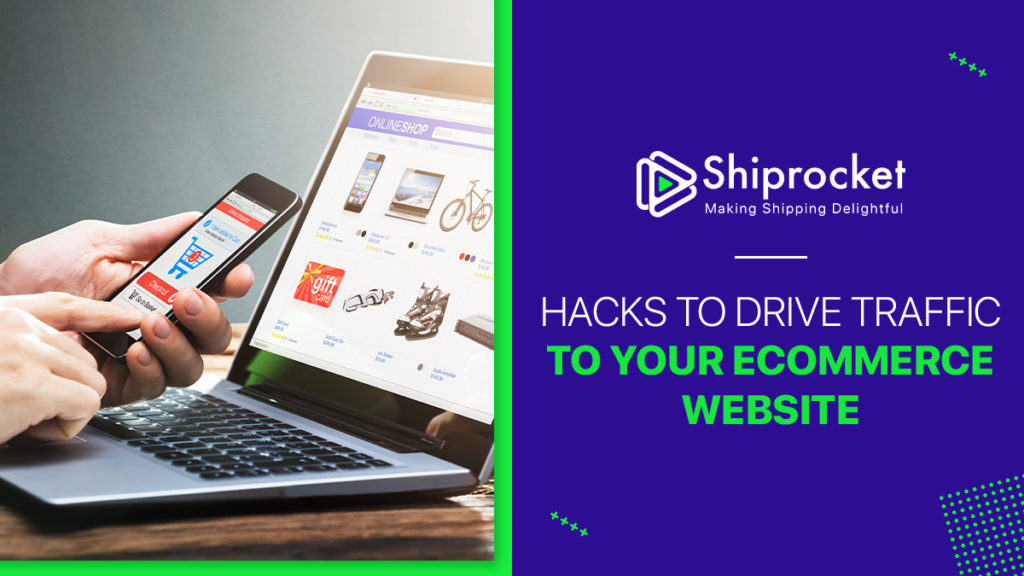 Many new buyers from tier 2 and tier 3 cities are also making their way to eCommerce and purchasing from local websites or D2C brands. In such cases, it can get challenging to drive traffic with increasing competition.
Attracting new visitors is always a challenge for eCommerce businesses. You need to continually innovate and come with new techniques and technologies to ensure that customers keep coming back to your website and new users also discover you. Most eCommerce sellers think they hit saturation after a while, but the trick is to look deeper and continuously adapt to trends. You need to work to drive traffic to your online store continually.
To make this research more comfortable for you, we have compiled a list of seven actionable techniques that you can utilize for driving traffic to your eCommerce website. Let's dive into understanding what these techniques are.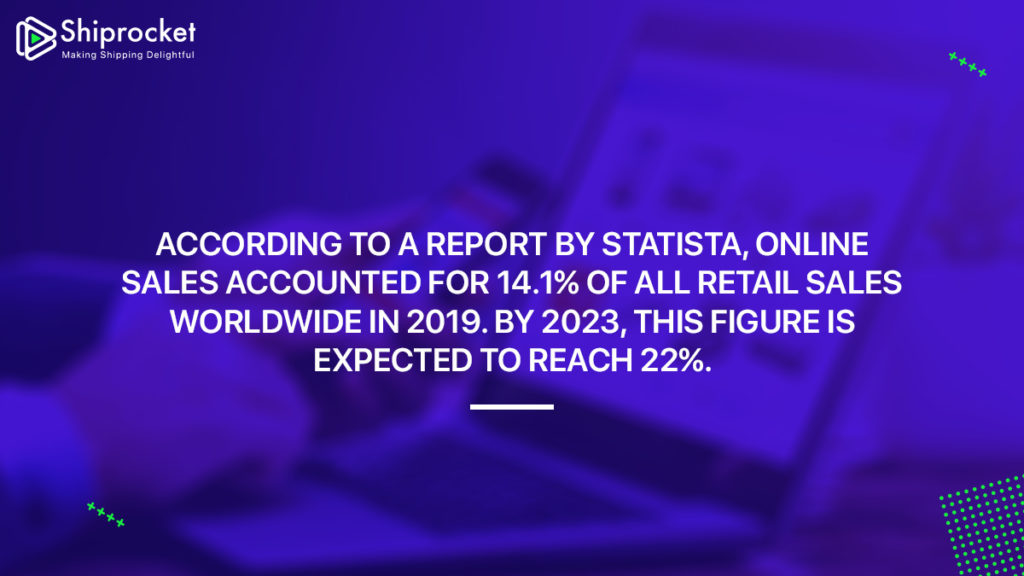 What is Website Traffic?
Website traffic accounts for the total number of users coming to your website. How do you engage with your website, read the content, purchase anything, or how many pages they browse also constitute website traffic metrics?
It is essential to track your website traffic to understand how your website performs among your target audience. All the efforts you put into your website will be of no use if nobody is coming to your website and reading the content you put out. A few ways to measure your website traffic include tracking the number of users, new users, sessions, and the pages per session conducted by the user on your website.
Let's see how you can increase your website traffic.
How to Drive Traffic to Your eCommerce Website?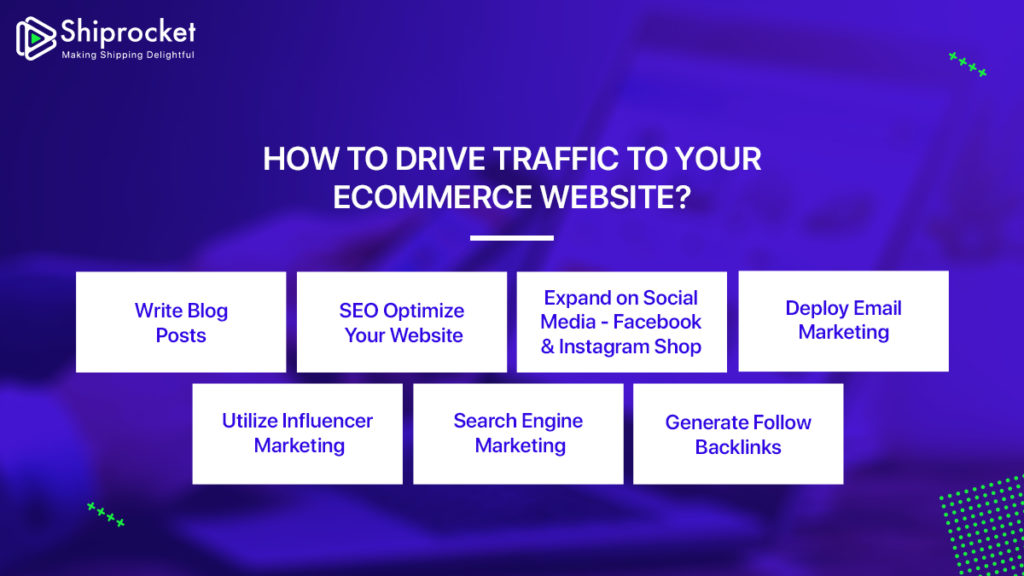 Write Blog Posts
Content is one of the most successful ways of driving traffic to your website. Many users are at the top of the funnel. They are just looking for information about purchasing products and looking out for these blogs and other informational content to fuel their decision-making. In such cases, the blogs you write can come handy. Along with this, we can also help improve your website ranking as you can incorporate all relevant keywords and rank for non-brand keywords also.
Try and utilize power words like numbers, actionable verbs, and timelines to improve your click-through rate performance. For example, writing a blog about '10 beauty hacks you needed to know in 2021' will impact the traffic of more than ten beauty hacks for your skin. Adding the year, an actionable word like need can help you convince the buyers.
You can choose topics relevant to your target audience. Several eCommerce businesses write blogs that are most suitable for their users. Common examples include Nykaa, Kama Ayurveda, Myntra, etc. These websites create content relating to their respective domains and keep updating it regularly to ensure that users come to the website even if they are not purchasing anything.
SEO Optimize Your Website
Next, optimize your product pages and homepage with the correct keywords. Your store must rank on search engines when your user searches for something relevant to what you sell. Therefore, it becomes essential to optimize your website for search engines. For optimizing your website for keywords that will eventually help you rank on search engines, it is necessary to conduct thorough keyword research and understand what your audience is looking for.
If you're not discoverable by your audience and search engines like Google, it is of no use to create and run an eCommerce website as you will not be found here, buyers. Use tools like Google Trends, SEMrush, or SEO Optimer to understand the trending keywords. Along with that, optimize other aspects of your website metadata like the SEO title, descriptions, slugs, headings, etc., concerning relevant keywords. Each of your product pages must be optimized for the search engines.
Expand on Social Media – Facebook & Instagram Shop
Having a social media presence is critical for any eCommerce website. Most of your customers are active on social media platforms like Facebook and Instagram. Hence, you need to engage with them on these channels to redirect them to your website and drive traffic. If they like the content you share on social media platforms and they engage with your page, there is more chance that they will come to your website and at least look at the products and make a purchase.
You can also make the purchase journey easier for them by setting up a Facebook Instagram shop, adding product tags on your Instagram pictures so that they can directly purchase the product from your Instagram page. This will help you save time, and you will be able to drive more traffic and convert more users faster.
Platforms like Twitter, Facebook, Instagram are also channels for customer service. Users generally write queries on social media that brands connect with them quicker. Do not leave out an opportunity to clarify any question raised by your consumers so that you can build trust and drive more traffic to your website quickly.
Deploy Email Marketing
Email marketing is one of the most personalized ways of connecting with your buyers. Landing in your customer's inbox ensures a much faster conversion rate. As an email inbox is something customers check regularly, they will most likely check it out quickly f you send across information on their address.
You do not necessarily need to send them promotional updates always on their emails. You can send them random information, personalized updates like complimentary products, recent editions, and discounted offers exclusive. Along with this, you can also send them relevant information in the form of blogs, videos, social posts, etc. That will help them come back to your website and explore the content you share and the products you offer.
Apple sends out a regular newsletter to its customer where it speaks about the recent technology updates and information going on in the Apple headquarters. They do not always talk about their products, but it is still unique and engaging when they do it.
Utilize Influencer Marketing
Influencers are the new celebrities. Several influencers have made their mark in several domains, and customers look up to them for honest opinions and feedback. You can send across your products to call influencers and collaborate with them to review and share their opinion. This will help you tap into their audience and connect with their fan base. Usually, this results in instant traffic and can be extremely beneficial for your website.
A great example of influencer marketing is that of Dyson. Dyson recently launched their hair straightener – Dyson Corale. Almost every fashion and lifestyle influencer on Instagram reviewed this product and shared their tips and tricks with it. Dyson regularly engages with this kind of influencer marketing to reach out to potential buyers.
The essential technique for influencer marketing is honesty. If you try to fake reviews by paying more money, your customers would know, and they would not easily trust your brand. Give the influencer a free hand to connect to the audience and promote your product in the best way they like.
Search Engine Marketing
Search engine marketing refers to paid ads that you can run on search engines like Google. The Google ads network is one of the most prominent ad networks in the digital marketing industry today. You can run ads in the form of images, videos, and text to reach your customers quicker.
To understand how Google ads work, you can read the blog here.
Search engine marketing can be extremely beneficial to target customers faster and drive traffic to your website in a short time. The more you spend, the more you can achieve. Make sure your ads are optimized for your target audience and contain all the relevant information so that you can rank higher on Google's search engine results. As compared to SEO optimization, search engine marketing provides faster results and a more refined audience targeting.
Generate Follow Backlinks
Generating follow backlinks is the most organic technique to create authentic traffic to your eCommerce websites. You can write guest posts on other websites or blogs to ensure that you can generate traffic on your website. Higher the domain authority, the more relevant it is for your eCommerce store. Along with this, you can also participate in referral programs so that other influential bloggers and influencers can add links to your product pages on their articles. This will help you generate follow backlinks faster, and you can engage more with the specific target audience.
Conclusion
Generating traffic to your eCommerce website is one of the essential steps to get started with selling on the internet. Apply these techniques to ensure that you can quickly start generating traffic and attract new customers to your eCommerce website. The internet pool is continuously growing, and eCommerce is ever-expanding in India. Now is the best time to join the eCommerce bandwagon and start selling online.
Calculate Your Shipping Costs Now