What is Online Community? Advantages and Real-life Applications
Today's customers are 'informed customers.' They are thorough in their research before buying a product. Seeking recommendations, reading product reviews and comments, asking questions, and looking for alternatives have become part of the primary research process before purchasing. Several online communities also help customers throughout their shopping journey, and now they are beginning to play a crucial role in helping businesses sell their products.
According to a recent B2B study, about 45% of the customers surveyed spent more time understanding and studying a product before actually proceeding to make a purchase. The more online presence your business has, the greater the reach your brand can achieve.
B2B communities or online forums can educate consumers and help them make better purchase decisions as they connect existing customers with prospective ones. These forums allow people to freely speak about their purchase experience and influence others to buy your products and services. Planning and establishing why you are creating such a community is important. Emotional connections can be built with customers through these online communities.
This blog will dive into branded online communities, their real-life examples, advantages to businesses, and more.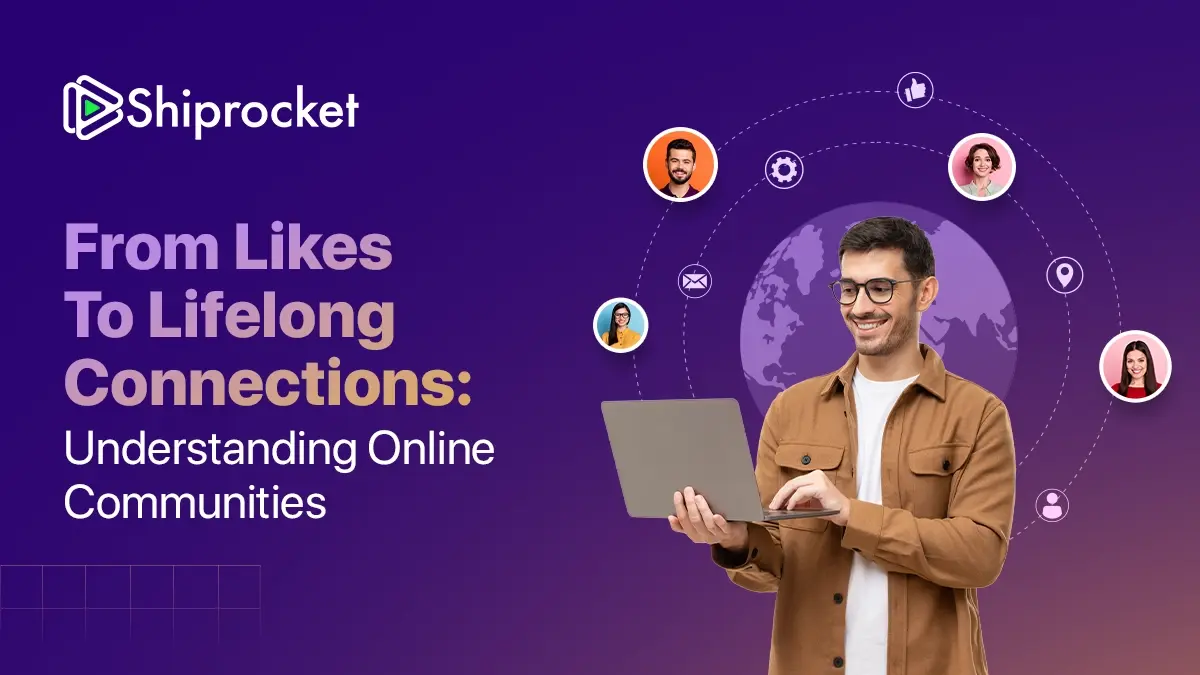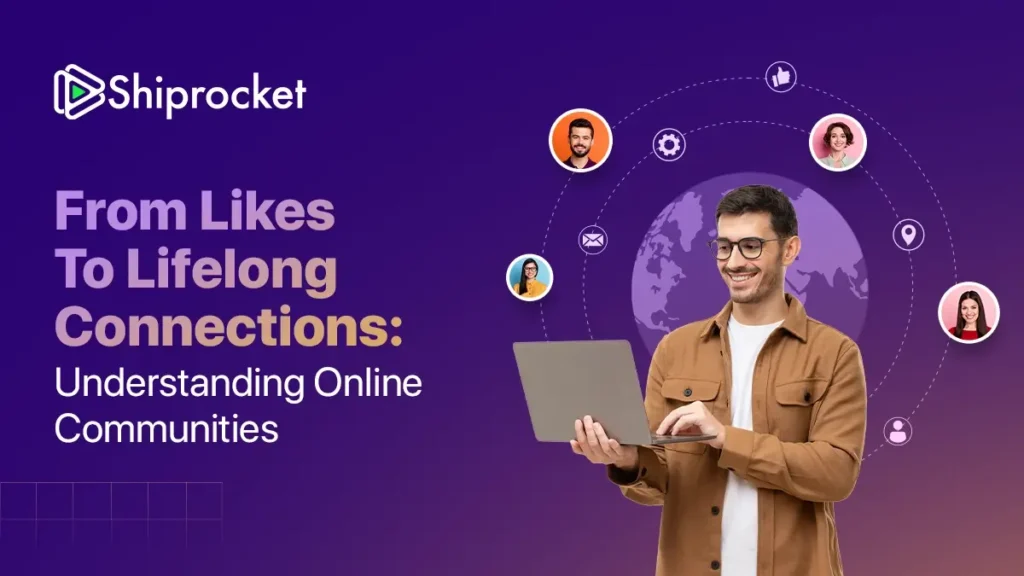 Branded Online Communities
Online communities are very popular today. You might already be a part of one or more communities without realising it. It may be Facebook or LinkedIn that allows you to share your common interests with your audience. Despite several communities already present today, its concept is abstract and hard to define.
At its heart, an online community is an internet-based community that brings together people with similar interests or purposes. An online community allows them to connect and express their thoughts and ideas freely. Every community has its own set of rules like moderation, management, and online engagement.
A branded online community is a professional online network that integrates people around a centralised, organisation-based purpose or experience for expansive growth and collaboration via the internet. Any business can create an online community for people to discuss their products, services, special offers, etc., to ensure their customers have a personalised experience. Furthermore, an online community breaks the conventional one-way exchange of information and allows a dual flow of information, increasing brand value.
Online communities can vary based on structure, approach, values, purpose, management, and moderation. An online community can be categorised into the following:
Brand communities
Fan communities
Learning communities
Social communities
Networking communities
Membership communities
Insights communities
Communities of action
Local communities
Communities of circumstance, etc.
When we speak about an online community, it is crucial to remember that a community can fall into more than one category.
How Online Community Platforms Differ from the Likes of Facebook or LinkedIn Groups
Many people are a part of different online communities set up on different platforms like Instagram, Facebook, and LinkedIn. Although these communities can help you easily involve and engage with people having similar interests and goals, they do have several limitations. The key differences between an online community and other social media platforms include the following:
Better control and security
When an online community is created on a social media platform, which is an open-source platform, it is vital to understand that such a community is subjected to any changes that the platform team implements, with its members having no say in the matter.
Furthermore, the ability of the community members to control the method in which its members' data and other information are stored and used is fairly limited. It has become a rather concerning issue for many businesses as they are prone to data hacks on these open-source platforms.
There is a good chance that all your details and information will get exposed due to hackers and other cyber threats. When you create an online community, security and privacy become one of the major focuses for community management. Thus, greater control is achieved, and it becomes easier to handle data and information.
Enhanced access to data
With online communities, you can access all the engagement information from your community. These can be easily integrated with Google Analytics to access data. Your community's internal data can be readily available for a complete view of its members, volunteers, and donors. It can also be used to track the progress of your community's goals while also understanding how certain contributions help your business. However, you can gain only limited access when your community is created on other social media platforms. It becomes extremely hard to leverage such metrics.
Robust and enhanced management tools
A private online community allows you to set up custom-made discussion groups and forums to meet your brand's and customer's requirements. You can easily personalise the experience with badges, leaderboards, and contests to increase engagement prospects and reward your most active users. You can also source user-generated content and host meets with live chat options and embedded videos.
Optimised communication and improved organisational efficiency
As a business starting an online community, you should consider how the members would enjoy participating and engaging on the online forum. Their needs and preferences should be the major priority while starting an online community. However, online communities deliver multi-directional benefits. If an online community helps customers gain insights into a brand's products and services, it also benefits businesses through customer engagement. Online communities also help businesses turn prospective customers into loyal customers.
Read our blog on WhatsApp Communities to learn how they can help you grow your business.
Real-life Applications of Branded Online Communities
There are several online communities. Here is a list of the most successful branded online communities:
Apple Support Community
Apple, one of the biggest tech giants, requires no introduction. It has a large forum for discussion that enables its members to gain peer-to-peer support and share their experiences. It also allows them to hang out virtually and offers several interactive features. Community members can earn special rewards for different activities organised within the community.
Reddit
Reddit is one of the biggest online communities that exists today for open discussion. It is one of the largest discussion forums that allow its members to talk about any topic, from pets and memes to cloud computing. Reddit has many subreddits or simply sub-communities that have posts by its members. Its members can continue their discussions on existing subreddits or create their own.
Sephora: Beauty Talk
Sephora is one of the most popular beauty brands. The brand has also started an online community for its customers. It's called 'Beauty Talk.' Users and members use Sephora's online community to ask questions, share beauty tips, and share ideas that are relevant to cosmetics and other products. Community members use Sephora products and often share their reviews to show how the product works. Positive reviews can influence other people to buy products from the brand.
Nike Run Club
Running is now more fun with the Nike Run Club. Nike's online community members can earn medals and rewards for participating in different events. You are rewarded for each new record you set. For each run, your profile is upgraded. Nike won the hearts of all amateurs by allowing them to feel like athletes without actually being athletes. Hence, Nike's online community has gained massive popularity over the years.
Buffer Community
This social media management platform began as a small sub-community within Slack. However, with its increased popularity, they have a dedicated branded online community today on its website. Members are involved in deep discussions on Twitter, discover new resources, ask questions, and more. Buffer also offers its community members a chance to become a host on Slack twice a year. Here, they can welcome new members, start new discussions, etc. They can also participate in Zoom meetings conducted monthly.
To know more about the working of the Shiprocket Community, go here!
What Sets Outstanding Online Communities Apart
Four major factors set your community apart from the rest. These include:
The best virtual communities are established for empowered communal support and mass engagement. An online community must be built with a strong purpose. When an online community has a strong purpose, irrespective of the idea or the domain, it can function in a smooth and secure way.
Online communities grow through a shared purpose. People come together with a common goal. Online communities help people discover solutions to their problems. When the purpose becomes common, your online community will have more engagement and a larger member retention rate.
The most successful online communities are lively, vibrant, and multidimensional. Diversity and inclusivity play a vital role in building a great online community. It flourishes because of the members who are a part of it. The most unpredictable and creative thoughts integrated into a common space can be overwhelming. However, gathering such unique minds can help you build your brand loyalty. By forgetting the conventional one-way transformation of information, your business can deliver value beyond expectations.
All is good in moderation, even in the case of online communities. The long-term health of your business becomes crucial, and hence, moderation becomes necessary. A dedicated online community management team is needed to ensure that a balance is struck between controlling problematic conversations and giving members the freedom they need.
Advantages of Branded Online Communities: A Closer Look
Online communities are extremely engaging and can bring your business some major benefits. These include the following:
Enhanced engagement
An online community make connecting with buyers, prospects, audiences, and many others easy. These forums are an essential part of the digital communications mix and are today an integral part of the marketing mix. Through an online community, a two-way exchange of information can be easily achieved.
Increased trust and confidence
People tend to trust businesses with more open relationships with their consumers. In today's digital-first world, it has become almost mandatory for businesses to connect and engage with their consumers, prospects, and audiences. Online communities help businesses to actively listen to their community members, receive valuable feedback, etc. Businesses that have a strong online presence are more likely to be trusted by their customers.
Enhanced brand recognition
Creating an online community is a brilliant way to make your business visible to your target audience. By sharing engaging content and information relevant to your brand on your forum, you can easily reach out to more people. Hence, it can also help you reduce your advertising costs and efforts.
Direct communication with your target
An online community grants you direct access to your consumers' data. You can easily connect with them and discover their ideas, changing behaviours and preferences, shifts in demand for other products, etc. You can also engage with them through special offers and quizzes on your online community to get them more familiar with your brand.
Increased access to the product, market, service, and competitor insights
Asking for feedback on a product, its added features, and how they use or feel about your product can help you improve your offering. It can help you drive more sales and generate more revenue. An online community provides great insights into the market, products available, and your competitors. You can use this data and information for future business decisions.
Enhanced revenue opportunities and lead generation
Generating leads and nurturing your prospects becomes easier with such online communities. Depending on the type of online community you create, it can easily encourage prospective customers to buy your products. It might also encourage repeat purchases from existing customers.
Conclusion
Communication is vital for any organisation's growth and success. The simplest method to encourage communication with your target audience, consumers, stakeholders, etc., is through online communities. Online communities can be started on social media platforms or as private branded communities. Although private online communities have more benefits in moderation, management, and control over the forum, social media platforms work just fine if you are a beginner. There are several notable benefits of using virtual communities, and they can help you gain great insights from your consumers. It is a brilliant method to engage directly with your audience, and it helps you grow your business effortlessly.
How to build an online community?
There's no one-size-fits-all approach to building an online community. However, you can begin by choosing a platform for your online community, developing a launch framework, identifying key internal stakeholders, setting up an online community, initiating a soft launch, and promoting your online community.
What are the challenges of building an online community?
There are several challenges associated with building an online community. These include finding the right platform, attracting and retaining members, dealing with trolls and spammers, moderation challenges, and more.
What makes a strong online community?
In an authentic online community, all members actively produce content and engage in conversations. You become less of a central information source. Therefore, while you establish the environment, rules, and moderation, all members enjoy an equal opportunity to participate and connect with the broader community.
Calculate Your Shipping Costs Now