WooCommerce VS Shopify: The Comparison
When we talk about WooCommerce VS Shopify, we simply are talking about, which is the most popular, easy-to-use, and best eCommerce platform in the market. WooCommerce and Shopify both have several strengths and are undoubtedly the best platforms to build an online store. Nowadays, you can build an eCommerce store all by yourself without taking any professional help from web developers or graphic designers using these two platforms.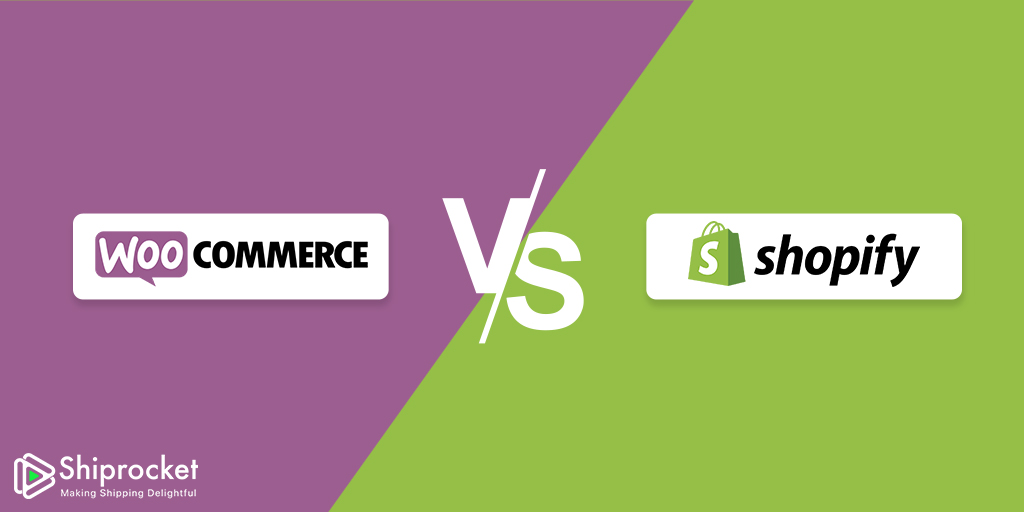 Are you struggling to choose between WooCommerce and Shopify? Are you thinking which platform is cheaper? Which is feature-rich? Which will be better for your business? Which is easy to set up? Which is flexible?
We know you have many such questions and we are going to answer them all for you. We will help you make a wise decision between WooCommerce and Shopify based on your needs.
WooCommerce VS Shopify: Overview
Before we go any further with an in-depth comparison between WooCommerce and Shopify, let's cover some basics about both of these platforms.
WooCommerce
Launched in 2011, WooCommerce is a free WordPress plugin. When added to WordPress, it adds several functionalities to the online store. You can turn your WordPress website into a fully functional website with just a few clicks. It is open-source in nature and therefore, you can customize all the aspects of your online store.
Shopify
An all-in-one eCommerce platform, Shopify makes it pretty easy for retailers to create an online store, manage their inventory, and accept payments from customers—all of these from one platform. The online retailers don't have to worry about the technical aspects of the website, such as web hosting, caching, and security.
Pros and Cons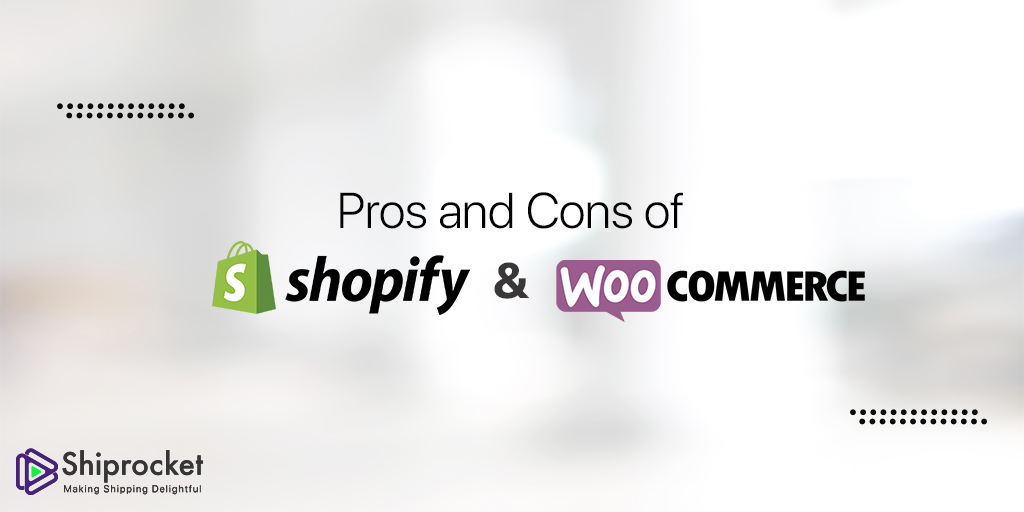 When you compare Shopify VS WooCommerce, it is evident that both of them have their respective strengths and weaknesses.
WooCommerce Strengths
It has a big online community.
It offers customization and full control over the website.
It is compatible with N number of WordPress themes.
The WooCommerce plugin (software) is free of cost and is simple to configure on WordPress.
WooCommerce Weaknesses
It is costlier than Shopify due to different plugins, themes, and hosting.
In the technical aspect, you need to manage everything – from security to hosting.
Shopify Strengths
The pricing is fair for Shopify. Besides, you would always know the price that you need to pay at the end of the month as it is an all-inclusive package.
It only takes a few minutes to launch your Shopify powered online store.
There are a number of beautiful themes that you can choose from.
You get access to thousands of Apps to support your online store.
You don't need to handle anything – Shopify handles everything for you, from security to hosting.
Dropshipping business model is simpler and easier to run with Shopify.
Shopify Weaknesses
You don't get a lot of control over your Shopify store. You get better customization options with WooCommerce.
You need to make monthly payments, which often get high considering the additional costs.
Shopify VS WooCommerce: The Difference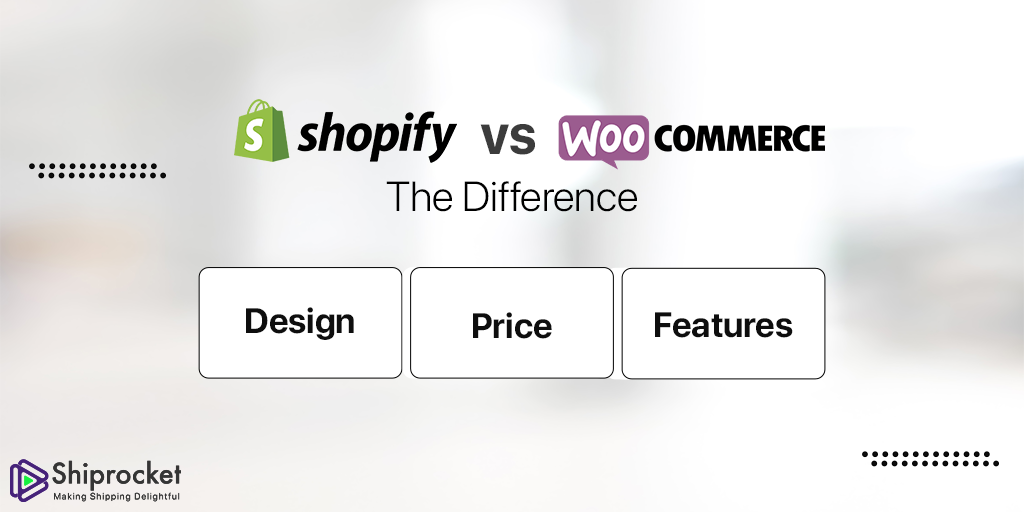 The main difference between Shopify and WooCommerce is that Shopify is an all-in-one eCommerce solution, while WooCommerce is an open-source WordPress plugin.
On the one hand, Shopify takes all the complicated technical aspects into account and offers easy-to-use tools. You can set up an online store in minutes. On the other hand, WooCommerce is the best option for online sellers who like customization. You can set up the store as per your preferences. It gives you the freedom to build things as per your choice.
However, when you choose WooCommerce, you must know the cost of freedom it offers. You must be well aware of the technicalities involved in building a website.
Shopify is your choice, if: you are a beginner and don't want to get involved with technical things like hosting. It gives you an all-in-one package that includes setting up a store and running it with a lot of features and apps.
WooCommerce is your choice, if: you need the freedom to experiment with your website. It is your go-to option if you already run a WordPress website and wish to take control of the store.
Design
WooCommerce: It is a plugin created by WooThemes developers. It doesn't have any designs of its own. WooCommerce, basically, just provides a means of selling products online. The design of the website depends on the WordPress theme. WooCommerce cooperates with current themes in the market, provided that they follow the best practices. So, you choose your favourite WordPress theme and make it work with WooCommerce.
Having said that, there are several themes that are made particularly for WooCommerce. So, if you are particular about the design of your eCommerce store, you can go for these themes for WooCommerce.
Shopify: Design is one of Shopify's selling points. Its themes are beautiful, and it has more than 55 templates. Out of these, almost 10 are free of cost. All the themes have different styles. So, technically you are getting 100+ designs to choose from. All the designs are mobile responsive, which is a big plus for all online sellers.
Price
WooCommerce: WooCommerce is a free, open-source plugin. You don't have to pay anything to get the plugin. But there some additional costs associated with it to make your store go online. WordPress is also free of cost, but other required things like domain name, hosting, theme cost, SSL certificate, and additional extensions (if required) are costly. Costs for all these services can be as little as just $3 per month and can go as high as $5000 per month.
Shopify: It is a single solution for all your requirements as it offers – hosting, SSL certificate, and subdomain in a single pricing package. You sign up, choose the theme and package, and everything is set up and good-to-go. You can choose from different Shopify plans- Basic Shopify ($29 per month), Shopify ($79 per month), or Advanced Shopify ($299 per month).
Notably, there is a transaction fee, which is charged for processing payments and delivering it to your account. It is usually 2-3% per transaction.
Features
WooCommerce: It is an open-source software plugin that offers a lot of additions. You will be able to do everything on WooCommerce – whether you want to sell on Facebook, edit aesthetics, or understand the user behaviour. Here's what else you get with WooCommerce:
Works well with WordPress theme
Mobile friendly website structure
Free Facebook store
Upload unlimited products and product categories
Stock level controls
Control over data
Payments via PayPal – a range of payment gateways are available but at an extra cost
Hundreds of plugins available
Shopify: With Shopify, you would still be required to install Apps to get the most of the eCommerce platform. But it offers some free options as well:
Unlimited product listing and product importing via CSV files
Unlimited file storage and daily backups
SEO-friendly website structure and unlimited traffic
Fully-featured mobile App
Manual order creation
Discount codes
Free SSL certificate
Blog module
Editable HTML and CSS
Mobile commerce optimization
Multiple languages
Credit card payments
Customer profiles
Facebook selling module
Social media integration
Site statistics and product reports
Inventory management
Gift cards
Abandoned cart recovery
Print orders
Reports
Automatic fraud analysis
In the end, we would say that all eCommerce platforms have specific advantages and weaknesses. Which one will work best for you depends on your needs and specifications. If you value ownership and flexibility, WooCommerce is your best bet. If you love the simplicity and one-stop solutions, Shopify is the best option.
Calculate Your Shipping Costs Now